Step: 1/8
Peel and slice the potatoes and carrots.
Step: 2/8
Peel and slice the onions and garlic.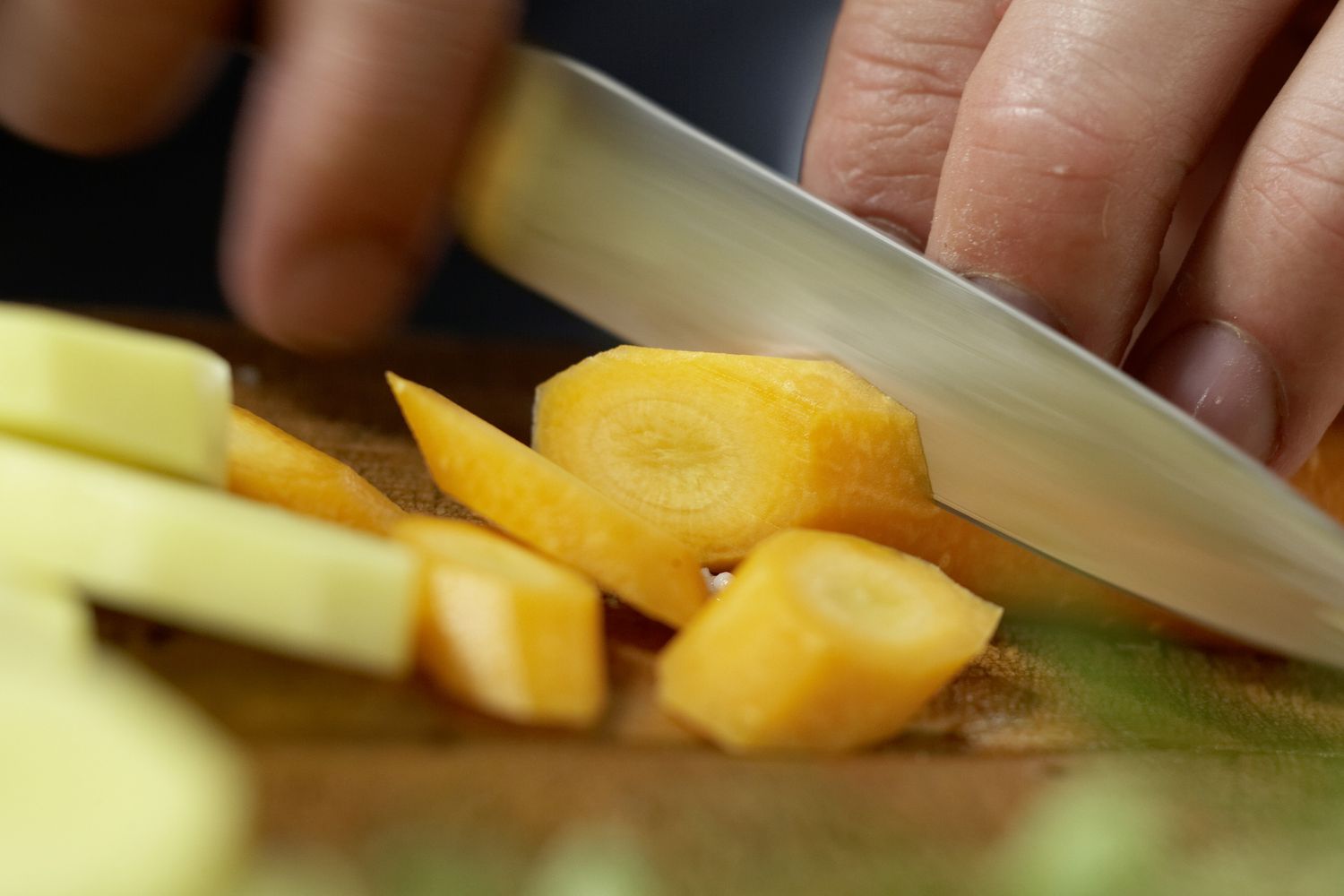 Step: 3/8
Wash the Savoy cabbage and remove the stalks. Cut the cabbage into strips.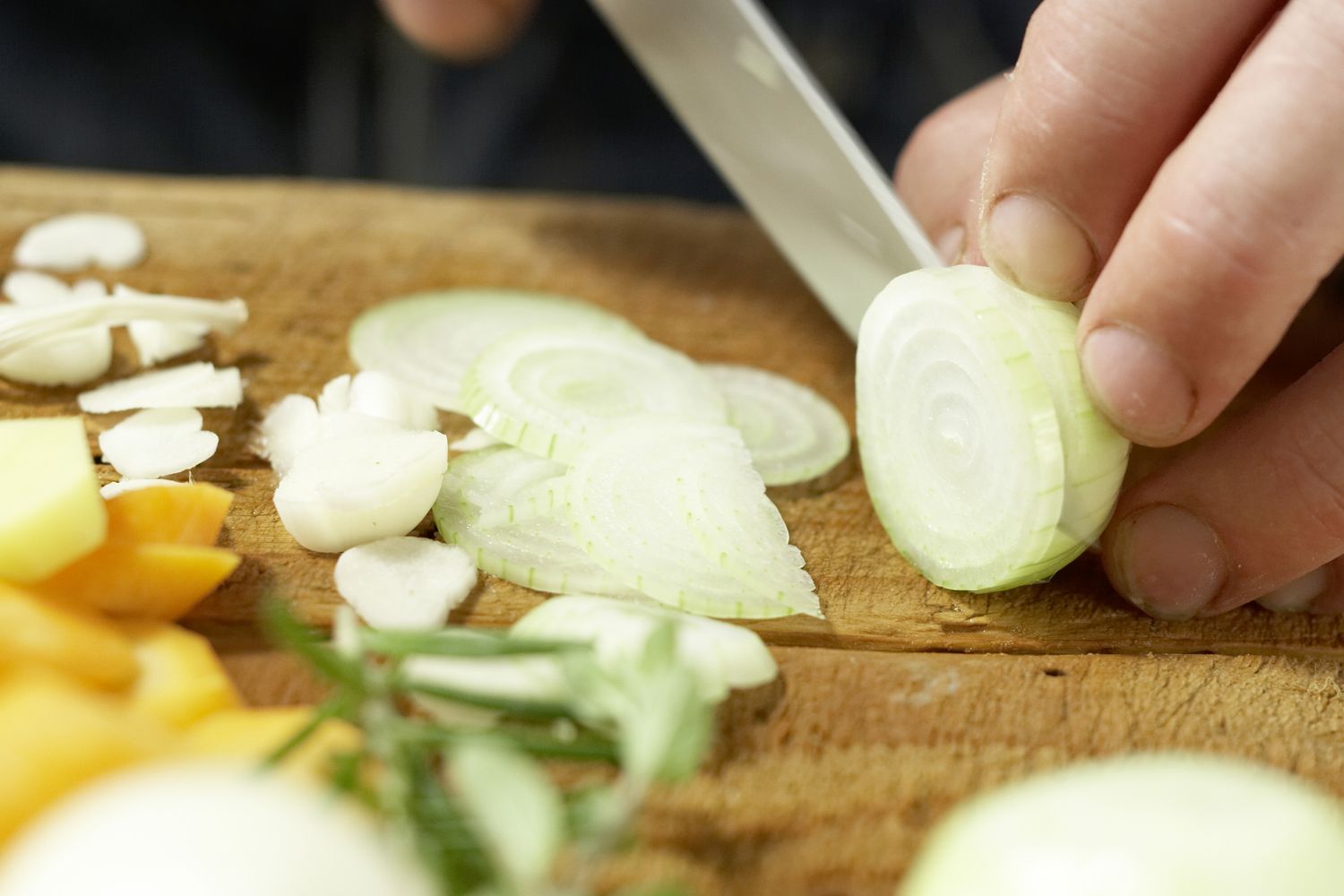 Step: 4/8
Cut the meat into 2cm cubes and season with salt and pepper. Wash the herbs and shake dry.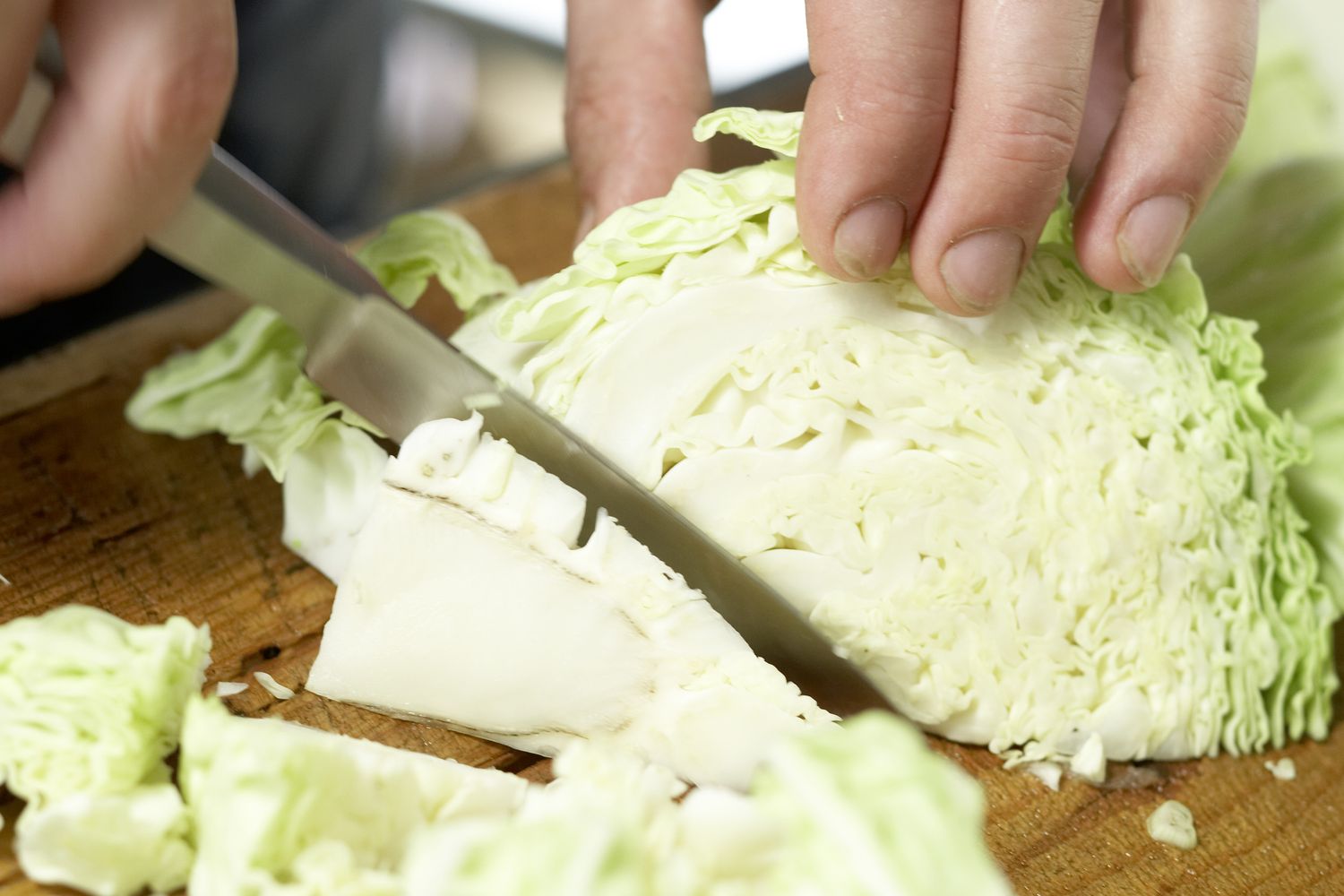 Step: 5/8
Heat the oil in an ovenproof pan or casserole dish. Sear the meat cubes until browned all over. Remove from the heat.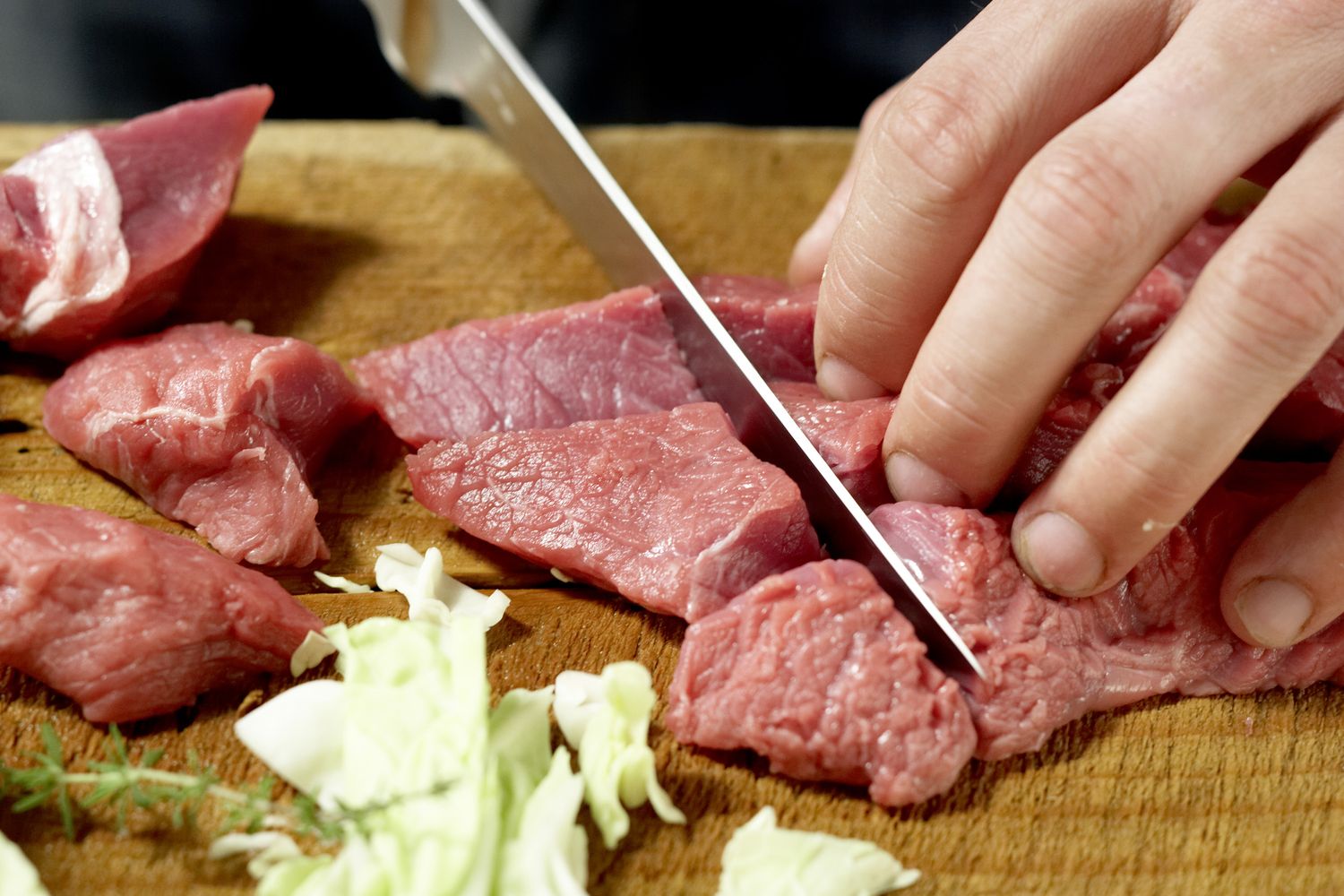 Step: 6/8
Remove two-thirds of the meat from the pan. Add half the vegetables to the pan and season with salt and pepper.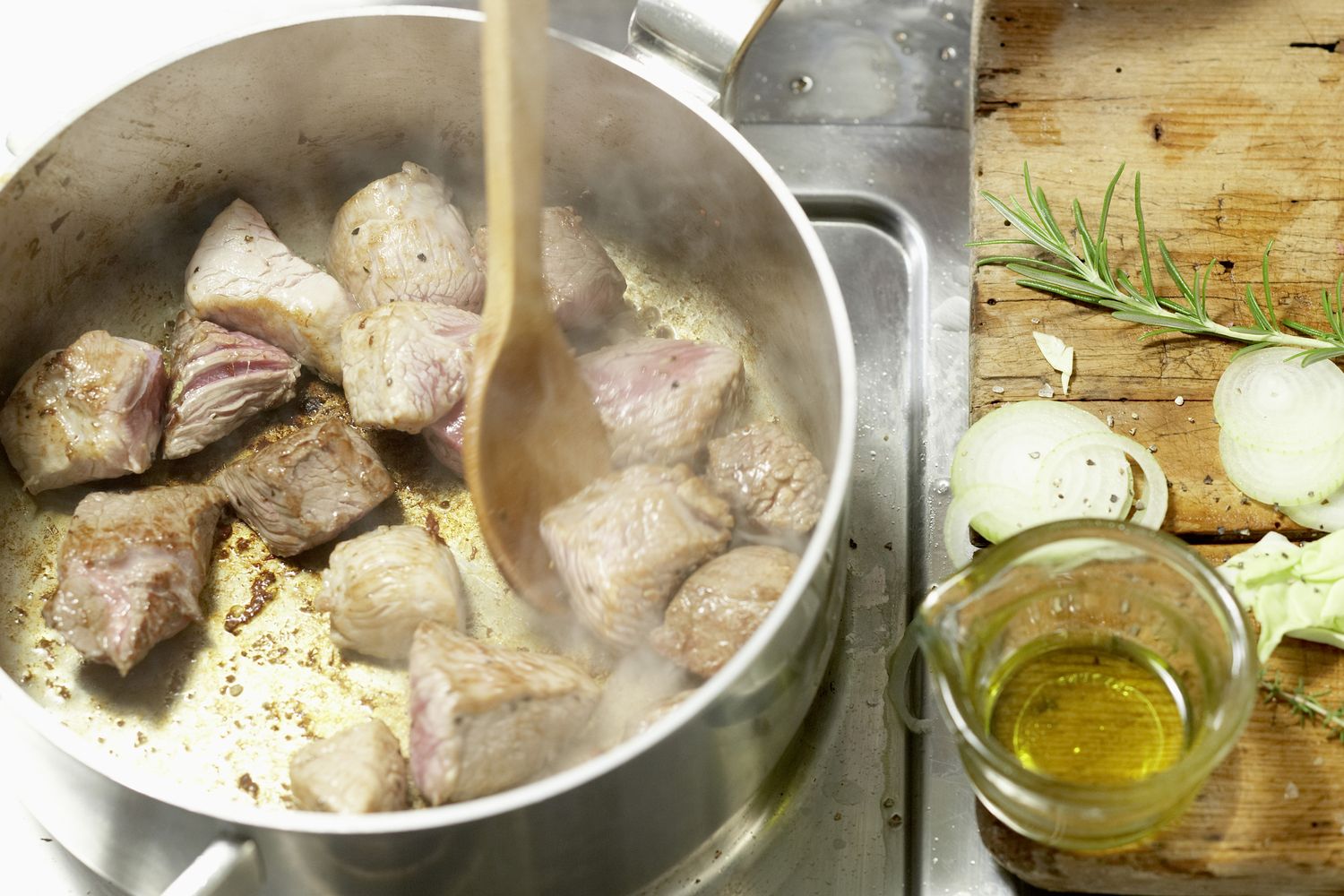 Step: 7/8
Return one third of the reserved meat to the pan and spread the remaining vegetables on top. Season with salt and pepper.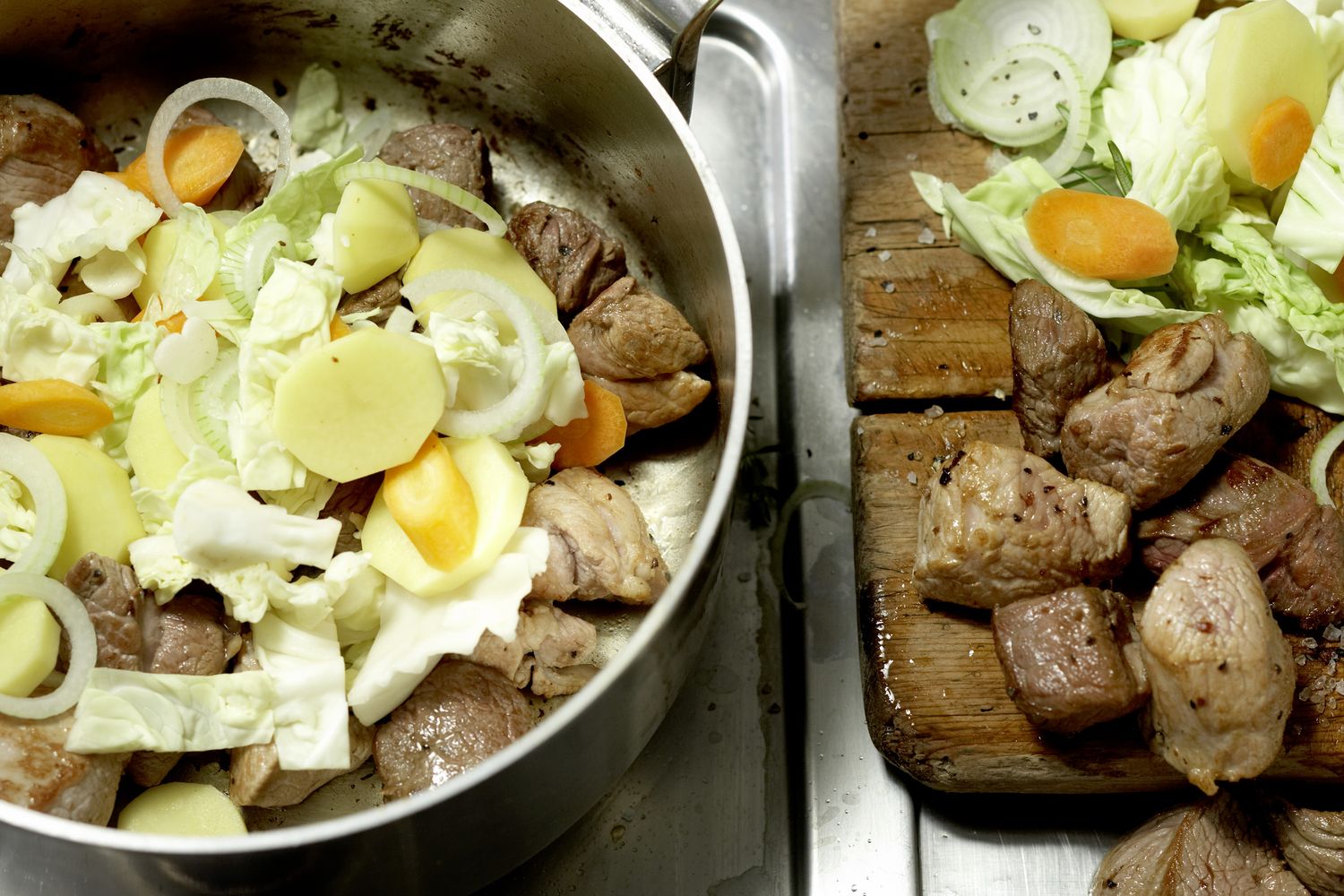 Step: 8/8
Add the remaining meat and sprinkle with herbs. Pour in the stock, cover and bring to the boil. Cook for 11/2 hours in a preheated oven at 180°C (160°C fan, gas 4).