Step: 1/12
Arrange all ingredients for use.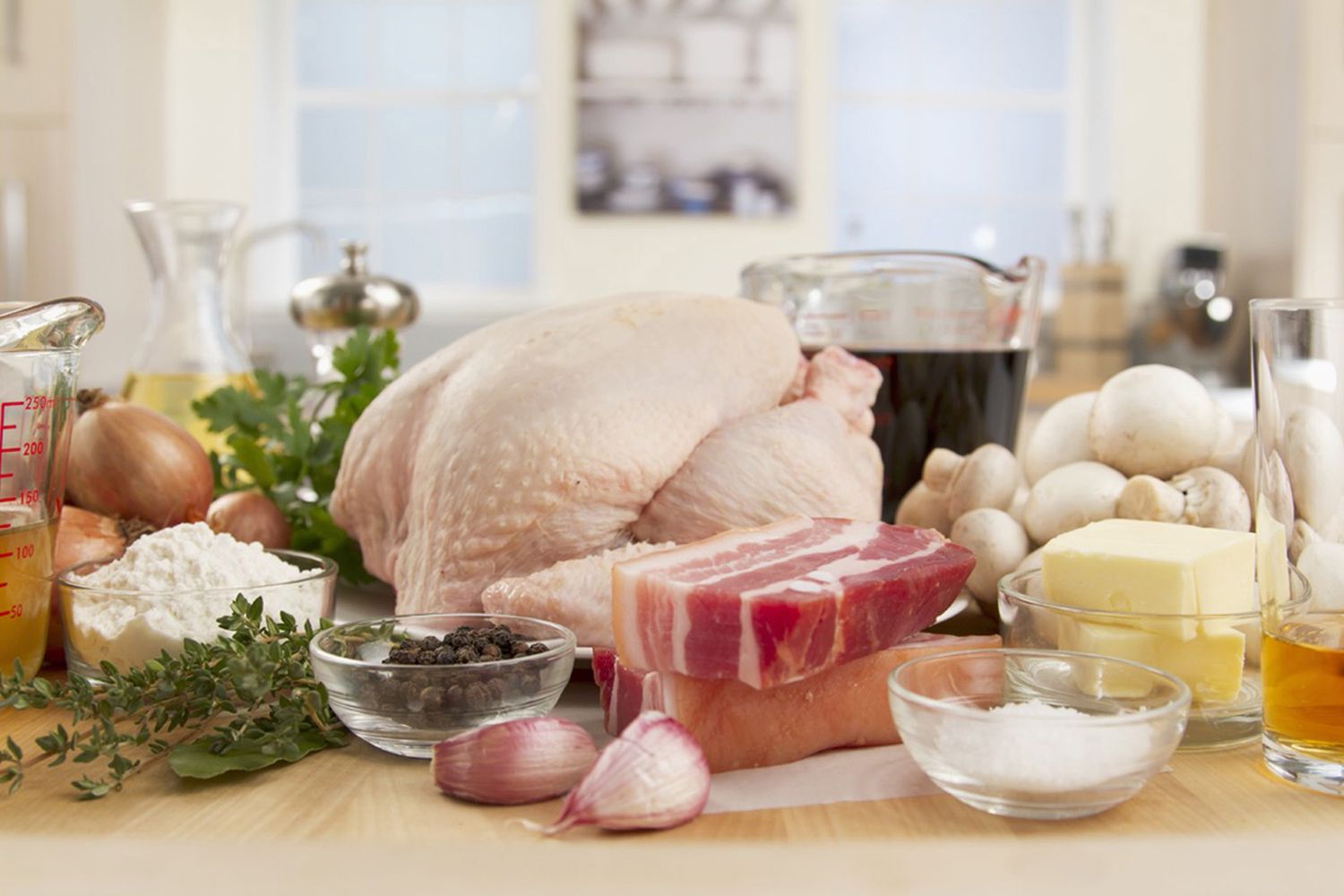 Step: 2/12
Clean the mushrooms and halve any larger ones.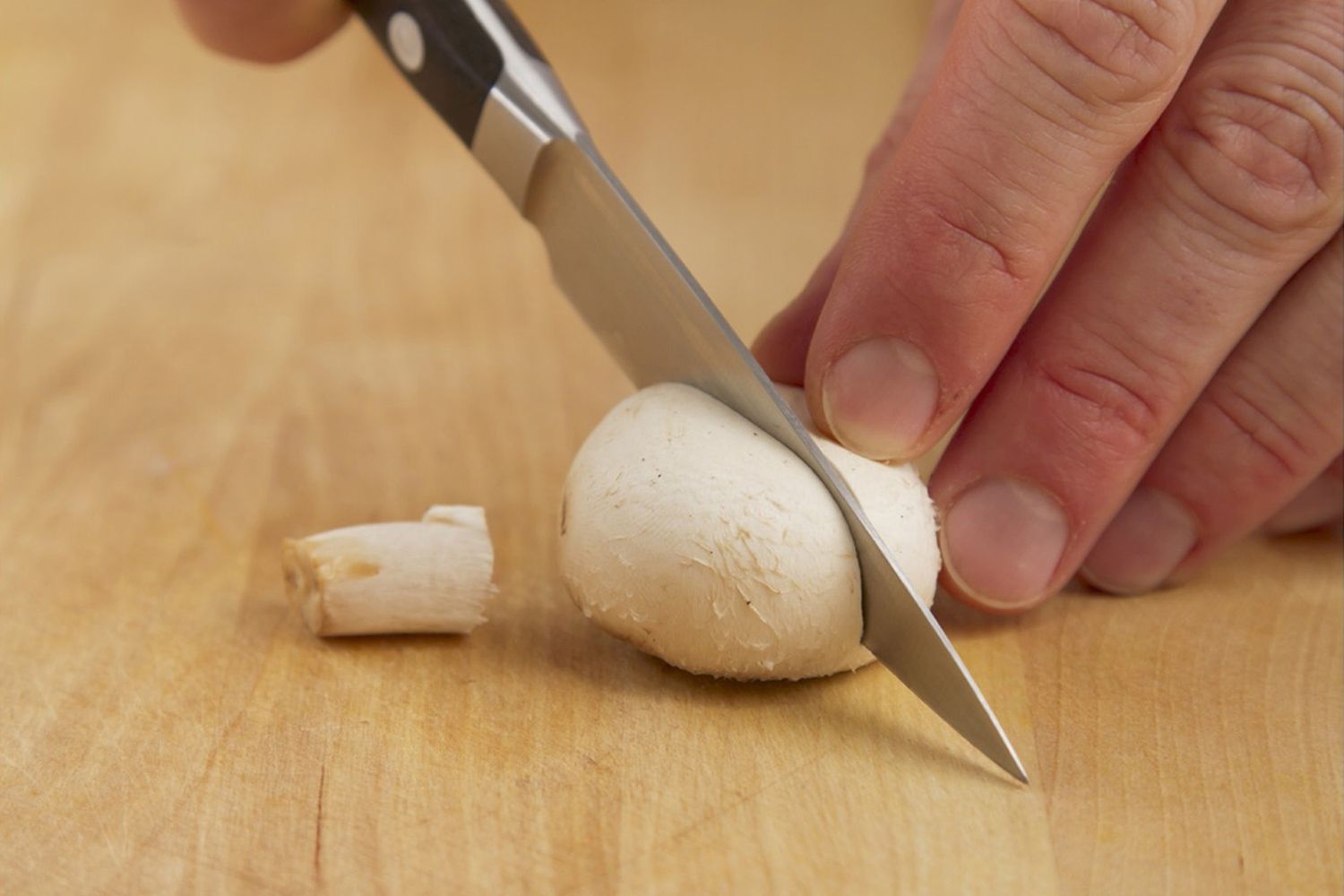 Step: 3/12
Dice the bacon.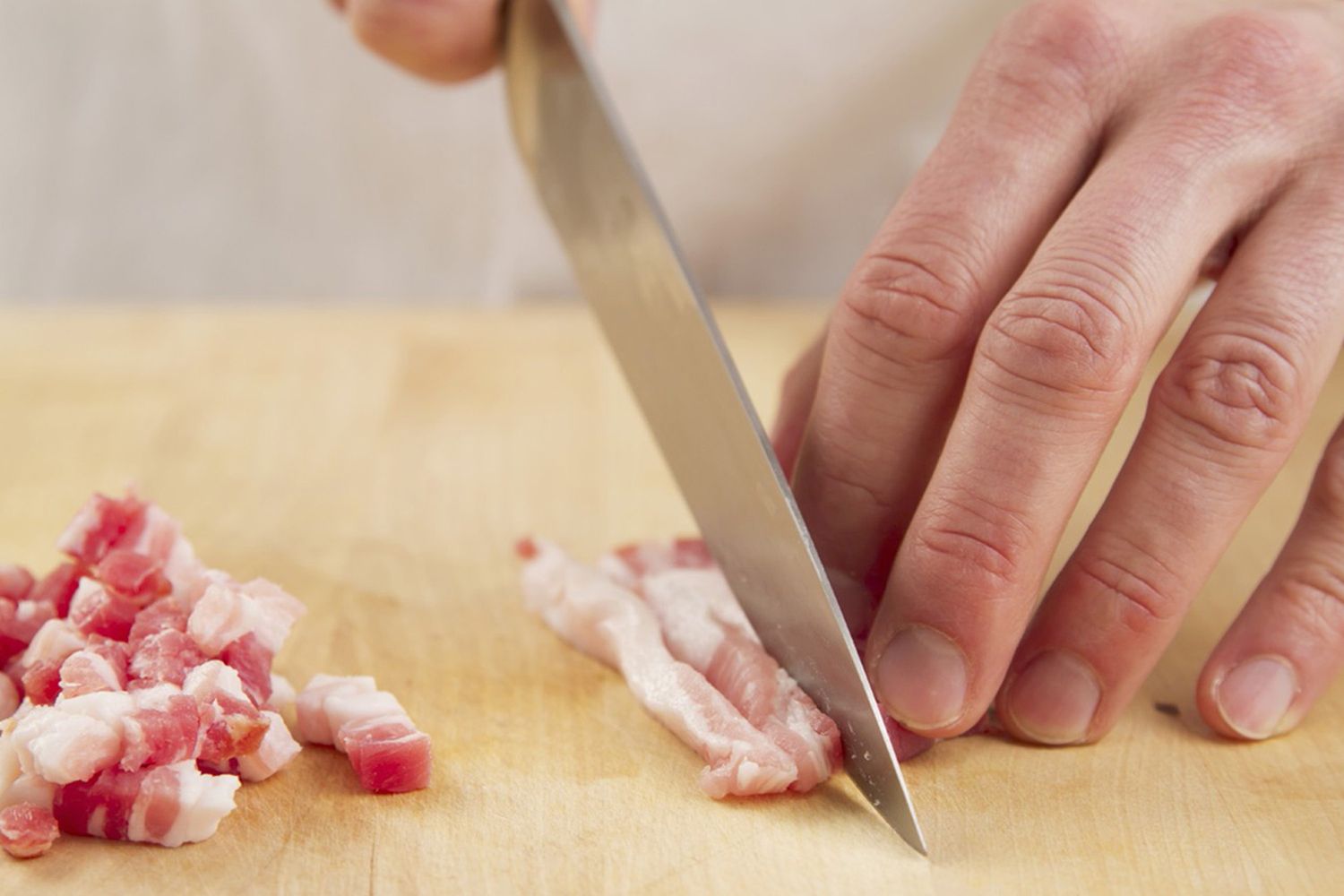 Step: 4/12
Wash the parsley, shake dry and finely slice the leaves.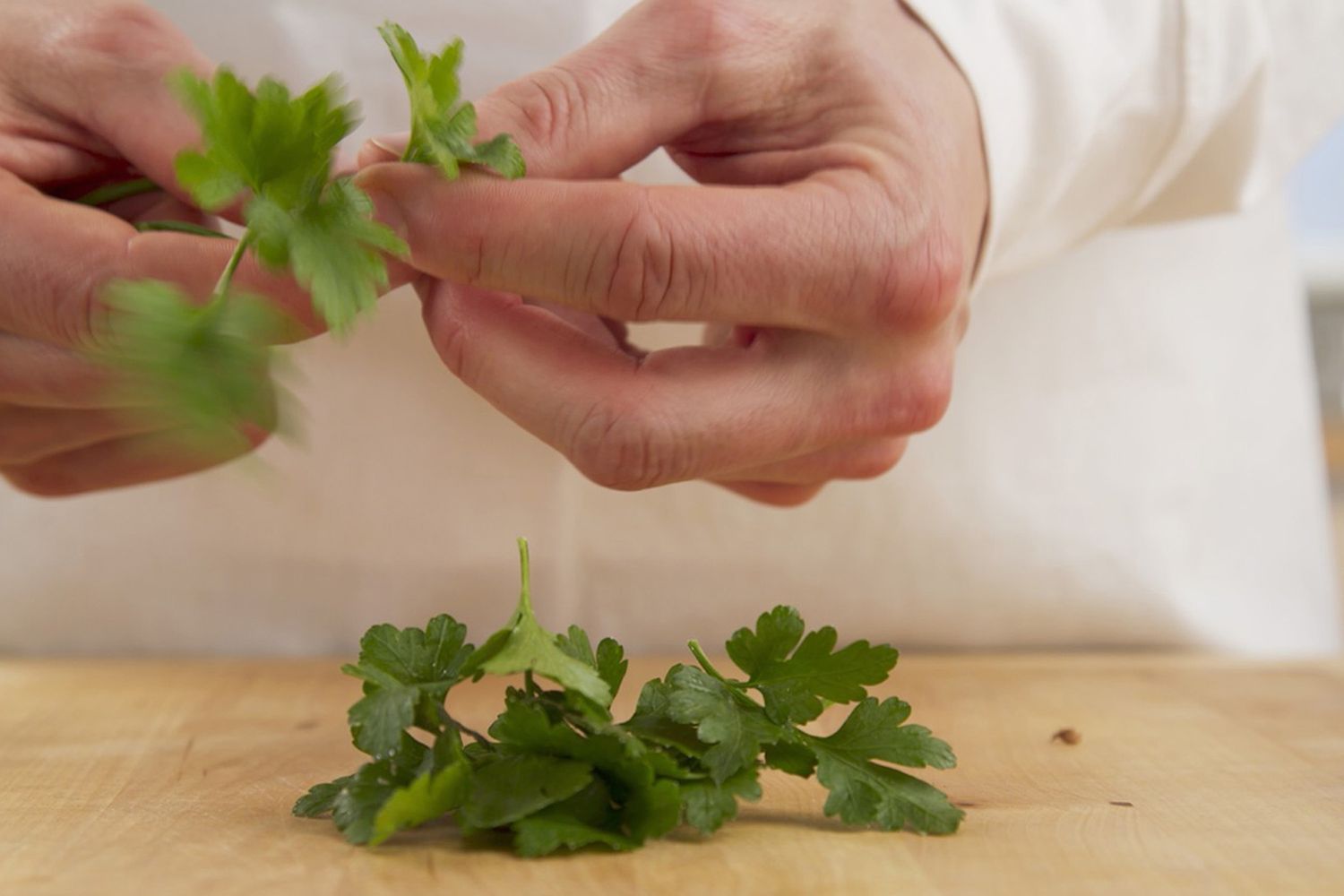 Step: 5/12
Peel the garlic. Wrap in a muslin spice bag with the pepper and bay leaves.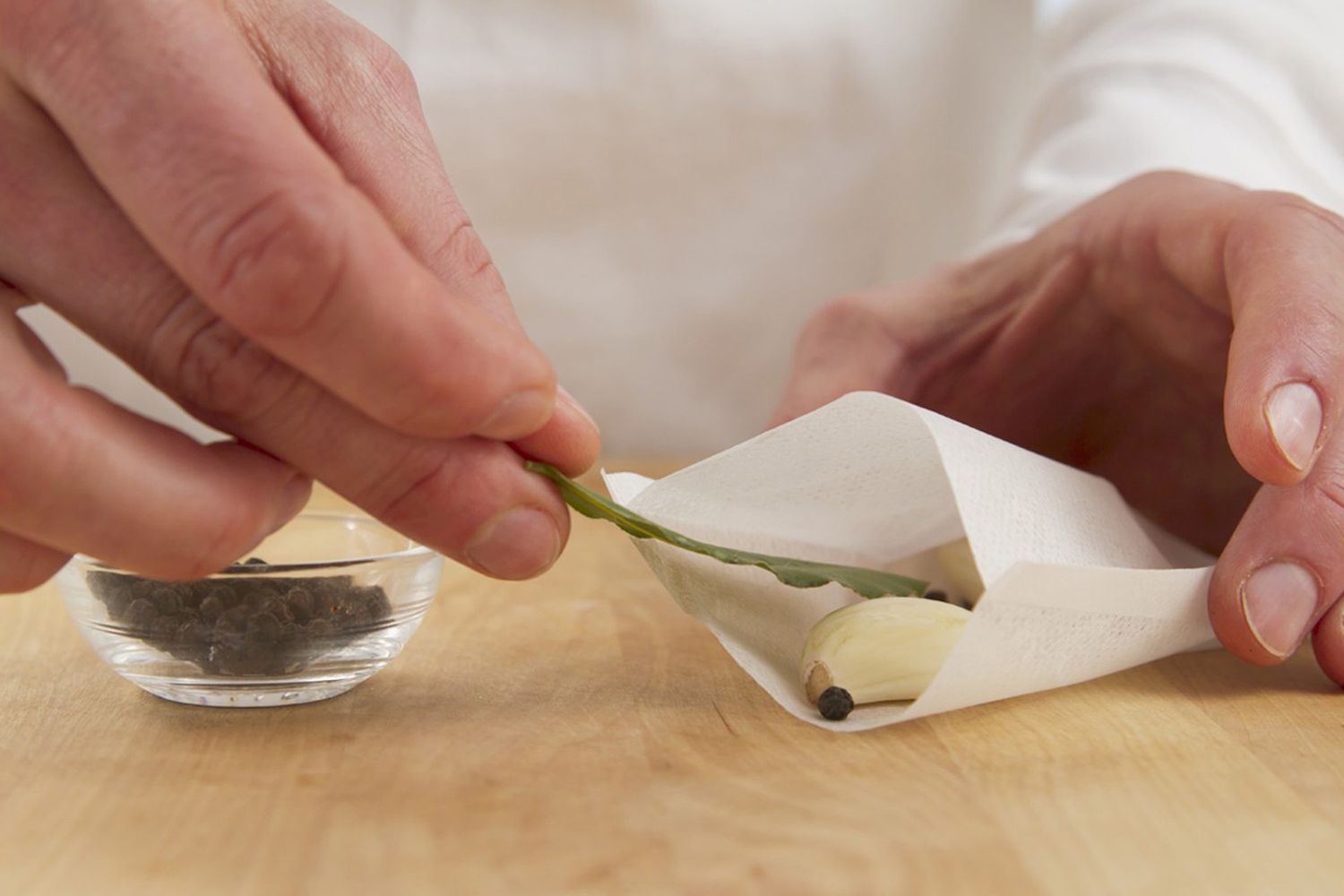 Step: 6/12
Divide the chicken into 4 pieces, detaching the thighs from the breast with the wings.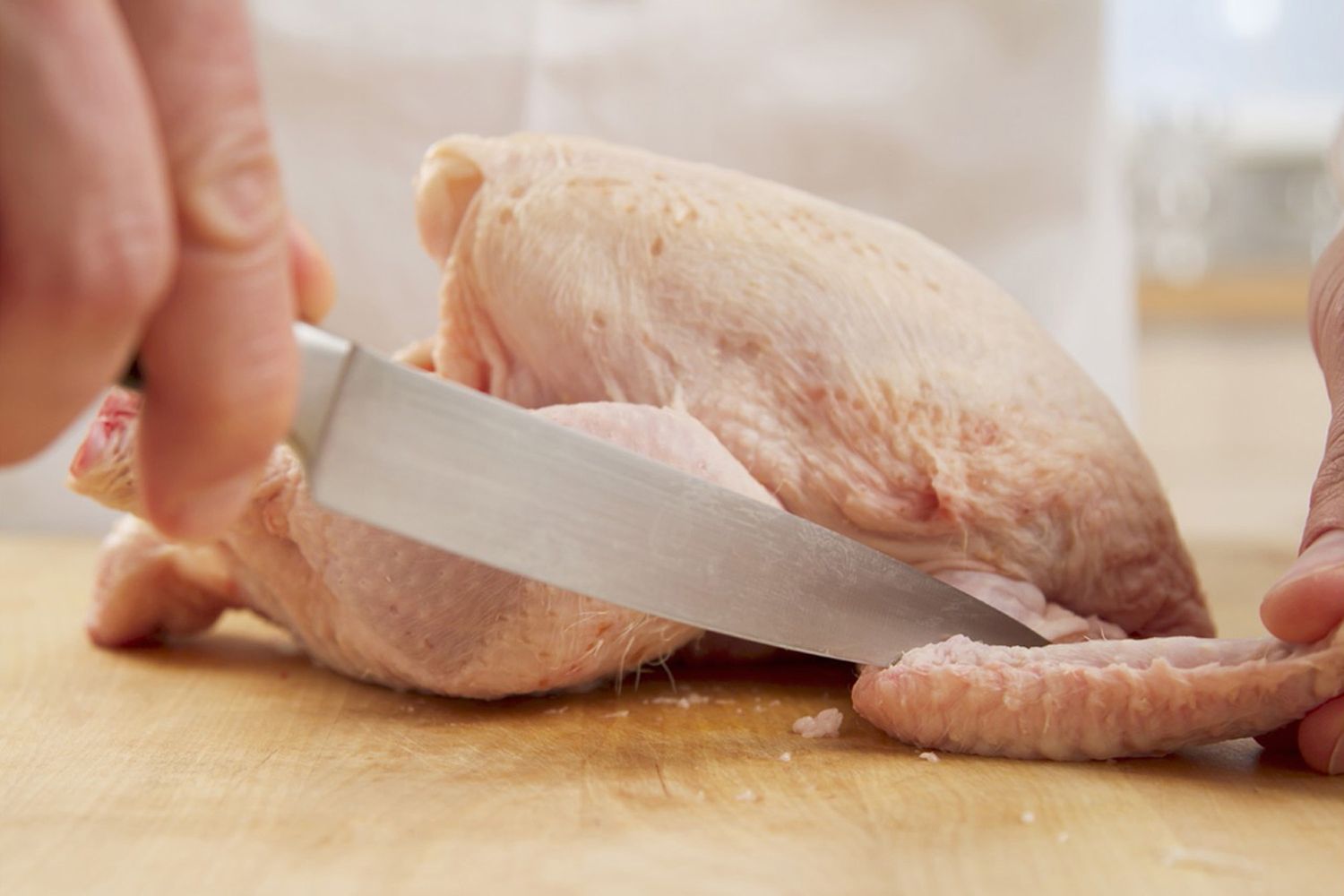 Step: 7/12
Heat the oil in a hot pan and cook the bacon until browned. Remove with a slotted spoon and drain on kitchen paper.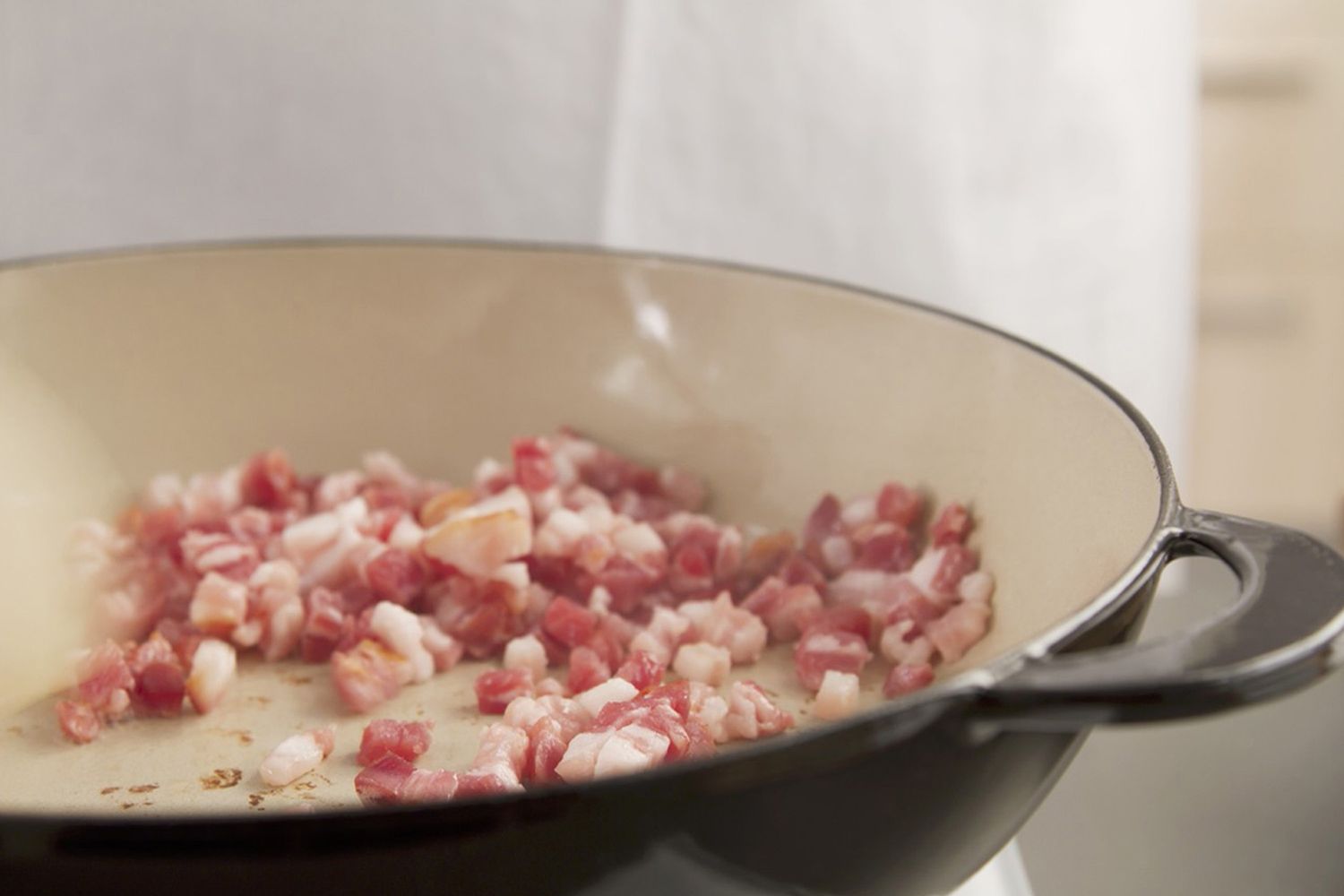 Step: 8/12
Fry the mushrooms in the bacon fat until browned. Remove from the pan.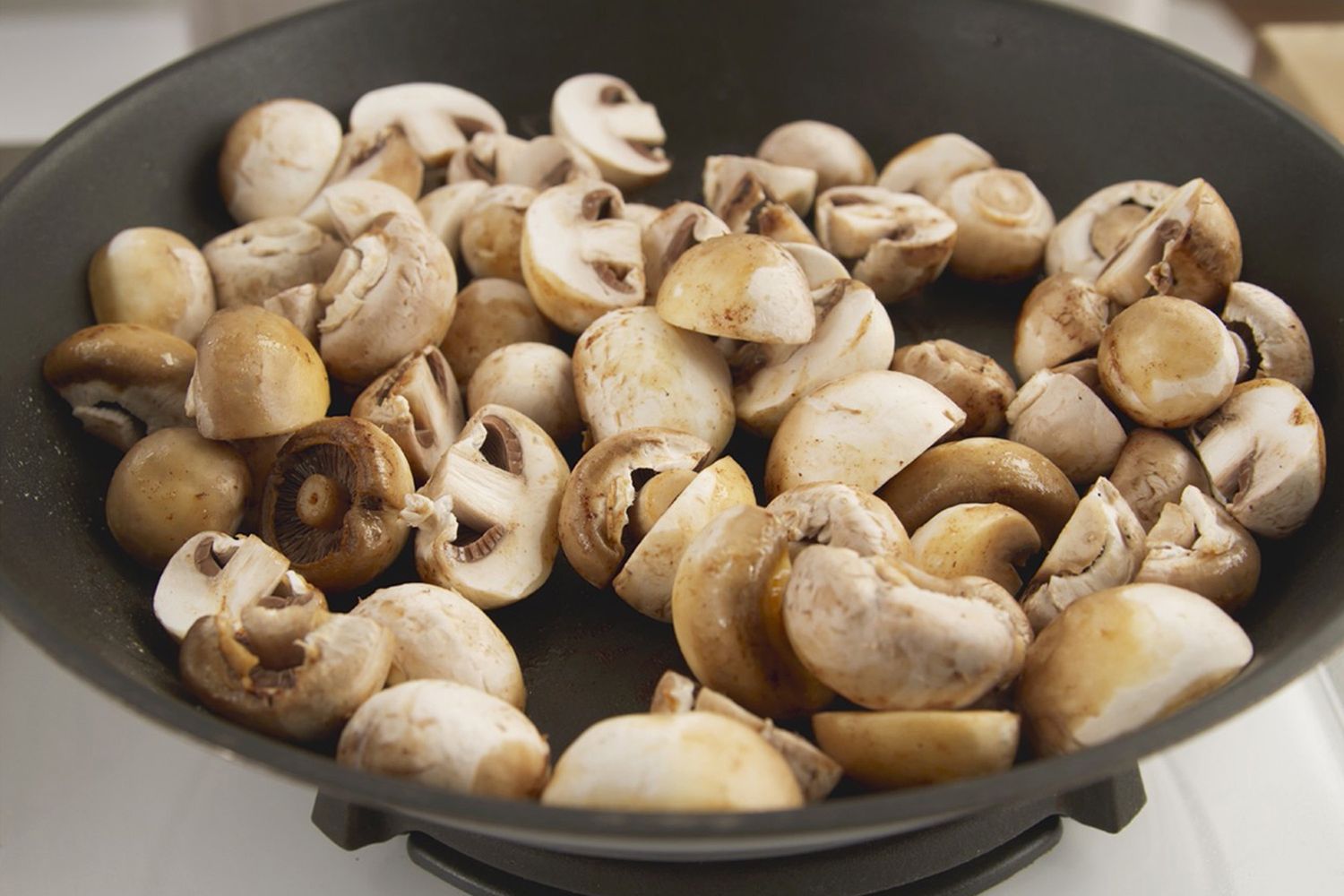 Step: 9/12
Season the chicken pieces with salt and pepper and fry in the pan until golden brown all over.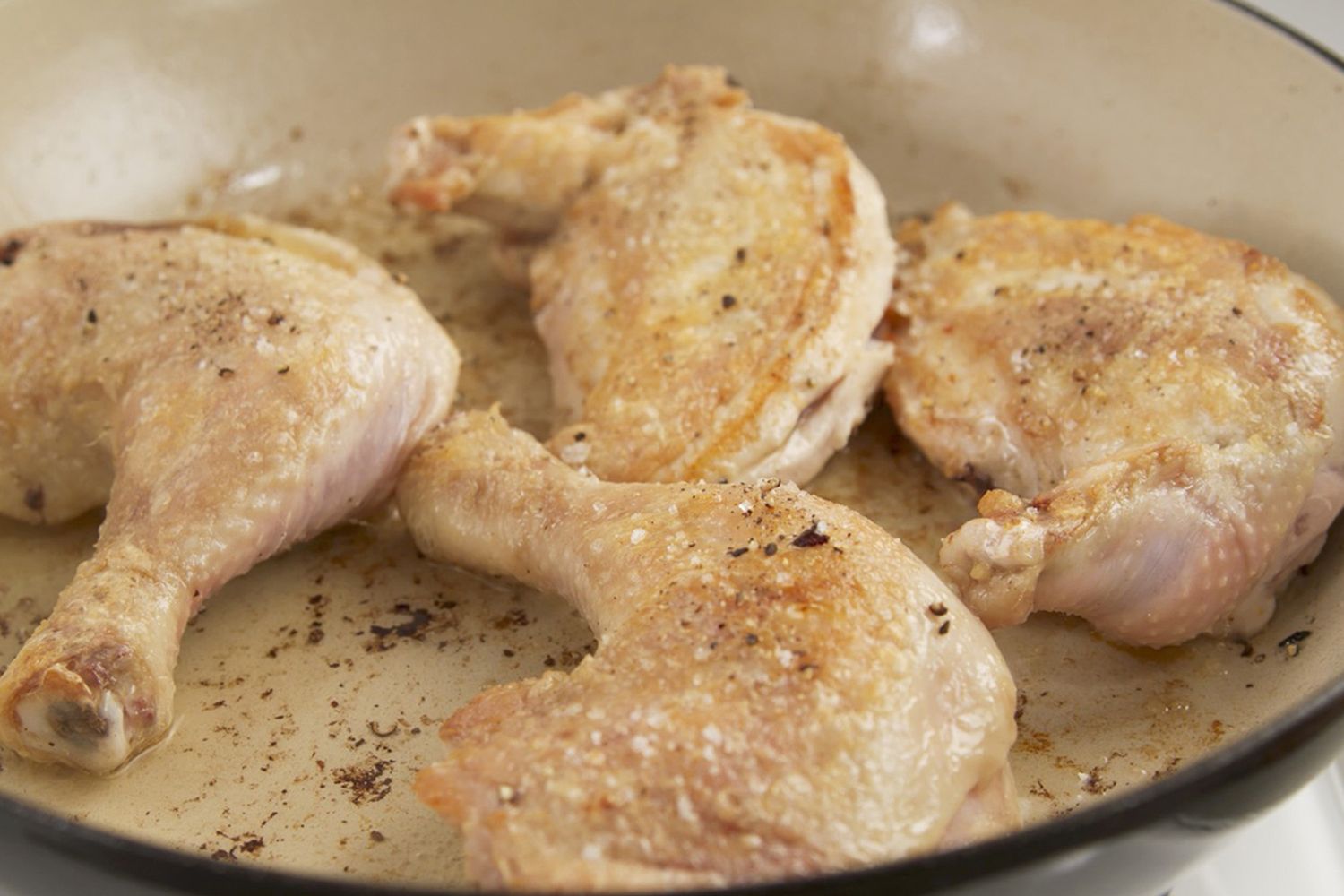 Step: 10/12
Peel the shallots, saute briefly and dust with flour.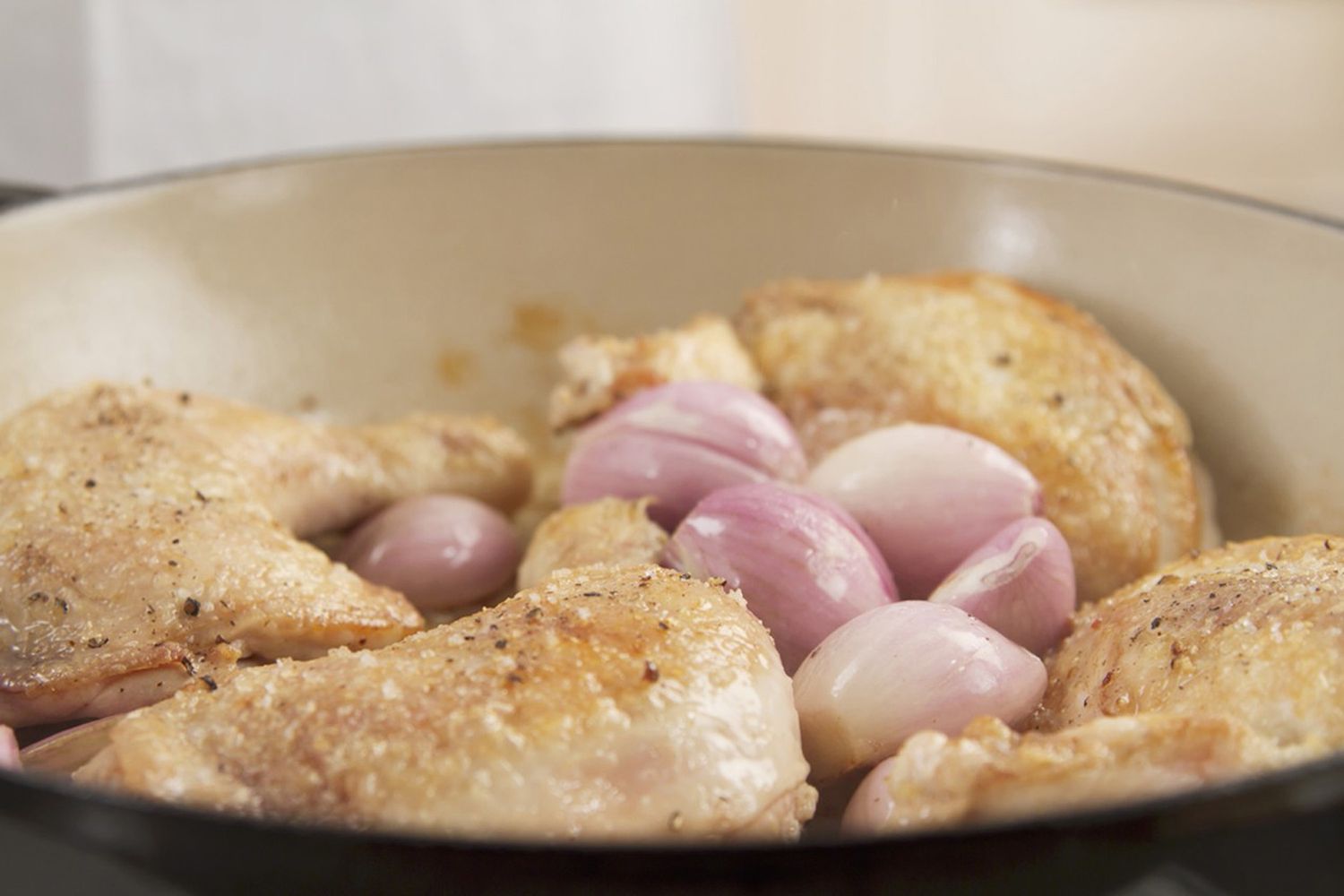 Step: 11/12
Pour in the brandy and allow to sizzle. Pour in the red wine and stock. Partly cover and leave to simmer for 1 hour over a medium heat. Turn the chicken from time to time. If necessary, add more stock.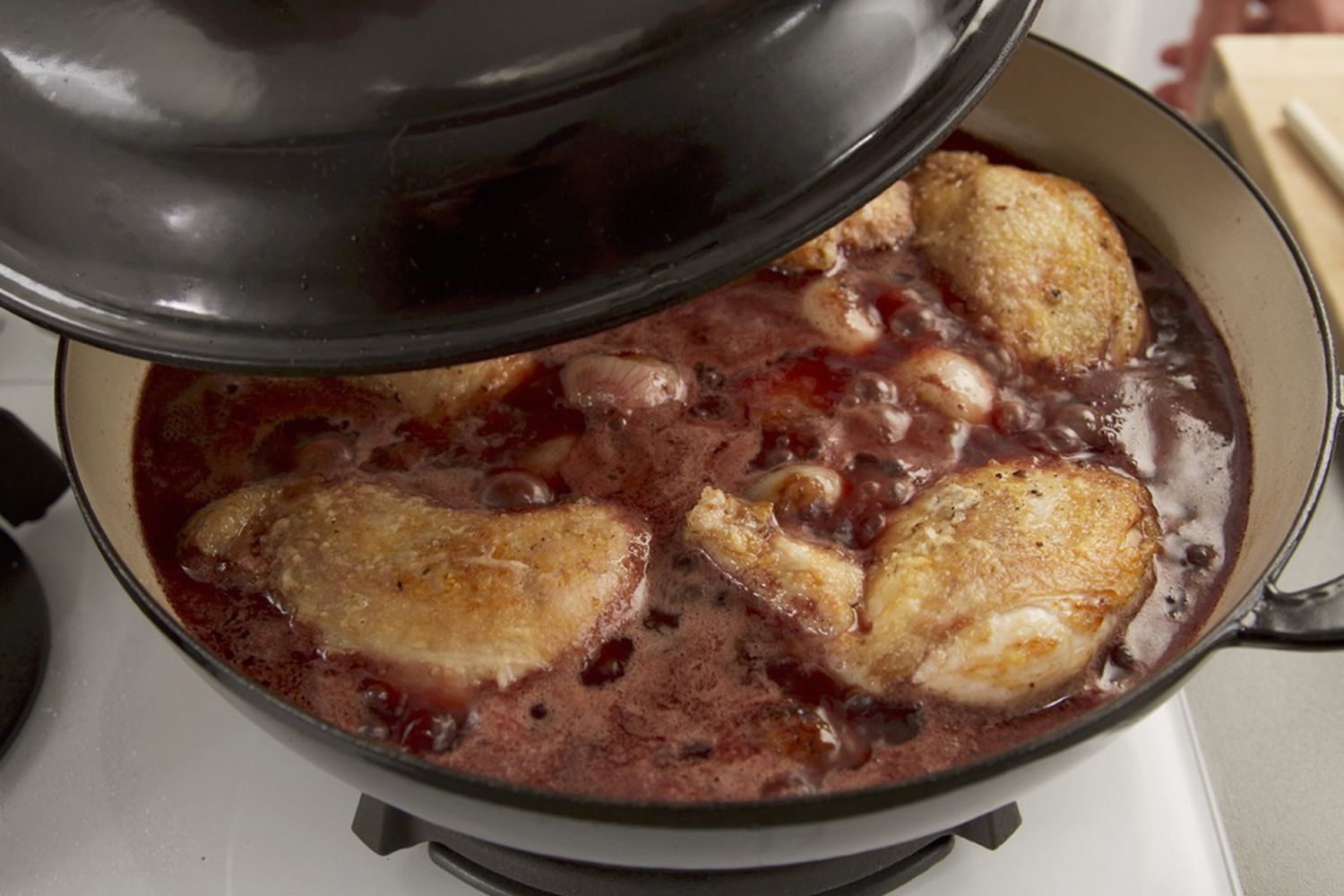 Step: 12/12
Add the spice bag to the sauce after 30 minutes cooking. Scatter the thyme on top and simmer until the chicken is cooked through. Just before serving, remove the spice bag from the sauce and stir the mushrooms and bacon into the stew. Scatter with parsley, season with salt and pepper and serve with baguette if desired.