Between 17 and 22 April, Liebherr will present unique lifestyle products and digital services relating to cooling and freezing at EuroCucina 2018, the international kitchen trade show in Milan. Visitors to the trade fair will also experience a European premiere.
For its trade fair appearance, Liebherr will focus on its SmartDevice technology, which it presented last year at IFA, the international trade show for consumer goods and home appliances. "As a specialist for fridges and freezers we offer our customers a technology that allows them not just to control their fridge from anywhere, but also to see its contents any time and any place with modular integrated cameras", says Steffen Nagel, Managing Director Sales (Global) at Liebherr-Hausgeräte GmbH. "In addition, customers can use the SmartDevice app to have tasty recipe suggestions sent directly to their smartphones. Another useful feature in everyday life is that it provides expert tips on how to keep stored food fresh for as long as possible", Nagel explains.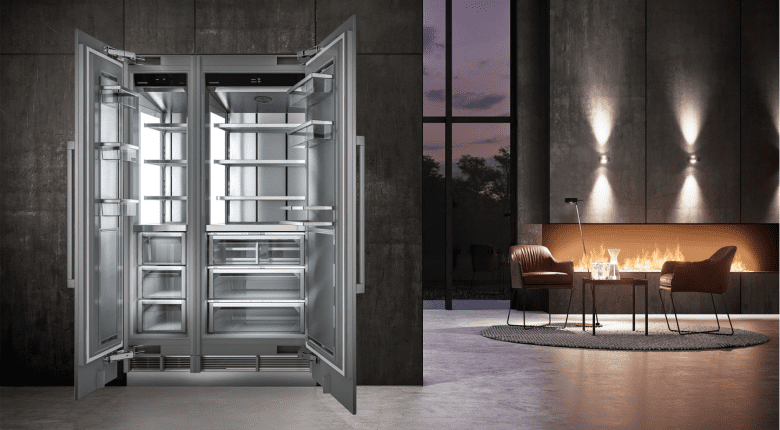 Making your life smarter
"Connectivity and the smart refrigerator are a key vehicle driving many of our new developments. The SmartDevice technology from Liebherr makes it possible for our customers to spend more time cooking together using healthy foods. It can be integrated easily into existing SmartHome solutions and offers new opportunities for intelligent and comprehensive food management", Steffen Nagel continues.
SmartShopping: Keeping an eye on things while out and about
The SmartDevice app allows you to control your fridge at any time from a tablet or smartphone.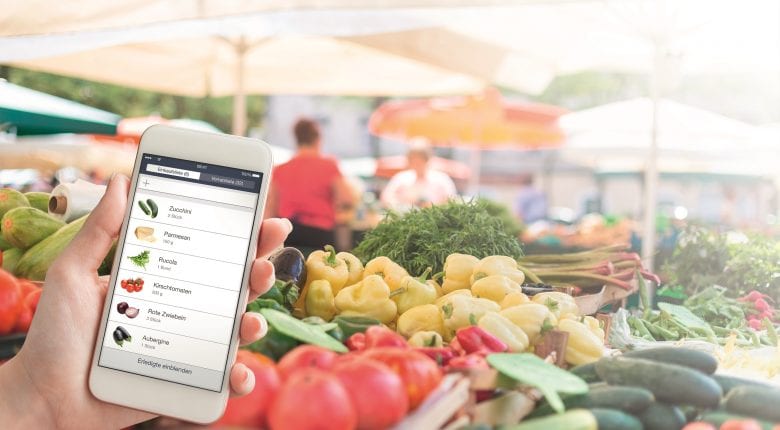 SmartCooking: Cooking and healthy eating made simple
Connecting Liebherr's own online magazine, FreshMAG, with the SmartDevice app ensures a supply of great ideas for perfect preparation as well as more than 1,000 recipes, including ones from top international chefs. "Cooking and maintaining a healthy diet has never been easier and more varied. And in future, you will be able to order the groceries with just a click. A convenient delivery service will drop off the goods at the door.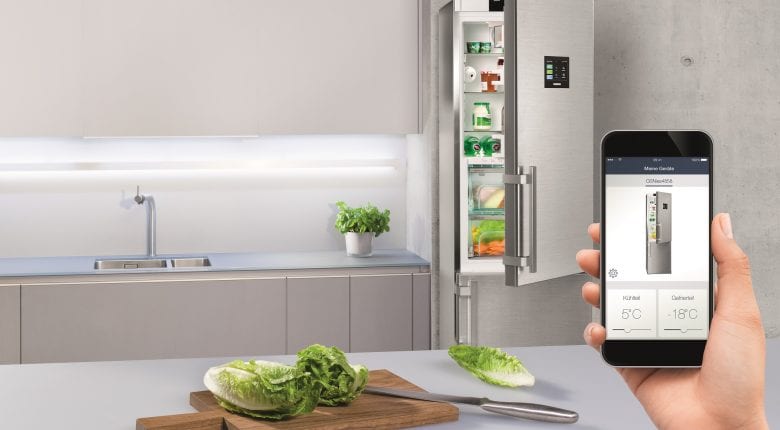 MyStyle: Personal designs and individual combinations
Under the motto 'Discover Individual Design – Explore Innovative Solutions', Liebherr will present not just technological innovations at its trade fair booth, but also outstanding design solutions. With MyStyle, Liebherr offers the unique opportunity to custom-design a fridge. Customers can use MyStyle to create a fridge that suits their own personal taste, with exteriors that are colourful, printed with a favourite image, or even used as an eye-catching presentation of the customer's business. It could not be more unique!  Imagine giving someone their very own custom-designed appliance as a gift or as a design highlight in the home… The basic Kcu 701 model can be assembled and customised on two 40" screens. From material and equipment to colour or even custom motifs, customers can have fun becoming their very own fridge designer. A configurator also makes it possible to choose from a wide range of surfaces, doors and interior equipment options. The results are displayed instantly on the screens. It has never been this easy for people to change the look of their kitchens.

Cooling redefined: Monolith celebrates European premiere
The new Monolith series is another highlight. With this product line, Liebherr has introduced a whole new dimension in food storage, which also stands out with its unique design. Curious? Then come and see us! The Liebherr trade fair team will be delighted to see you at EuroCucina in pavilion 9, booth number A02 A04.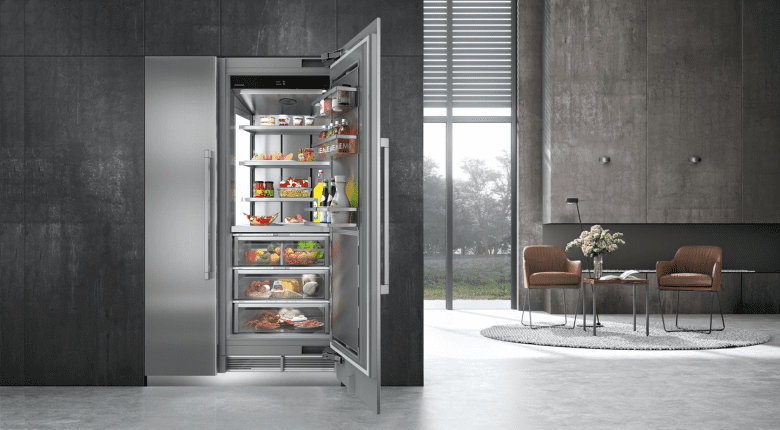 Please get in touch with us if you have any questions about EuroCucina. Feel free to use the comment function below this post or on Facebook. And if you enjoyed this post, why not subscribe to our newsletter to get your monthly fix of Liebherr news?