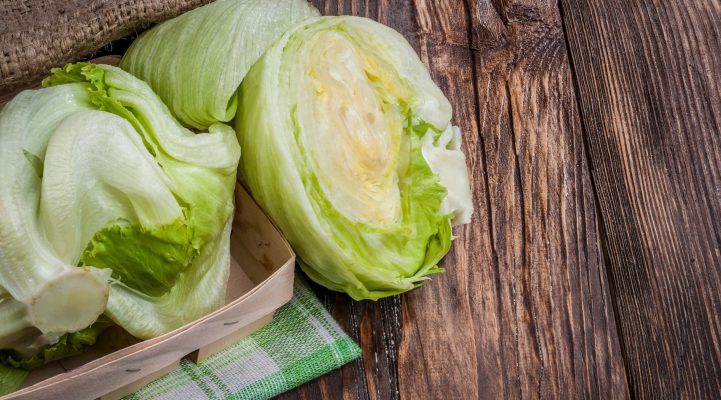 Radicchio, Lollo Rosso, Chicory… what, in the first instance, might sound like a star tenor trio, actually turns out to be the names of popular varieties of lettuce; ones that we can buy, either whole or pre-packaged, at the supermarket. We will help you to recognise the types available, and to discover what's in season and exactly why salad should feature in your daily meal planning. But, first of all, let's take a look at simple green lettuce…
Green lettuce: the classic
Green lettuce has long been considered one of the most popular varieties of salad but, over the past few years, it has seen something of a decline, mostly as it's been ousted by the iceberg lettuce.
Green lettuce is mainly cultivated in Italy, France, Holland, Belgium, Spain and Germany and, once the soil temperature has warmed up – usually from April onwards – it can be planted out, unprotected, in the open. Green lettuce should be harvested before reaching its full size and, after harvesting, must either be used right away or stored in the fridge. In a refrigerator, green lettuce will keep fresh for around 5 days and, in a Liebherr BioFresh compartment, for up to 13 days.
Green lettuce consists of about 95% water and, needless-to-say, is particularly low in calories! It still manages, however, to contain a lot of minerals, fibre, folic acid, vitamin A and vitamin C. As a general rule, green lettuce that has been cultivated outdoors, in the open, contains a higher concentration of healthy nutrients than lettuce grown in a greenhouse. We also see a difference with regard to the nitrate content, which is considerably lower in green lettuce that has been cultivated outdoors, in the open.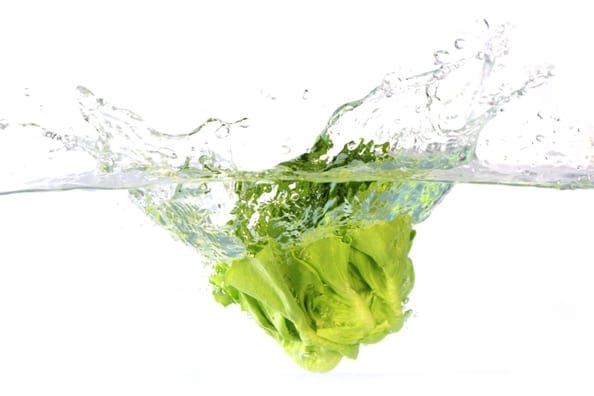 Preparation tips: Cut your green lettuce into bite-size pieces and serve it as a starter or side dish with a dressing of your choice. Or, if you want to make something a little more special, why not use some large, firm lettuce leaves as the perfect base for seafood cocktail? And, of course, you'll never go wrong if you use your green lettuce to bring a crisp freshness to almost any kind of sandwich.
Is green lettuce one of your favourite salad foods? Tell us about the recipes you enjoy the most on Facebook, Twitter or Instagram!