Step: 1/12
Peel the sausage and cut into thin slices.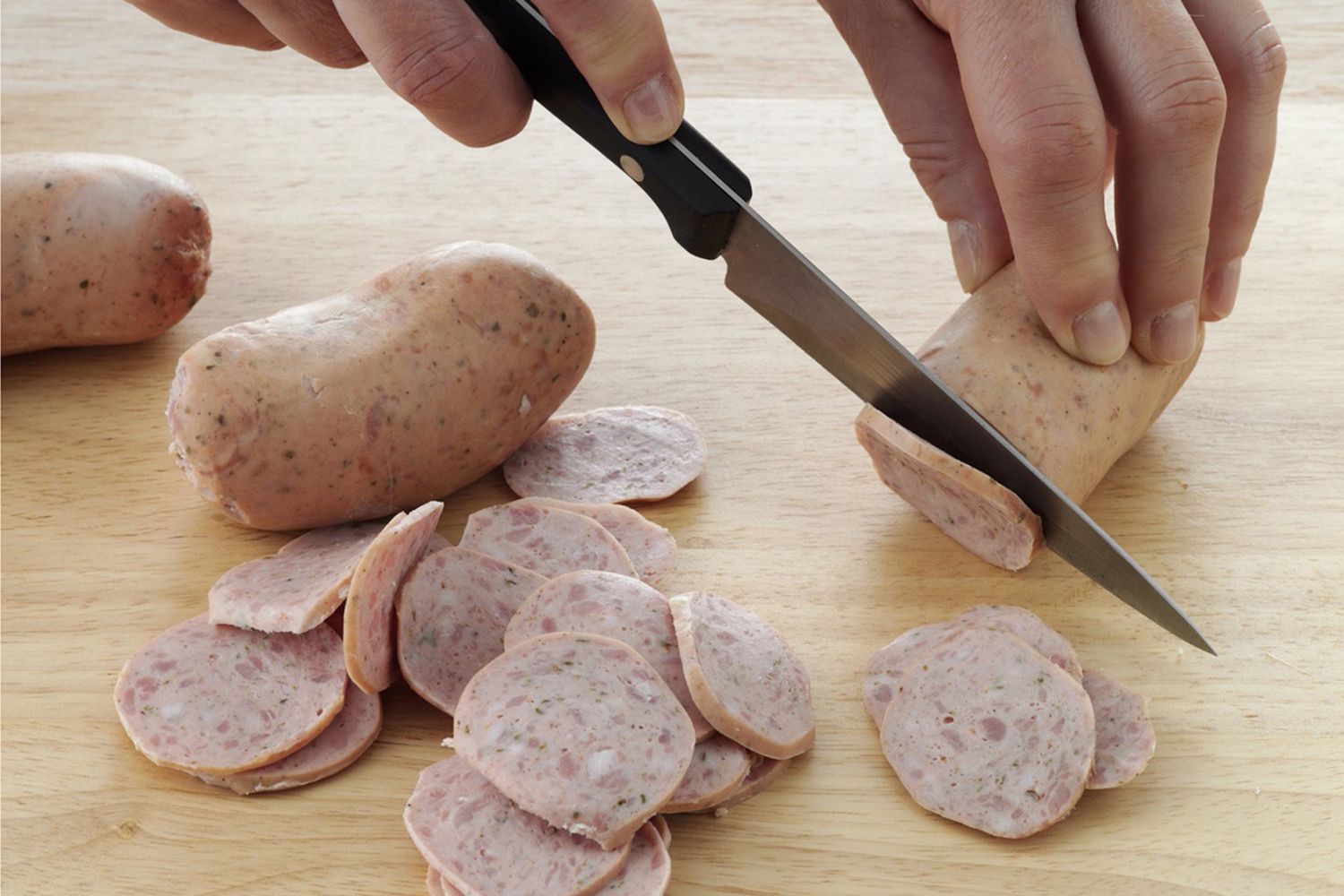 Step: 2/12
Peel the lower third of the asparagus and cut off the woody ends. Clean the green beans and cut both vegetables diagonally into pieces.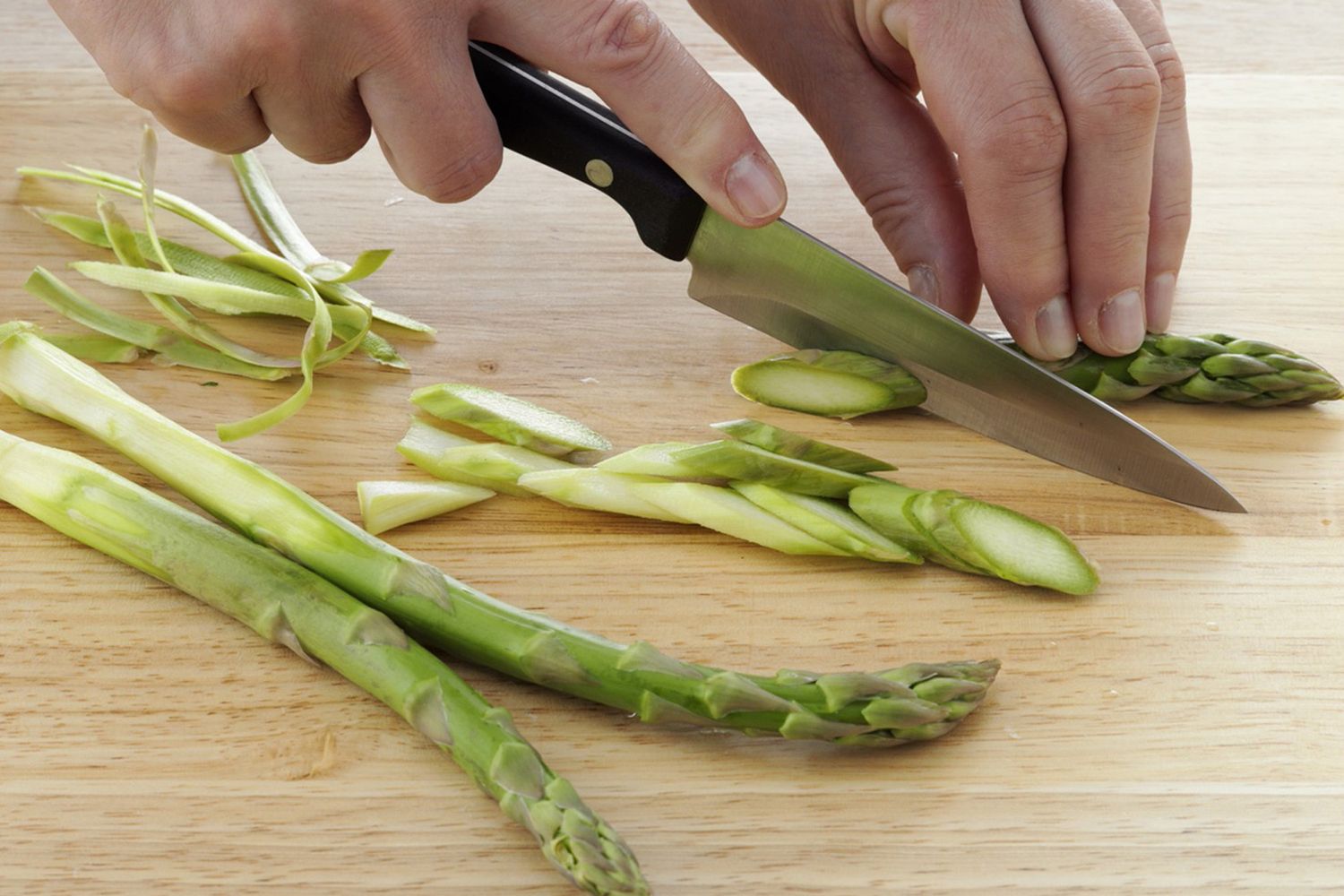 Step: 3/12
Blanch the asparagus and green beans for 4-5 minutes in boiling salted water.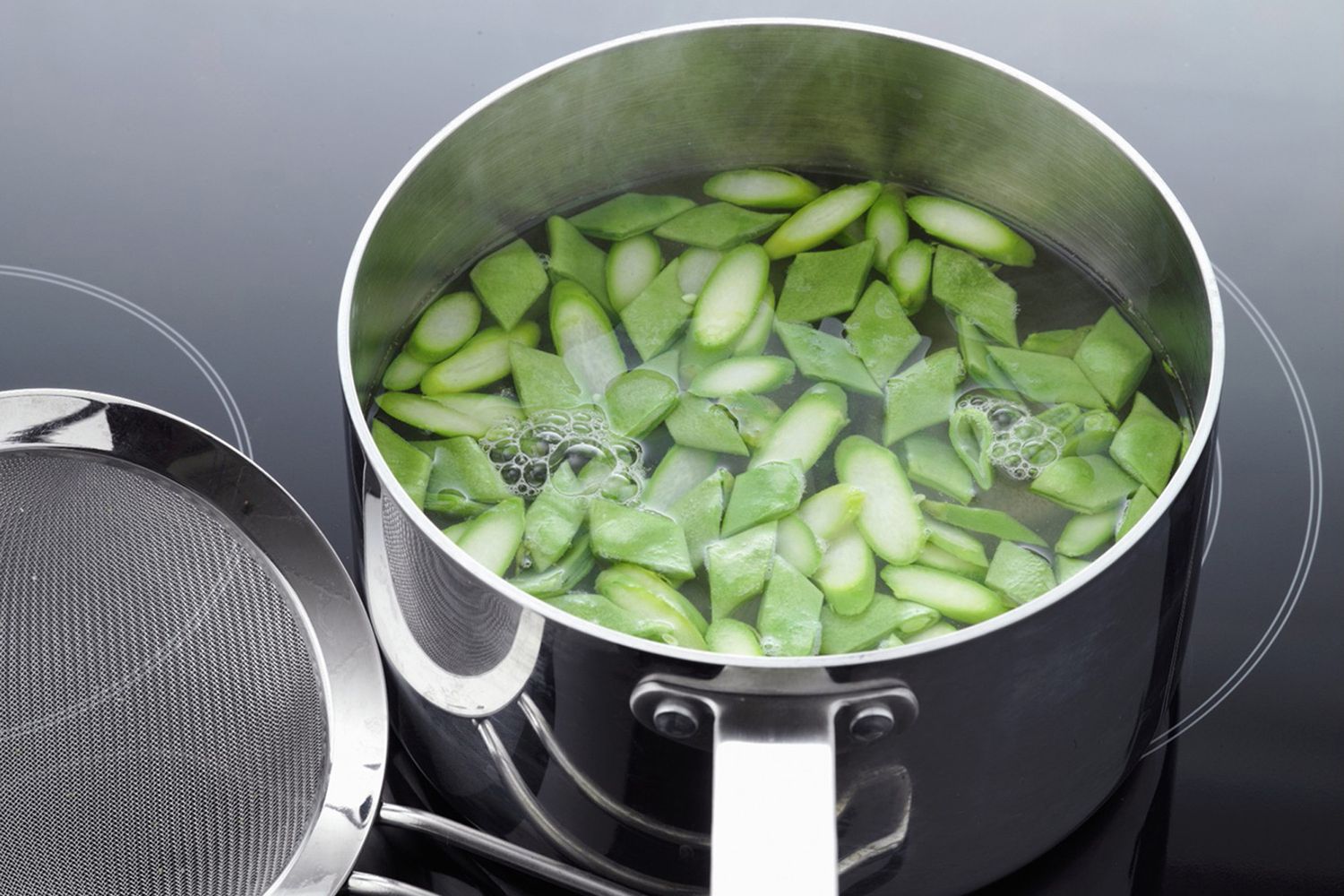 Step: 4/12
Drain, rinse in cold water and drain well.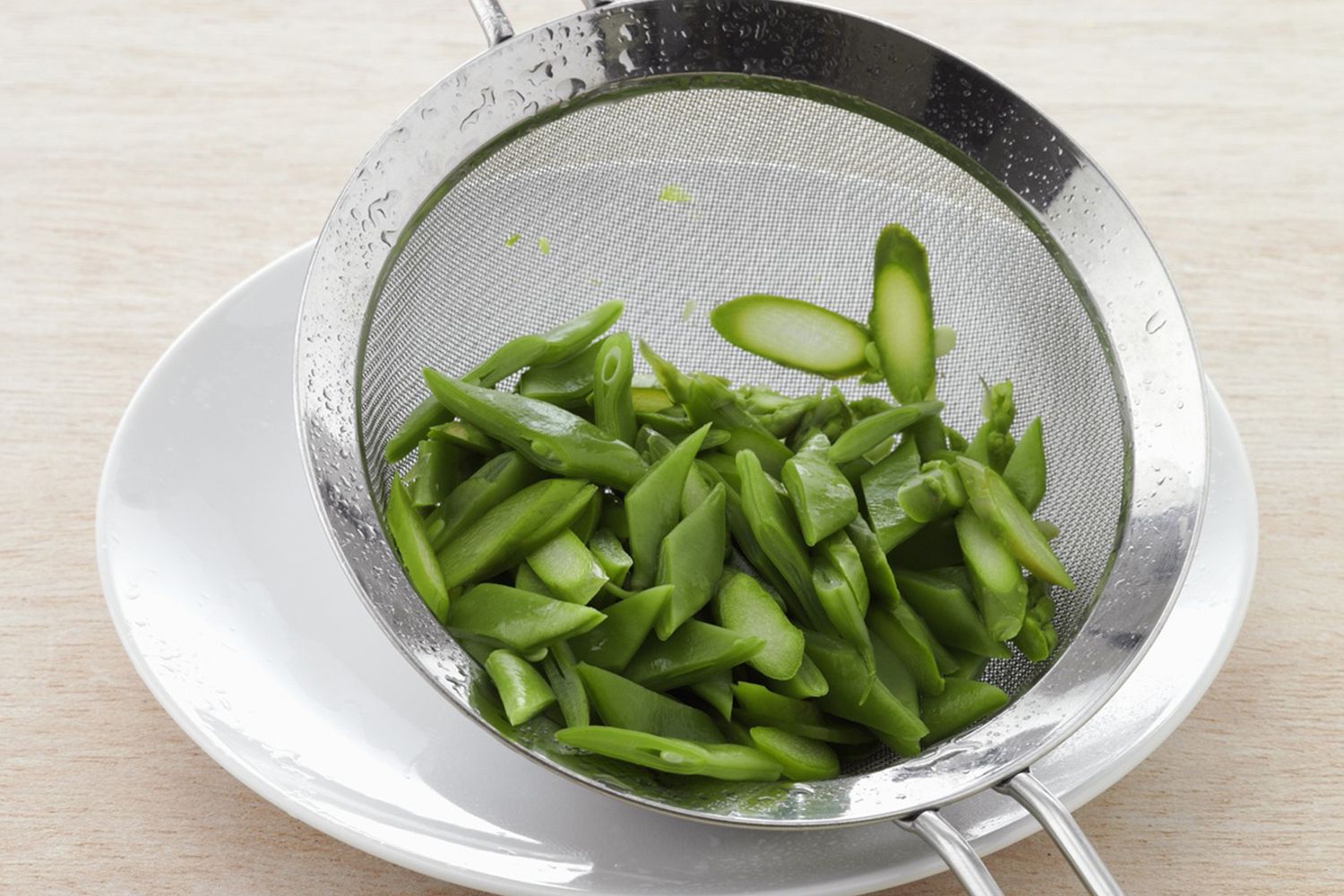 Step: 5/12
Wash the peppers, halve, deseed and cut into strips, then into diamonds. Wash and thinly slice the radishes.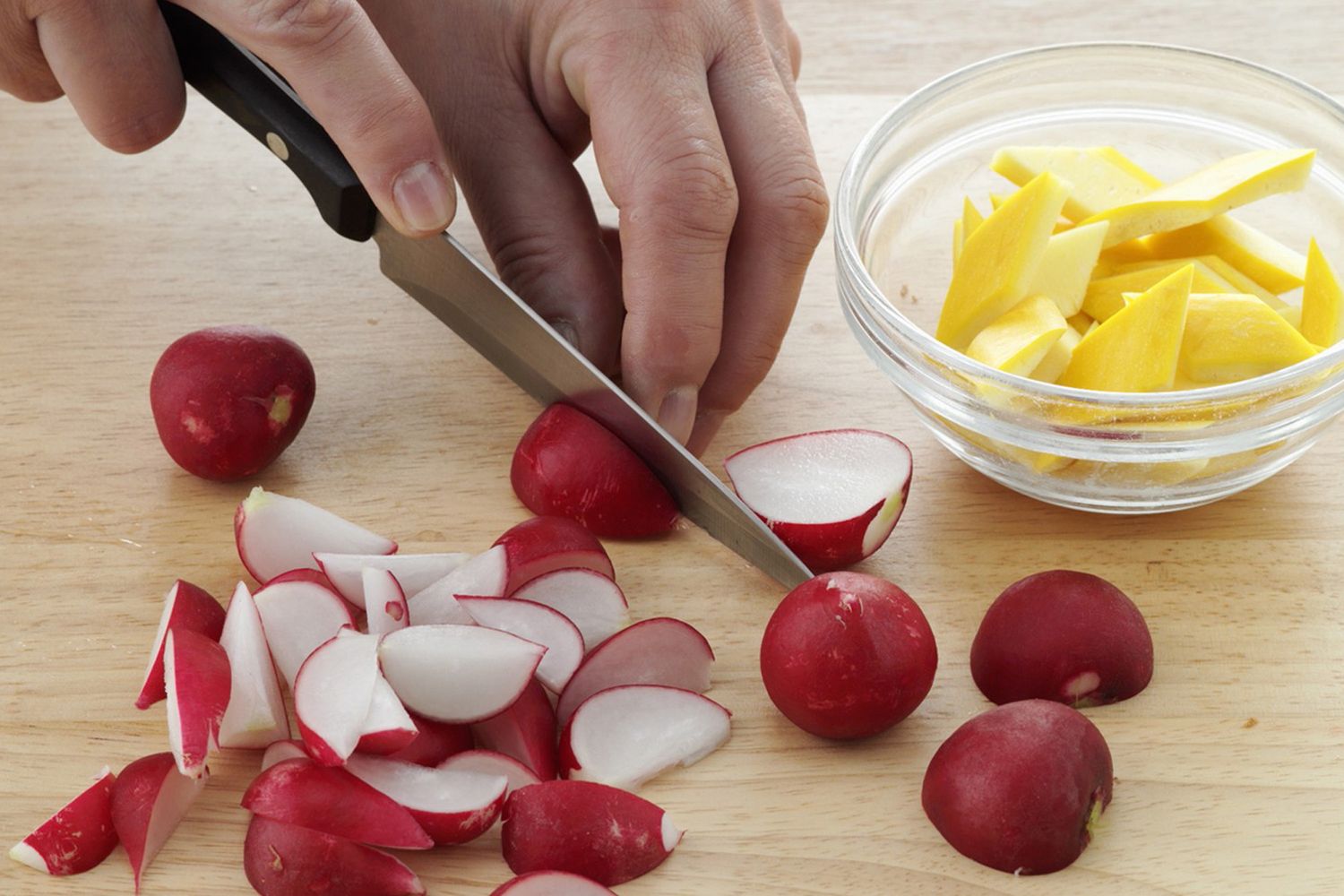 Step: 6/12
Wash and halve the tomatoes.
Step: 7/12
Rinse the white beans in a sieve and drain.
Step: 8/12
Peel and thinly slice the onion.
Step: 9/12
Mix together all salad ingredients in a large bowl.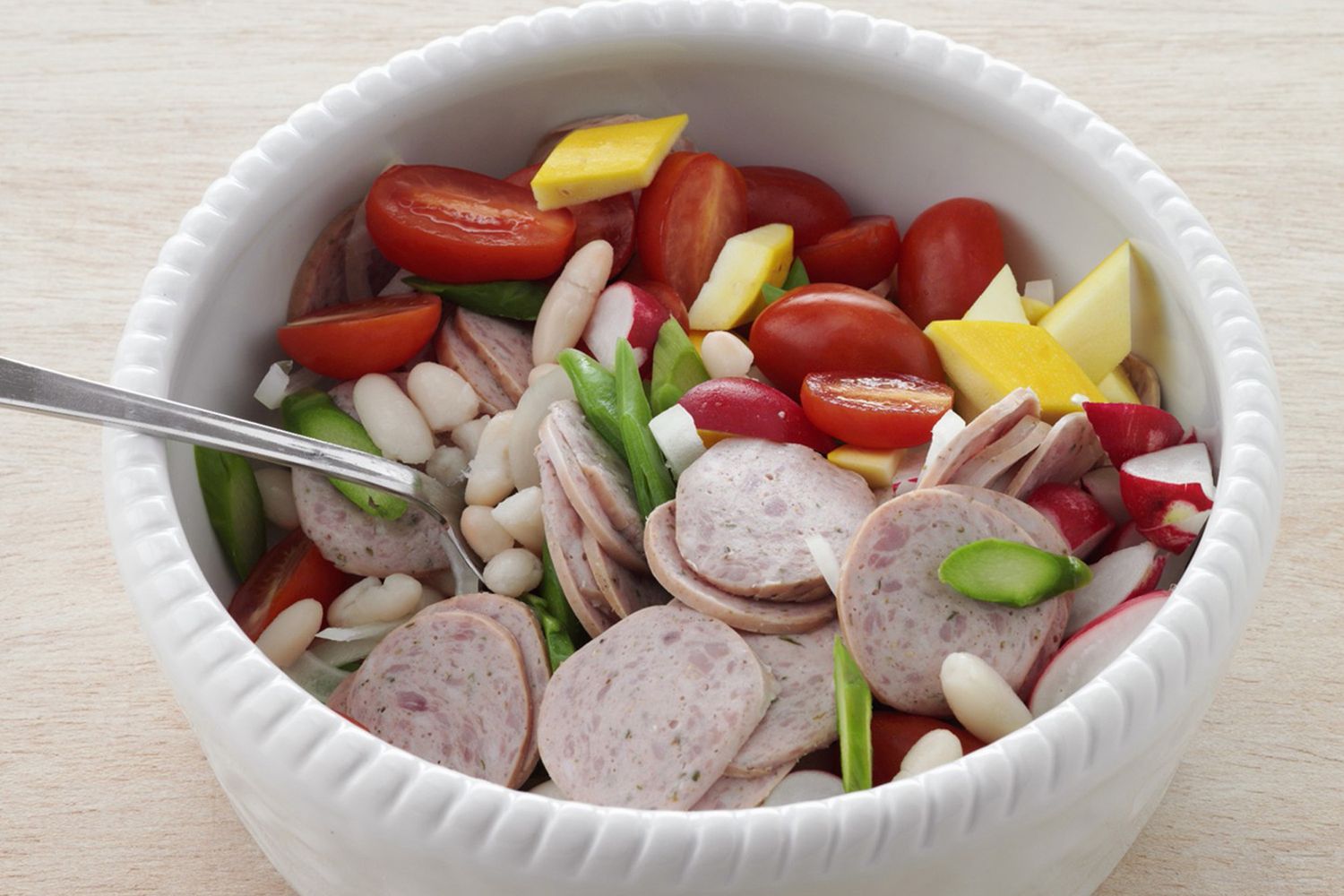 Step: 10/12
Whisk together the vinegar, stock, mustard, a pinch of salt, paprika and sugar.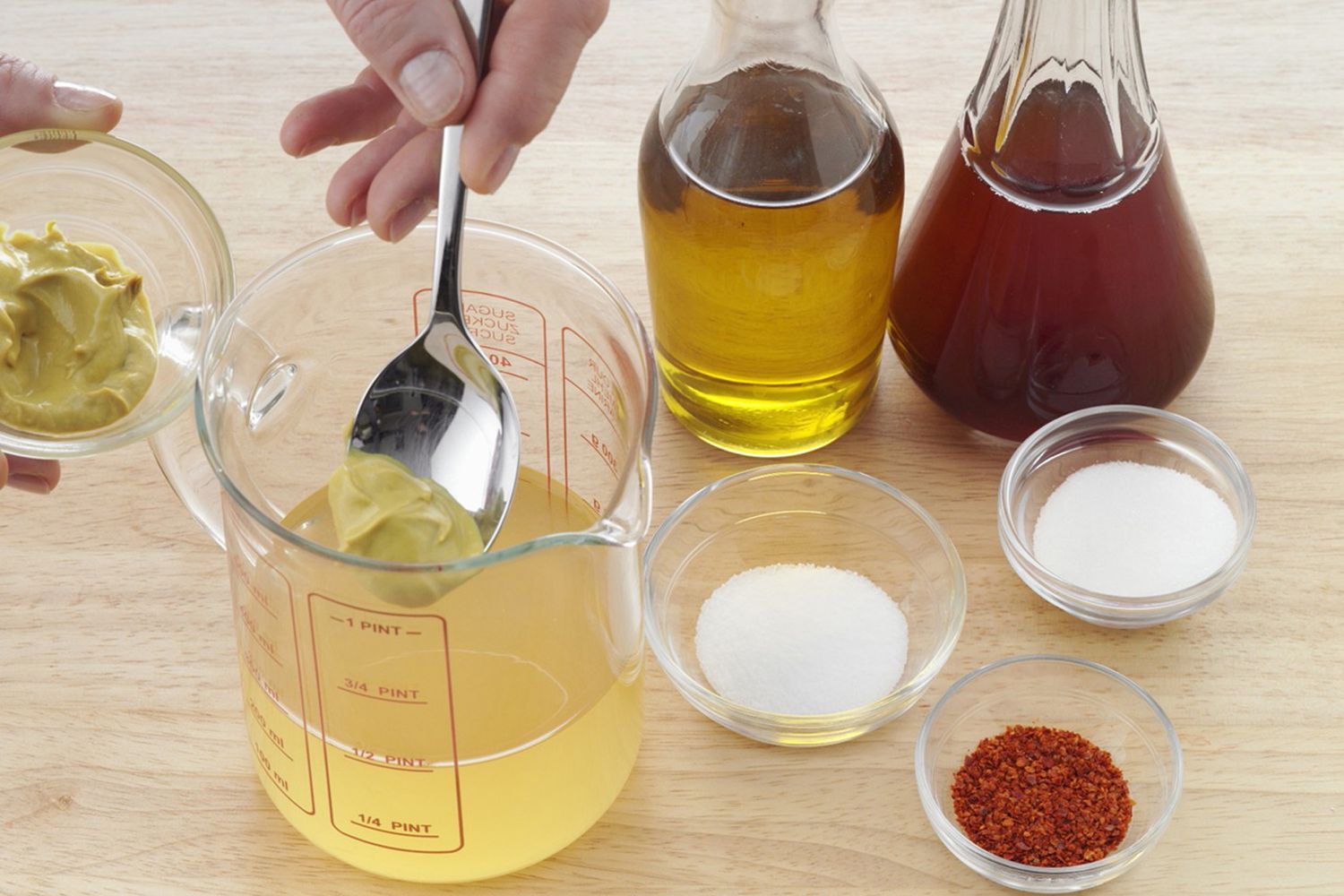 Step: 11/12
Gradually whisk in the oil to make a dressing. Season to taste.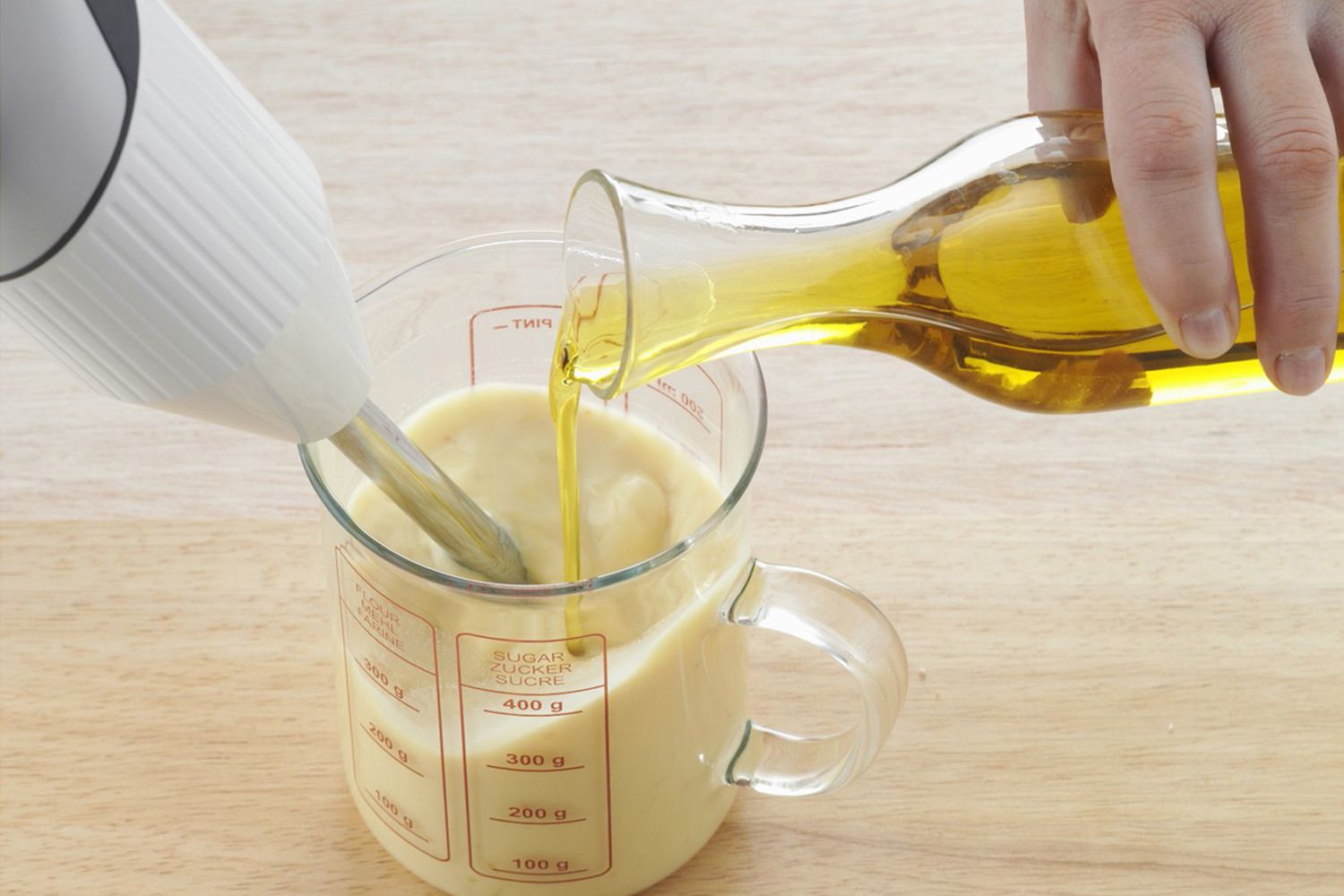 Step: 12/12
Drizzle the dressing over the salad, mix well and chill for 1 hour before serving. Season and serve sprinkled with parsley.