What should you do with all those Christmas leftovers? Learn how to skilfully make the most out of leftovers so that your work in the kitchen pays off – twice!

The excitement of the Christmas season and all the feasting that goes along with it is slowly coming to an end. But wait: Leftovers from all the various dishes cooked with much labour and love remind us of the cosy and extraordinarily delicious feasting and all those hours spent toiling in the kitchen beforehand. By skilfully reusing leftovers, the work pays off twice and you can conjure up the spirit of the holidays again with very little additional effort. At the same time, you'll reduce food waste, contributing to a more sustainable festive period.
As we all know too well: The greatest worry we have when cooking for Christmas is that there will not be enough food to feed all the guests. To be on the safe side, we over-calculate how much food we need for the already large portions per person. But despite how delicious and luxurious the Christmas buffet is, the capacities of our stomachs still have their limits, and it's almost impossible to avoid having leftovers. And so there is now left over roast meat, bowls of sauces, some red cabbage, a couple of potato dumplings and a huge stack of Christmas biscuits: What can you do with all of this? The best thing to do is to prepare for possible left over food in advance.
Space for new things
Using up leftovers should already begin before Christmas. This will be beneficial for you in many ways: You'll begin a new year with an organised fridge, save time and money, avoid wasting food and have space for Christmas leftovers. First, check which food has already gone off and throw it away. Perhaps it's the mouldy whipping cream that's been in there too long to remember, the opened ready-made salad dressing that's started to smell or the pot of yoghurt from last year: These take up precious space and are also detrimental for fridge hygiene.
So you can also use this opportunity to clean the fridge. Afterwards, it will be more enjoyable to sort out and organise the fridge again. Also look at which leftovers in the fridge and freezer are still good and are suitable for transforming into a delicious meal. In this way, you'll not only have a meal whipped up in no time at all, you'll also have more time for other Christmas preparations and will have created space for the leftovers from Christmas dinner.
Happiness shared is happiness doubled
Are you part of a small household cooking up a storm for a large number of guests this Christmas? Then even your Liebherr fridge may struggle to keep up with the large amount of leftovers. Here's the best tip for this: Every guest takes some of their favourite food home with them that they will be able to use. If you don't have enough containers to offer them, ask them in advance to bring a couple with them or keep some zip-lock bags handy for this purpose.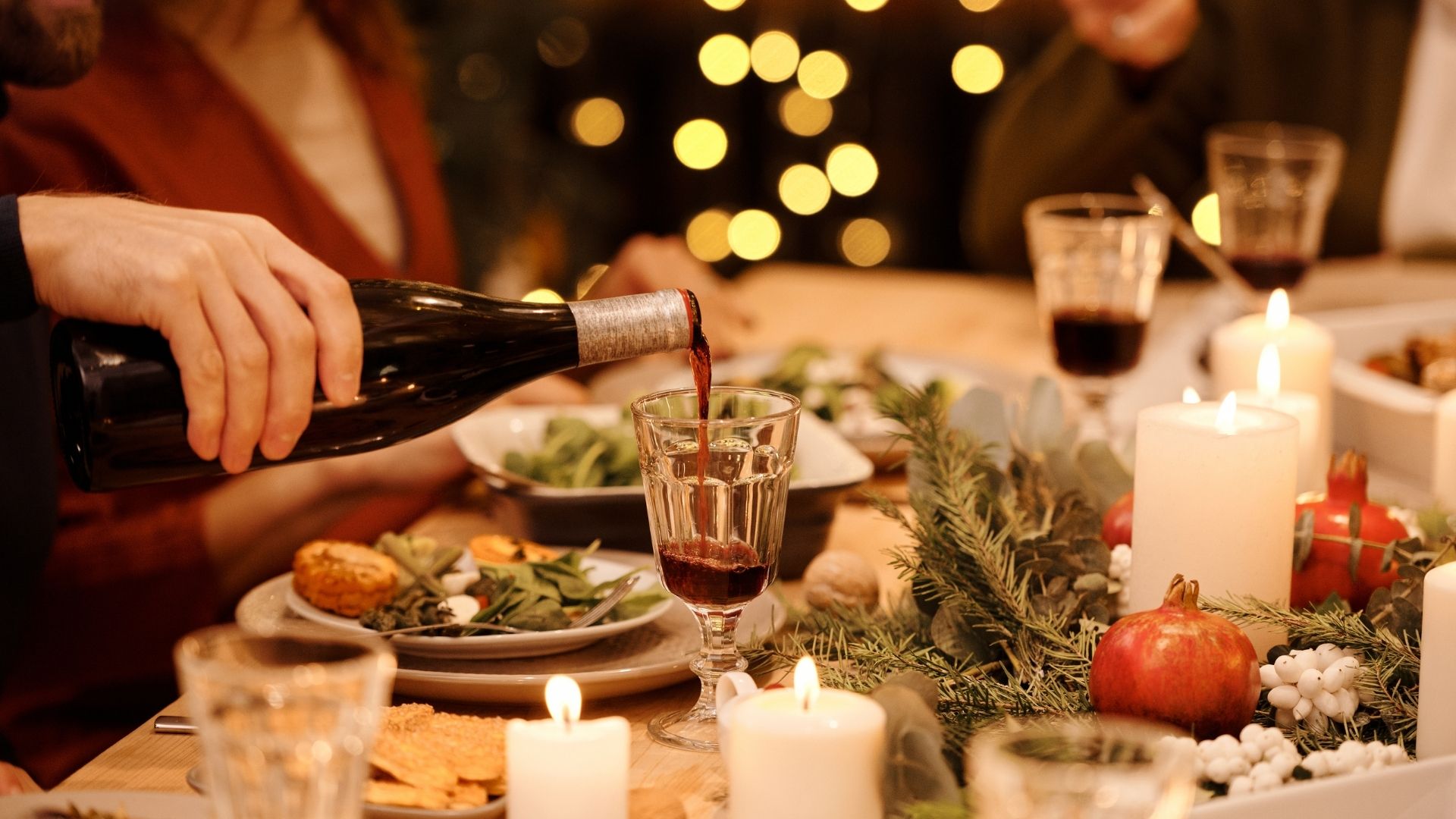 Correct storage
Are you planning to use up the leftovers on one of the days after Christmas? Then you can store them in your fridge as soon as they have cooled down. Food will cool down the quickest on the balcony or in a cold tub of water. Use air-tight containers for storage, then the Christmas roast will last for up to three days, and vegetables should be eaten within two days at the latest.
Note: If you have served raw meat or raw fish for fondue or raclette, then cook these thoroughly after the meal to avoid the risk of illness. Then they can be stored in the fridge. You should also avoid contact between raw animal products and cooked food, to avoid contaminating your cooked meals. Also be careful with potato salad with a homemade mayonnaise made with raw egg! This Christmas classic in Germany should be eaten up no later than 24 hours after being stored in the fridge.
Or do you need a few days off Christmas food and aren't planning on eating up the leftovers in the coming days? Then your Liebherr freezer will come to the rescue. Pack the remaining food in small portions in suitable containers and place them in the freezer. Freeze these on the same evening as the Christmas meal. The same applies here: Raw animal products do not belong in the freezer. Label the leftovers with the type of dish and the date of freezing to help you keep an overview of what's in your freezer.
Even though most meals can be frozen and take advantage of the benefits of freezing, you won't be doing yourself any favours if you freeze food with a high water content such as lettuce, cucumbers and tomatoes. When these foods are defrosted they will be mushy and unappetising. A fresh salad is often a welcome light meal on the days after feasting, so you can eat up these types of leftovers quickly.
Creative cooking
A little bit of sauce, one potato dumping and a handful of red cabbage is all you have left over? There are lots of options for things to do with small amounts of a variety of leftovers. Either cook up a meal for one, reminiscent of the Christmas buffet in miniature form, or add these leftovers to something else. Cook up other sides, stretch the remaining sauce or whip up a colourful stir-fry or casserole with the various remaining food.
You can chop up left over meat to pep up vegetable fried rice. Left over roast meat is excellent as a topping for canapés. Potato dumplings also taste really good when you fry them up and make them crispy. You can make croûtons out of left over bread and use them to garnish a fresh soup or salad. Assorted left over vegetables are great for creating a colourful potato casserole or pasta bake. Antipasti are wonderful ingredients for a fresh salad or can be puréed to make a dip for crudités or bread. You can let your creativity run free when using up leftovers.
It's also possible to reuse sweets in clever ways. If you have some chocolate Santas that you no longer wish to eat in pure form, chop up the chocolate to use as an ingredient in cakes, chocolate rolls or chocolate crunchies. If, on the off chance, you have had enough of eating biscuits, you can use up left over shortcrust biscuits like cinnamon stars or vanilla crescents to make a cake base. Almond biscuits are also great for making desserts or spreads.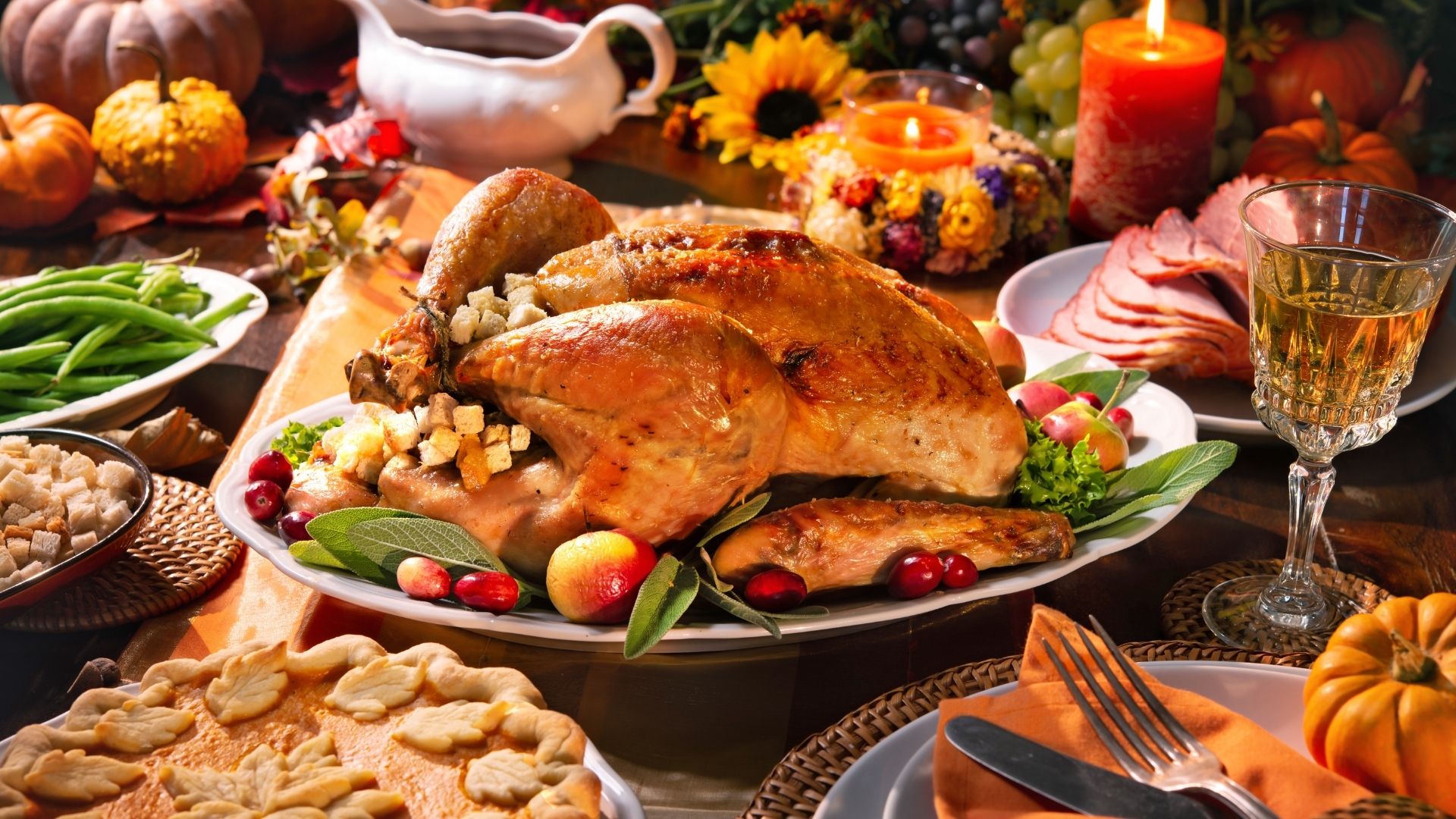 #christmas, #leftovers, #buffet, #usingleftovers, #tips, #storingleftovers, #storing, #creativity, #antipasti, #leftoverroast, #potatodumplings, #fondue, #raclette, #biscuits, #feast, #christmasdinner, #christmasbuffet