Does a tiny berry with miraculous powers sound too good to be true? We'll get to the bottom of this health promise.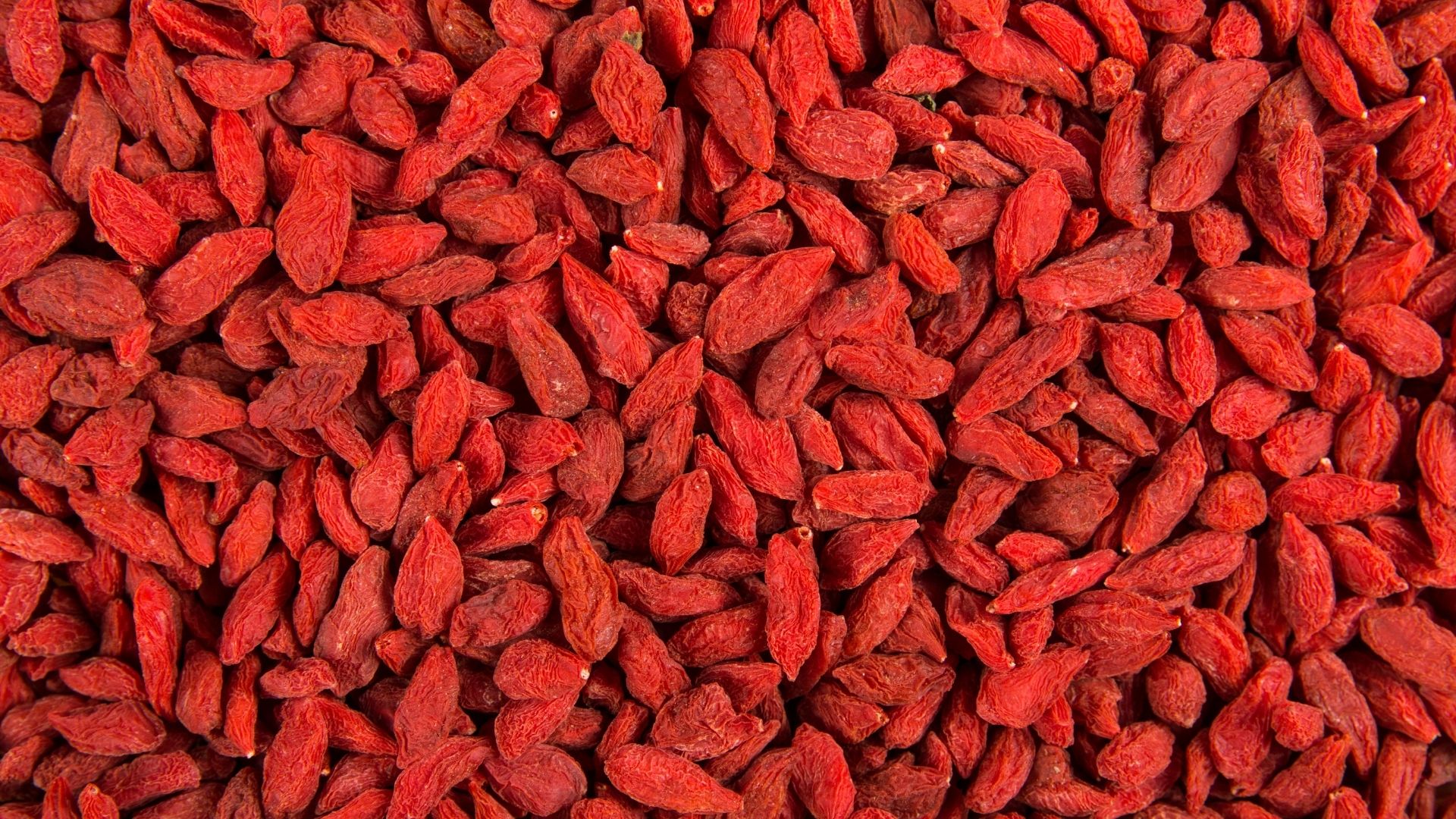 Bright red, small and round: this is more or less how the new super food which has quickly conquered supermarket shelves around the world can be described. You have also most probably seen this fruit already which claims to have healing properties – the goji berry. But what is behind the hype around this small wonder fruit from the Far East? Does it really help with all manner of health complaints or is this just an empty marketing claim? We will explore these and many more exciting questions about the small red berries in the following article.
The goji berry (lycium barbarum), also known as boxthorn fruit, lucky berry or wolfberry, originally comes from China and Mongolia. Just like tomatoes, potatoes and aubergines, it belongs to the nightshade family and is characterised by its sweet to tart taste, similar to that of a prune. Goji berries have been used for thousands of years in traditional Chinese medicine. For example, these berries which can grow up to 1 cm in size, supposedly strengthen the immune system, protect cells from dangerous environmental influences, alleviate sleeping disorders and can even prevent cancer. But what is actually the truth about all these various promises that have also turned the berries into a popular super food?
Super food or myth?
The hype around the small miracle-working berry started in China and has spread all around the world. And that's why this round fruit has been on our supermarket shelves for some time already. Celebrities advertise its anti-ageing and slimming effects. But is this really true? One thing for certain is that goji berries have an abundance of healthy substances, such as vitamin C, calcium, vitamin A in the form of beta-carotene, and all manner of secondary plant substances, such as lutein and zeaxanthin. That goji berries are however mostly only available in dried form here in Europe, and the usual quantity of the berries consumed is rather low, puts the healthy substances into perspective.
We therefore recommend fresh local berries instead, such as strawberries or raspberries. These are at least just as rich in beneficial substances and don't have to fly half way around the world to land on our plates. Another disadvantage of imported goji berries: The long transport journey and the laborious harvest by hand are also reflected in the price of this super food. 100 grams of berries can cost between €2 to €4. Those buying organic will have to dig even deeper into their pockets. That's why it's worthwhile growing them at home, because what many people don't realise is that goji berries can also grow right here in our own gardens!
Super foods in your own garden
In garden centres, goji berry plants are usually called boxthorn shrubs and are often advertised as a hedging plant. However the plant also thrives in flower pots. A big advantage: The shrub is winter-hardy and not very demanding, so you don't need to have green fingers already. Those who wish to harvest the delicious berries in the first year may wait in vain though. That's because: the shrub first sets fruit the third year after planting. The harvest season is from August to October. When the time finally comes, we can eat the freshly plucked fruit straight away or can dry them in a dehydrator or an oven. A little tip: Briefly soaking the fruit before drying them reduces the slightly bitter aftertaste.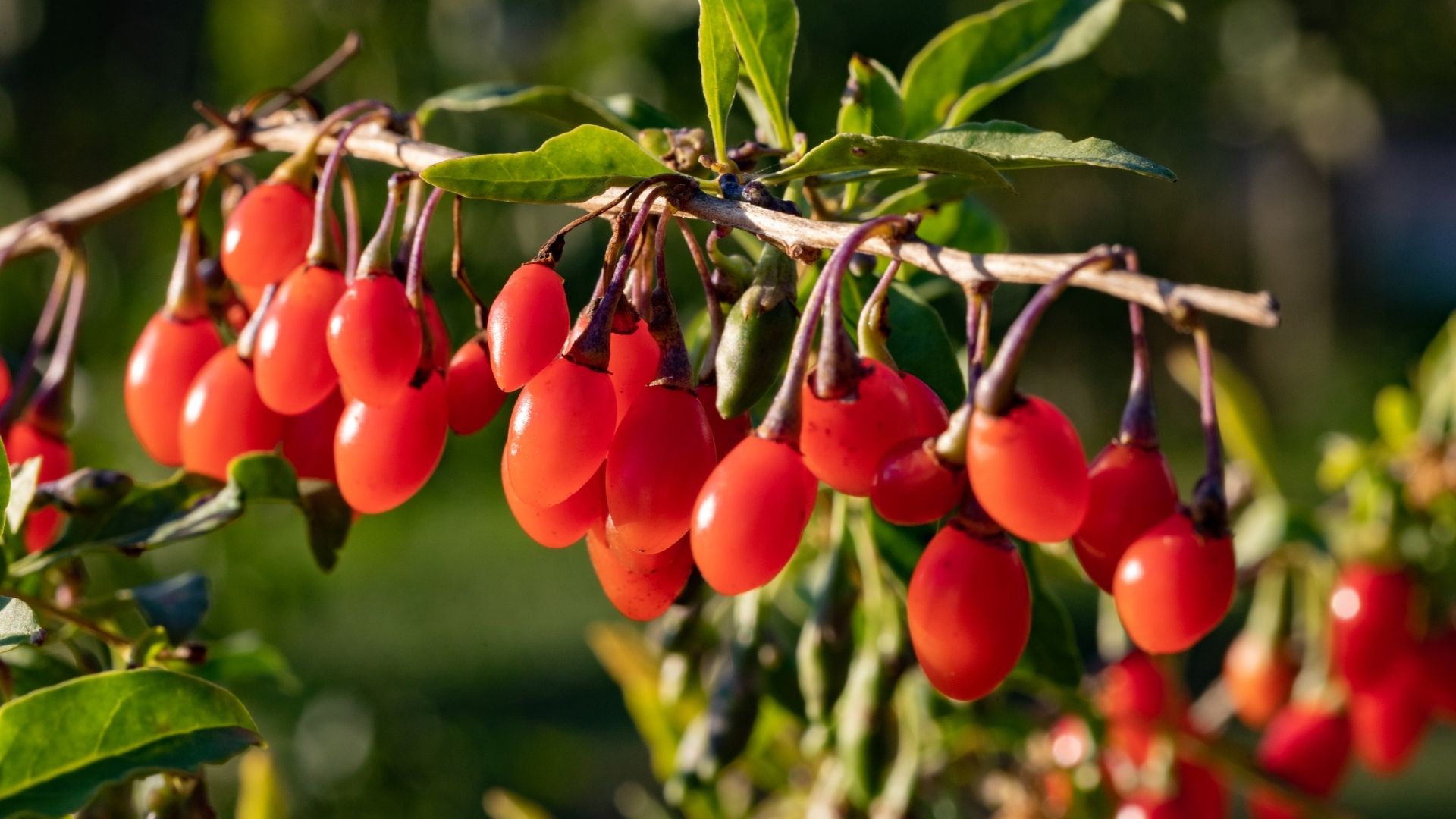 Note: Interactions with medications, and pesticides are not unusual!
We advise caution if you take blood-thinning medications such as phenprocoumon or warfarin. That's because several studies have proven that the innocuous seeming berries can interact with some medications and can intensify their effects! Additionally, in some growing regions, such as China, pesticides and other dangerous pollutants are often used, so exposure to these is not that rare. That's why we always recommend buying organic berries or growing your own.
Use and storage
If you don't have a bush in your own garden, you can usually find goji berries in dried form, as a powder or in capsule form in supermarkets. The tiny berries are most frequently used for a variety of sweet foods, such as smoothies, juices and breakfast bowls. But it's not just in sweet dishes that the fruity flavour of the small berries is a good addition: Goji berries are also wonderful as a salad topping or harmonise well with savoury meals such as wild game or poultry dishes, much like cranberries do. So how about a delicious chicken curry garnished with a fruity goji berry topping, for example?
If you are in possession of some fresh berries, you should consume these as quickly as possible or freeze them in your Liebherr freezer compartment, so that you have some of these healthy super foods available for longer. For this, we recommend pre-freezing them on a tray so that the small berries don't stick to each other. On the other hand, you should store dried fruit in a jar placed in a dry and dark place. This way the miracle fruits from the Far East can even last for up to one year.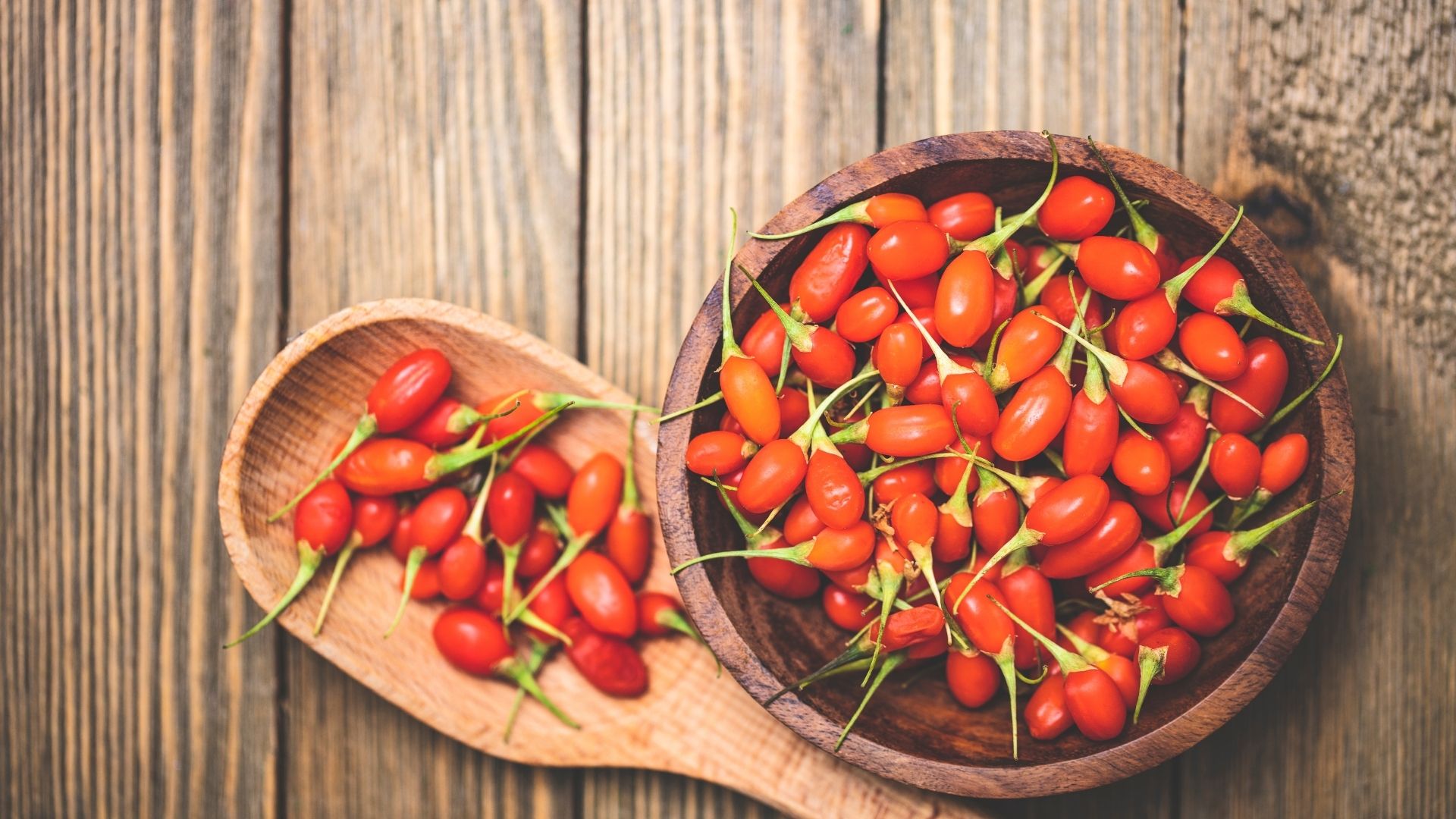 #liebherr, #goji, #gojiberry, #superfood, #boxthornfruit, #luckyberry, #wolfberry, #china, #healthy, #vitaminc, #secondaryplantsubstance, #cultivation, #garden, #medication, #pesticide, #topping, #bowls