Step: 1/10
Spread 2 pastry sheets with some olive oil and place another sheet on top of each.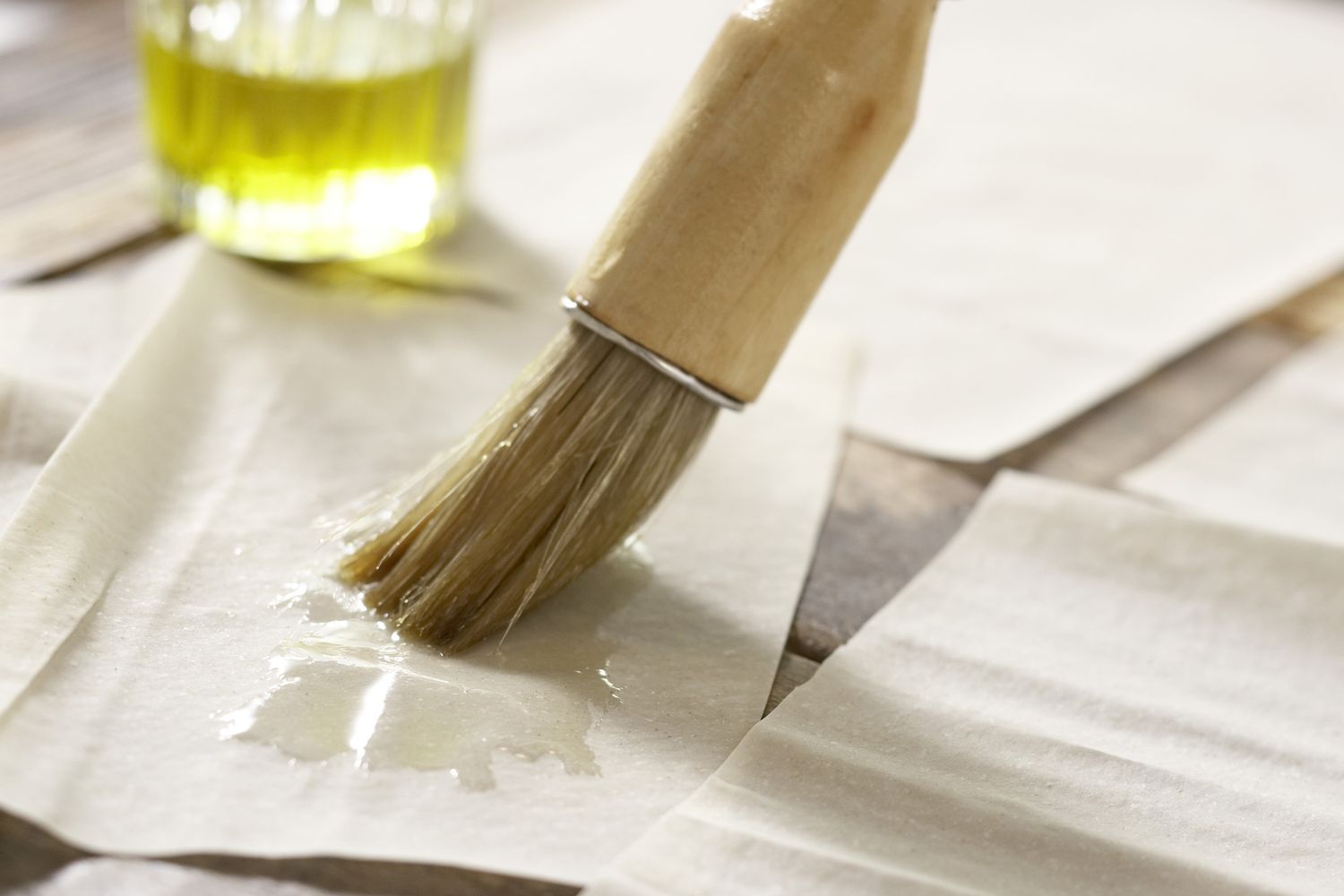 Step: 2/10
Spread these with oil and cover with the last 2 pastry sheets.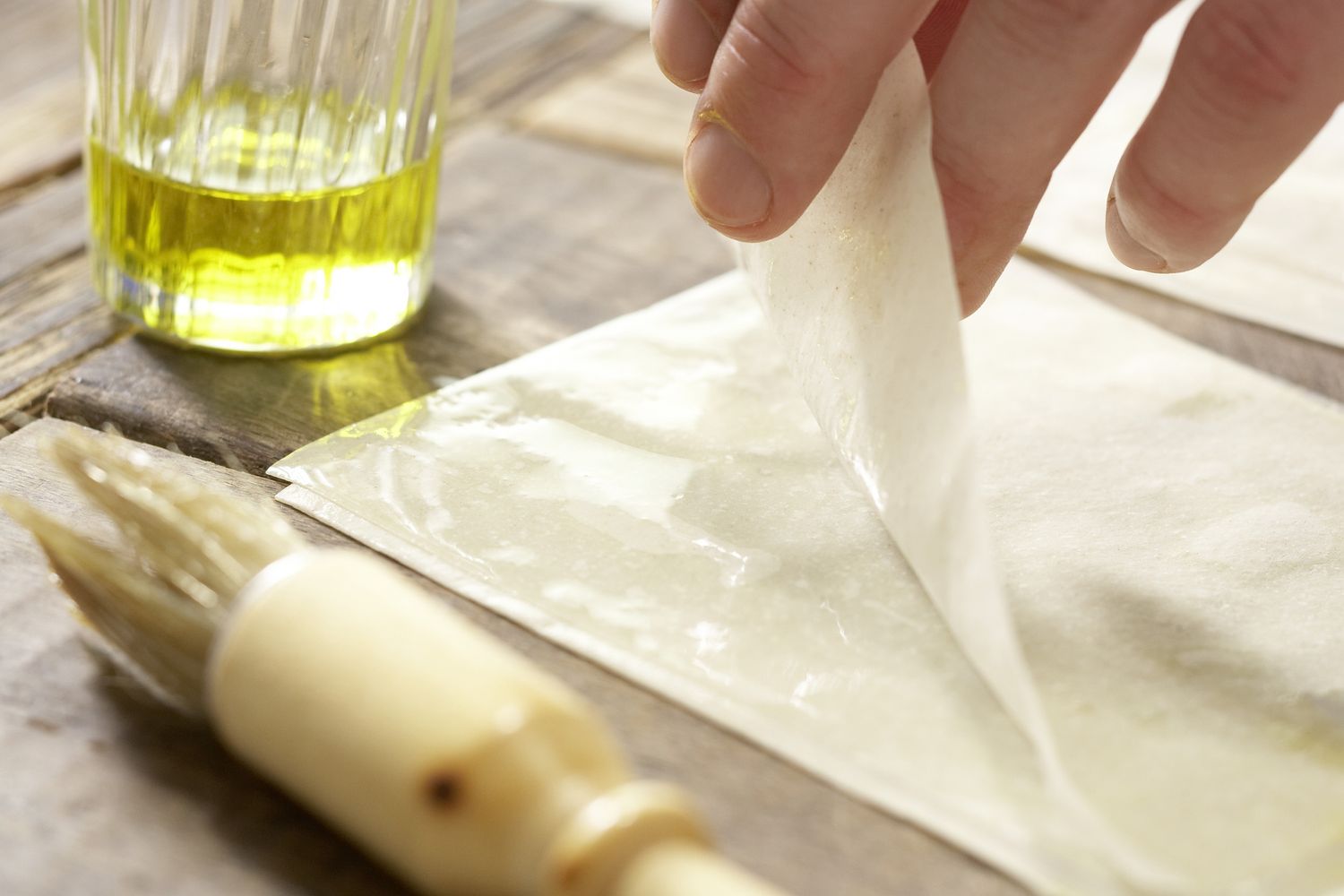 Step: 3/10
Lightly grease 2 x 12cm tart tins and sprinkle with some flour.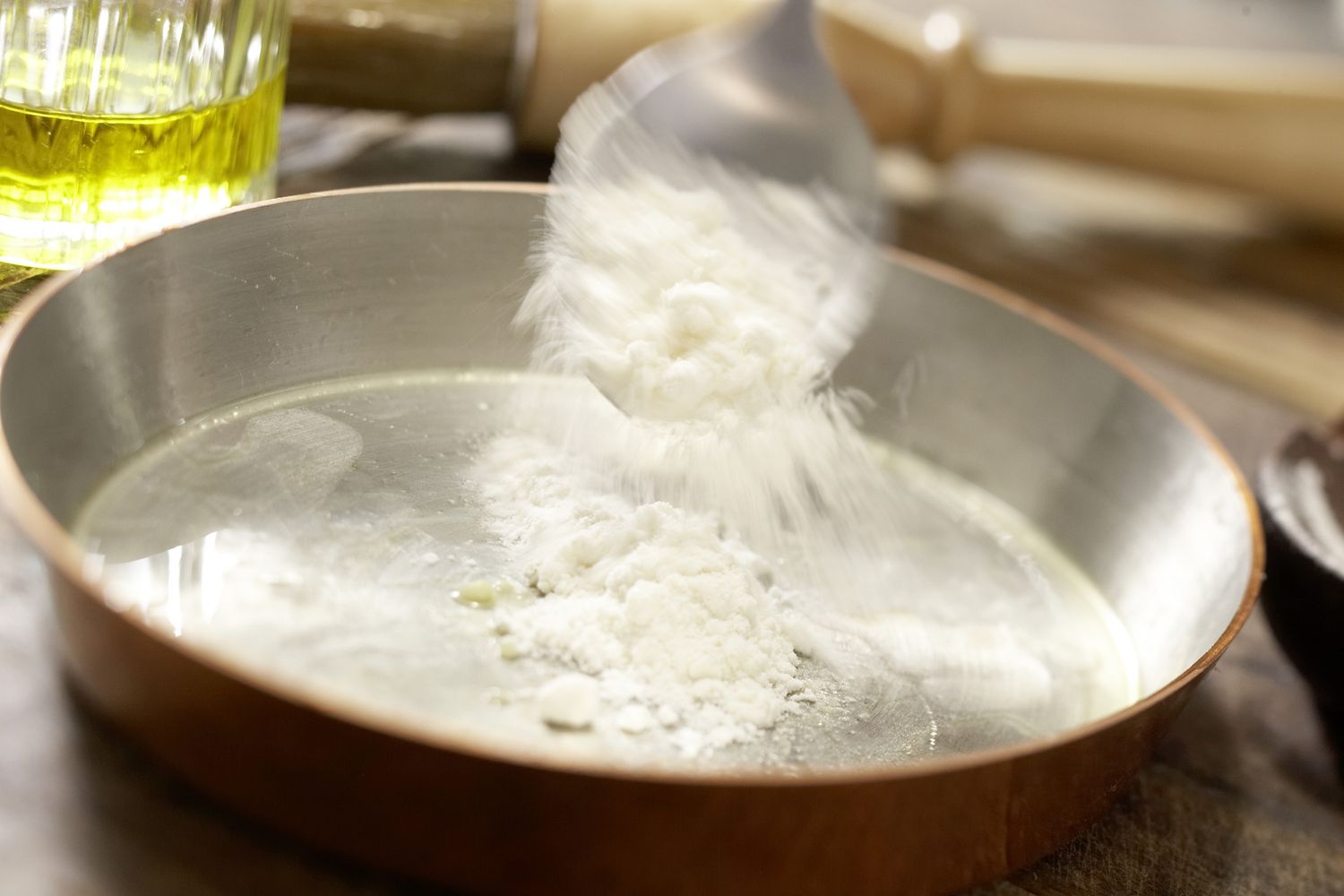 Step: 4/10
Place the pastry sheets in the tins and press down slightly. Chill in the fridge for about 20 minutes.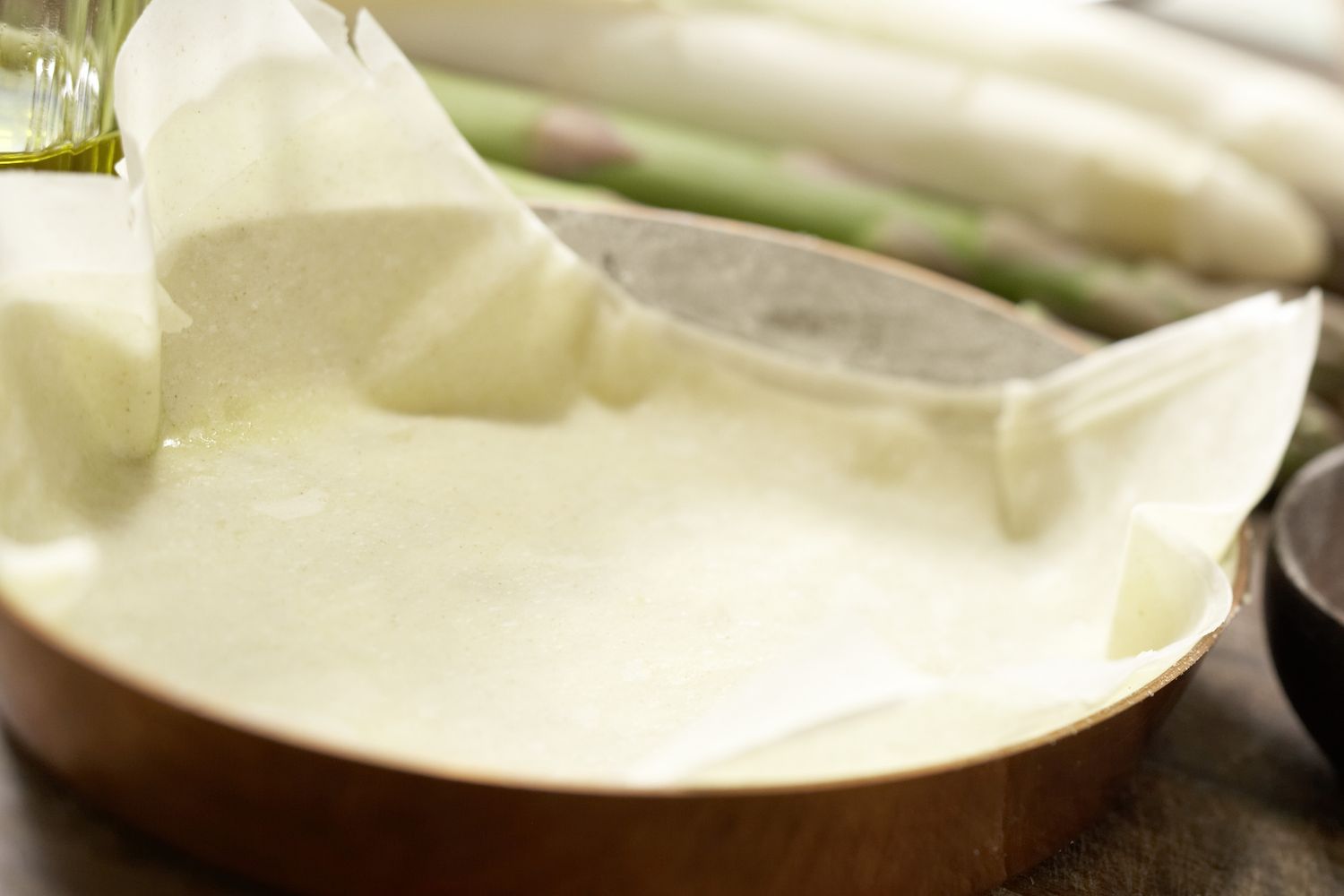 Step: 5/10
Wash the asparagus. Peel the white asparagus completely and the lower third of the green asparagus. Cut off the woody ends and cut into pieces, about 3cm long.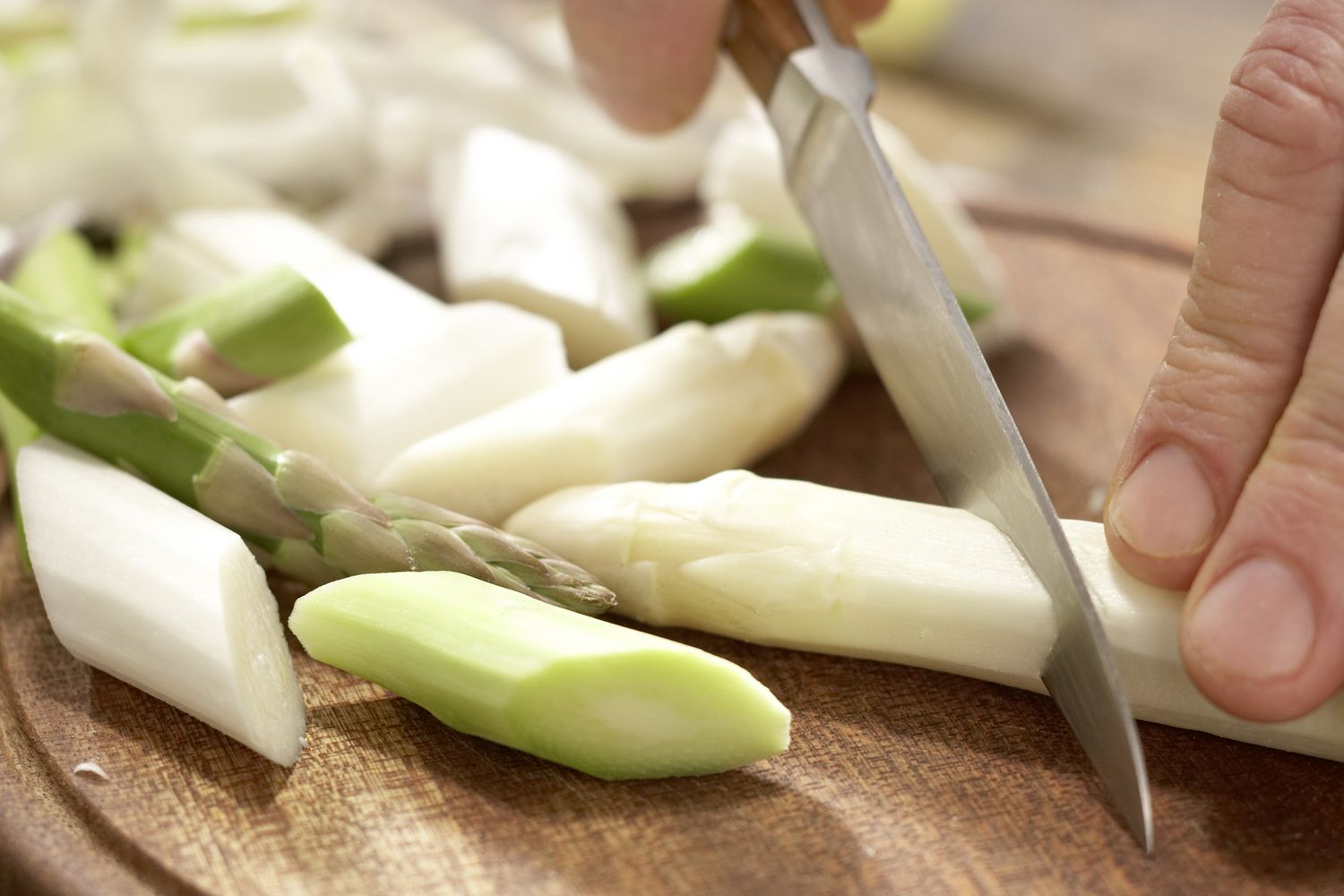 Step: 6/10
Cook the white asparagus in boiling salted water for about 6 minutes.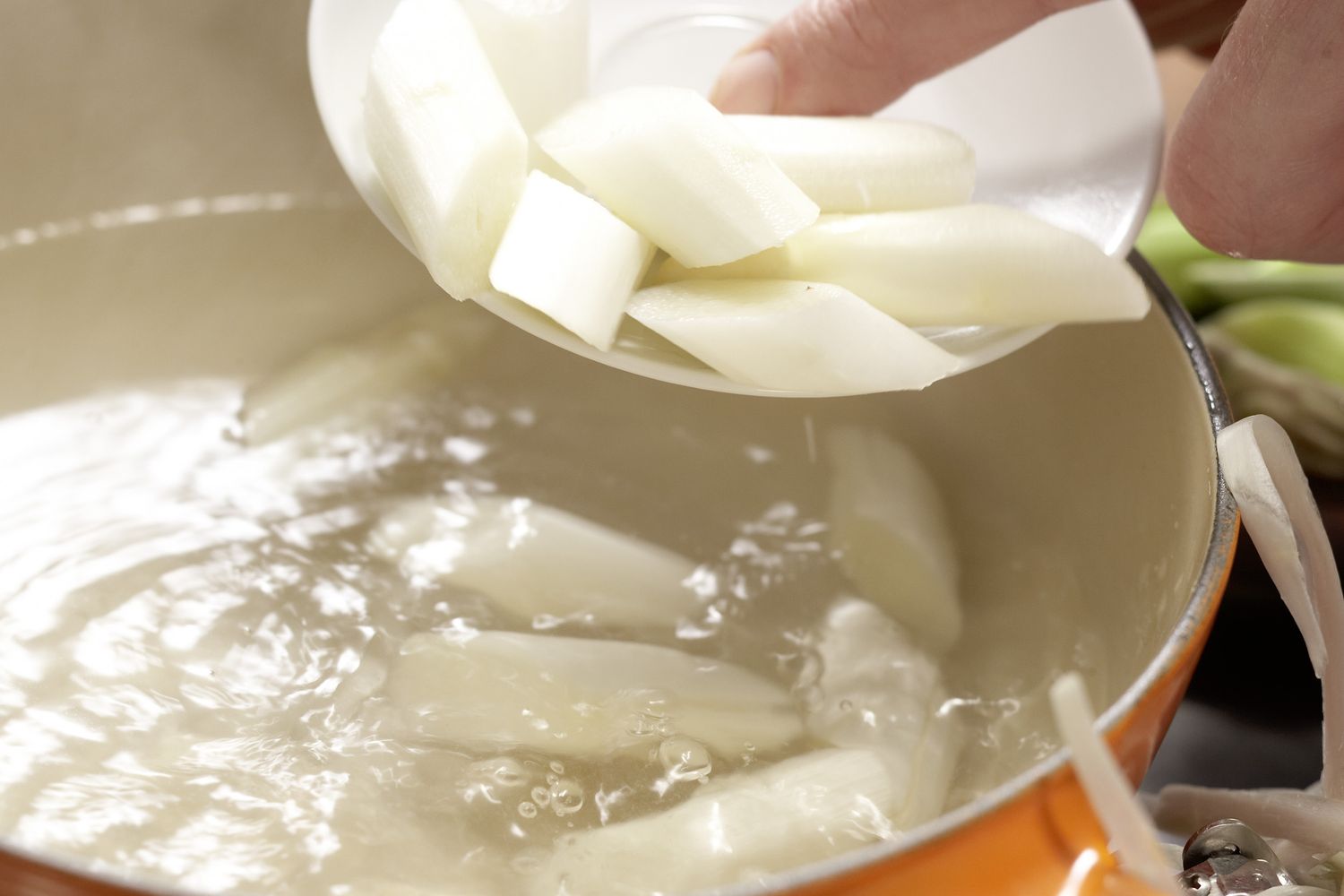 Step: 7/10
Add the green asparagus and cook for another 4 minutes. Remove, rinse under cold water and drain well.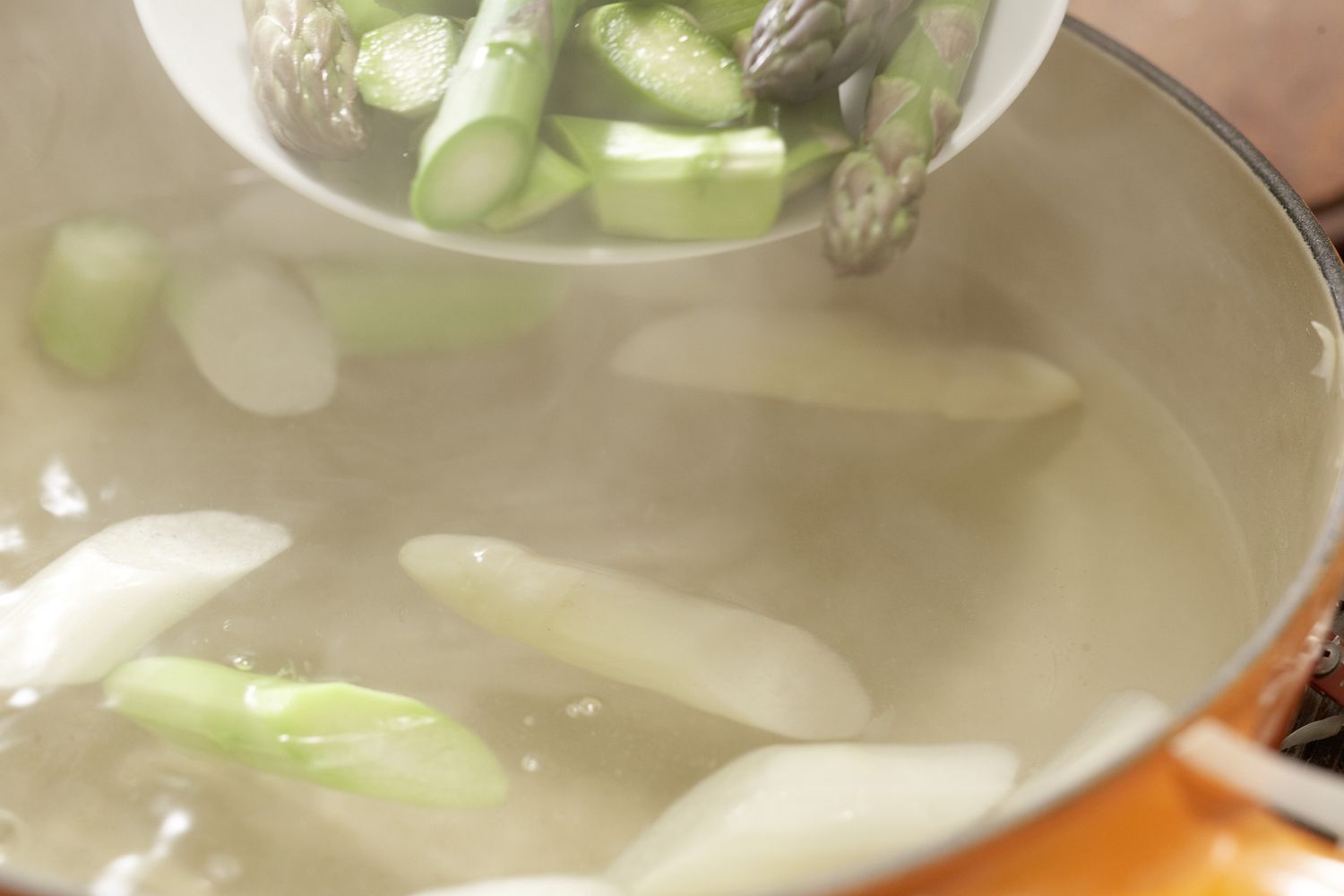 Step: 8/10
Mix together the ricotta, cream cheese and egg. Season with salt, pepper and a dash of Tabasco. Add the wild garlic pesto.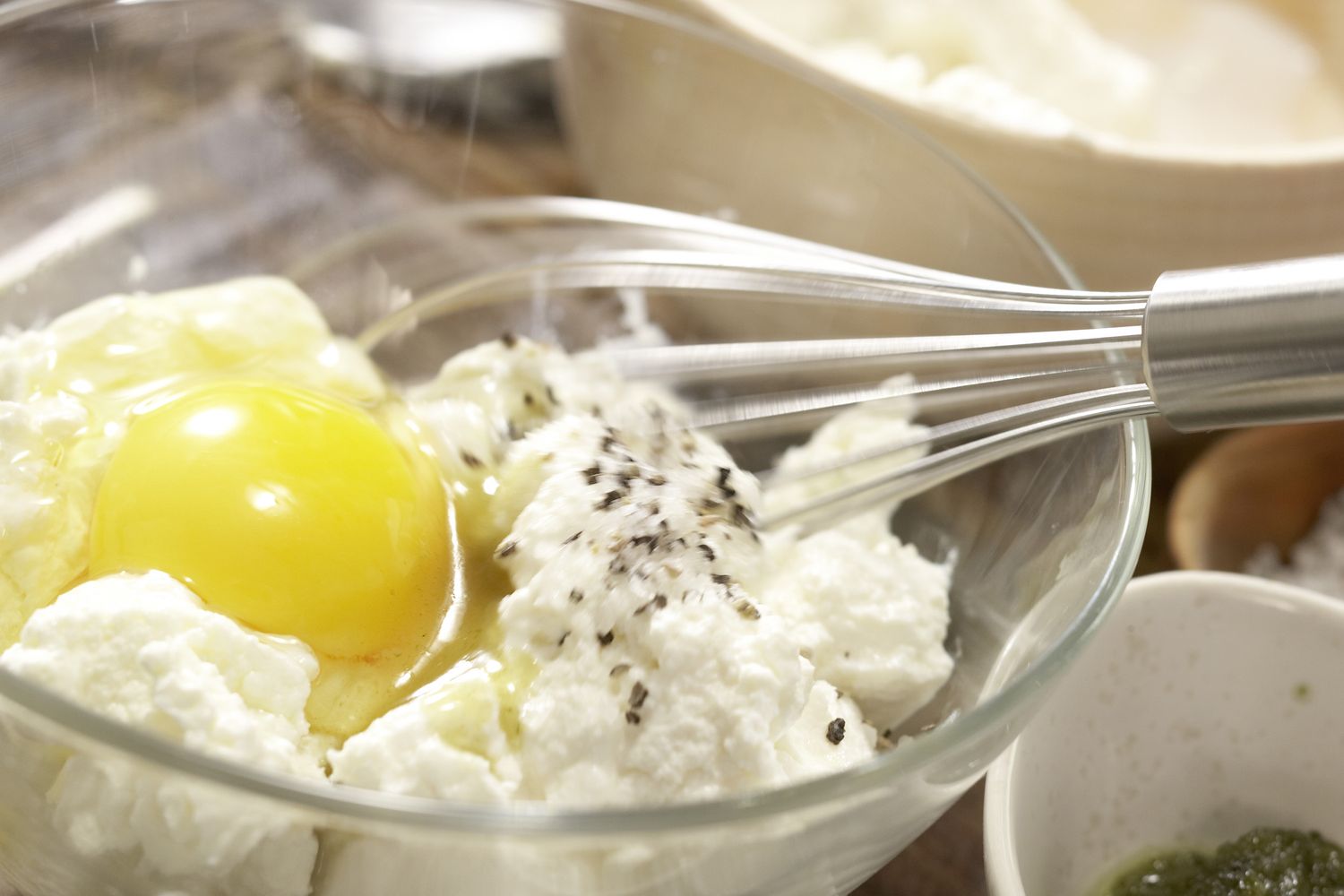 Step: 9/10
Spoon the cheese mixture into the tart tins, press the asparagus pieces into it and cook in the preheated oven at 180°C (160°C fan, gas 4).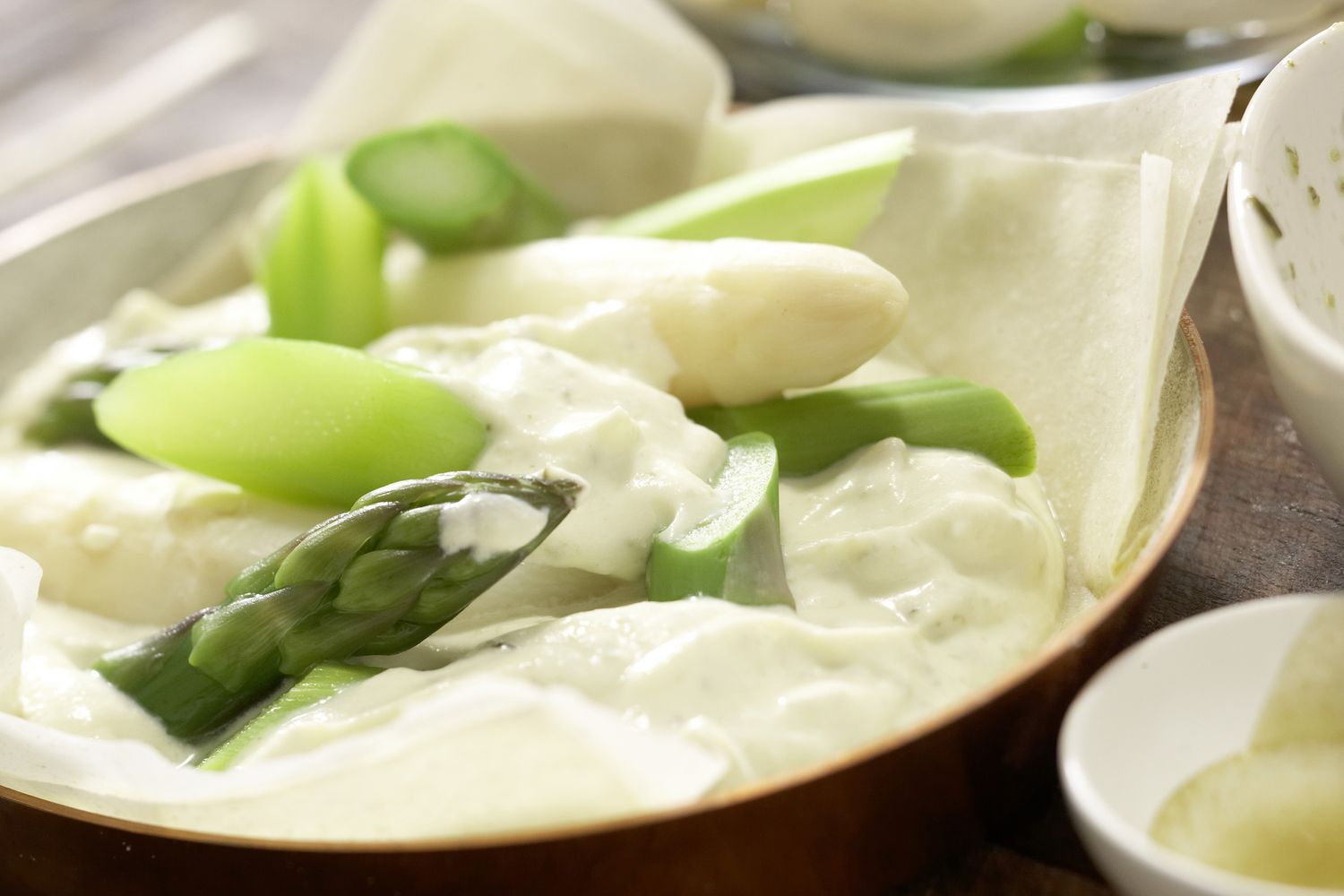 Step: 10/10
Remove the tartes from the tins and serve with lettuce and vinaigrette.