Step: 1/7
Wash the aubergines, pat dry and cut into 1.5cm thick slices. Sprinkle with a little salt, place on kitchen paper and allow to drain for about 10 minutes.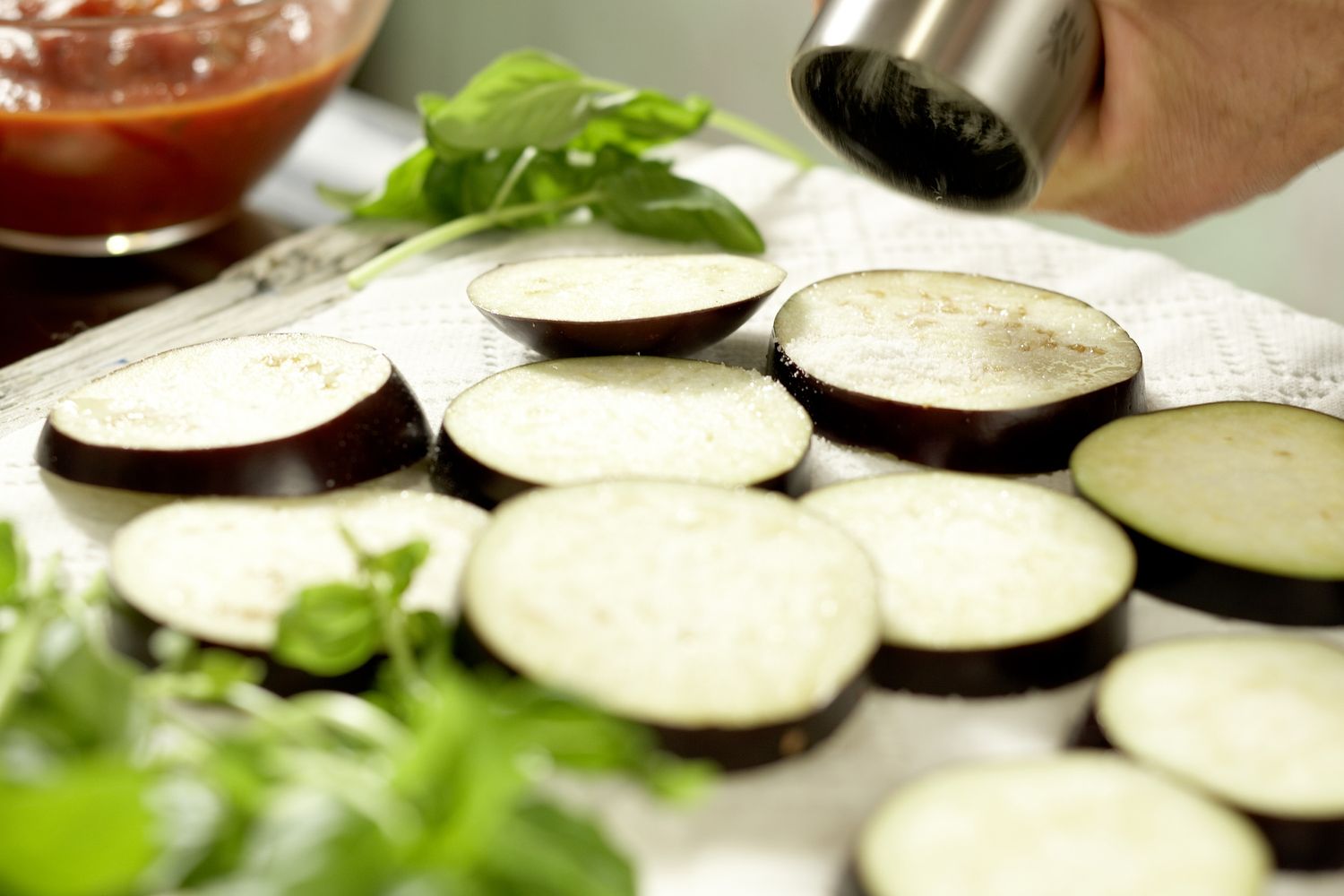 Step: 2/7
Heat a griddle pan. Pat the aubergines dry and griddle for 2-3 minutes on each side over a high heat. Remove, season with pepper and set aside.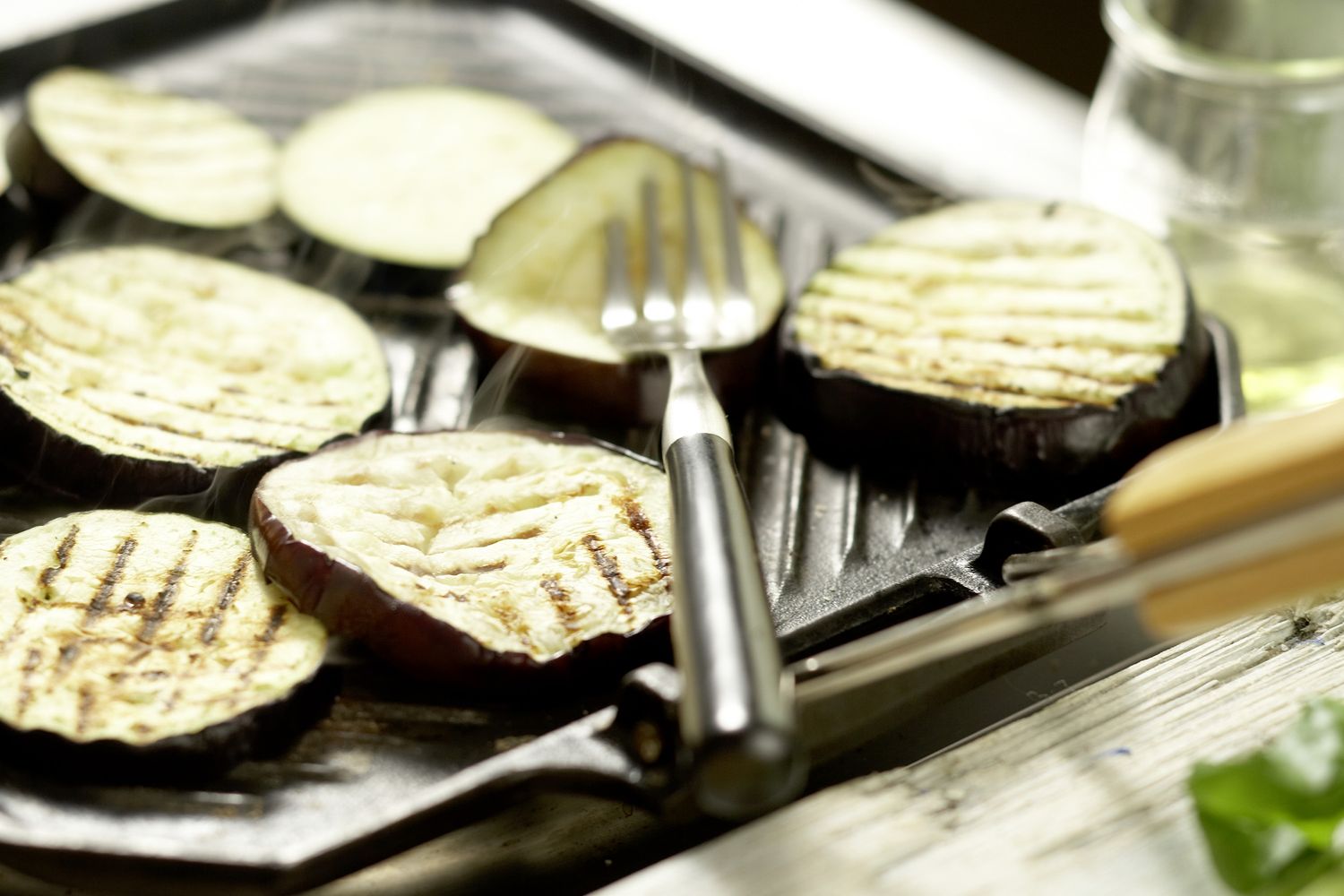 Step: 3/7
Wash the basil, shake dry and tear the leaves. Finely grate the parmesan cheese.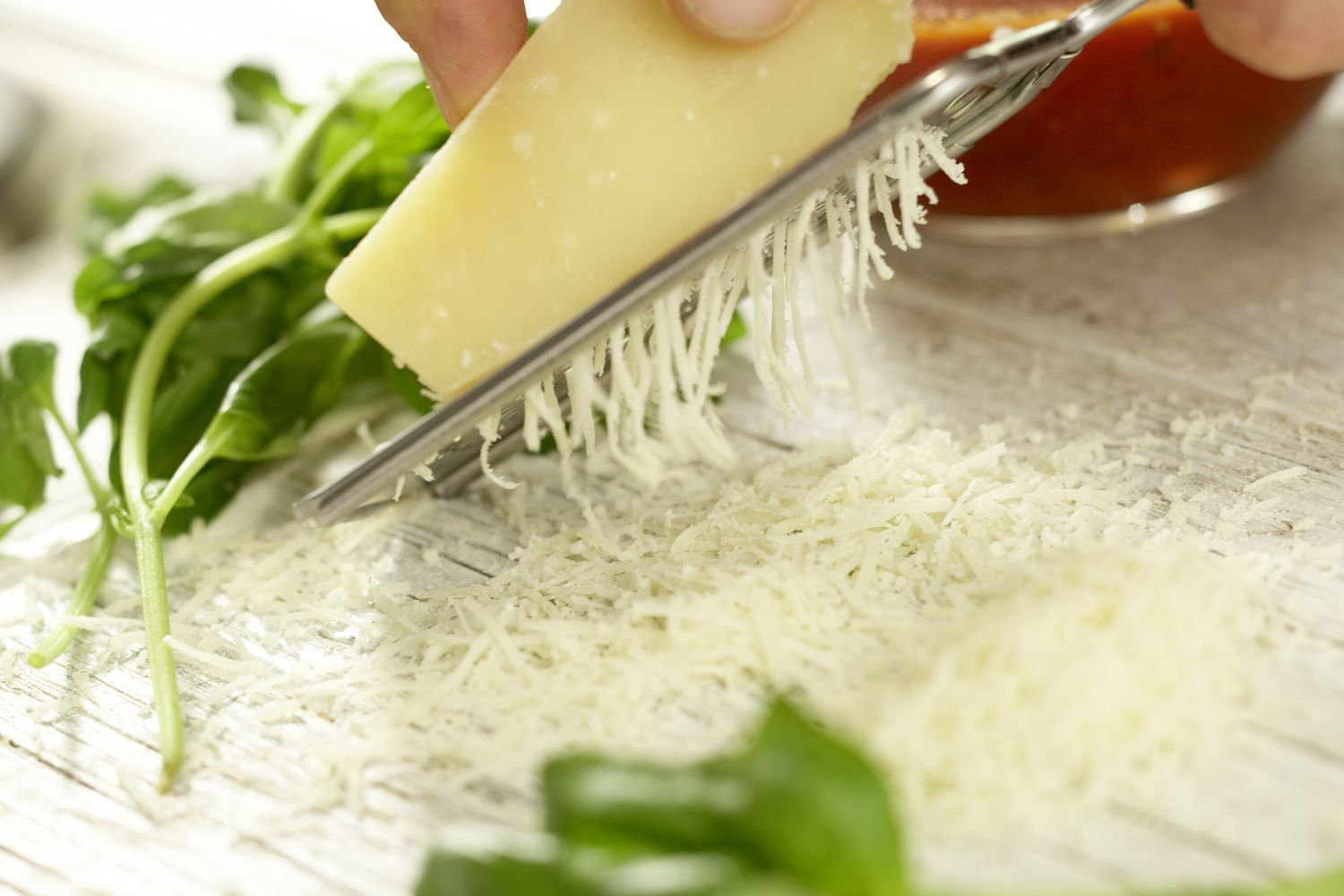 Step: 4/7
Place a thin layer of tomato sauce in a baking dish and add some parmesan cheese.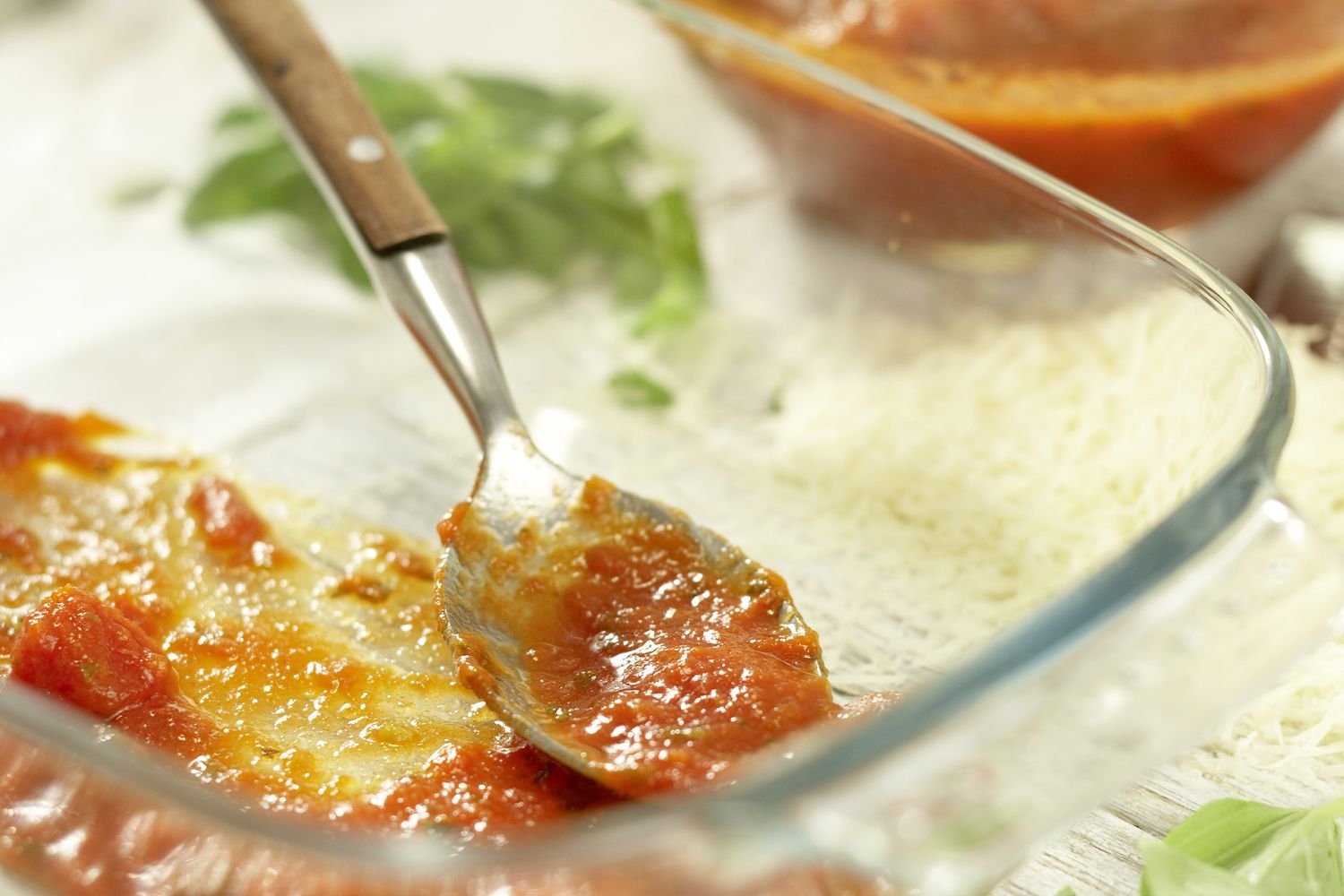 Step: 5/7
Add a layer of aubergines and cover with some basil. Continue to layer the other ingredients until they are all used up.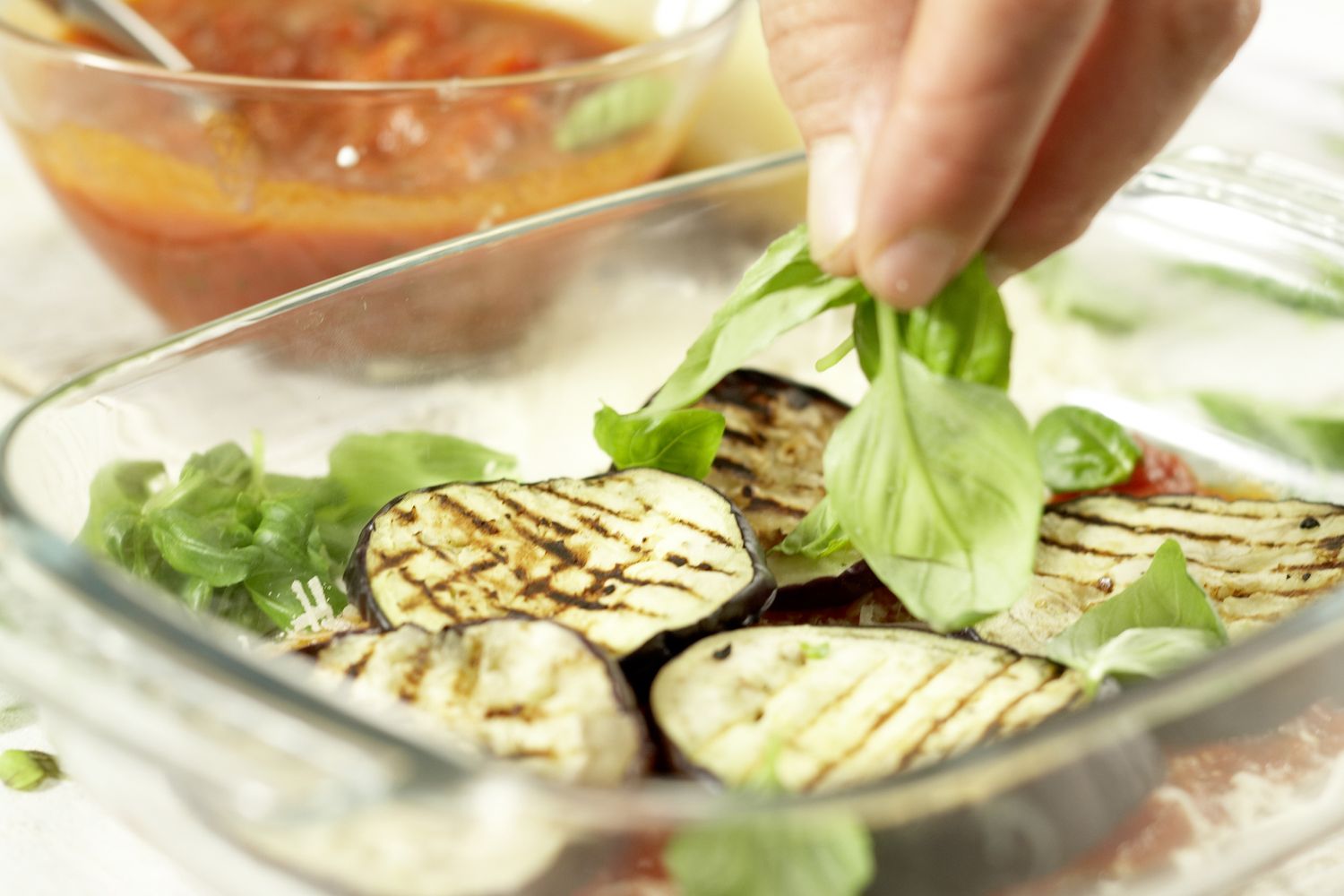 Step: 6/7
Finish with the tomato sauce and a sprinkling of parmesan.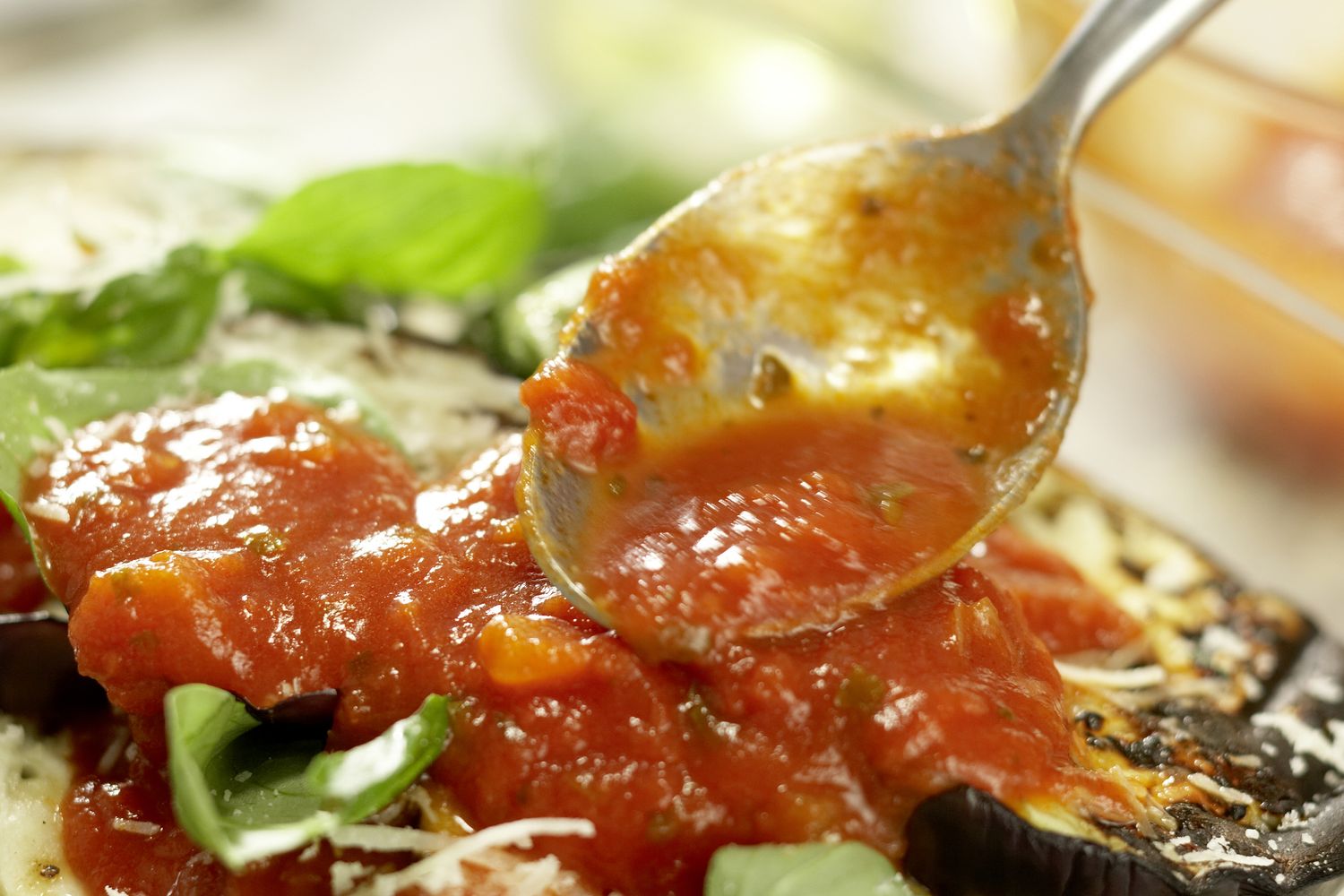 Step: 7/7
Press the water out of the mozzarella, cut into small pieces and scatter over the casserole. Bake in a preheated oven at 180°C (160°C fan, gas 4) for about 30 minutes.