Step: 1/8
Wash the spinach, shake dry and cut into fine strips. Finely grate the Parmesan.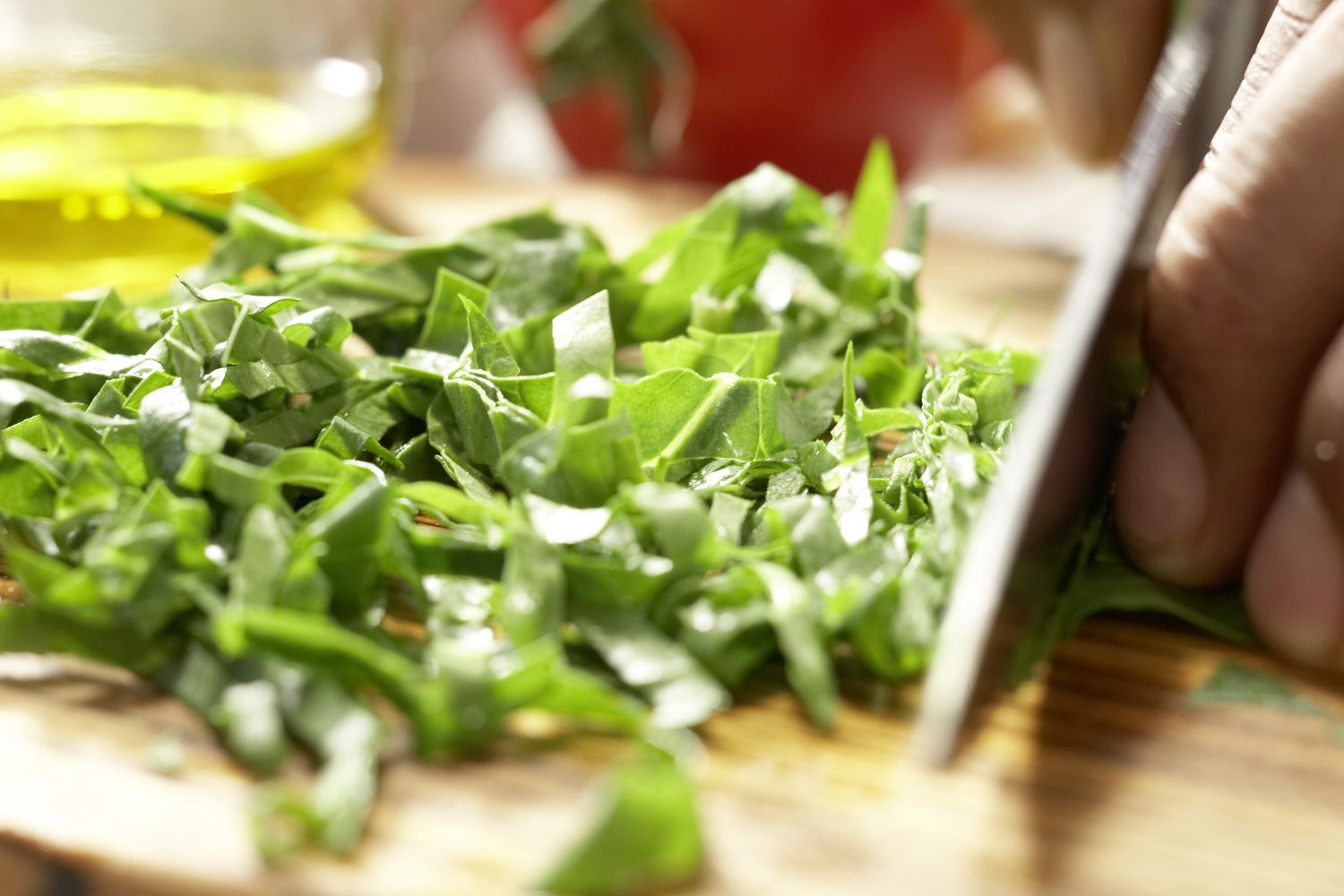 Step: 2/8
Mix the spinach with the ricotta, Parmesan, flour, egg, salt and pepper to a smooth dough. Place the dough in the fridge.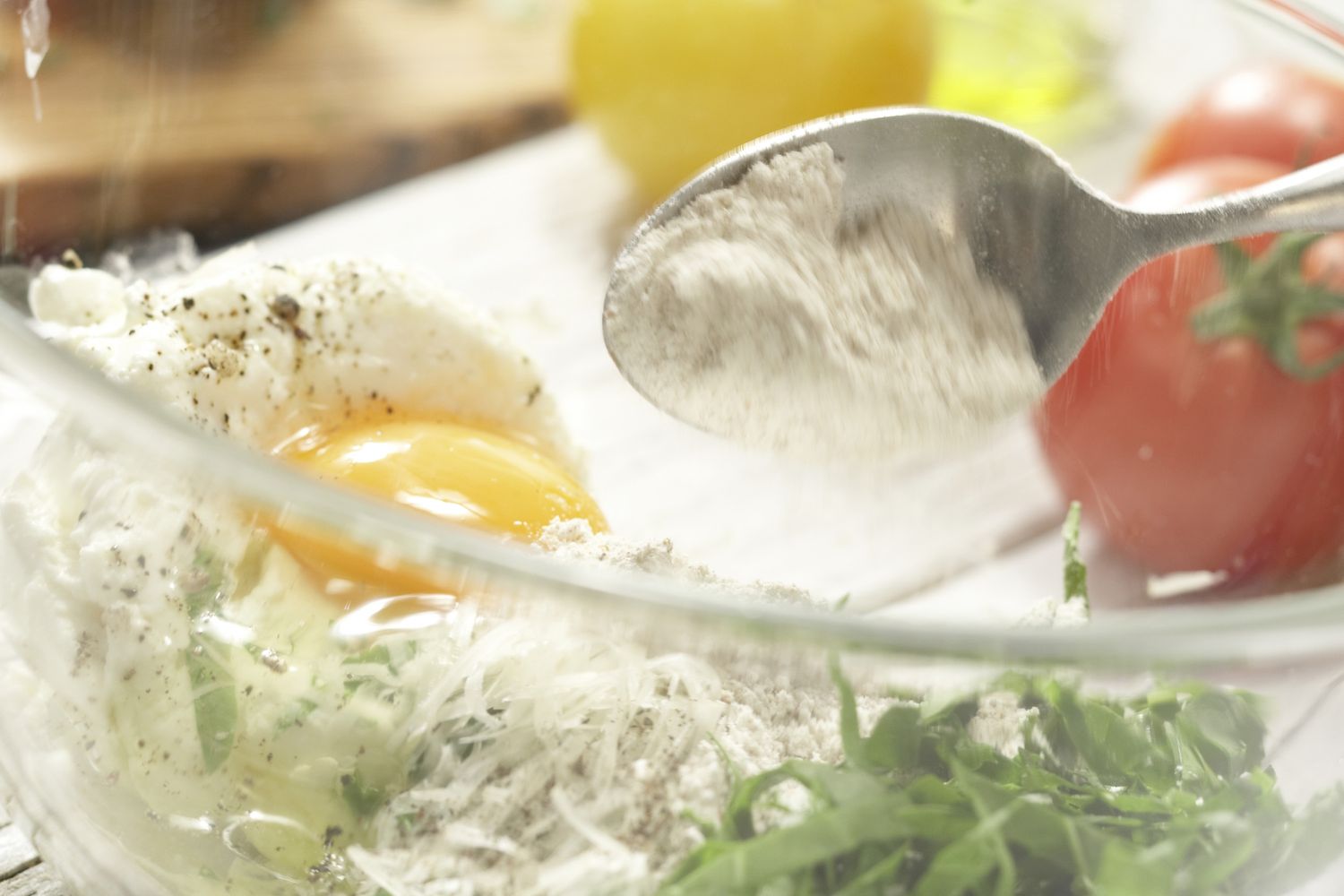 Step: 3/8
Wash the tomatoes and cut into very thin slices.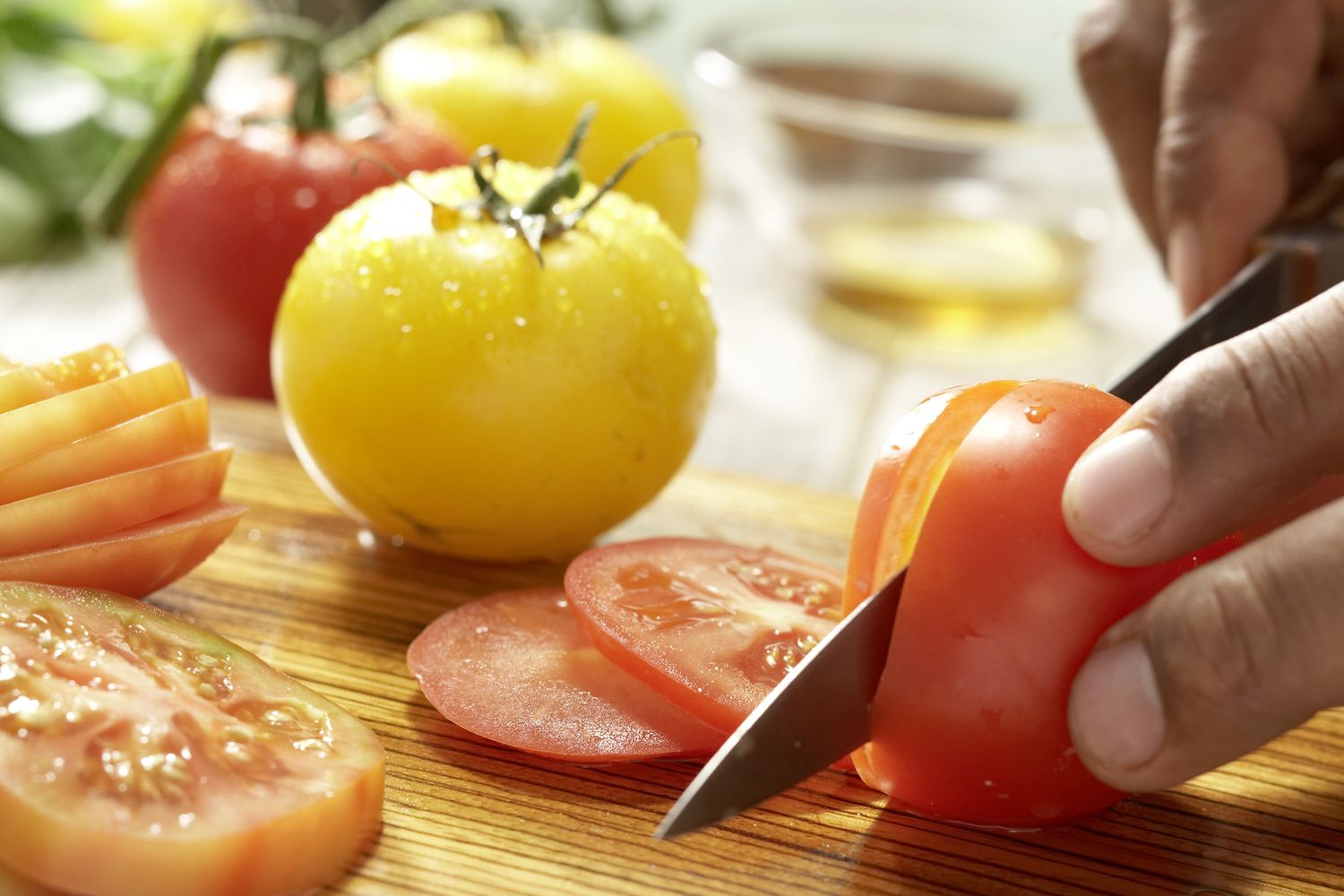 Step: 4/8
Peel the onions and cut into fine rings.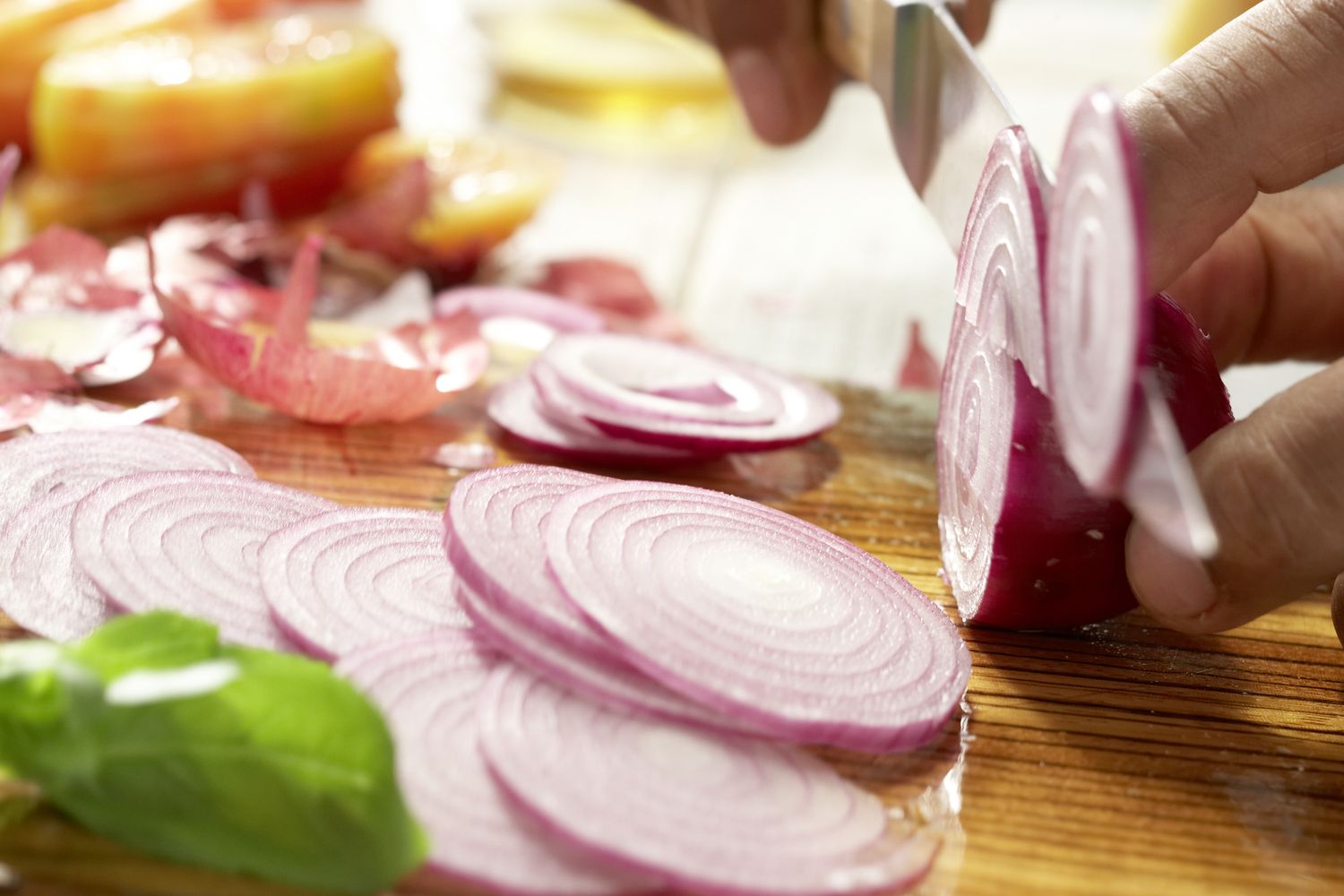 Step: 5/8
Mix 3 tbsp olive oil with the vinegar, honey, salt and pepper. Wash the basil, shake dry and pick off the leaves.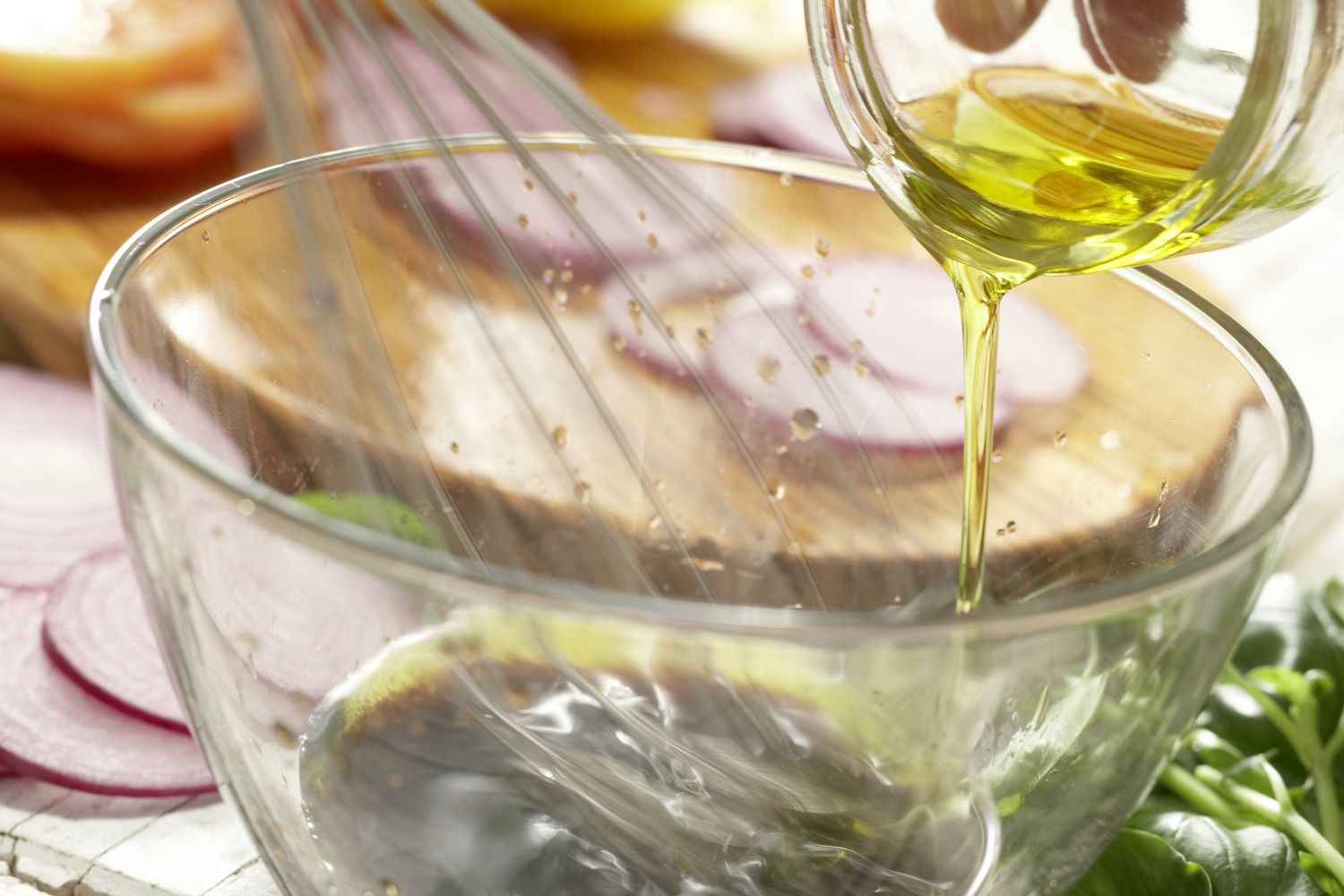 Step: 6/8
Layer the tomato slices, onion rings and basil leaves to form small towers. Season each layer with salt and pepper and drizzle with the prepared dressing. Leave to stand for 15 minutes.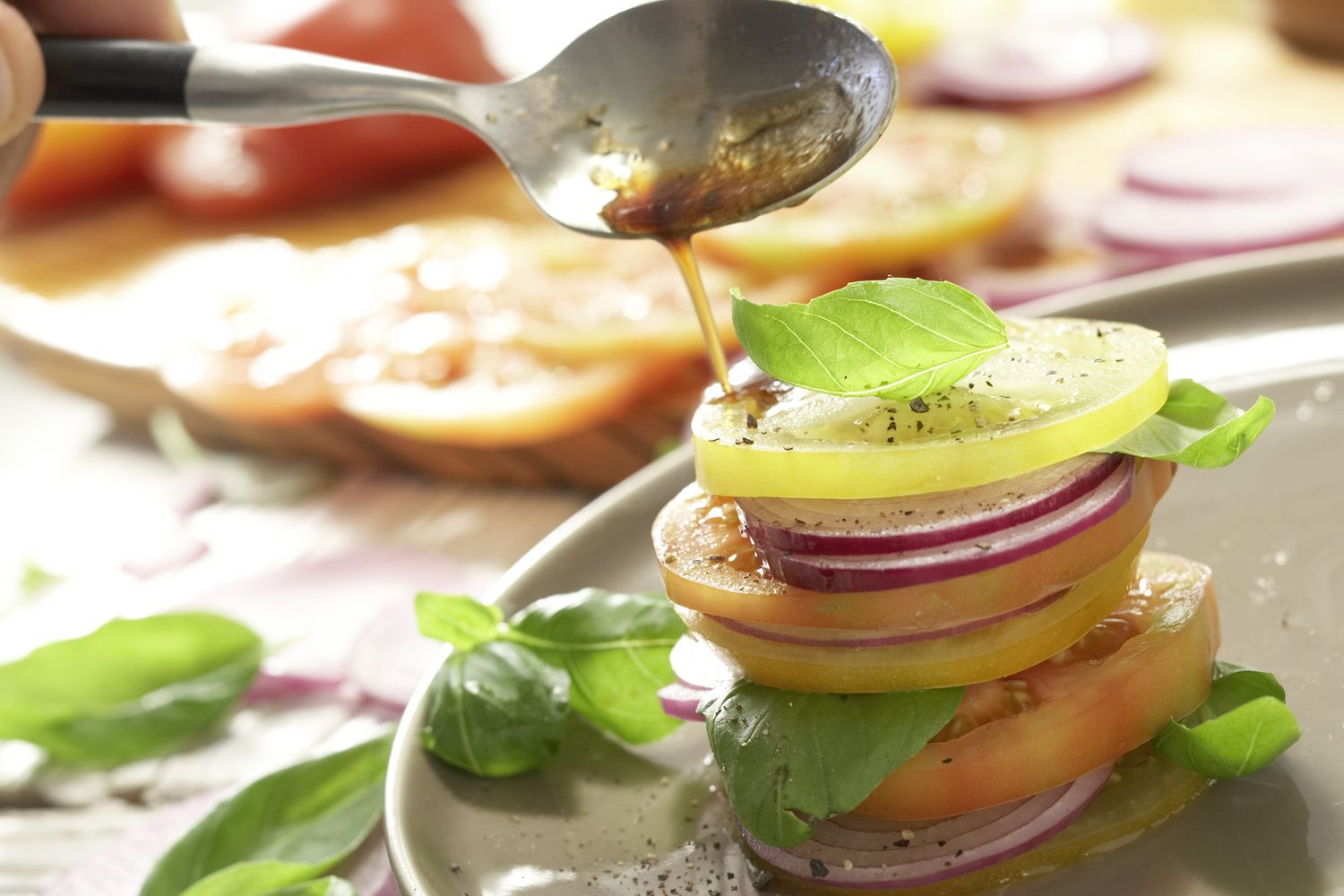 Step: 7/8
Heat the remaining oil in a pan.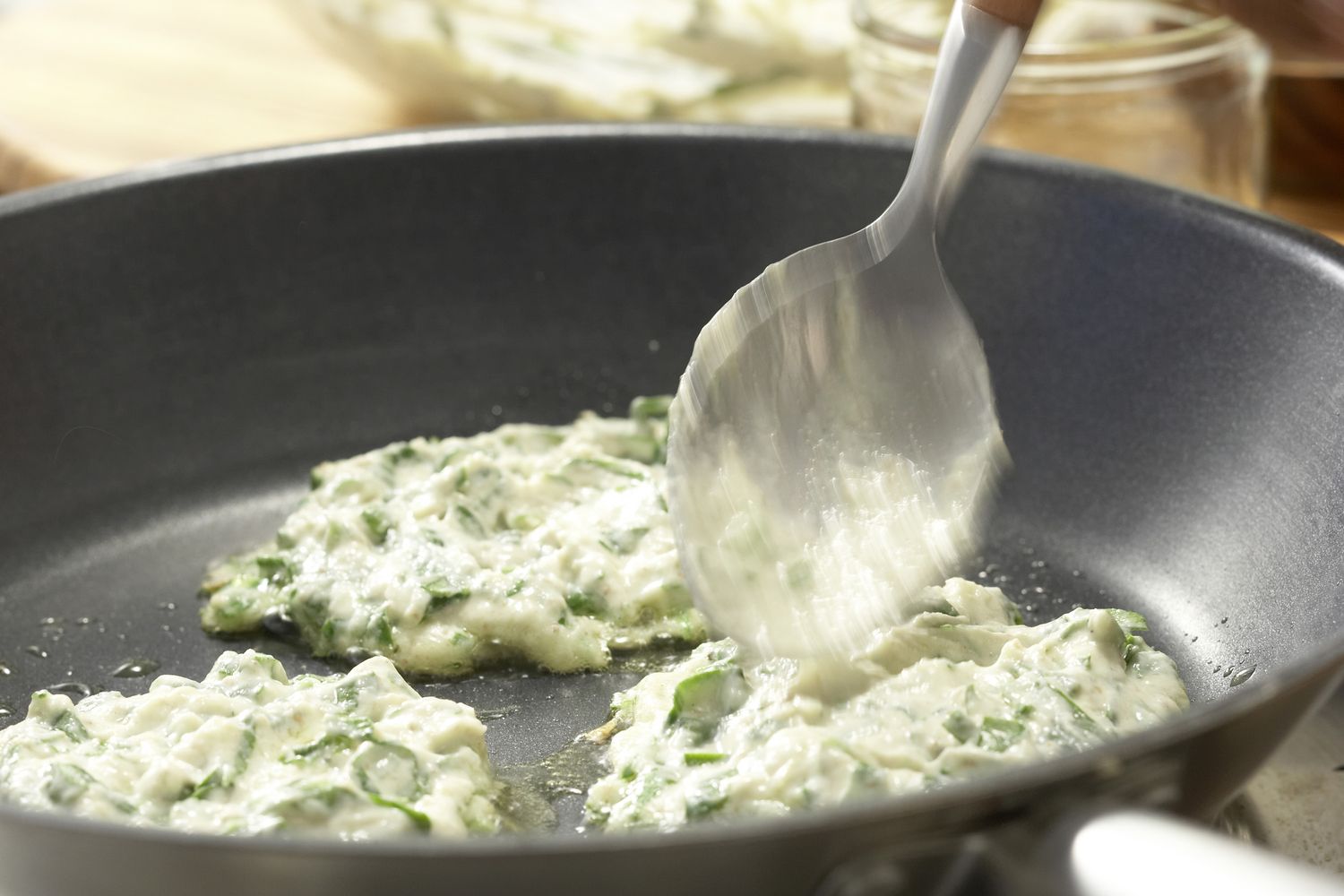 Step: 8/8
Using a wet spoon, cut small pieces from the ricotta dough and flatten slightly. Place the ricotta biscuits in the pan and fry over a medium heat for 2 minutes until golden brown. Turn and fry for a further 1-2 minutes. Sprinkle the ricotta biscuits with pepper and some Parmesan and serve with the tomato-onion towers.