Step: 1/6
Cook the pasta in boiling salted water according to the pack instructions. Drain, rinse under cold water and drain again. Mix with 2 tbsp oil. Wash and slice the tomatoes. Toast the pine nuts in a hot dry pan until golden brown. Allow to cool. Drain the sun-dried tomatoes well and finely chop. Add the Parmesan and pine nuts to the pasta.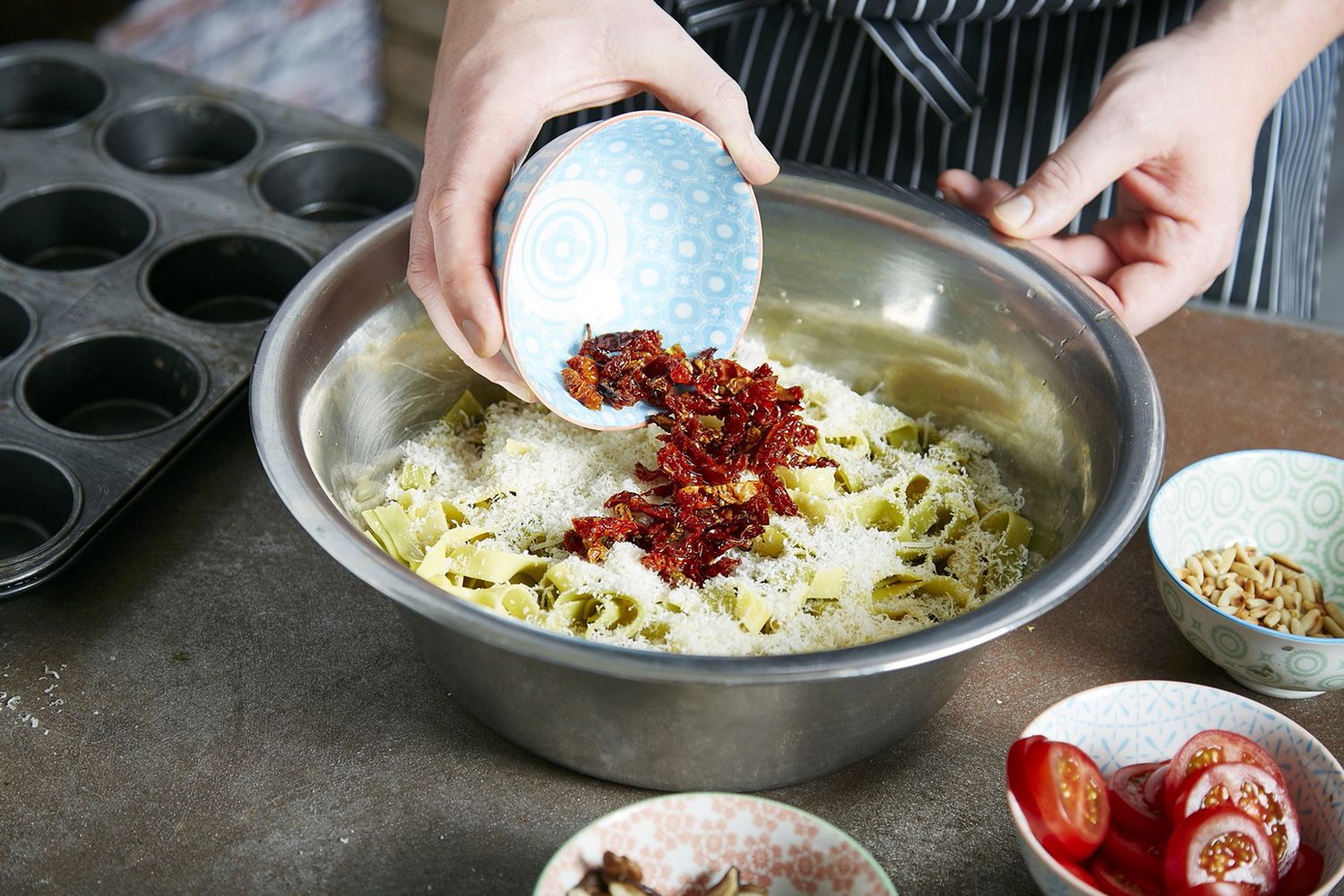 Step: 2/6
Clean and slice the mushrooms. Saute until golden brown in a hot pan with the rest of the oil. Season with salt and pepper and pour into the pasta. Preheat the oven to 180°C (160°C fan, gas 4).
Step: 3/6
Line a muffin tin with baking paper (cut 2 rectangular strips and place in a cross shape in each hole of the tin) and fill with the pasta mixture.
Step: 4/6
Place 2 rectangular pieces on top of each other and press into the gaps.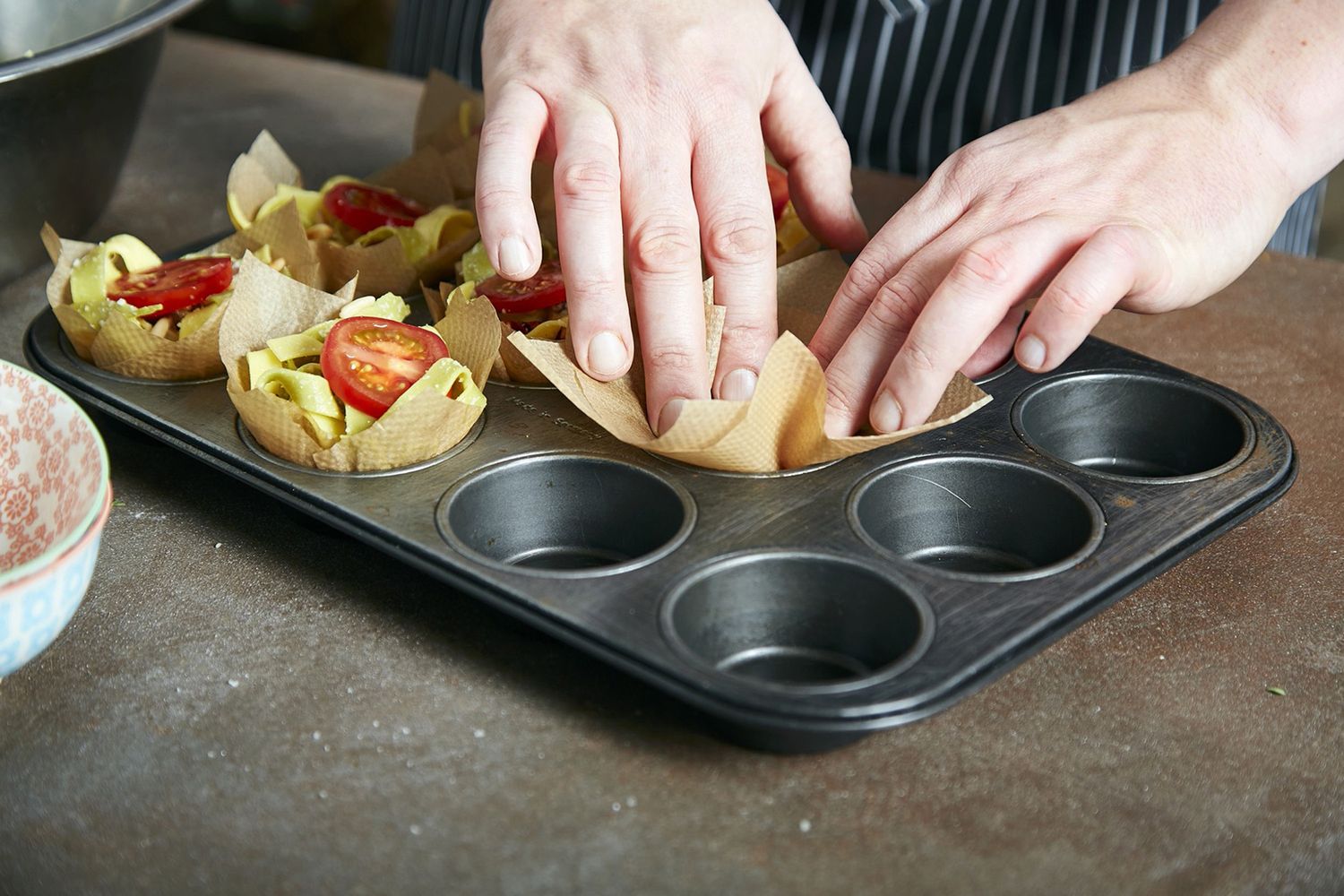 Step: 5/6
Spread out the filling evenly.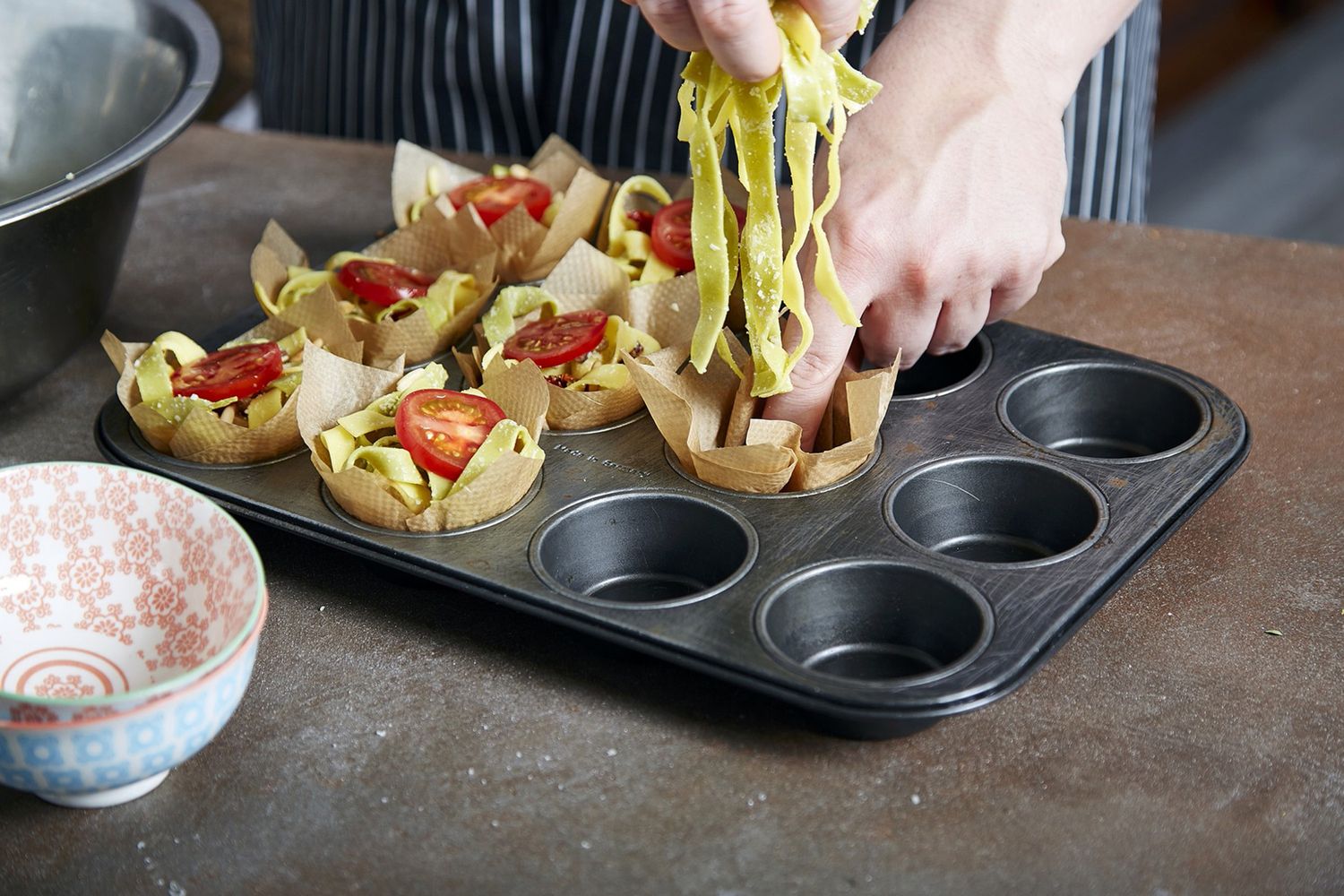 Step: 6/6
Top with the tomato slices and bake in the oven for 15-20 minutes. Remove from the tray and serve garnished with basil.