Step: 1/8
Peel and finely dice the onion and garlic.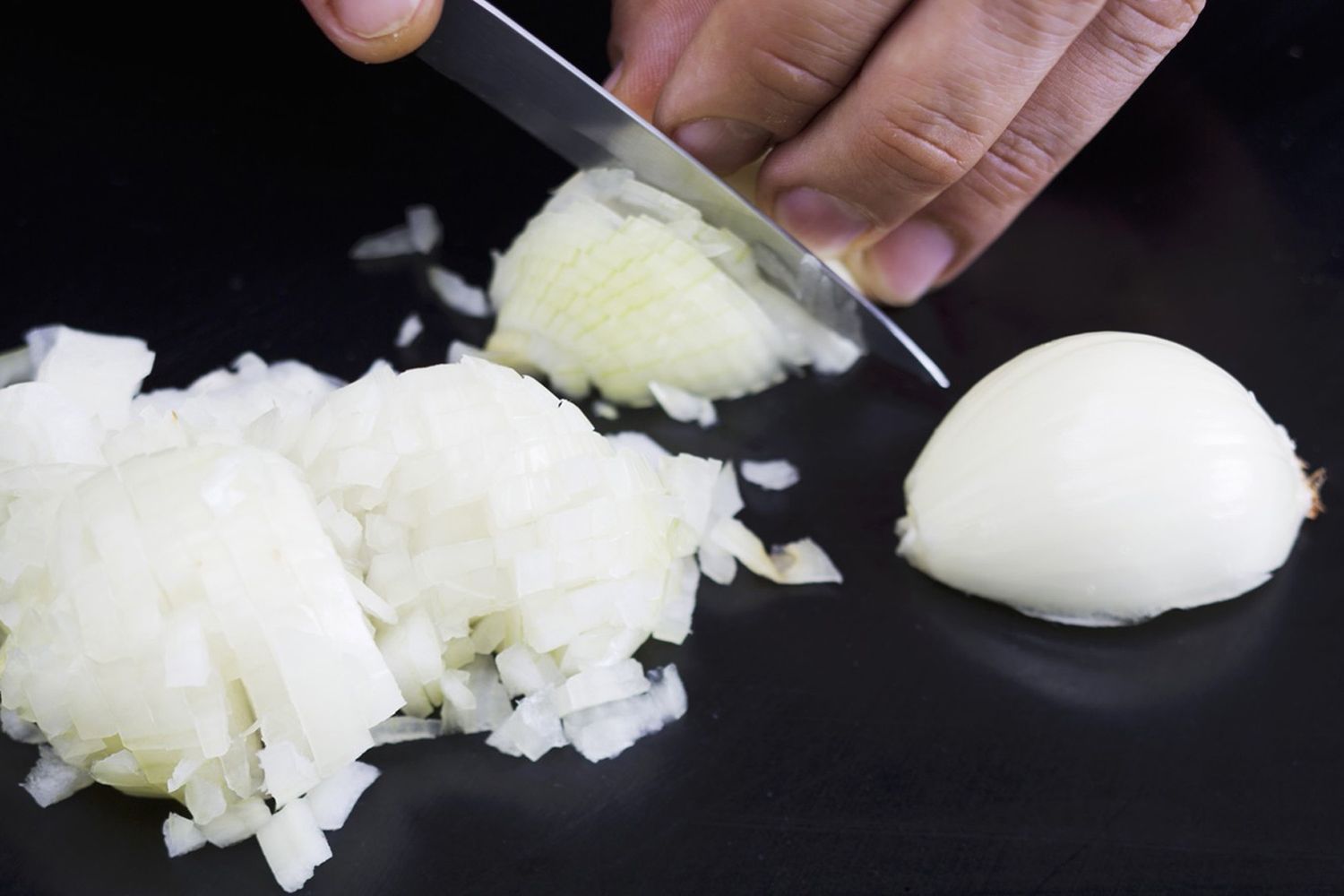 Step: 2/8
In a pan, heat 1 tbsp. of oil and sauté the onion and garlic until softened. Remove from the heat and cool slightly.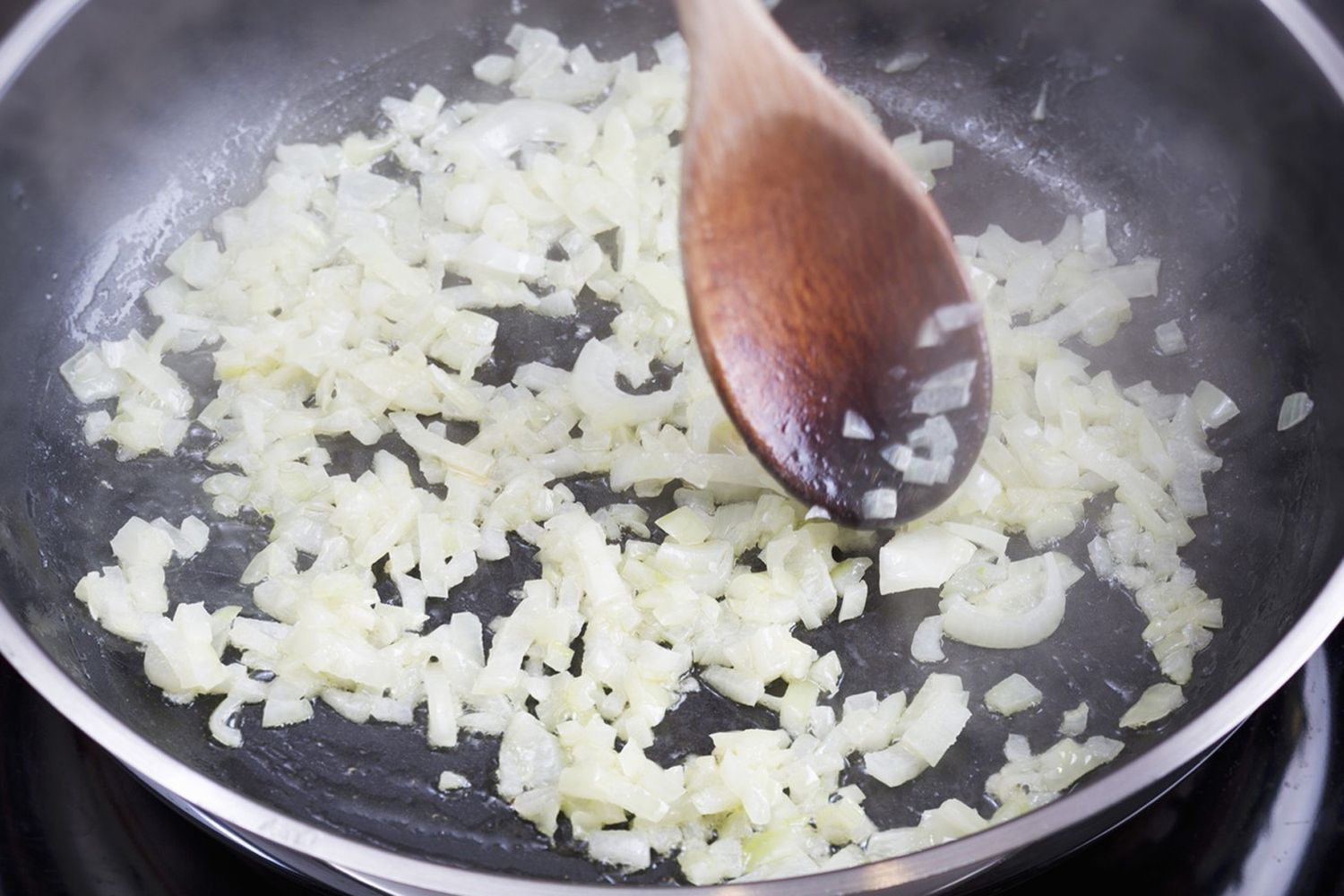 Step: 3/8
Rinse the herbs, shake dry, peel off the leaves and finely chop.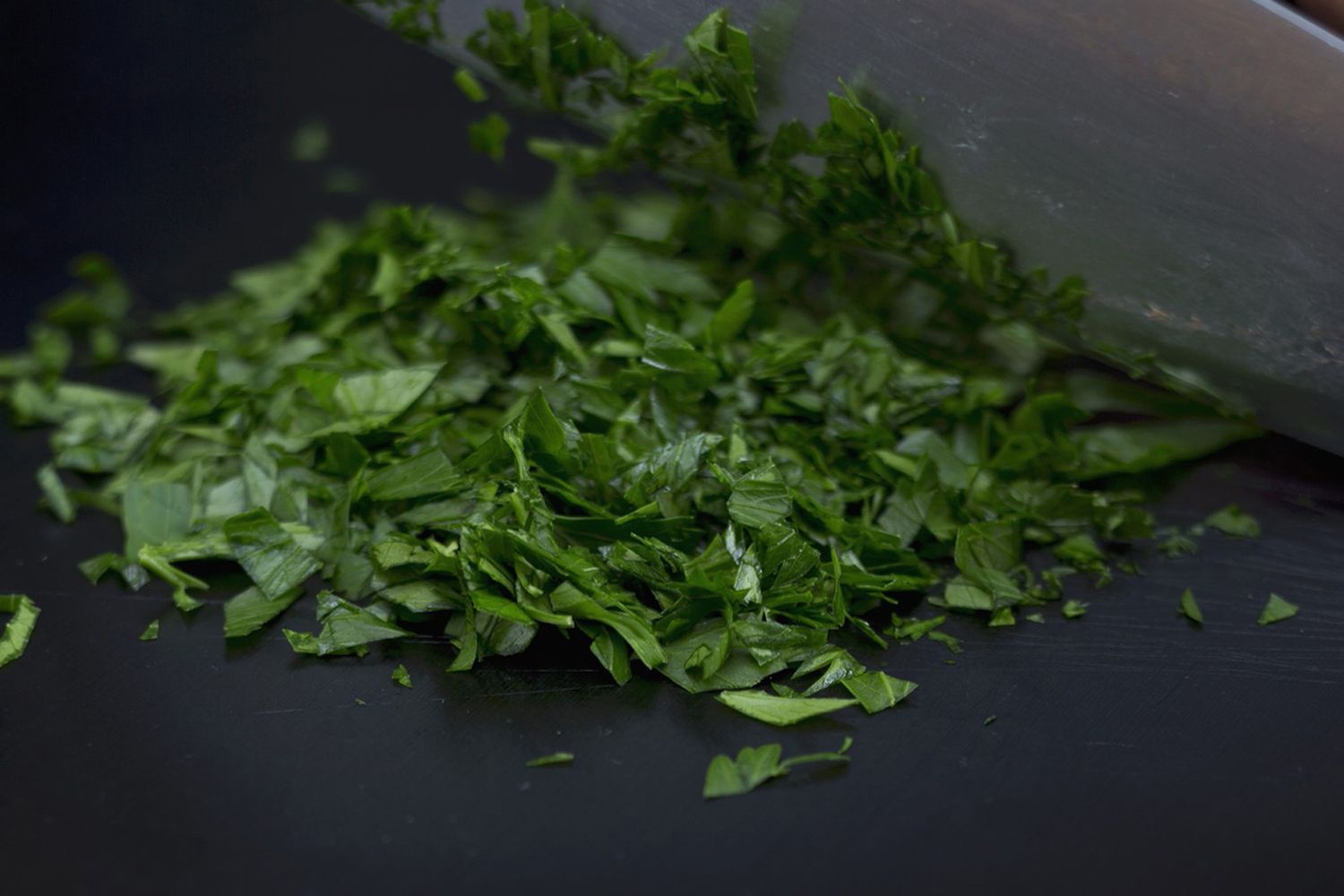 Step: 4/8
Put the minced meat in a bowl and add the yolks, breadcrumbs, parsley and onion mixture.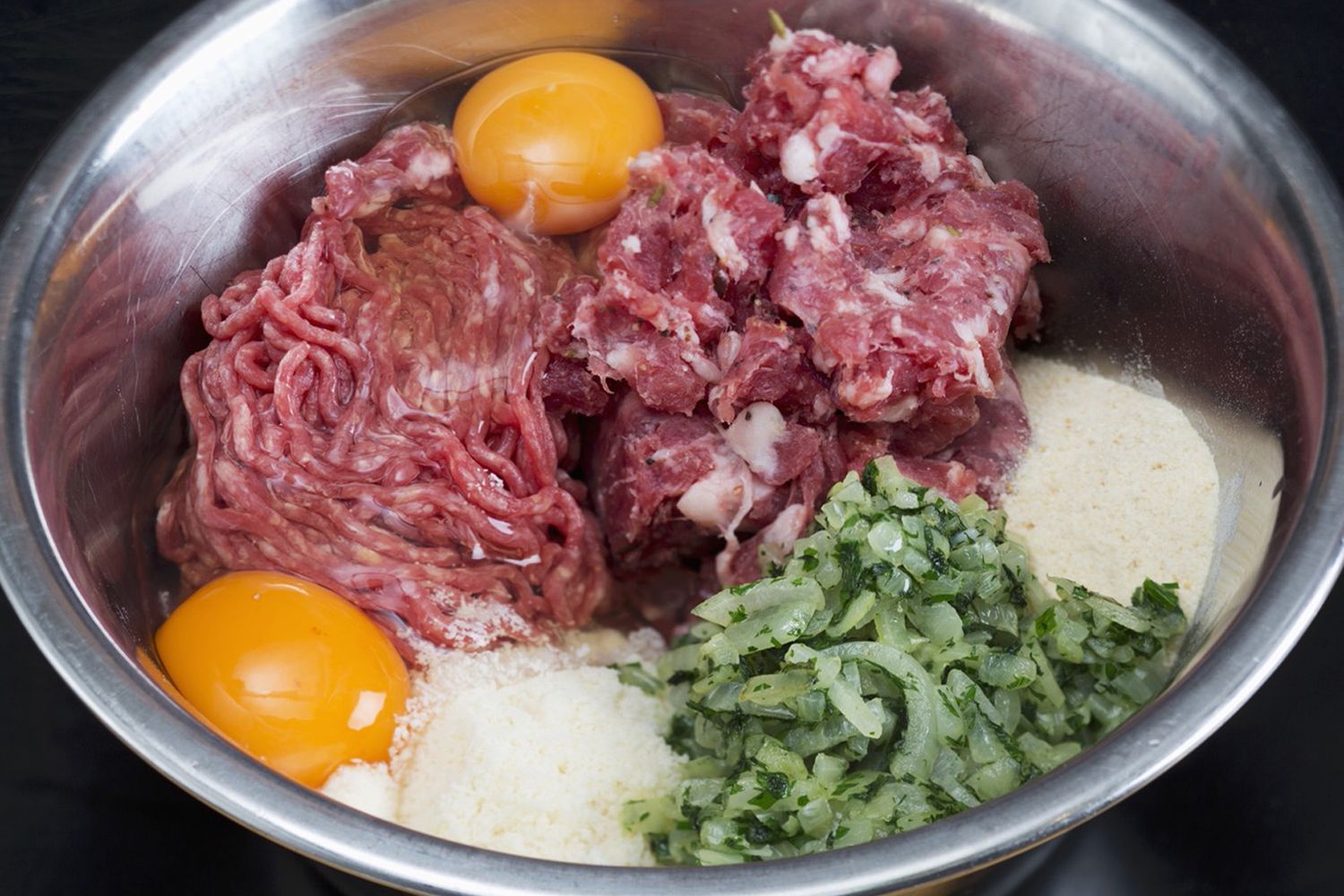 Step: 5/8
Season with grated lemon zest, salt, pepper and chilli powder and mix well. If necessary, add a little milk or breadcrumbs to reach the desired consistency.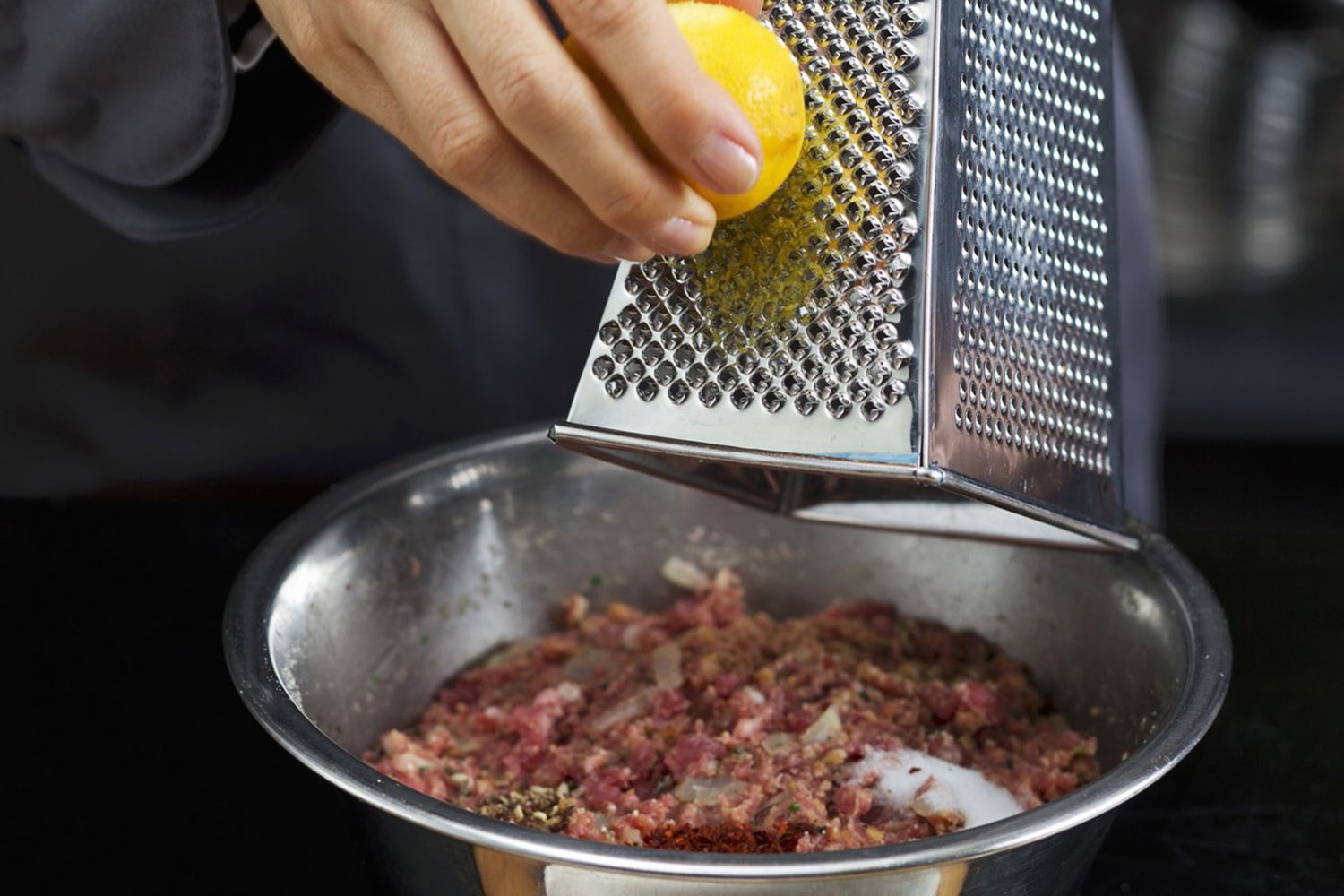 Step: 6/8
Shape the mixture into walnut-sized balls.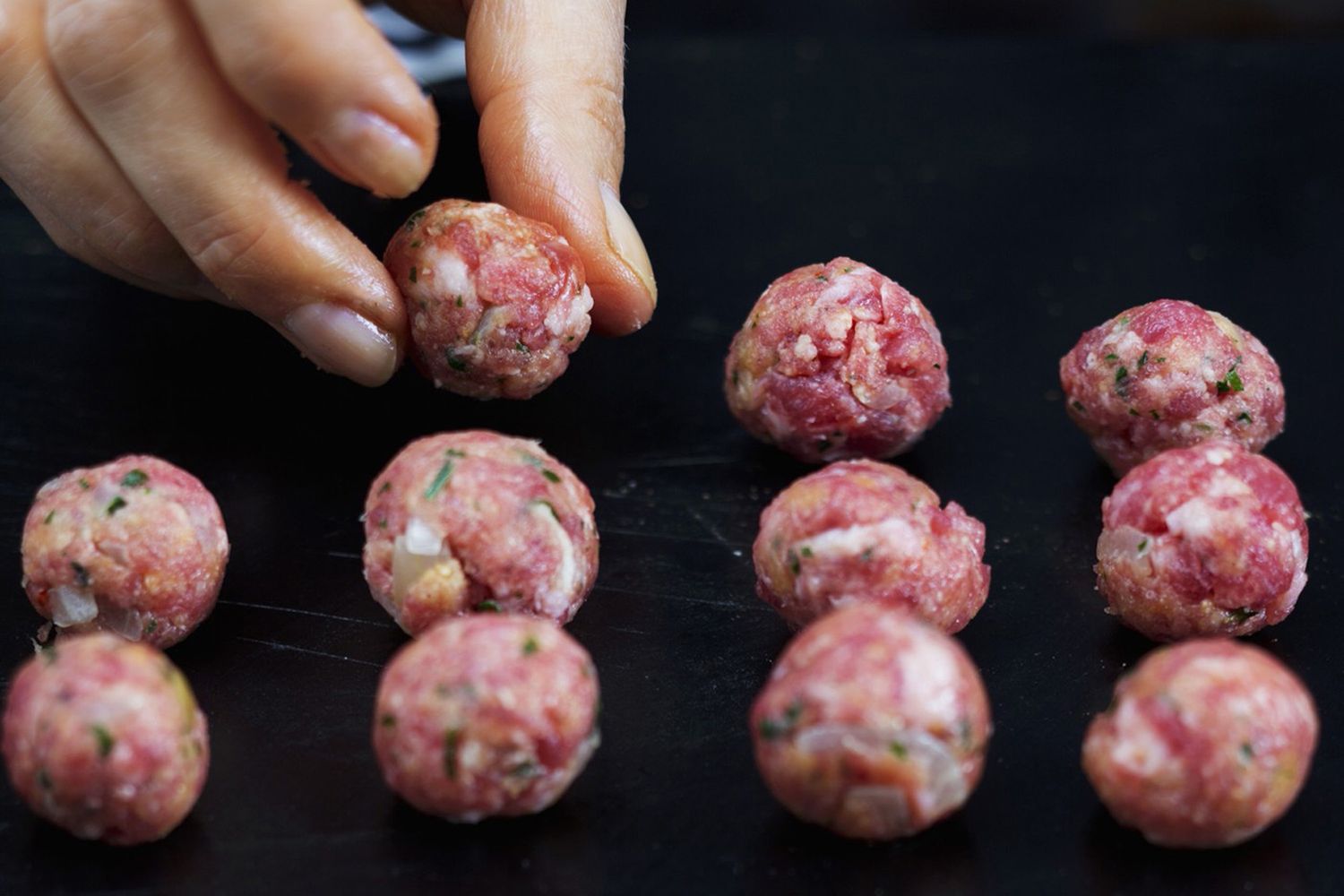 Step: 7/8
In a large pan, heat the remaining oil and lightly brown the meatballs.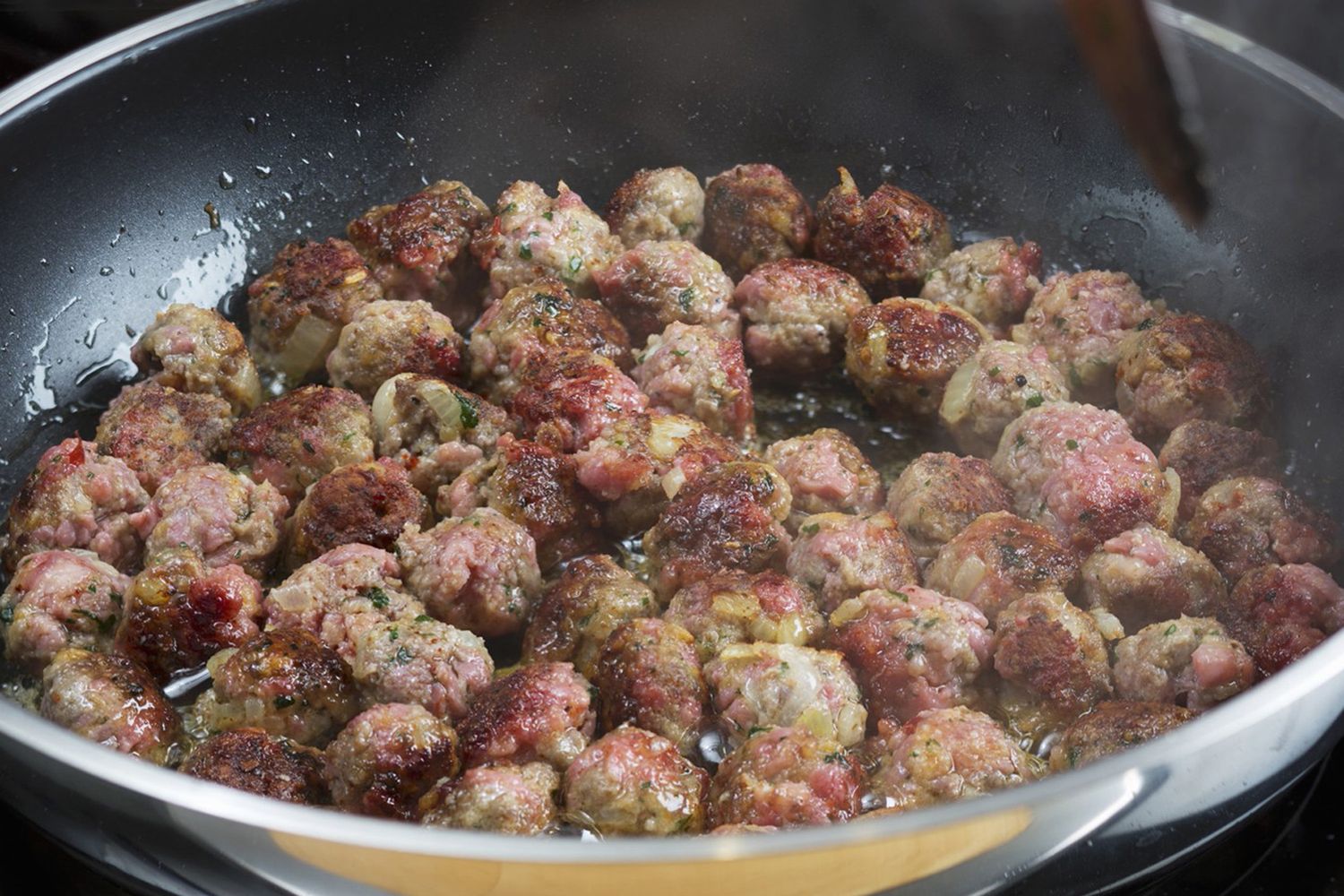 Step: 8/8
Add the peeled tomatoes, salt, pepper and season with paprika. Simmer for 10 minutes. If necessary, add some stock. Wash the basil leaves, pat dry, chop half of them and add to the sauce. Season with salt and pepper. Meanwhile cook the spaghetti according to the pack instructions. Drain. Tip the spaghetti into a large bowl and top with the tomato sauce and meatballs. Sprinkle with basil leaves and some Parmesan. Serve the remaining Parmesan separately.