Step: 1/5
Drain the tomatoes in a small sieve set over a bowl to collect the oil.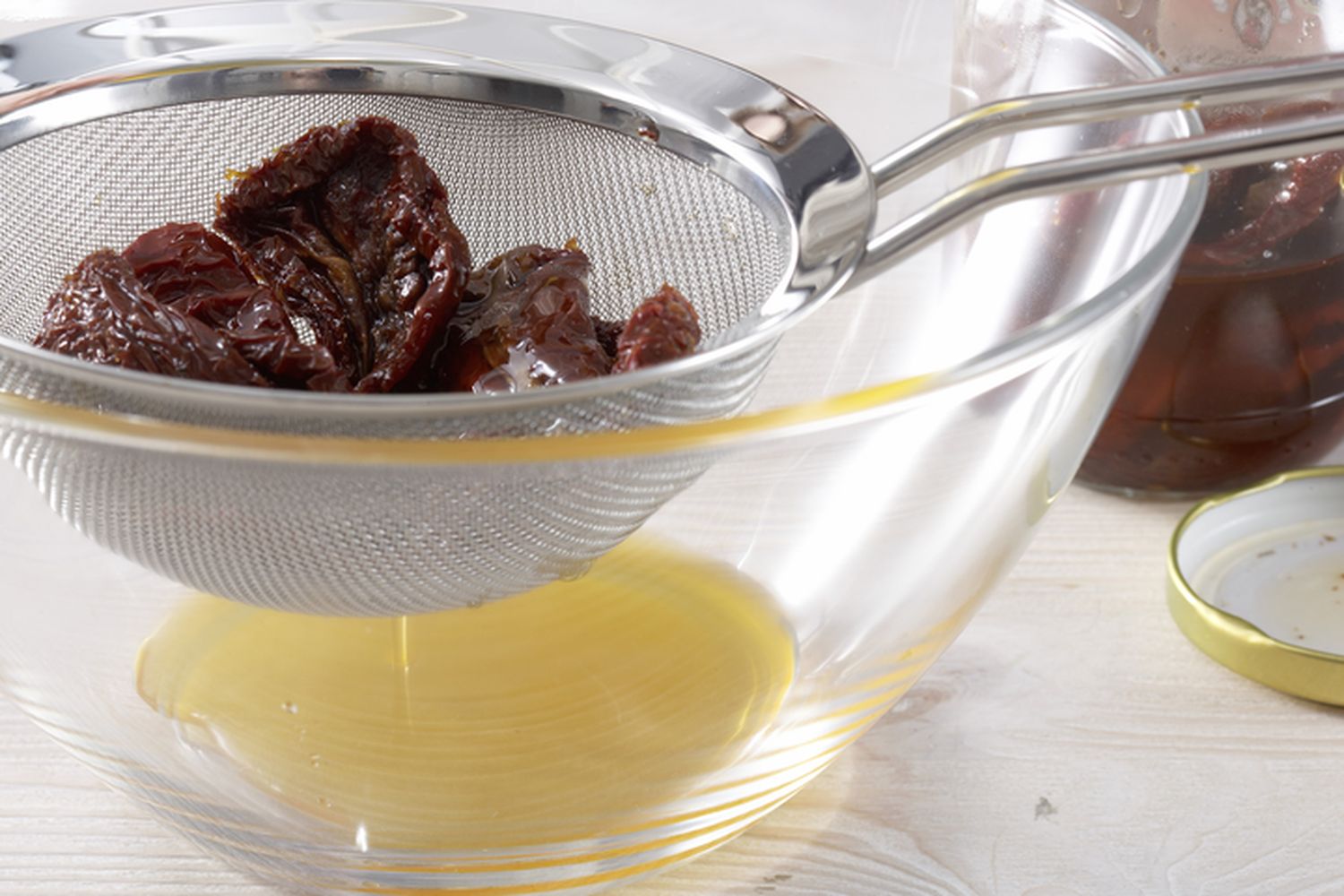 Step: 2/5
Slice the drained tomatoes into strips or chop roughly.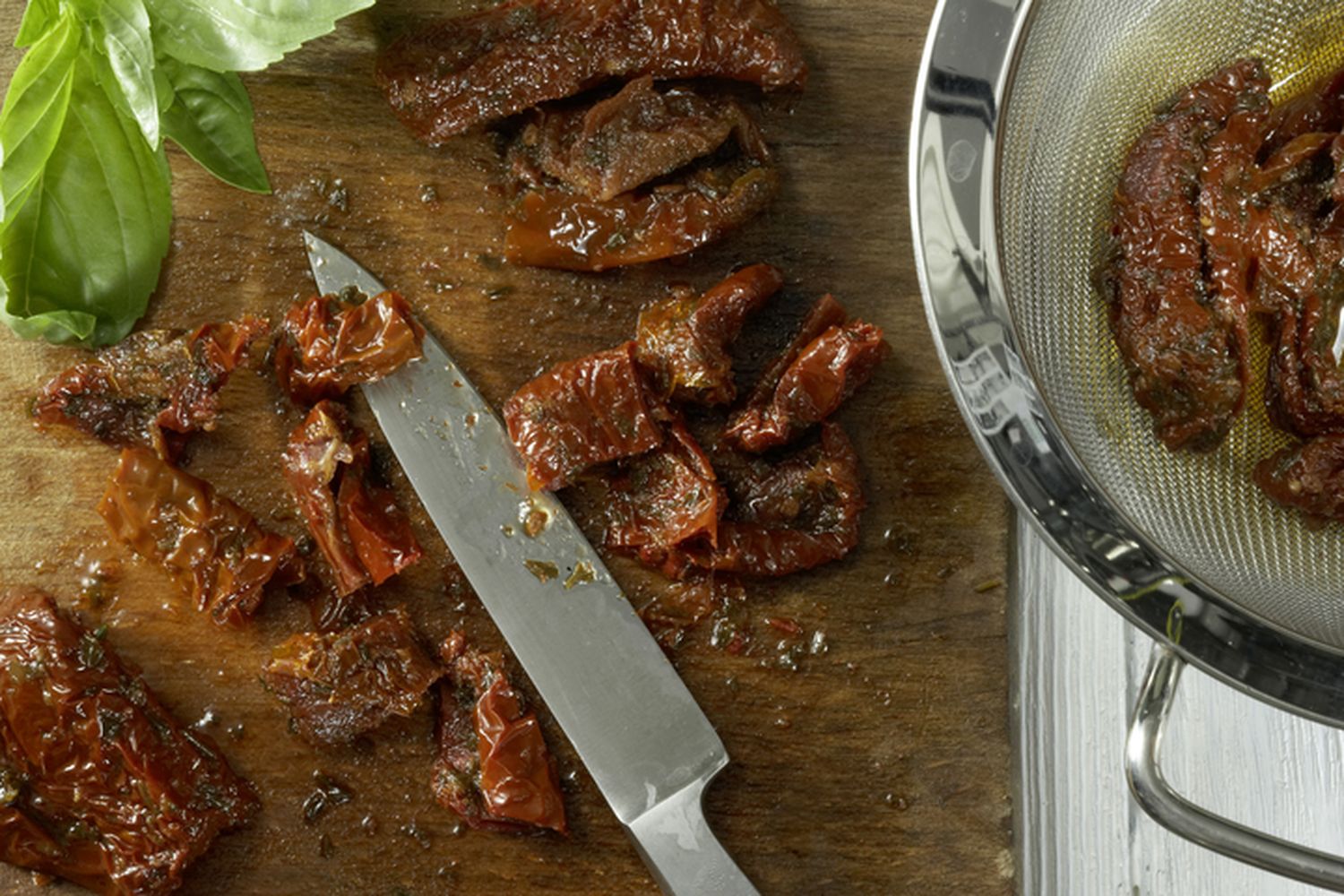 Step: 3/5
Wash the basil, shake dry, pull the leaves from the stems and tear them roughly. Peel the garlic and chop finely. Crumble the goat's cheese with your fingers.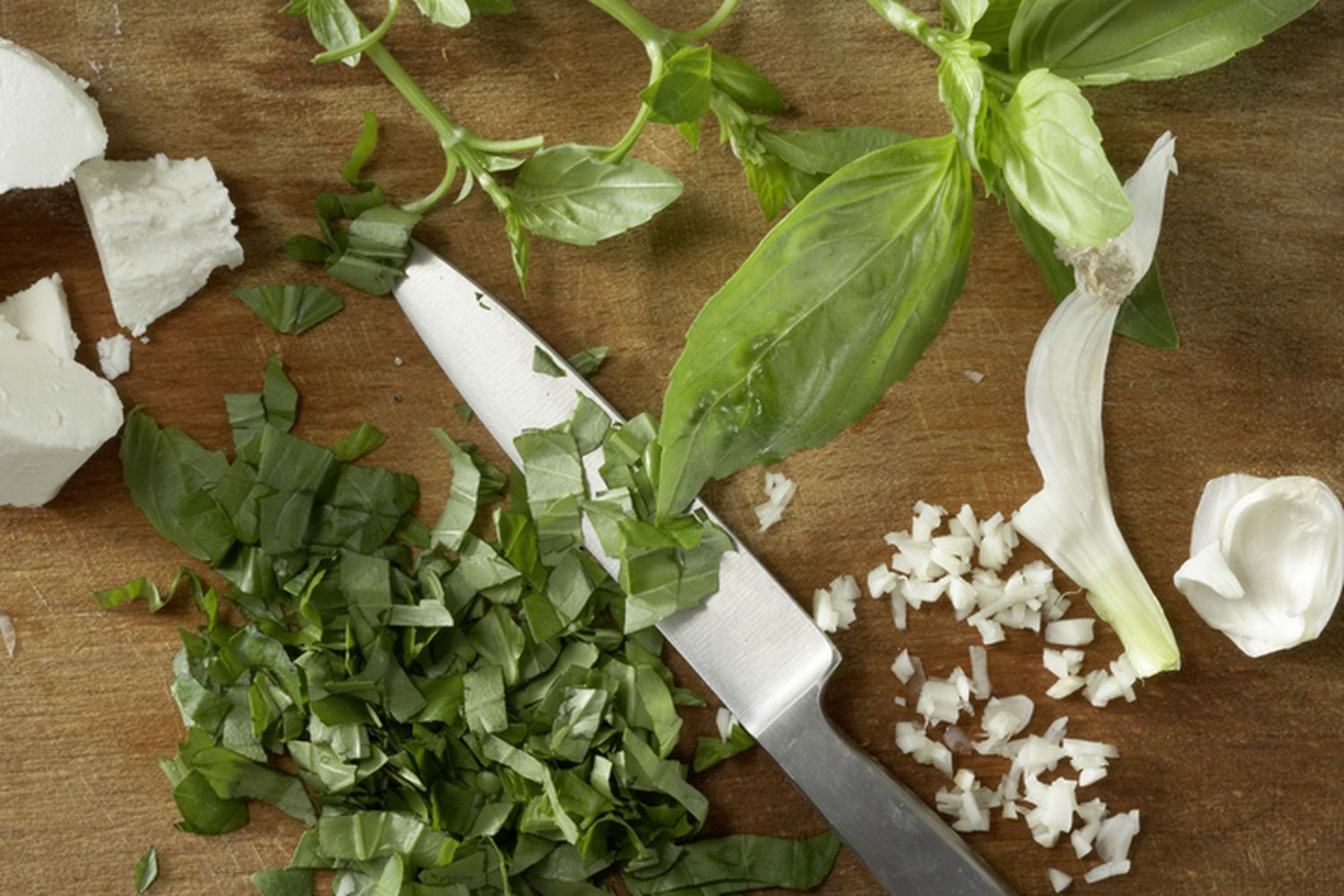 Step: 4/5
Cook the pasta in plenty of boiling salted water according to the pack instructions.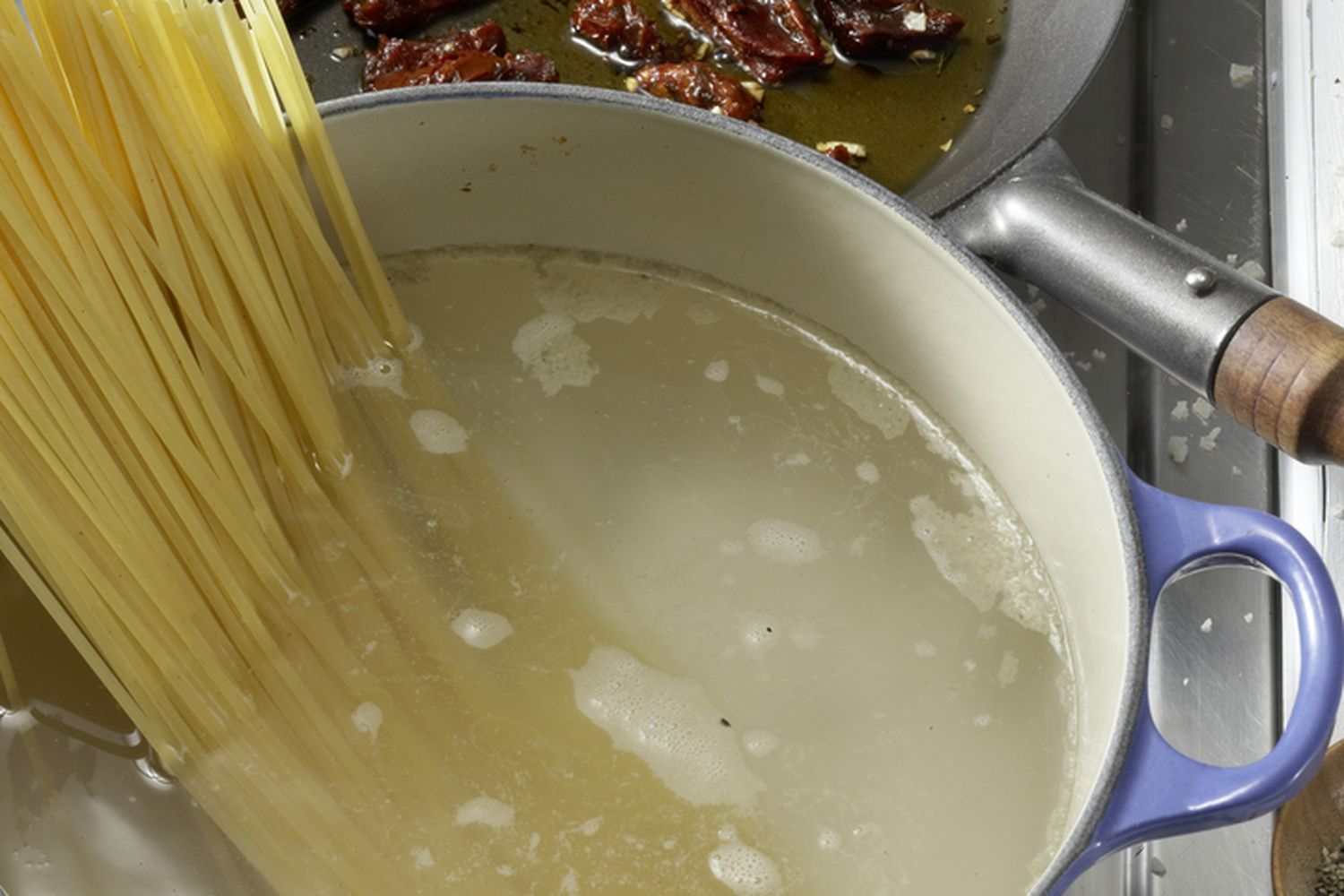 Step: 5/5
In a large pan, heat 2 tsp of the tomato oil over a low heat. Lightly fry the tomatoes and garlic, then add the goat's cheese and basil. Drain the pasta and add to the pan. Stir well to combine, season with black pepper and serve.