The desire to have a custom-designed environment with products that fit your own individual lifestyle is now a major trend. "Design your fridge" now grants customers the unique opportunity of designing a fridge in accordance with their own tastes and preferences using the Liebherr online configurator.
It is one of the megatrends of time: individually designed products are simply part of a personal life style. "Design your fridge – MyStyle" grants Liebherr customers the unique opportunity of creating a fridge according to their own requirements. A corresponding online configurator was shown at the IFA 2017 in Berlin.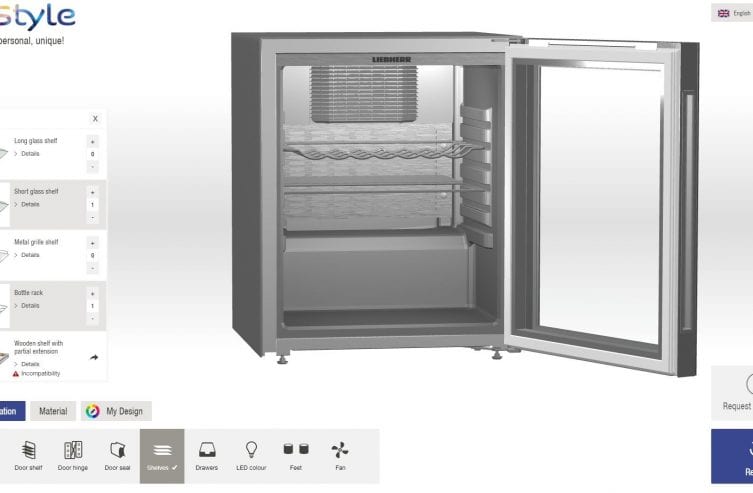 Whether as part of one's hobby, as a gift or as a design highlight in the living area – "Design your fridge – MyStyle" will shortly implement what is already possible in many areas: being able to configure a fridge according to your own requirements. An easy to use online configurator provides customers with all the options to select, for example, housing colours and materials or even the features of the interior. In addition, they can also choose from a wide range of images and designs or use their own photos in designing their ideal fridge. This means that now there are no limits to your own creativity and imagination when coming up with a design! The prices for all available features and designs are included in the configuration program – so an eye can always be kept on the costs.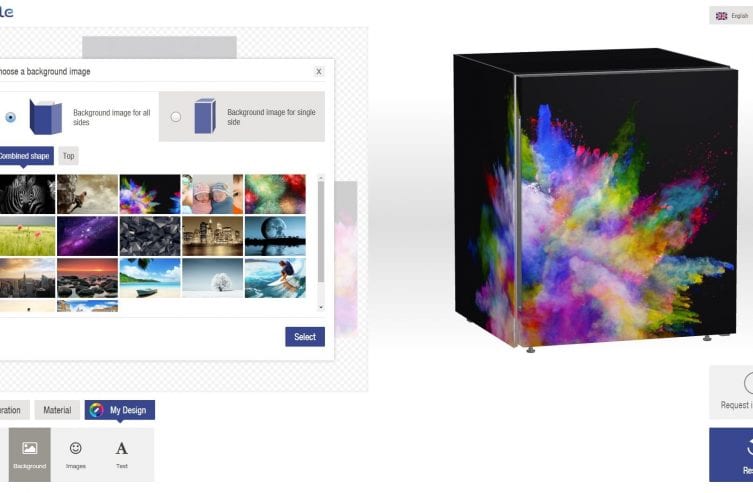 Configurator: 3D mapping displays a wide range of options
In order to present the topic at the IFA, the various options for designing your own fridge was presented on cube elements by means of entertaining video sequences and light effects. Which doors are available? What features should the interior have? How is a customer's favourite photo transferred onto the fridge?
Mapping impressively illustrates these and answers other questions too. The impressive 3D mapping took place every half hour. Please watch this 3D impressive 3D mapping in the video shown above.
If you liked this post, subscribe to our newsletter or share it on Facebook or other social media on the list below. If you have any questions, please write to us. Use the comment function below this post or discuss your views with us on Facebook.