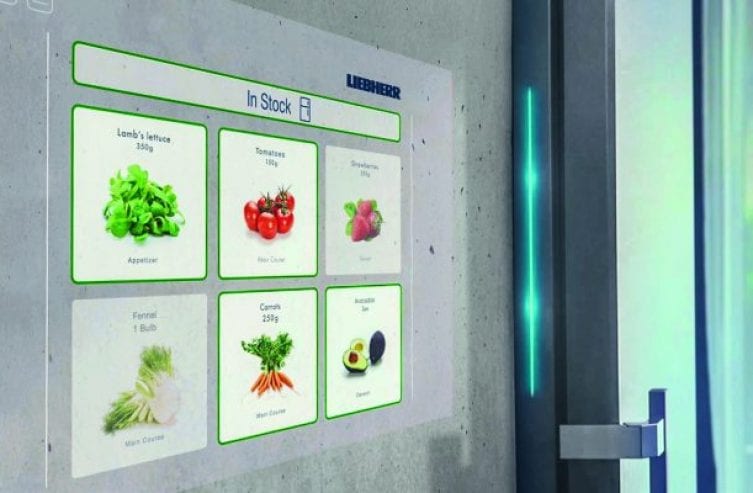 Yes, this really is a serious question – you'll see what we mean once you've read all about Liebherr's latest refrigeration prodigy, which we showcased at our stand at IFA 2016 in Berlin.
Picture this scenario: It's IFA 2016 and, in a glass booth centre-stage on the Liebherr stand, two e-Business experts from the Domestic Appliances division – Andreas Giesa and Philip Wagner – are addressing a question to a refrigerator as they stand in front of a speaker with an integrated microphone and Mia (My intelligent assistant) voice recognition. "Mia, what do we have in the refrigerator?" Mia accurately replies: "Your refrigerator contains soy sauce, milk, an onion and a yogurt".

How on earth does Mia know this?
The answer becomes obvious once you open the refrigerator door and discover the two cameras positioned inside. The cameras photograph the interior and send the images to the cloud where Microsoft's algorithm-based object recognition technology records, analyses and identifies the photographed items. In addition to the voice control, information is also available on a tablet on request. Andreas Giesa now asks the artificial voice of Mia how long onions can be stored in the BioFresh compartment. "You can keep onions in the BioFresh compartment for 28 days," Mia correctly answers. Mia-from-the-speaker even rightly answers a question about the calorie content of beer. After this, Philip Wagner remembers that he needs fresh broccoli for his evening meal. Again, Mia is quick to help and informs him that there is currently no broccoli in the refrigerator.

SmartDeviceBox: automatically creates shopping lists
Wagner gives a voice command: "Mia, put two broccolis on the shopping list". The sea bream instantly appear in the shopping list app on the Wagner's smartphone. So, you can begin to see that the idea of talking to your fridge isn't as crazy as it first seems – far from it, in fact. With this fascinating demonstration from its e-Business experts, Liebherr is showing us where the journey, and hence the development of refrigerators and freezers, is heading.
The following video showcases our Vision of a Smart Home
A talking fridge is no longer science fiction
There is one thing very important to both Giesa and Wagner: the scenario they portrayed at IFA 2016 is not just science fiction any more, the reality is actually starting to be implemented. The series production of those refrigerators is likely to be started in coming months, rather than years away. First these products are going to be available in Germany, and will be available globally phase-wise.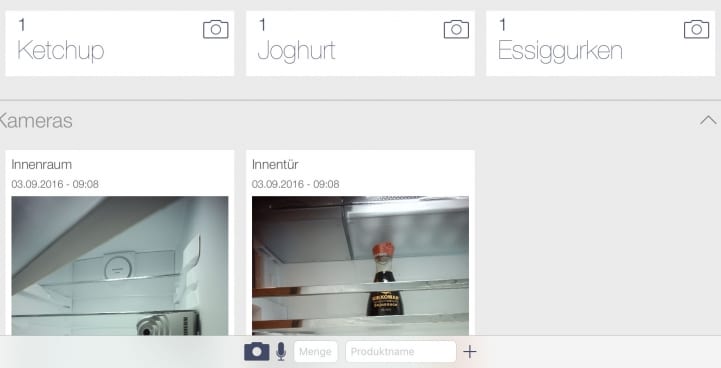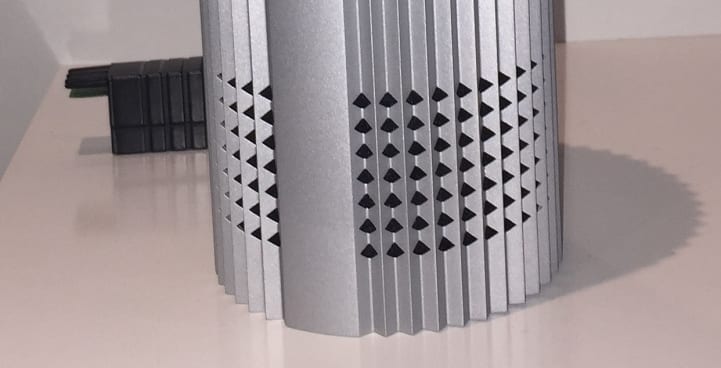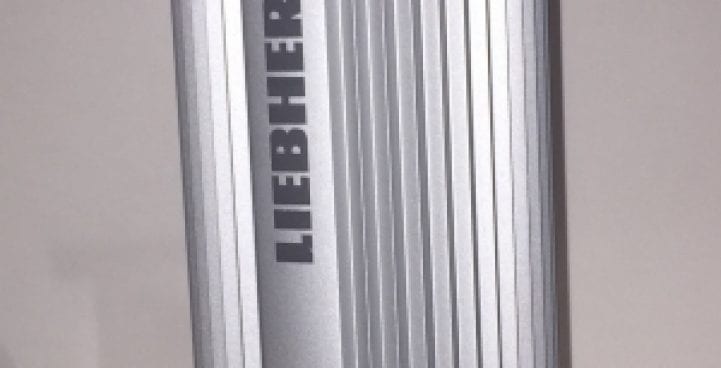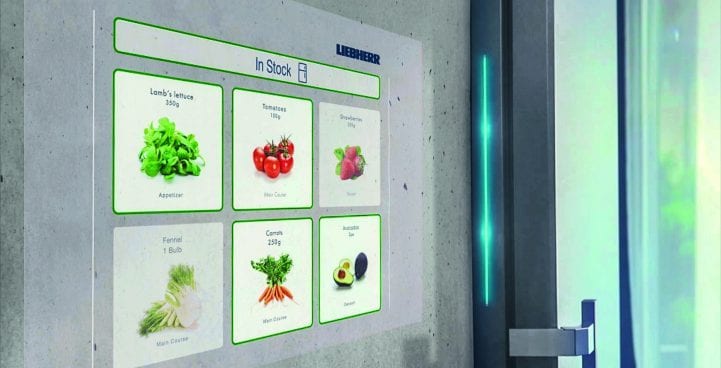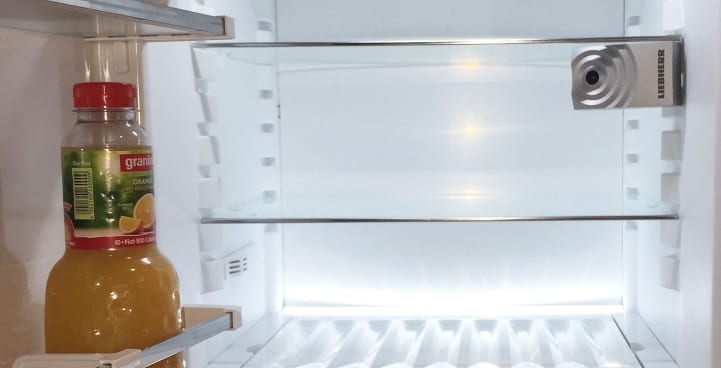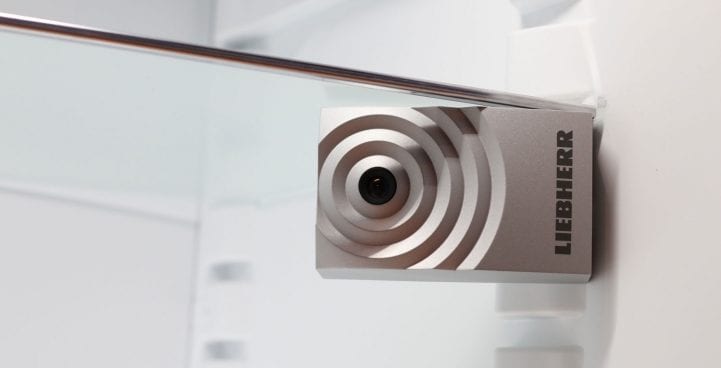 Object recognition is raring to go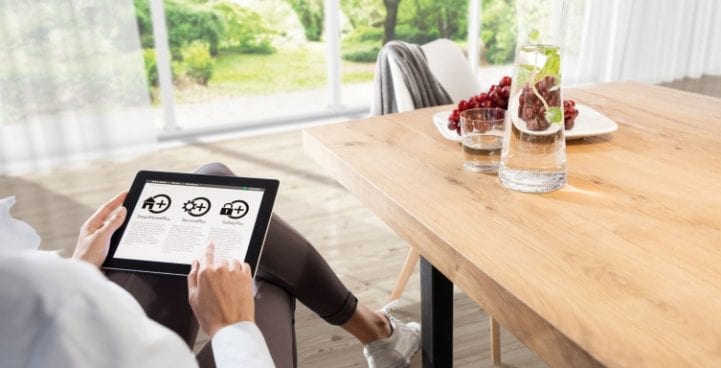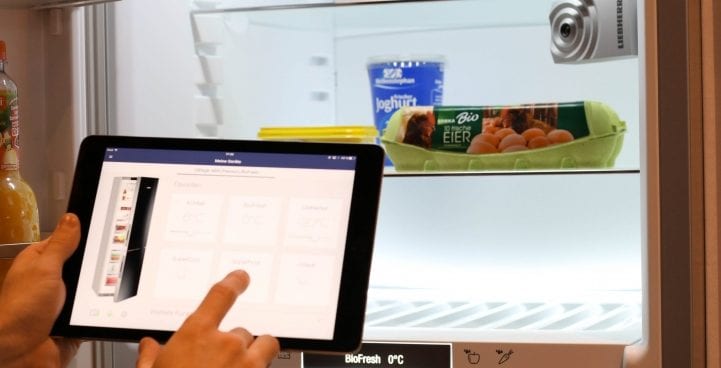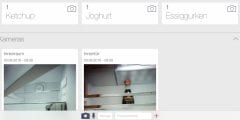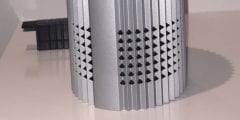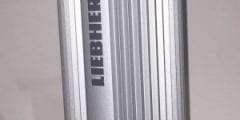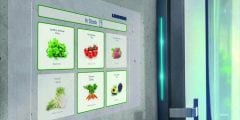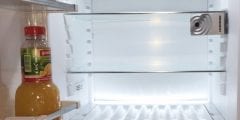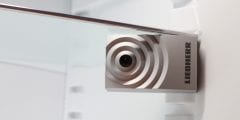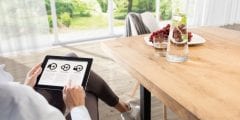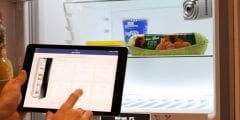 If you liked this article, please don't forget to subscribe to our Newsletter, so that you are always informed whenever we post something interesting! Use comment function below this post or start/join in discussions with us on Facebook