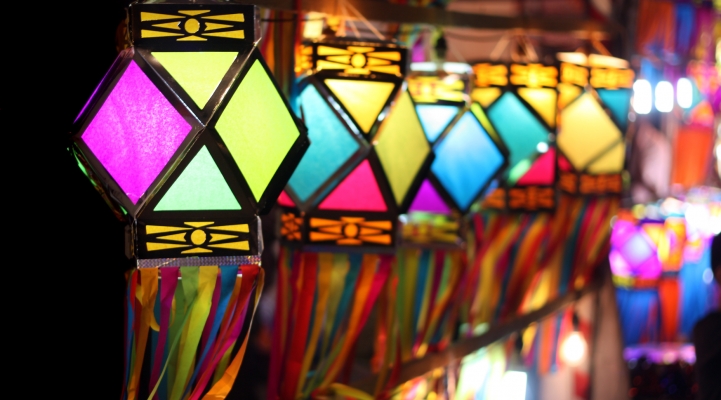 This festive season, If you're buying a new refrigerator or freezer, there are many good reasons why you should choose a Liebherr appliance, and our overview sets forth ten of the most convincing reasons why you should go for a 'Liebherr'.
We'd like to help you to make the right decision the next time you're thinking about buying a new refrigerator, so, ask yourself the following: Do I 'just' want a refrigerator? Or do I want a Liebherr refrigerator? If you find yourself answering with a clear 'I want a Liebherr', then you are making an extremely good choice, and you're making the right and safe choice – in many ways.
We'll be the first to admit that a Liebherr refrigerator (or freezer) may cost a little more at the outset but, in return, you'll get such outstanding quality, such convenient features and such great design that you'll never want to be without them again. By choosing to buy a Liebherr appliance, you elect into a promise from all of us here at Liebherr: a promise of quality, design and innovation. But first things first…
10 reasons to choose Liebherr:
More than 60 years of experience as a refrigeration and freezer specialist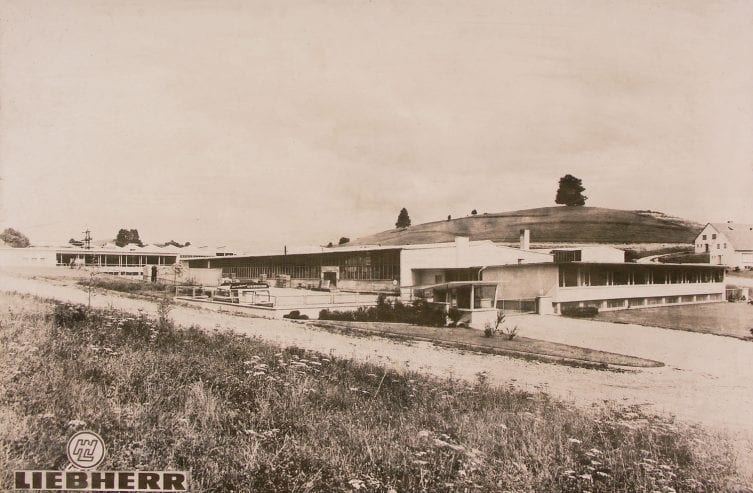 1. As a refrigerator and freezer specialist, with sites in Germany, Austria, Bulgaria, Malaysia & an upcoming site in Aurangabad, India, Liebherr has been consistently developing innovative and convincing product solutions for more than 60 years. Every day, the trust you place in us as customers motivates us to keep on working to produce the highest-quality appliances. Our engineers don't develop a refrigerator today and a cooker tomorrow – no, they are real specialists in refrigeration, freezing and freshness. This passion and our many years of experience are evidenced in each of our products, and this explains why no other large domestic appliances manufacturer has such brand-loyal customers as Liebherr.
The best materials and components plus spare parts availability for 10 years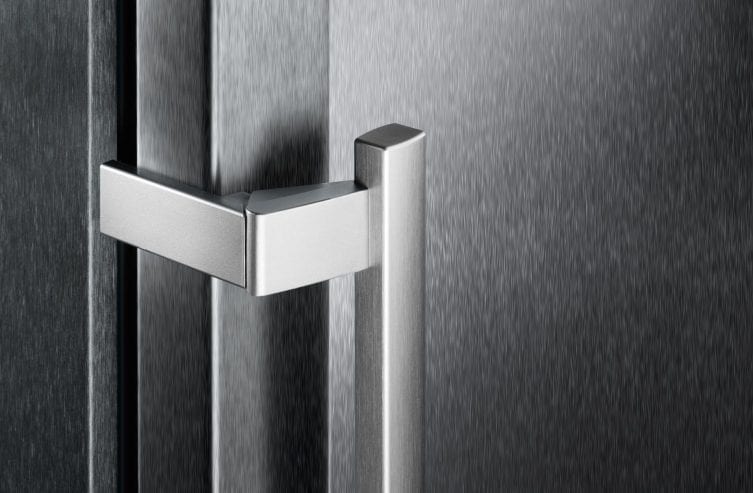 2. To ensure the reliability of all its products, Liebherr uses only the very best quality materials and components in the production of appliances. Every appliance undergoes intensive testing during manufacture to ensure perfect quality and perfect functionality.
Because Liebherr is committed to continuous development of technology and to the optimization of all of its components, insisting upon meticulous workmanship in every detail, Liebherr products always guarantee world renowned Liebherr quality and the long service life ofappliances. Nevertheless, should you require a spare part, you can rely on our customer services. We only supply authentic Liebherr spare parts, which are known for their reliable quality and, in most cases, these are available for up to 10 years. Some parts are available for much longer than this, and our aim is that you will be able to enjoy your Liebherr refrigerator for many years to come. Meeting this commitment naturally takes a great deal of warehouse space and logistics work but, as a premium manufacturer, we obviously feel it is important to make these provisions. And, just in case you require assistance, our professional staff, located at the production site in Aurangabad, will be only happy to help. You can just pick up your phone and dial customer care number 7038 100 400 or just drop us a mail @ [email protected] . Further, our broad network of customer service centres guarantees optimum local support for your appliance. From our perspective, we believe that this service is our duty to you as a premium manufacturer. From your perspective, this service means outstanding convenience and reliability.
Innovative Liebherr design for timeless elegance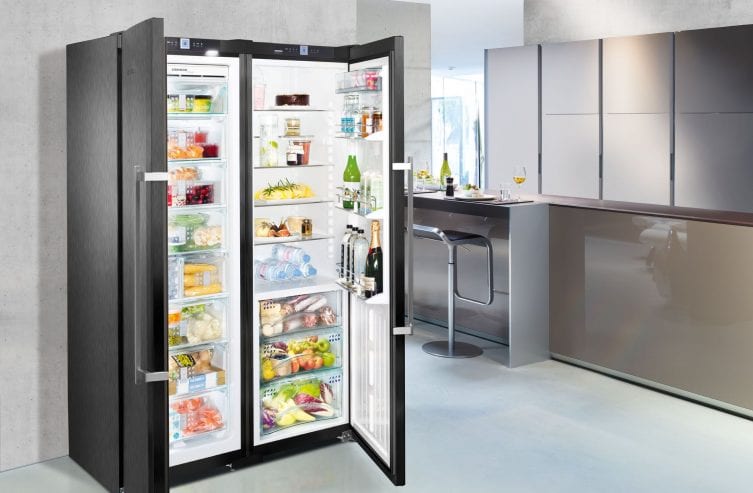 3. By uniquely combining premium-quality materials and classic form, our refrigerators and freezers fulfil the highest design criteria. Both Comfort and Premium appliances combine the highest-quality stainless steel, precision electronic controls and exquisite features to produce a timeless elegance that never fails to inspire. And that's not only true for our household appliances, but also for our professional sector appliances. Special finish materials such as BlackSteel and Glass make Liebherr appliances that extra bit special.
Simple integration and perfect closure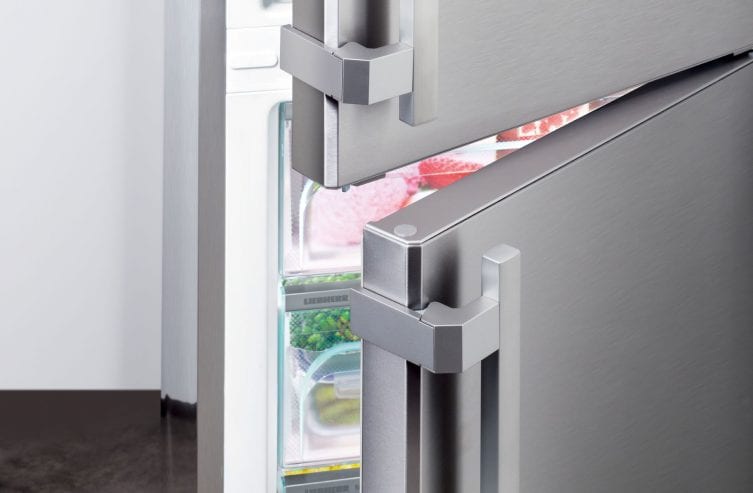 4. Installing our appliances is simple: we guarantee our appliances can be installed, in a secure and stable manner, into the kitchen environment. Levelling rails ensure perfect integration, enabling the appliances to function superbly, the doors to close perfectly, and the ideal refrigeration performance to be achieved.
We think sustainably and comply with environmental standards – as do our suppliers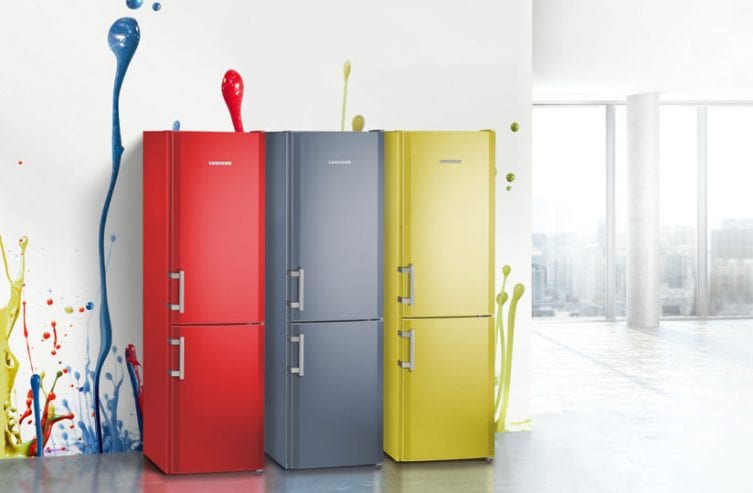 5. Even when initially designing our refrigerators and freezers, we think and act in a sustainable way. We always use the highest-quality components to ensure that our appliances are reliable and offer the very best energy efficiency. All plastics used in manufacturing are labelled for optimum recycling, and all manufacturing processes are geared to use resources efficiently. Our European production sites are certified to the international environmental management standard ISO 14001.
We offer the broadest range of energy-efficient and economical A+++ appliances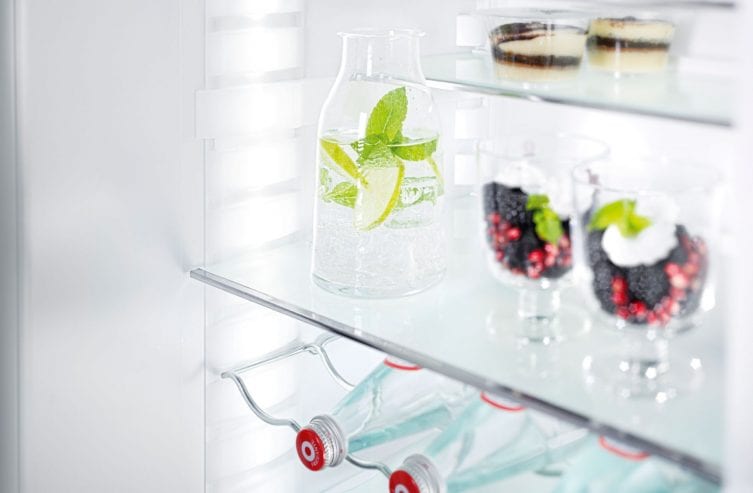 6. By combining the most advanced precision electronics and highly efficient refrigeration systems, Liebherr offers an attractive and ultra-economical range of appliances in the highest energy efficiency classes, across all product groups. This not only means 'best in class' in terms of efficiency but also in terms of sustainable innovation: e.g. in 2013, Liebherr exhibited a model at the IFA that consumes 20 percent less energy than the most energy-efficient class A+++. This is kind on both the environment and your finances.
The original 0°C, BioFresh freshness technology comes from Liebherr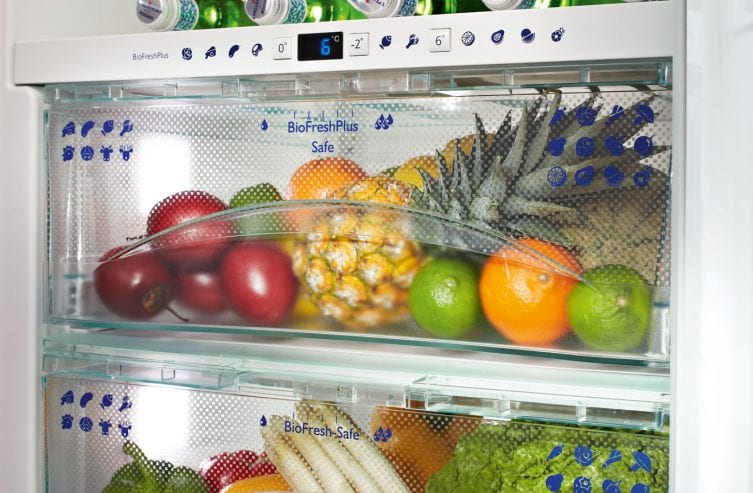 7. Only Liebherr offers genuine, patented BioFresh technology, which provides a perfect storage climate for lasting food freshness. When stored at a temperature of just above 0°C and at the ideal humidity, fruit, vegetables, meat, fish and dairy products all retain their vitamins, flavour and appetising appearance for far longer than in a conventional refrigerator – and you save money by not having to shop as often!
NoFrost technology guarantees long-term freshness and offers you freedom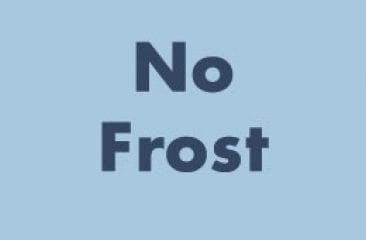 8. No more defrosting, so you have more time for other things: our NoFrost appliances provide professional-quality refrigeration performance and promise reliable long-term freshness. Chilled circulating air freezes the food and humidity is expelled, so that the freezer remains ice-free at all times.
Independent institutions confirm Liebherr's outstanding quality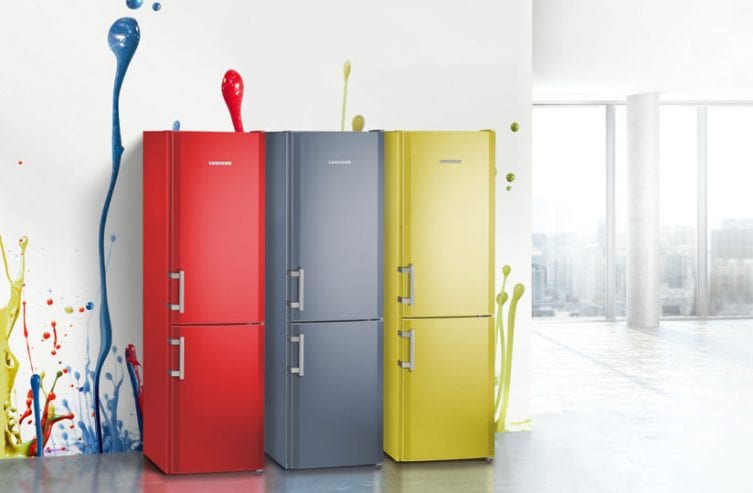 9. Independent awarding bodies repeatedly confirm the exceptional product and design quality of our freestanding and built-in appliances. Liebherr was recognised as 'Specialist Trade Brand of the Year 2012' by the Plus X Awards and, in 2014, Liebherr received the quality seal 'Favourite Brand Gold' – Consumers' Choice. Our appliances also regularly receive excellent results from Stiftung Warentest and the prestigious Reddot Design Award.
In both the household and commercial sectors, we have the right appliance every time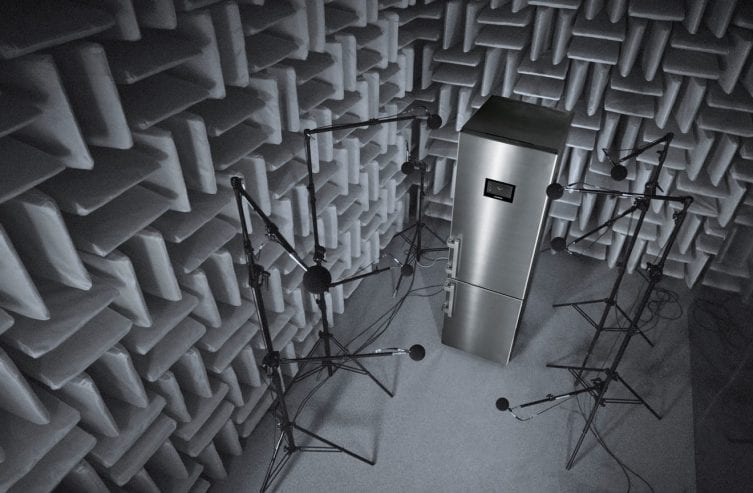 10. Offering free-standing, under-worktop and built-in appliances; and whether you're talking refrigerators, freezers, fridge-freezers, wine storage cabinets or humidors – with a range of over 200 models, Liebherr offers the perfect freshness solution for pretty much every customer, in both the household and commercial sectors.
Well, it's up to you… What's it going to be? 'Just' a refrigerator (or freezer)? Or perhaps you've decided you'd rather go for a 'Liebherr'? If you want to find out more about the advantages of Liebherr appliances, or if you want to know which model would be best for you, please visit our worlds first experience center located in Mumbai at https://goo.gl/maps/2a91Fv14PCT2
If you have any questions about this post, please write to us! Use the comment function below this post or start/join in discussions with us on Facebook.