From mini soft drink cans to jumbo 2-litre bottles, sweet melons to watermelons, single serve ice-cream to family-sized tubs. With such a variance in product sizes and packaging, a good refrigerator must be able to provide maximum space and flexibility. So optimize your refrigerator storage with Liebherr's wide range of features such as VarioSpace, VarioBox, and VarioSafe available in our built-in range of refrigerators.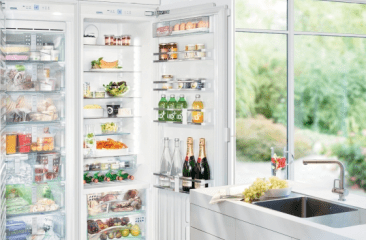 VarioSpace
This feature offers added flexibility in the freezer by allowing freezer drawers to be removed for unusually large items to be stored on the intervening glass shelves.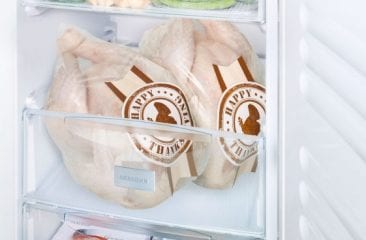 VarioBox
A removable box located on the upper door with a transparent lid, allowing you to easily transfer condiments from fridge to table. This way multiple sauces and condiments can be conveniently transported to the dining table in one trip, rather than tucking different bottles under your arms or making extra trips to the refrigerator.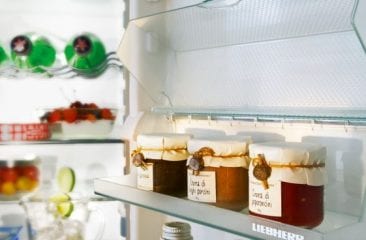 VarioSafe
Featured in a select range of integrated refrigerator models (available also as an optional extra for the integrated range) the VarioSafe can be placed in various positions within the fridge using our holding columns. This drawer is tailored for smaller items such as tubes, jars, medication or make up – perfect for keeping small items in a tidy space.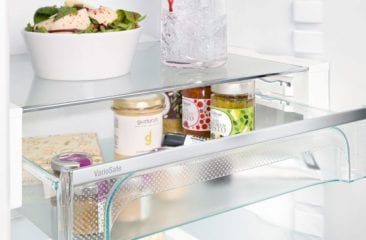 And if that's not enough, we have more for you:
Elegant holding columns: These holding columns which are built into the compartment liner means that shelving can be placed just about anywhere in the fridge.
Divisible glass shelf: Selected models feature one divisible glass shelf so that you can essentially split the depth of a shelf in half to accommodate unusually tall items on the shelf below.
Integrated bottle shelf: Many Liebherr integrated fridge models feature an integrated bottle shelf which can be used to store multiple large bottles lying down via grooves in the compartment liner. Alternatively a glass shelf can be inserted for flat surface storage.
Adjustable door shelving: Selected models feature adjustable door shelving. Move them up or down as you wish!
Customize your own space: Mix and match our freestanding and integrated refrigerators to create the optimal fridge and freezer requirements for your household.
You can view our complete range on the Liebherr website or visit our showroom to see for yourself just how flexible the Liebherr refrigeration can be. If you have any questions, write to us in the Comment section below!