Step: 1/7
Peel the celery and cut it into equally sized dices. You will need to get 400 g of clean celery.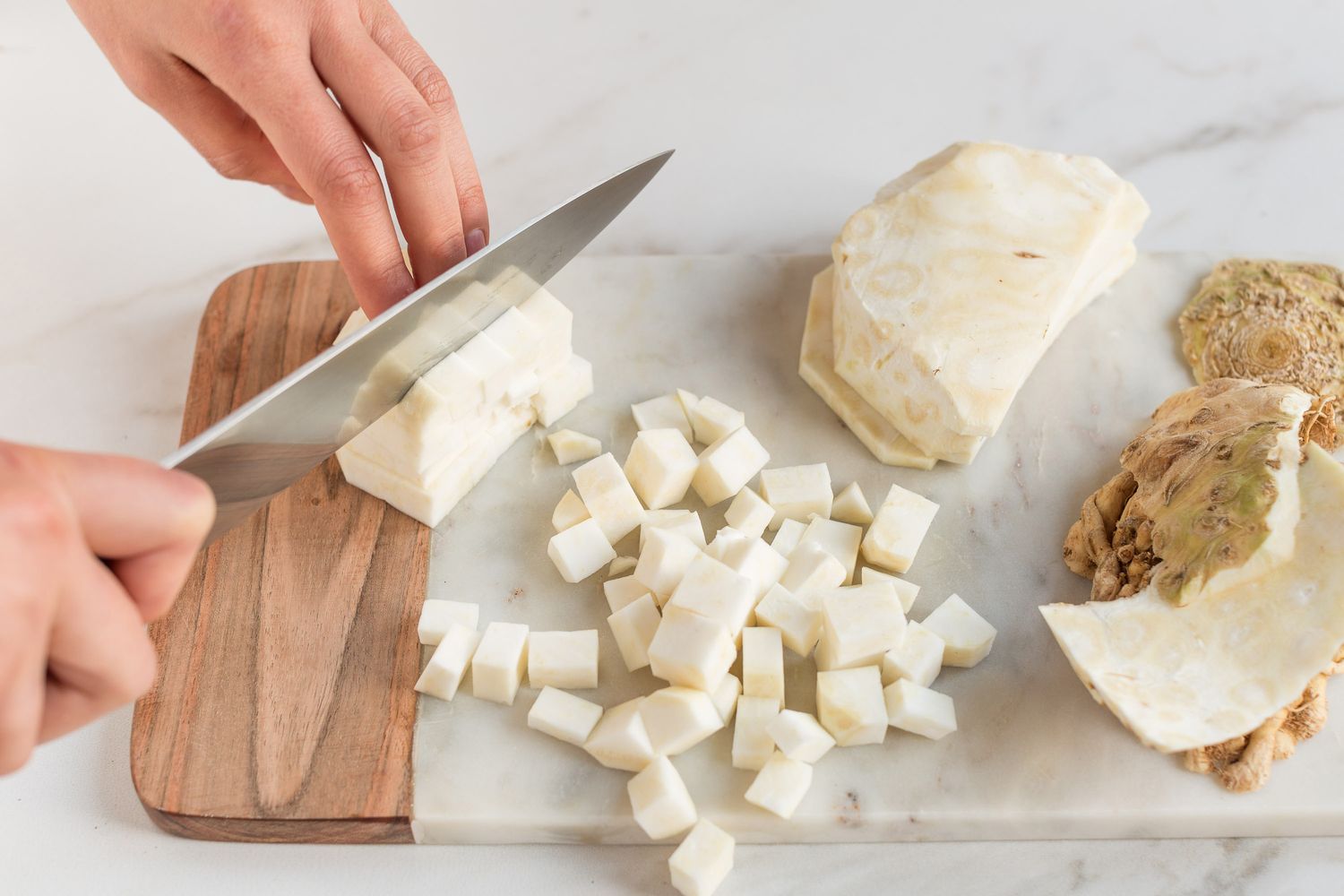 Step: 2/7
In a saucepan sweat oil, garlic, shallot and tejpata over medium heat. Add a pinch of salt and let it simmer for 2-3 minutes.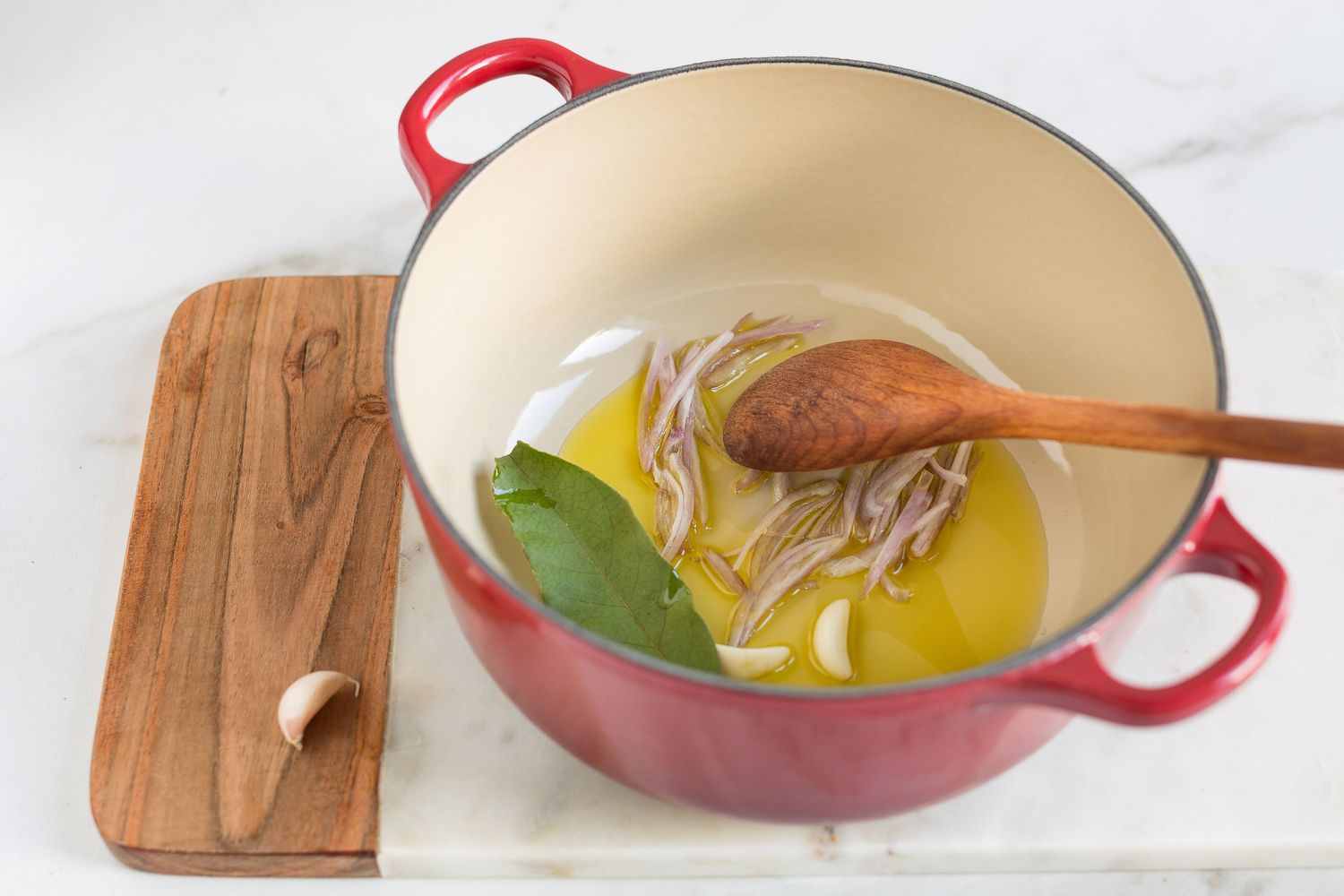 Step: 3/7
Add the celery dices and stir for a minute. Pour the vegetable stock and let simmer for about 25-30 minutes or until the celeriac is done.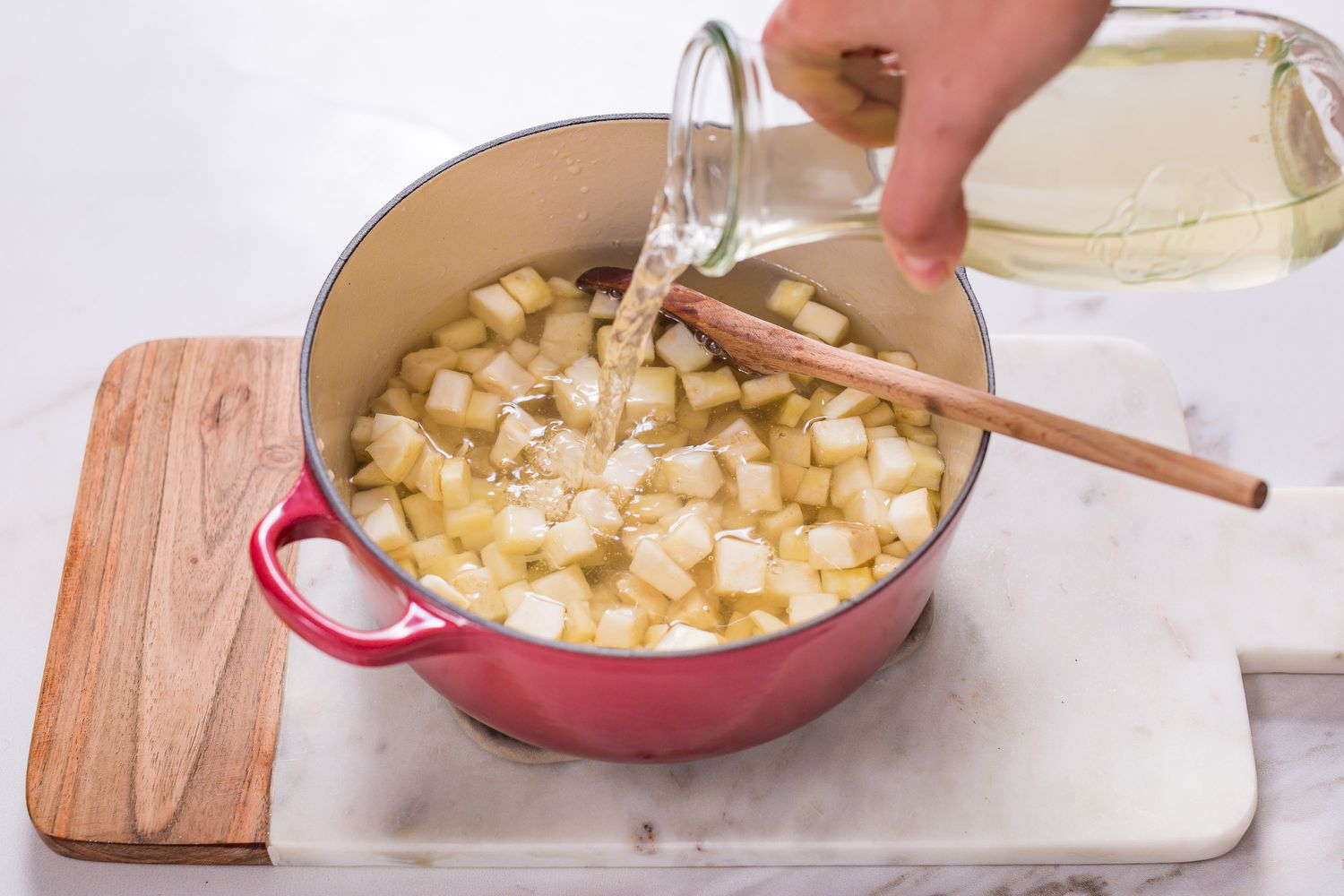 Step: 4/7
Meanwhile, prepare the Brussels sprouts. Remove the outer leaves and quarter the sprouts, leaving a piece of their petiole so that the leaves stick together.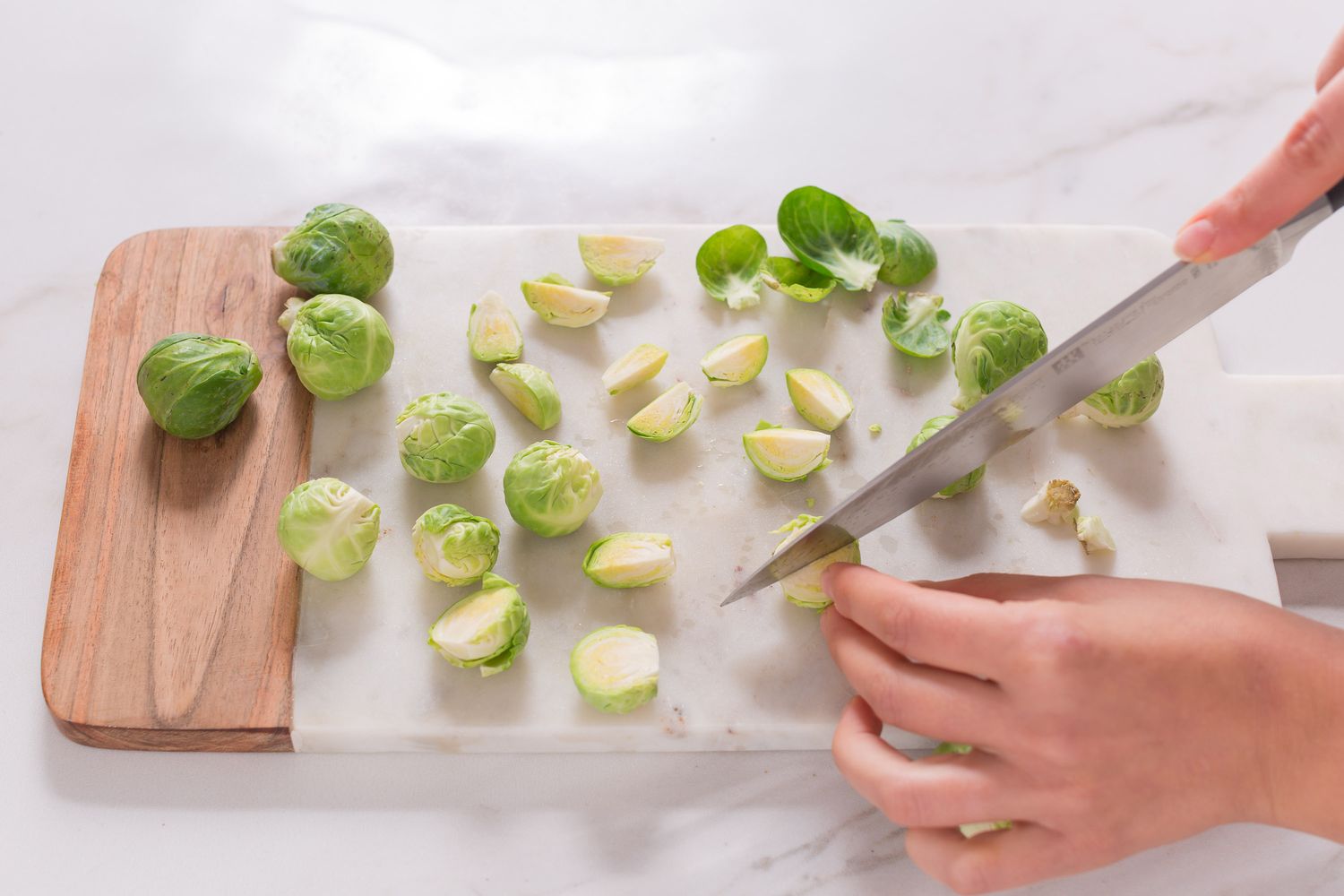 Step: 5/7
Blanch for a couple of minutes in boiling water, then drain and place in cold water. In a coated pan, warm 1 tbsp. of oil and add the garlic. Sweat for a minute and add the quartered Brussels sprouts. Salt and sauté for 2-3 minutes.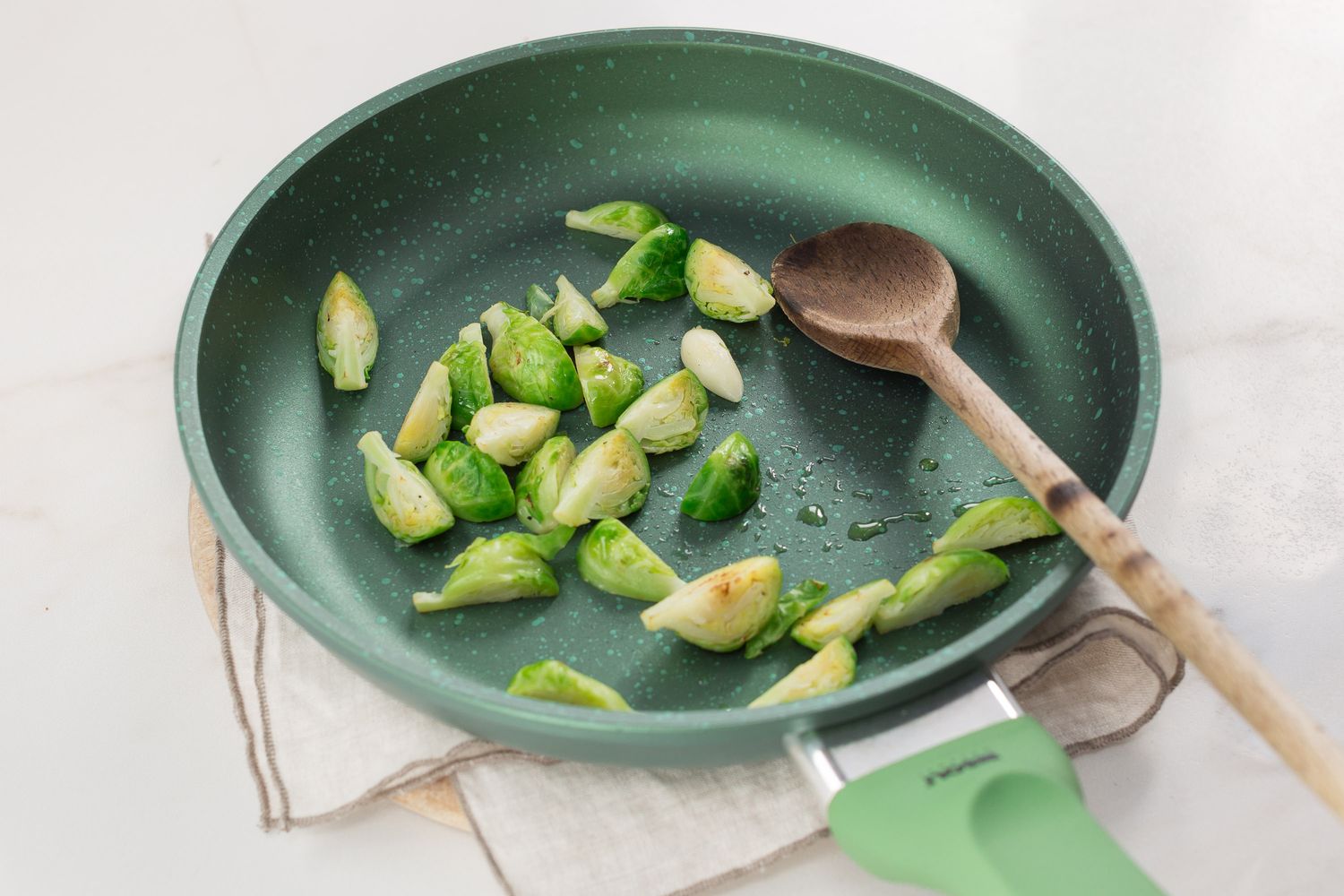 Step: 6/7
Blend the soup with a mixer until you get a smooth and homogenous purée. Add a few spoonfuls of hot stock if you prefer a less thick and creamy consistency. Taste and add salt and pepper to taste.
Step: 7/7
Serve the hot celery cream and decorate it with the Brussels sprouts, drops of extra virgin olive oil, marjoram and sesame seeds.