Chana Dal Payasam is a popular sweet dish prepared in the South for festivals and other auspicious occasions. During Pongal, the harvest of new rice and dals is celebrated.
This payasam has chana dal as its main ingredient and uses jaggery instead of sugar. Chana Dal Payasam is also made using coconut milk alone, or some part of the milk can be substituted with coconut milk.
A mix of moong dal and chana dal can also be used to prepare this payasam. Sago or rice can also be combined with chana dal to make this festive treat.
Unlike the thicker kheer from the North, this is much thinner in consistency as the milk is not reduced a great deal. This also makes it quick to prepare. If you find ready melted jaggery, chana dal payasam gets ready in a matter of minutes.
Step: 1/7
Dry roast the chana dal on a low flame for 7-8 minutes until it turns a shade darker and smells aromatic.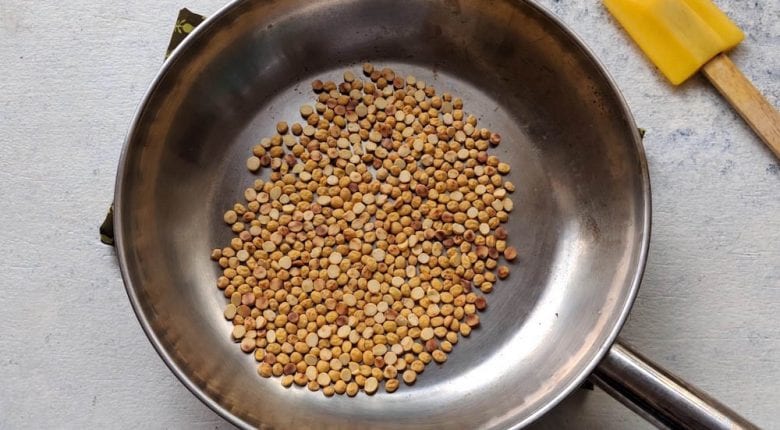 Step: 2/7
Pressure cook the roasted chana dal with 1/2 cup water for 5-6 minutes, such that the dal is cooked but holding its shape.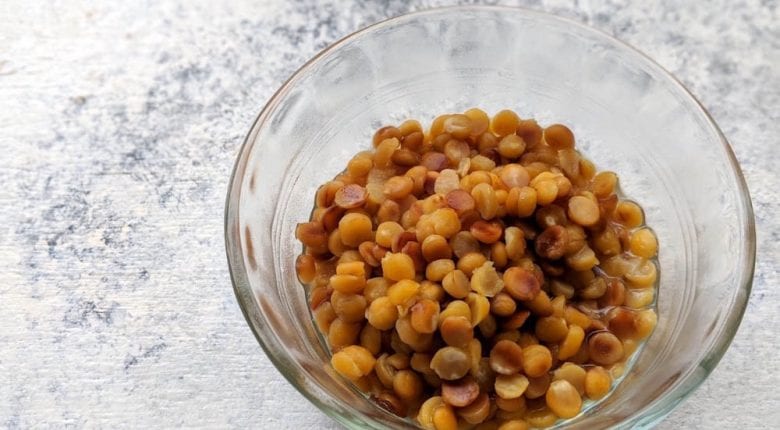 Step: 3/7
In a heavy bottomed pan, combine the grated jaggery with 1/4 cup water. Melt this on a low flame. Simmer for 2-3 minutes. This can also be done in a glass bowl in the microwave.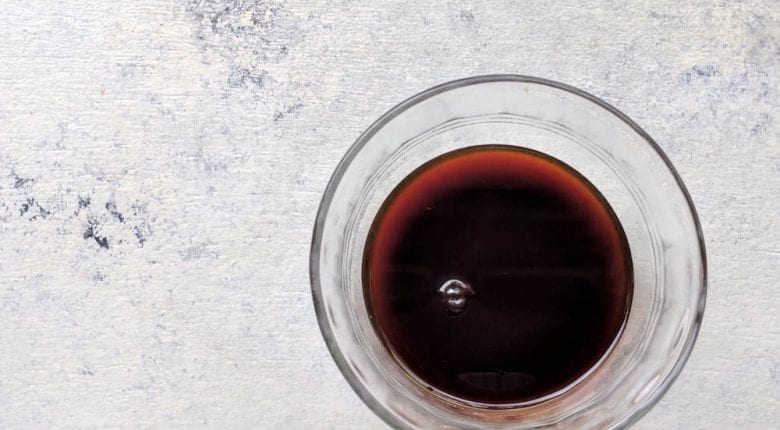 Step: 4/7
Add the cooked chana dal to the melted jaggery and simmer for 1-2 minutes.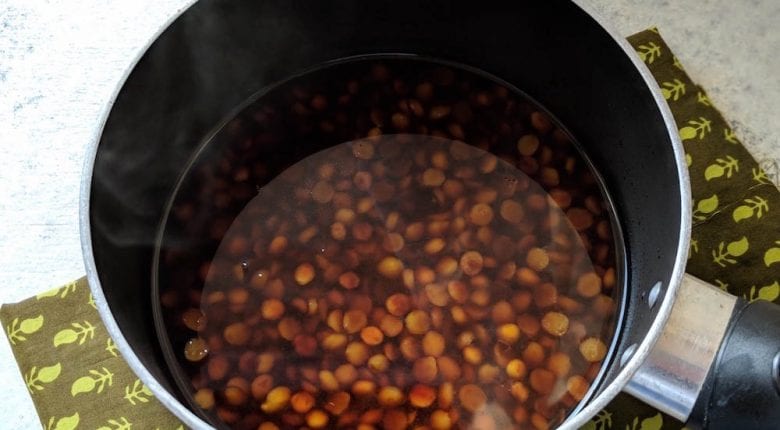 Step: 5/7
In a pan, bring the milk to a boil with the cardamom powder. Simmer for 5-6 minutes such that it is reduced slightly.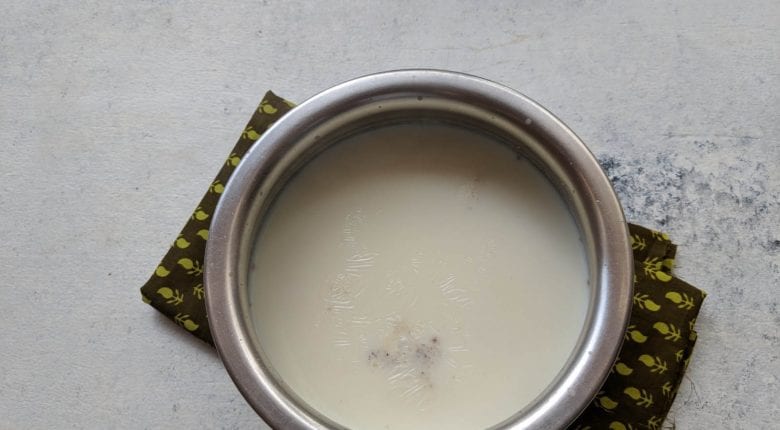 Step: 6/7
Fry the cashews and raisins in ghee until cashews are golden brown and raisins are puffed up.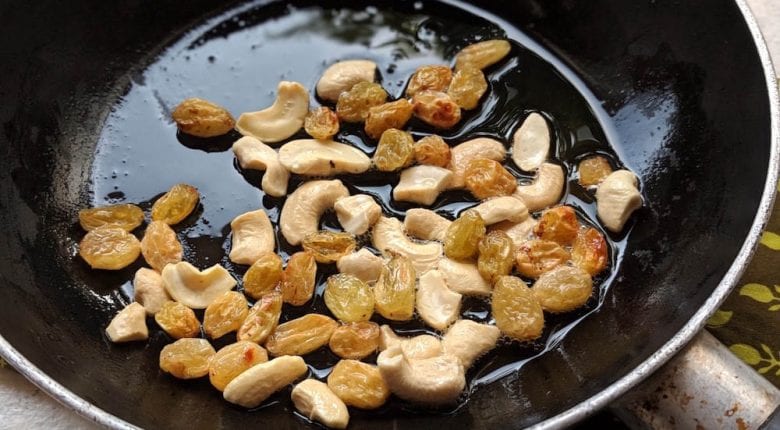 Step: 7/7
Add the milk along with fried cashews and raisins into the jaggery-chana dal mixture, stir well to combine over low heat and remove pot from heat. Do not boil this for longer as jaggery causes the milk to split at times.
Serve hot or chilled.
Notes:
To make a vegan version, use coconut milk instead of milk. Do not boil the coconut milk. Simmer the cooked dal with the melted jaggery for 2-3 minutes. Stir in the coconut milk and remove from the stove once it has heated through. Use finely chopped cashews as a garnish.
Save nuts and spices like green cardamom and cashews in sealed bags in the freezer to keep them fresh for longer.