Step: 1/8
Wash the eggplants and thinly slice diagonally.
Step: 2/8
Spinkle with salt and allow to stand for 30 minutes.
Step: 3/8
Heat 2 tbsp oil in a pan. Pat the eggplant slices dry with kitchen paper, toss in flour and fry until golden on both sides. Remove and drain on kitchen paper.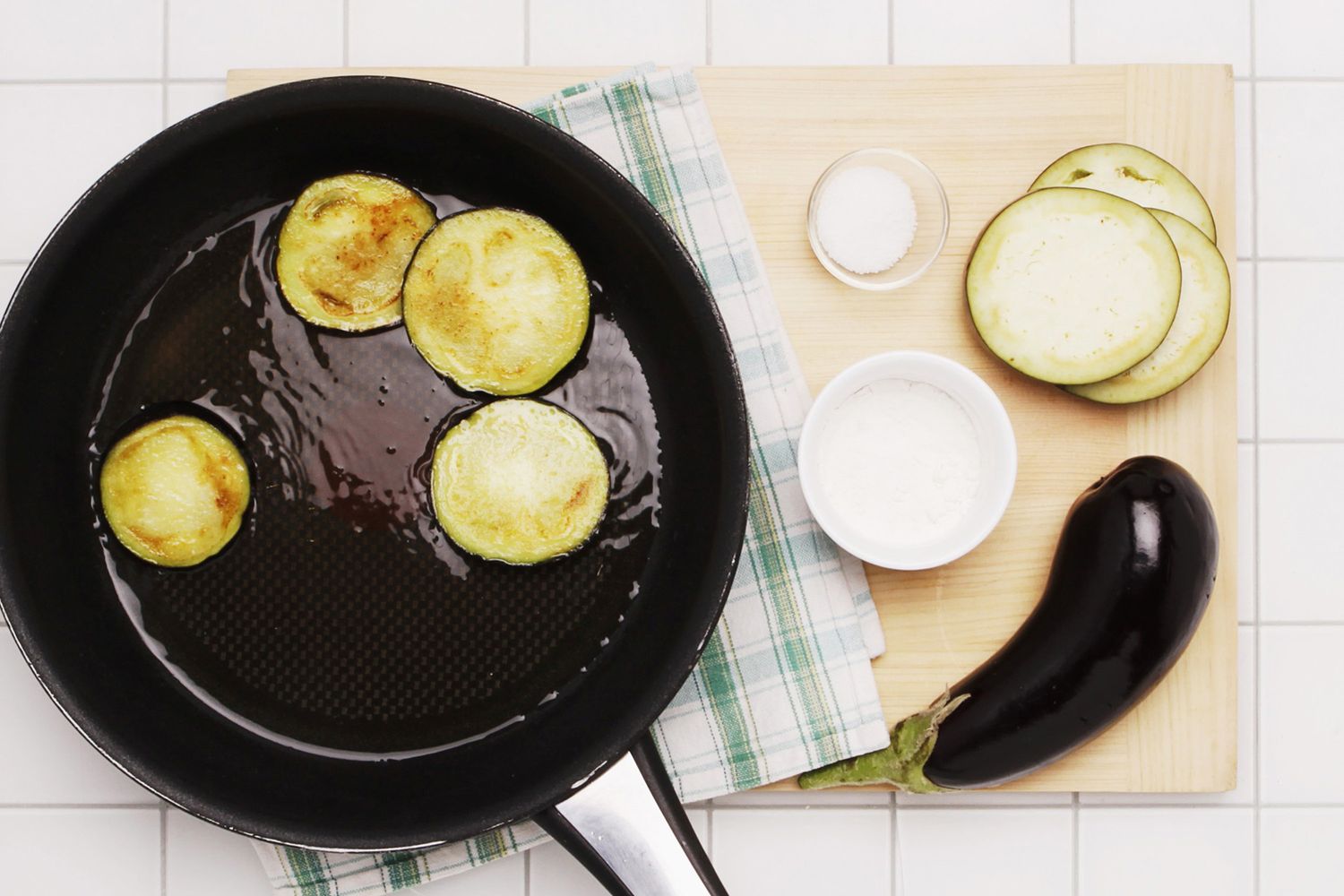 Step: 4/8
Peel the carrots and finely dice.
Step: 5/8
Wash the beans and cut diagonally into 5mm pieces.
Step: 6/8
Add 1 tbsp oil to the pan and saute the vegetables for 6-7 minutes. Season with salt and pepper, remove and set aside.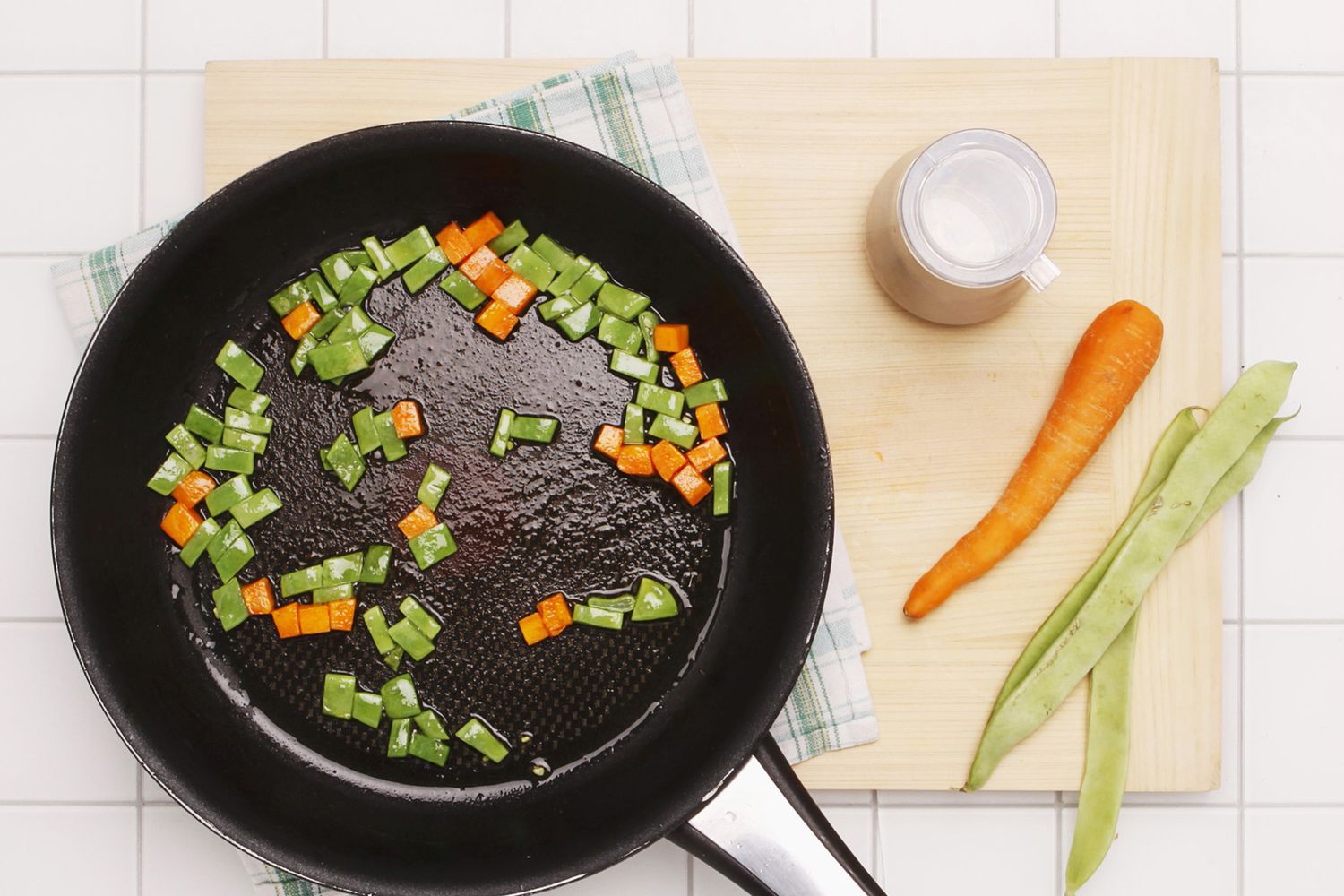 Step: 7/8
Blanch the tomato in hot water, drain, peel, halve, deseed and finely dice.
Step: 8/8
Heat the remaining oil in the pan, add the spinach and wilt briefly. Add the cream and season with salt, pepper and nutmeg. Mix in the tomato cubes and simmer until the cream is almost all absorbed. Place an eggplant slice in the middle of each plate and cover with the spinach mixture. Place a second eggplant slice on top and spread over the carrot mixture. Place a third eggplant slice on top, garnish with a few vegetable dice and serve.