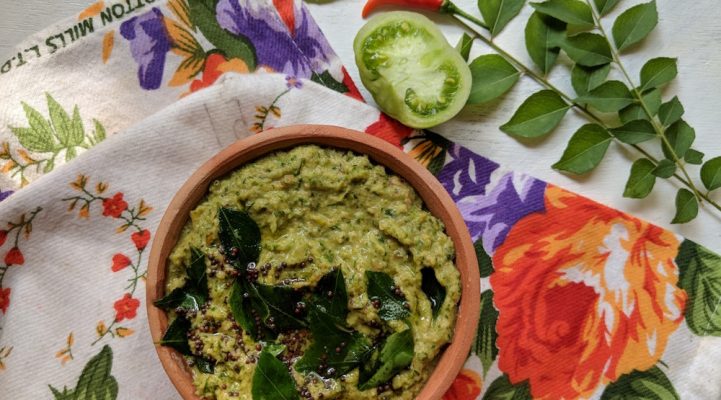 Step: 1/10
Chop the green tomatoes into medium sized pieces.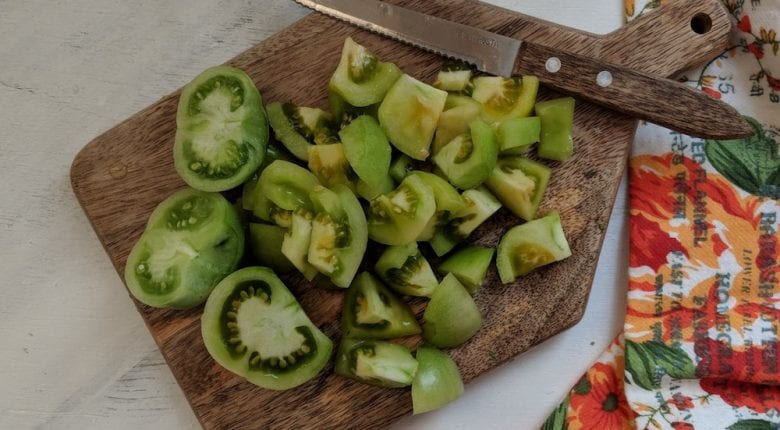 Step: 2/10
Clean and chop the coriander, including the tender stems.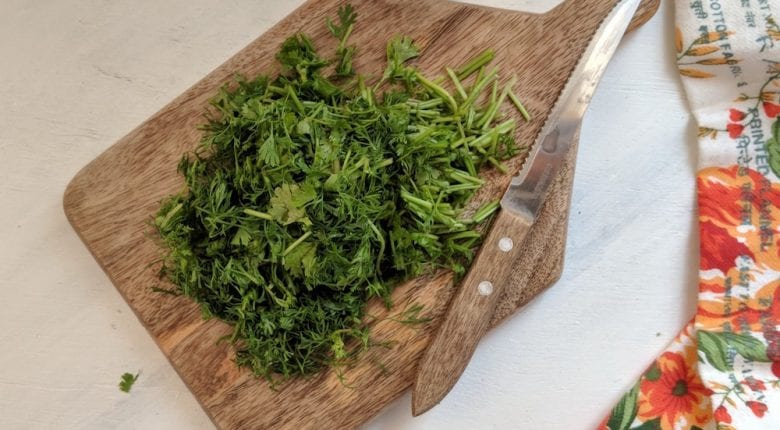 Step: 3/10
Slice the green chilies.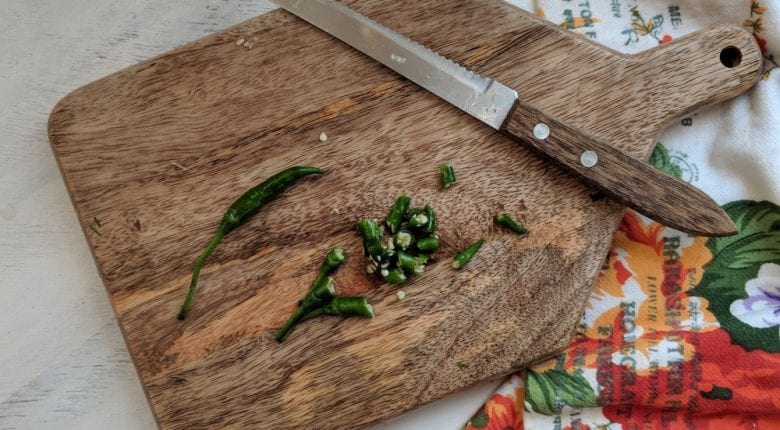 Step: 4/10
In a pan, toast the sesame seeds until they start popping. Remove this into a bowl.
Step: 5/10
In the same pan, heat 1 tsp oil and fry the chopped green chillies for a few seconds until they turn white outside. Reduce the flame and add cumin seeds.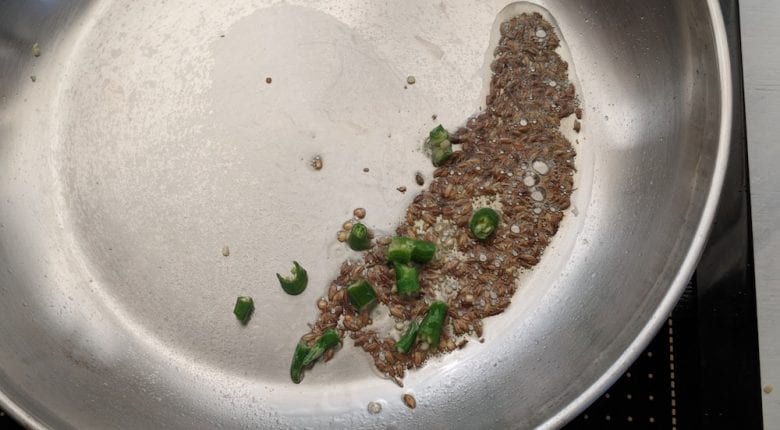 Step: 6/10
Switch off the flame and add the chopped coriander. Stir for a few seconds until it wilts slightly. Remove the contents of the pan in a bowl.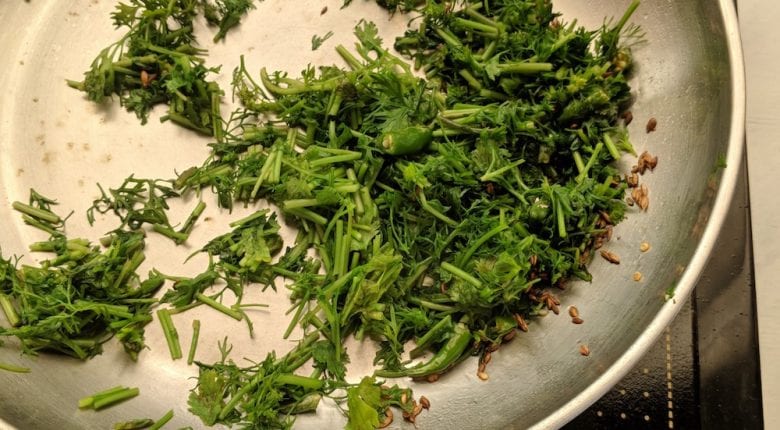 Step: 7/10
In the same pan, heat 1 tsp oil. Stir fry the green tomatoes with half the salt until they are somewhat soft. This takes around 6-7 minutes. Do not let it turn completely mushy. Allow this to cool.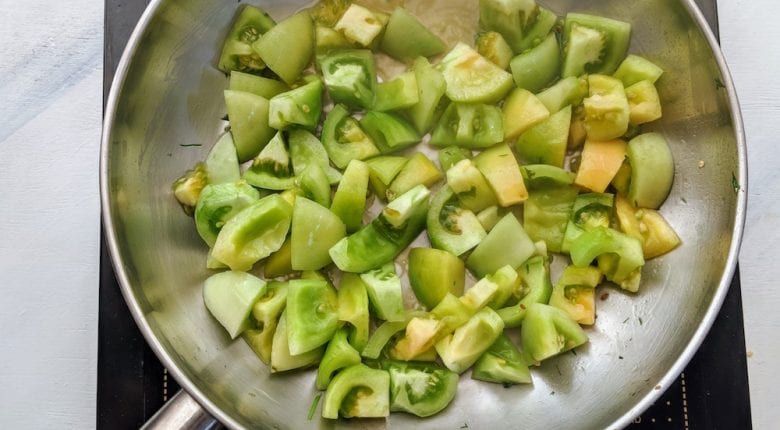 Step: 8/10
In a food processor or a wet grinder, combine the chilli-cumin-coriander mixture, toasted sesame seeds, cooked tomatoes along with remaining salt and jaggery. Grind to a paste without adding any water. Transfer into a serving bowl.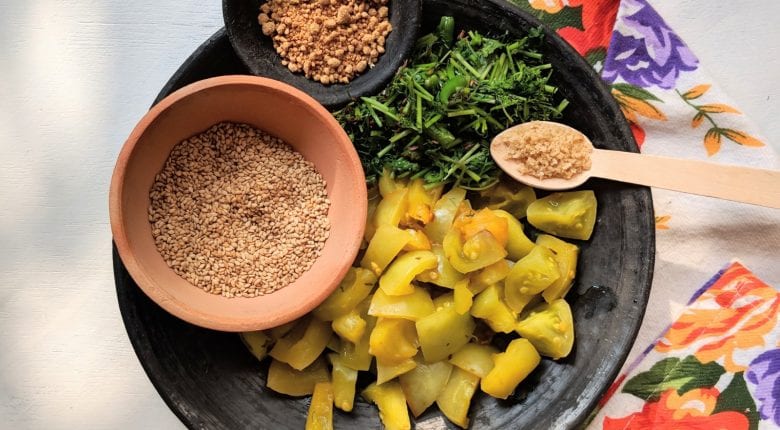 Step: 9/10
Heat the remaining 1 tsp oil in a small pan. Fry mustard seeds and curry leaves and top the green tomato chutney with this tempering.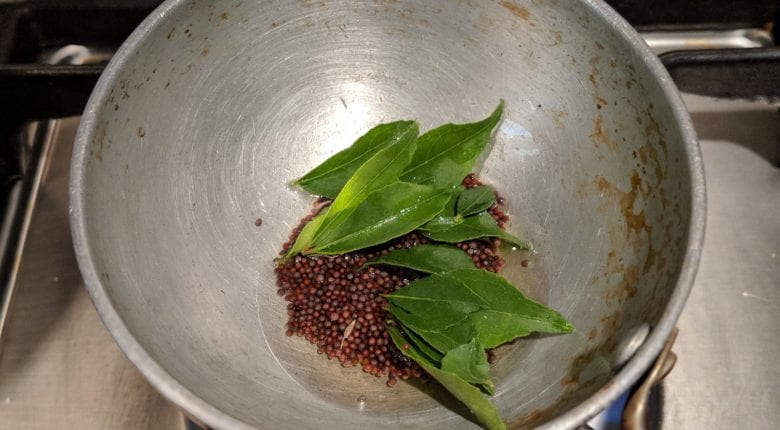 Step: 10/10
Keep refrigerated until ready to serve. Use within 2 days.