Step: 1/14
For the dough, dissolve the yeast in 150ml lukewarm water. Mix the flour, salt and sugar in a bowl. Add the dissolved yeast and olive oil. Mix everything with the dough hooks of a hand mixer to form a smooth, elastic dough. Kead the dough again for 5 minutes with the dough hooks or by hand. If necessary, add a little flour if it is too sticky. Cover and leave to rise in a warm place for about 30 minutes.
Step: 2/14
For the sauce, plunge the tomatoes into boiling water, then cold water, drain and remove the skins. Halve and remove the seeds and stalks. Finely dice the flesh. Peel and finely chop the garlic and onion. Heat 1-2 tbsp olive oil in a saucepan and saute the garlic and onion over a low heat until softened. Season with salt, pepper and sugar. Add the tomato puree and cook, stirring for 1 minute. Pour in the vinegar and a little water if needed. Add the tomato and oregano and simmer for 5 minutes, stirring occasionally. Add basil and season with salt and pepper. Remove from the heat.
Step: 3/14
Preheat the oven to 220°C (200°C fan, gas 7).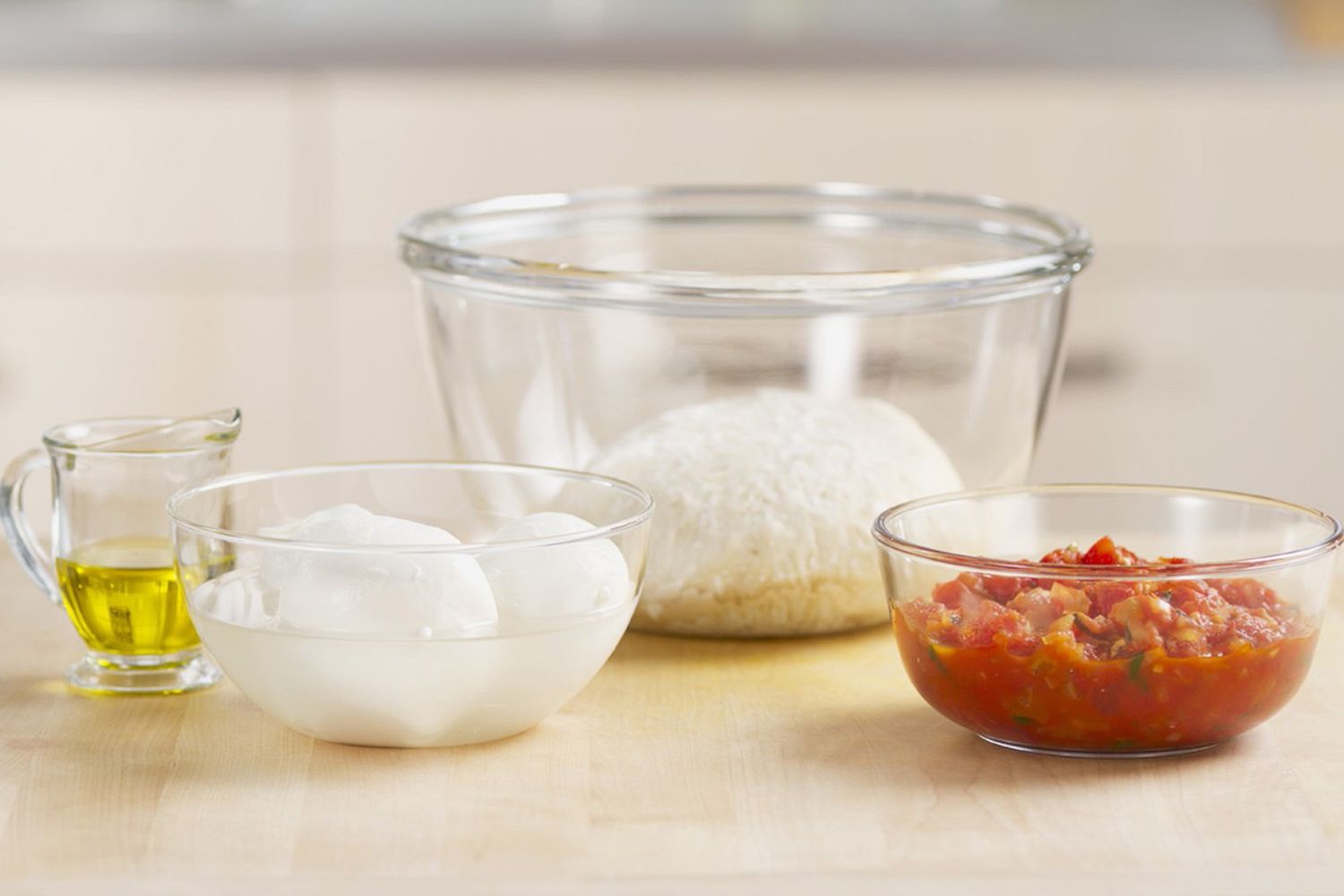 Step: 4/14
Cut the drained mozzarella into slices.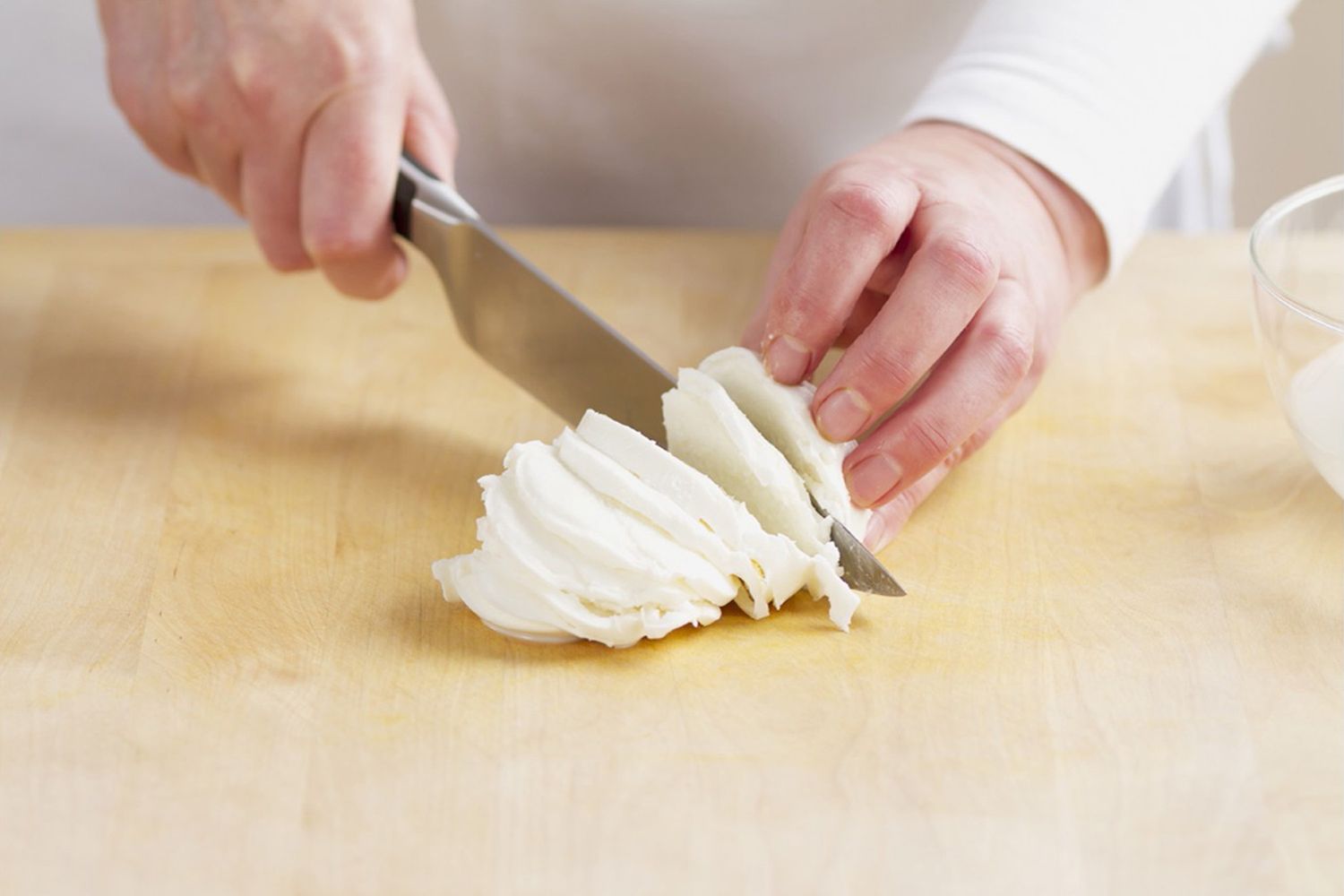 Step: 5/14
Briefly knead the dough again on a floured surface.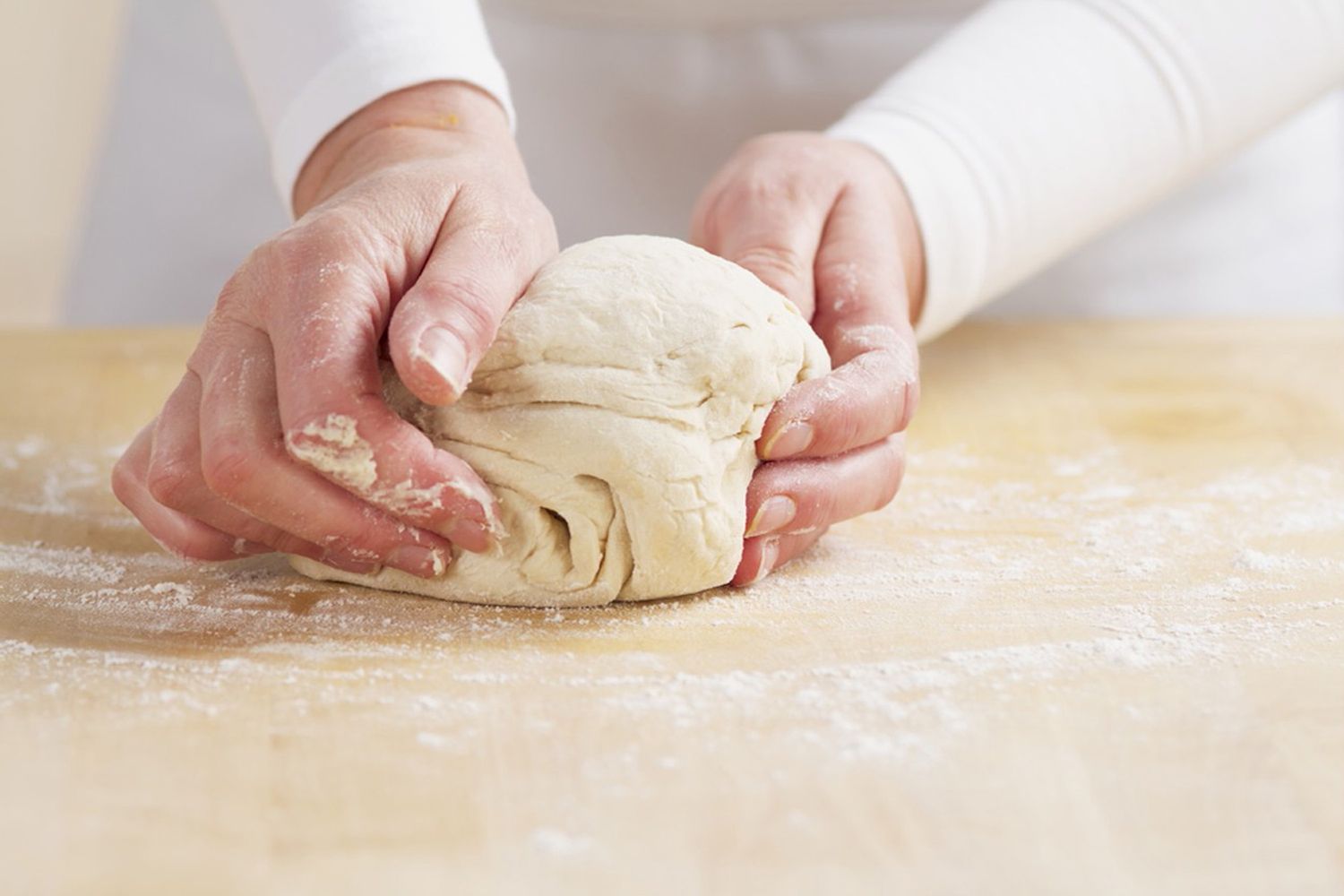 Step: 6/14
Cut into 2 equal pieces.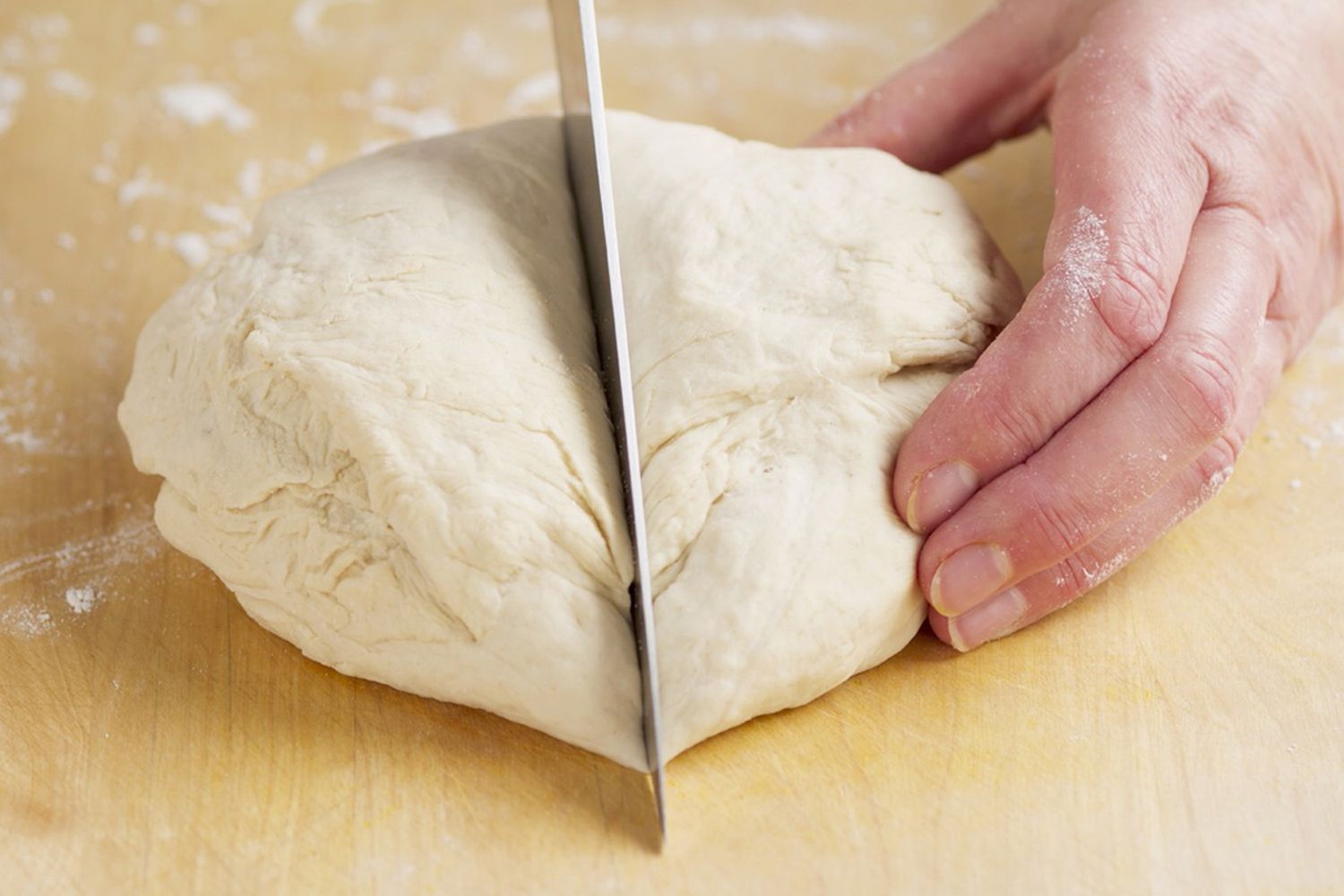 Step: 7/14
Roll out each one with a rolling pin to thin rounds.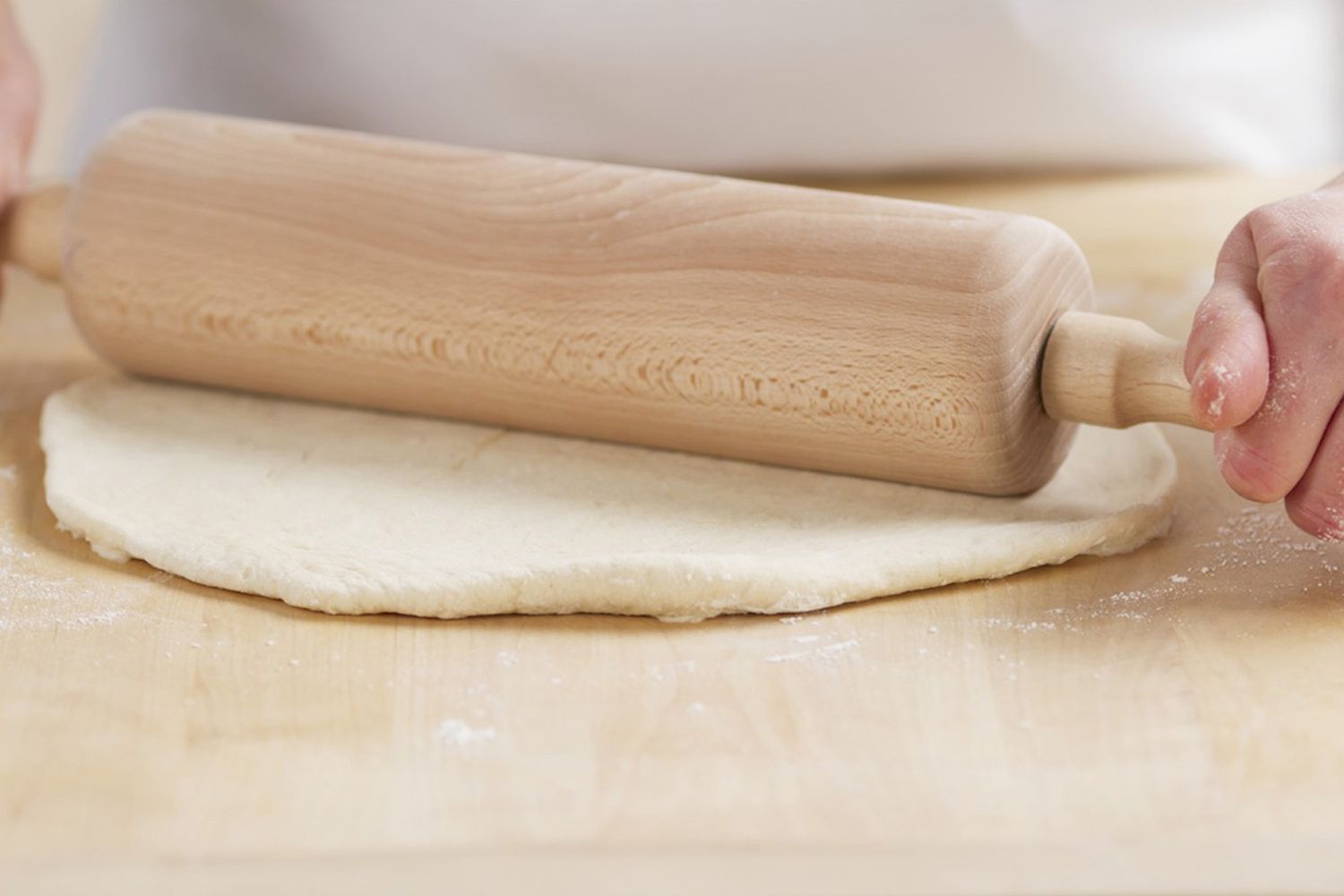 Step: 8/14
Or stretch the dough out with your hands, leaving the edge thicker.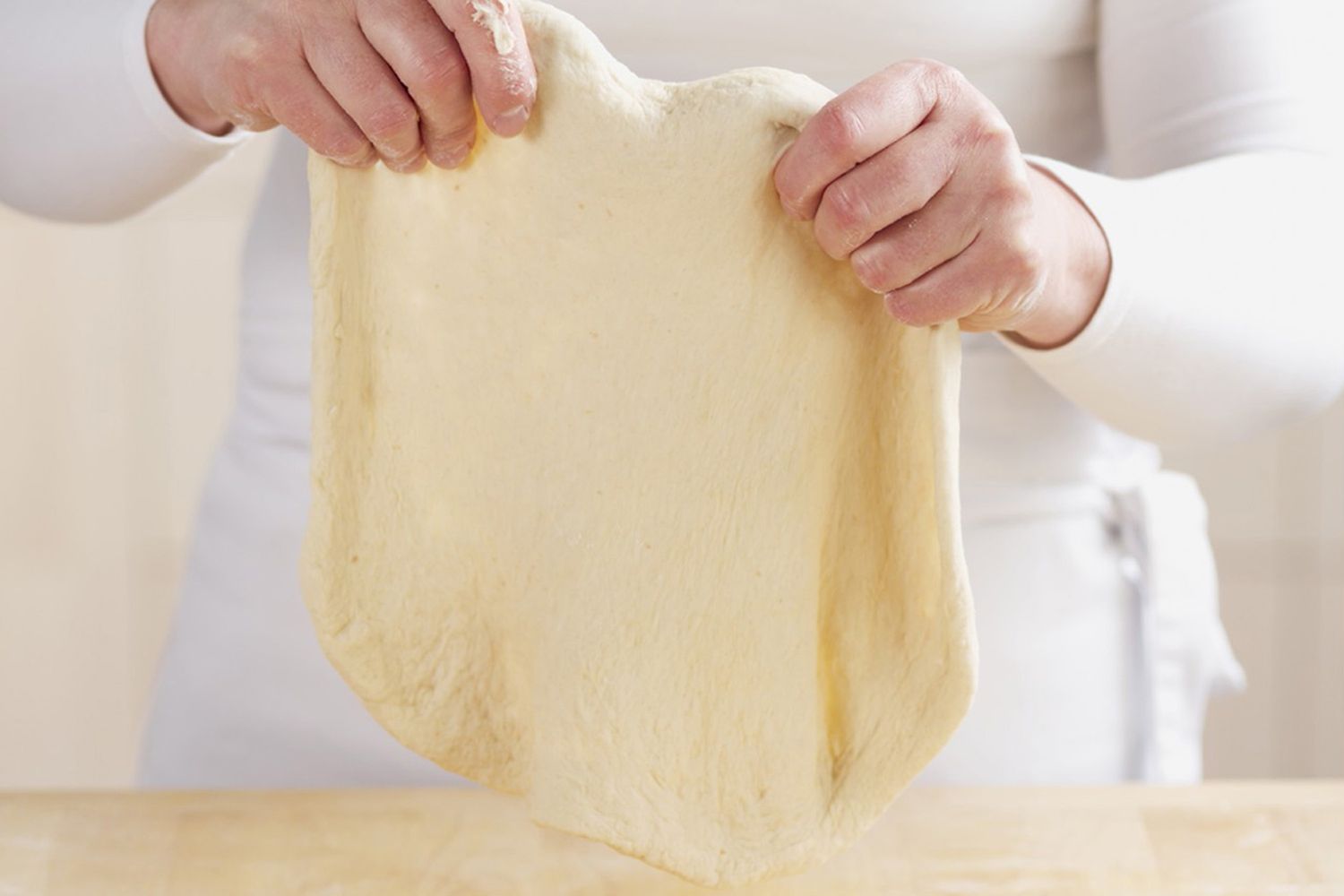 Step: 9/14
Place on a baking tray lined with baking paper.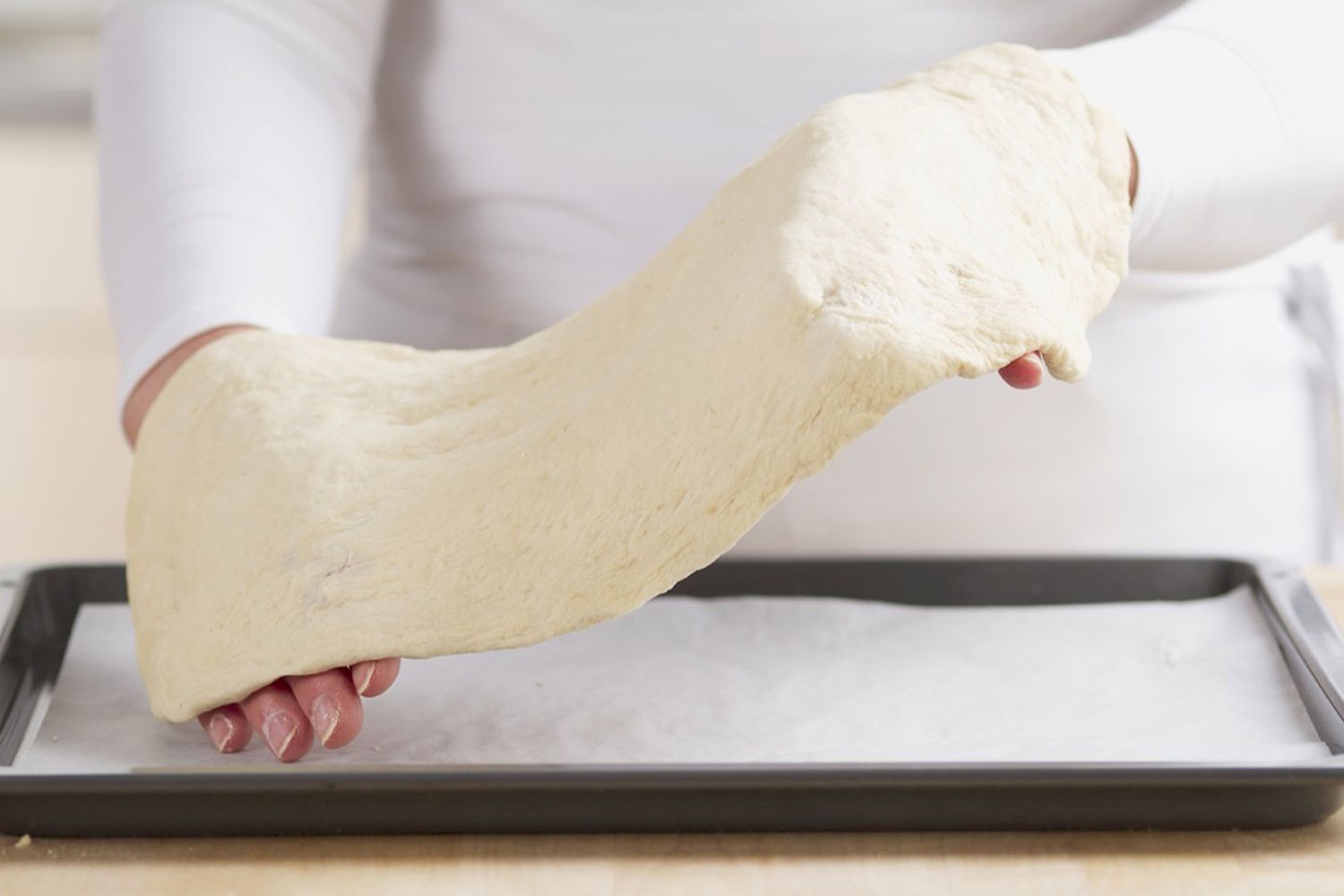 Step: 10/14
Spread the tomato sauce on the pizzas, leaving a 1 cm border around the edge.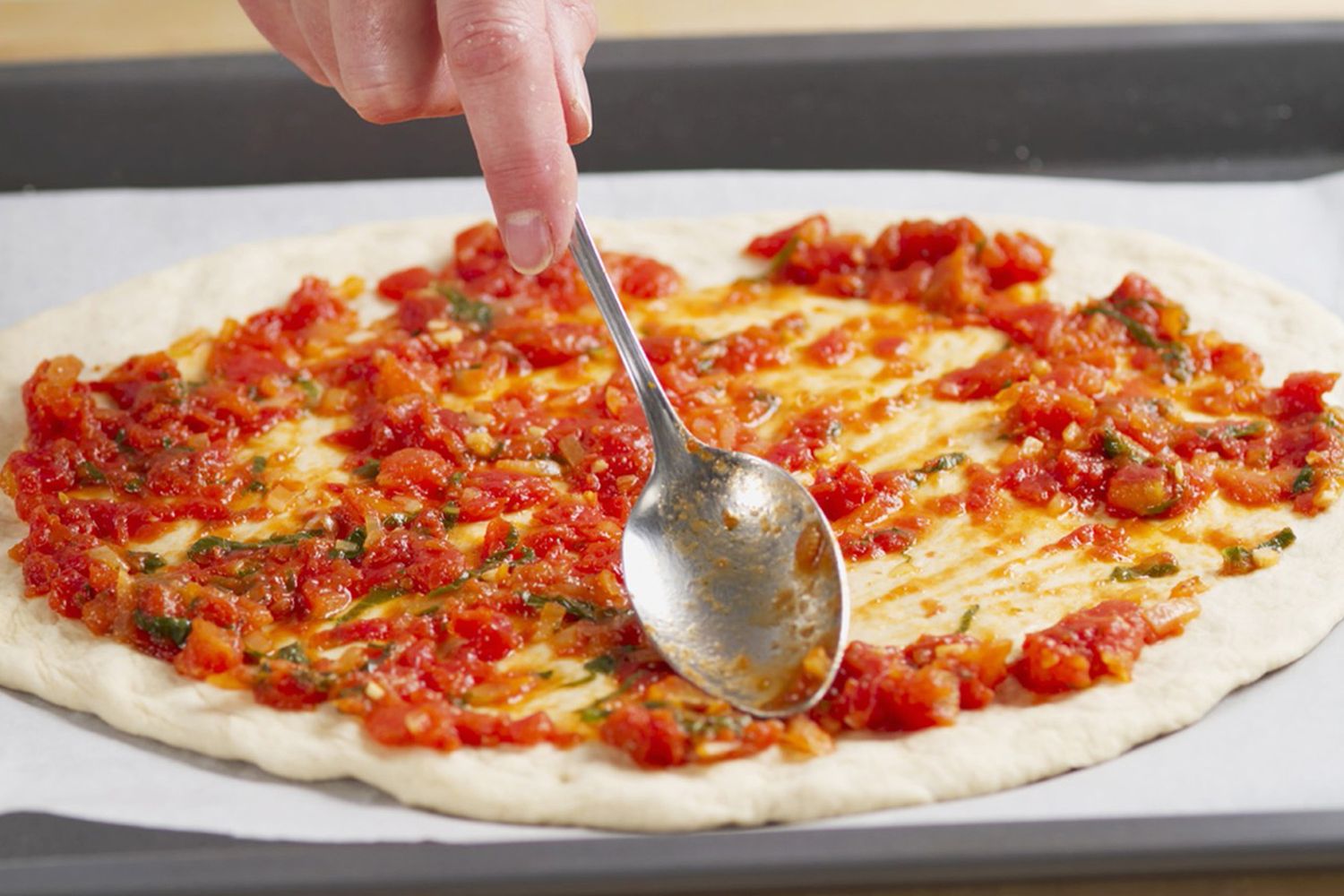 Step: 11/14
Arrange the mozzarella slices on top.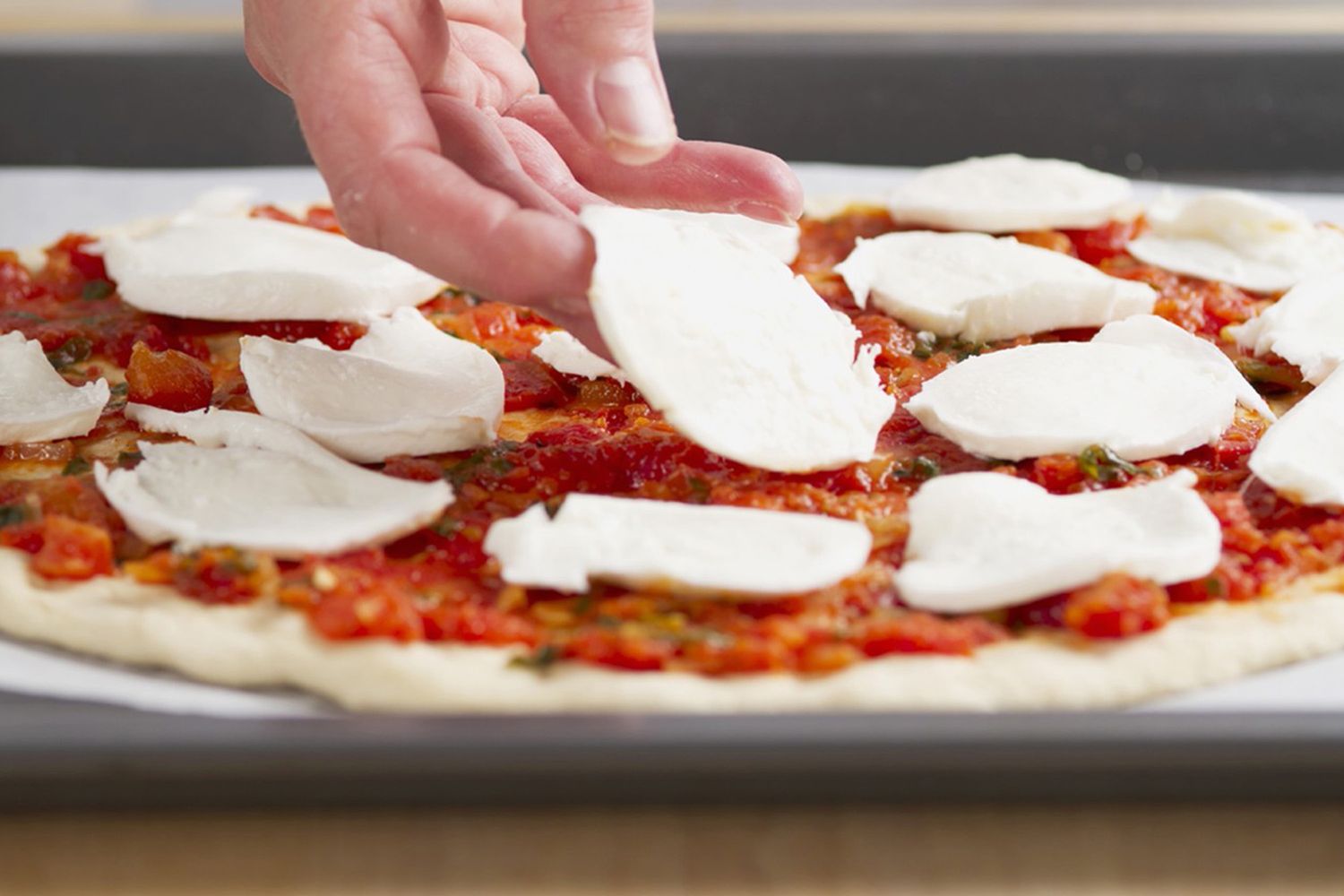 Step: 12/14
Drizzle with a few drops of olive oil.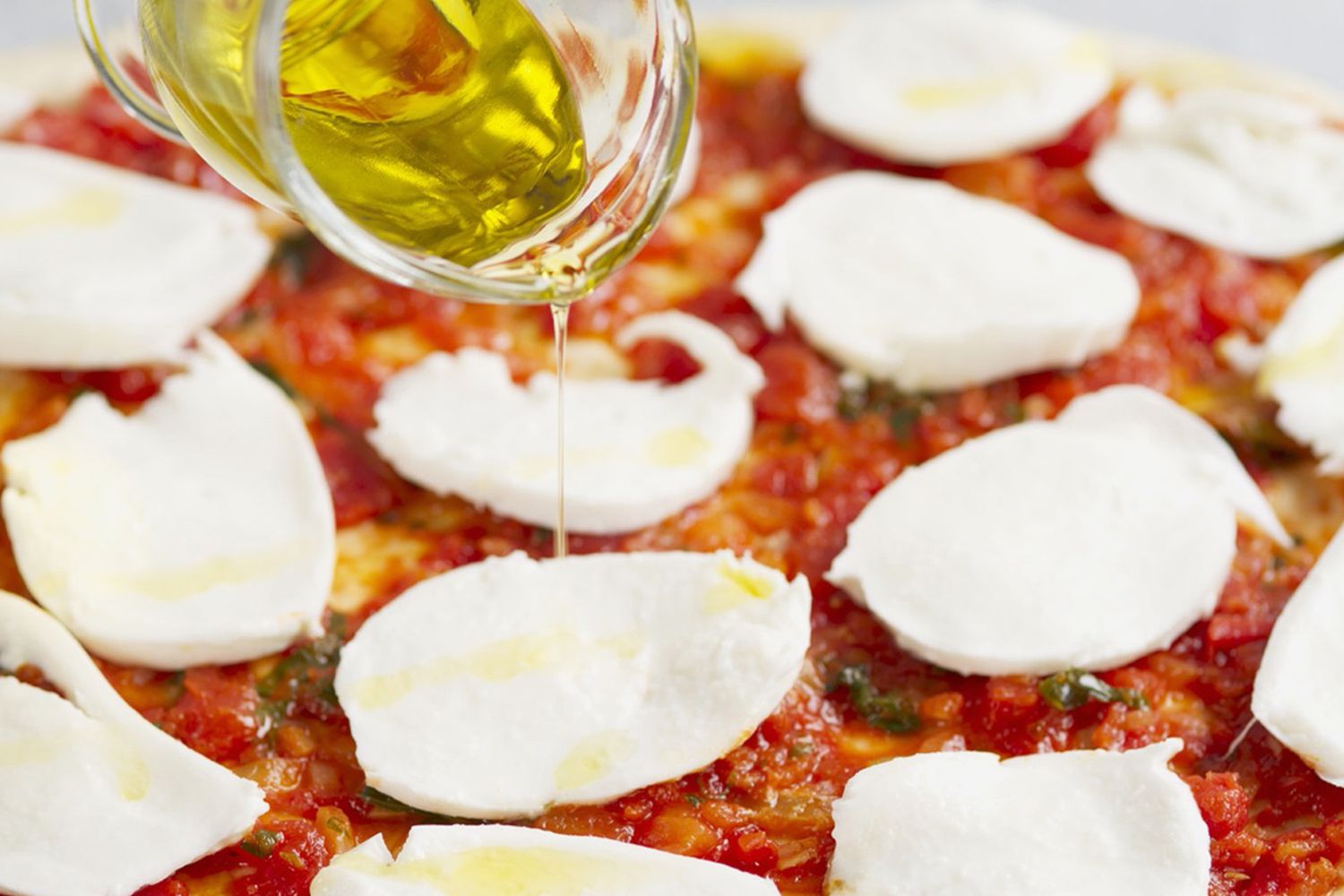 Step: 13/14
Bake in the hot oven for 15 minutes until the base is crisp.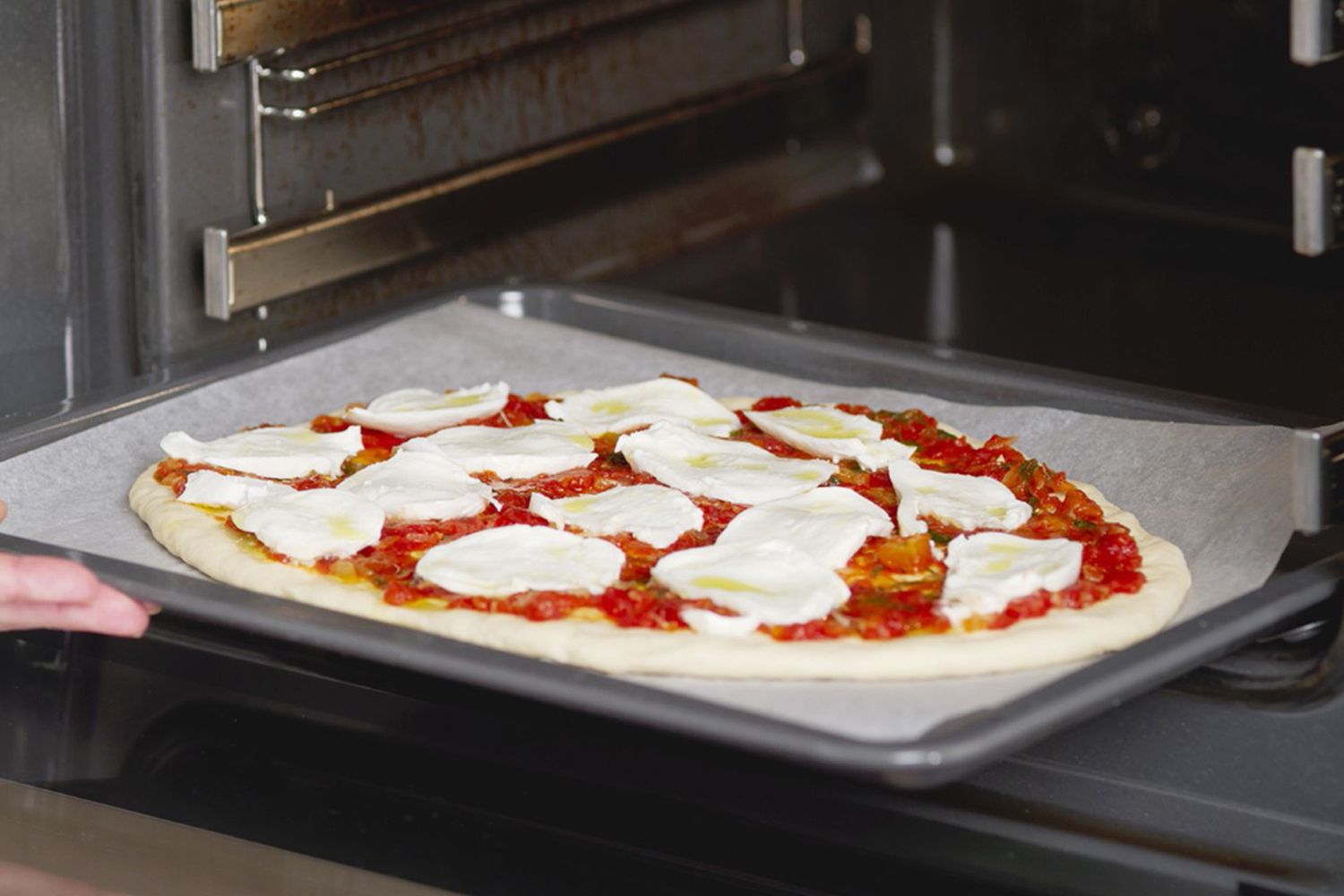 Step: 14/14
Serve sliced and garnished with basil.