Step: 1/9
Wash the eggplants, pat dry and halve lengthwise. Sprinkle the cut surfaces with a little salt and let them stand for 15 minutes.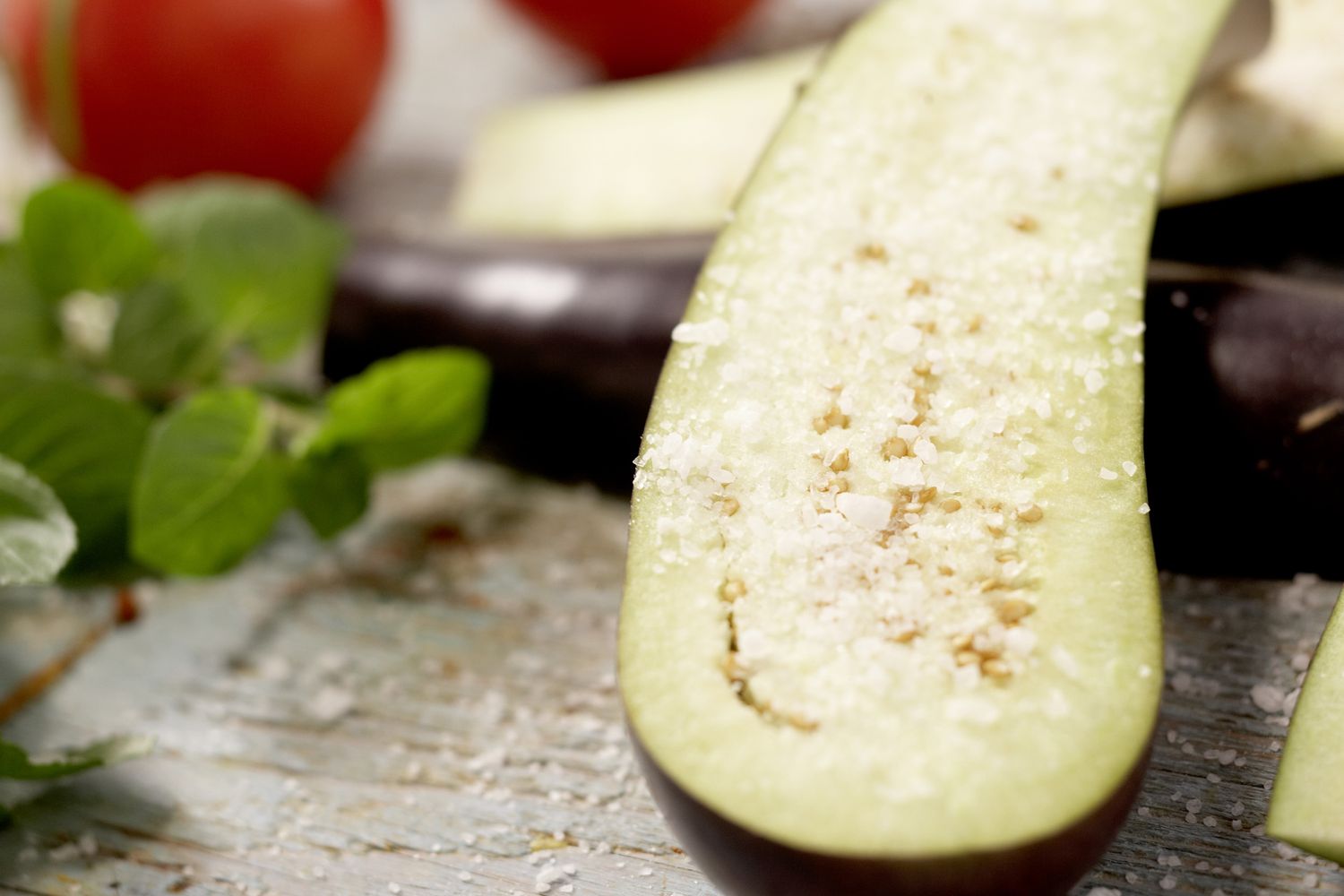 Step: 2/9
Meanwhile, peel and dice the onions and garlic. Wash, quarter, deseed and dice the tomatoes.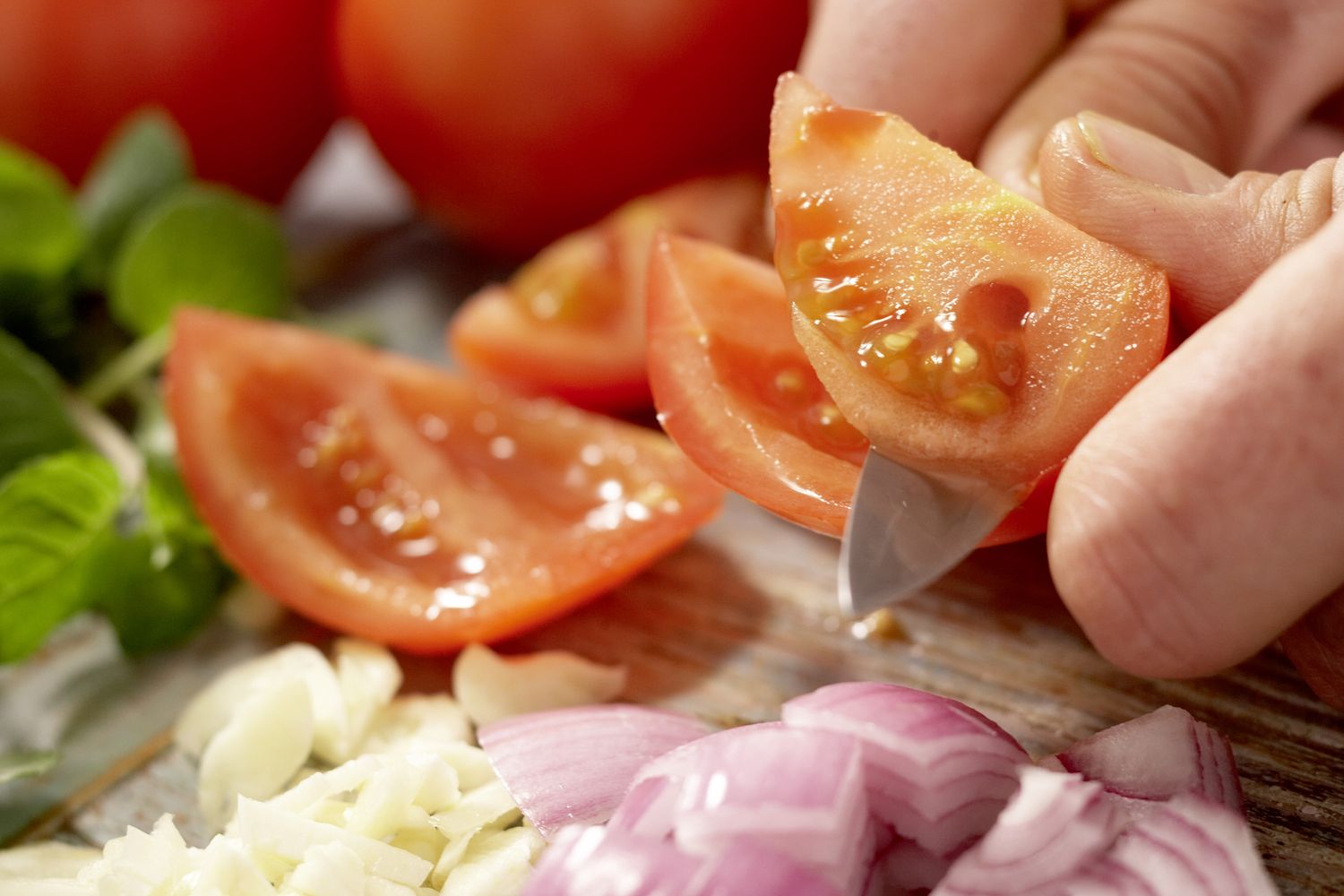 Step: 3/9
Mix the chilli powder with the ginger and turmeric.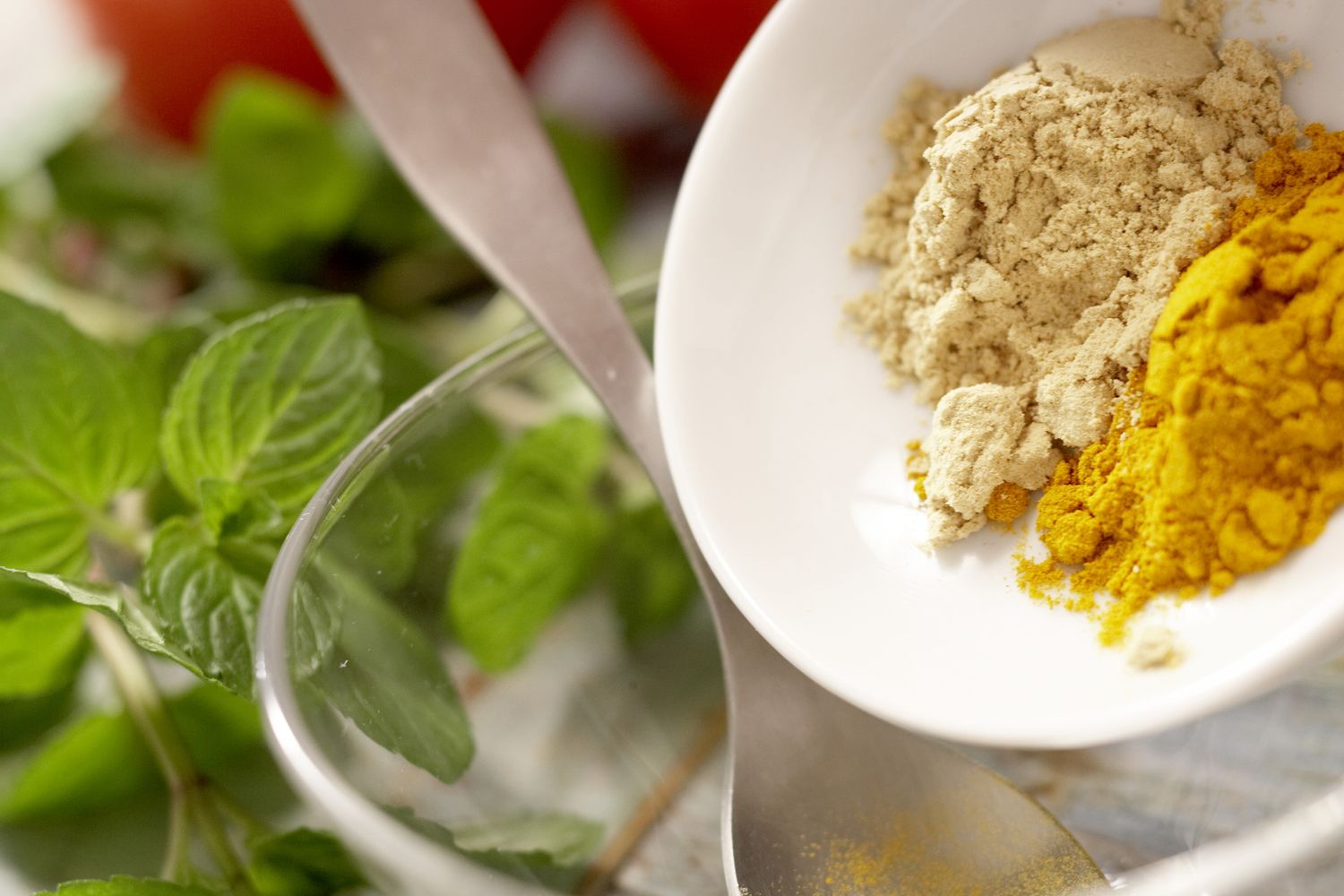 Step: 4/9
Pat the eggplants dry. Heat 2 tbsp oil in a pan and fry the eggplants, cut surface down, for 1 minute. Turn the eggplants, fry for a further 30 seconds and remove from the pan.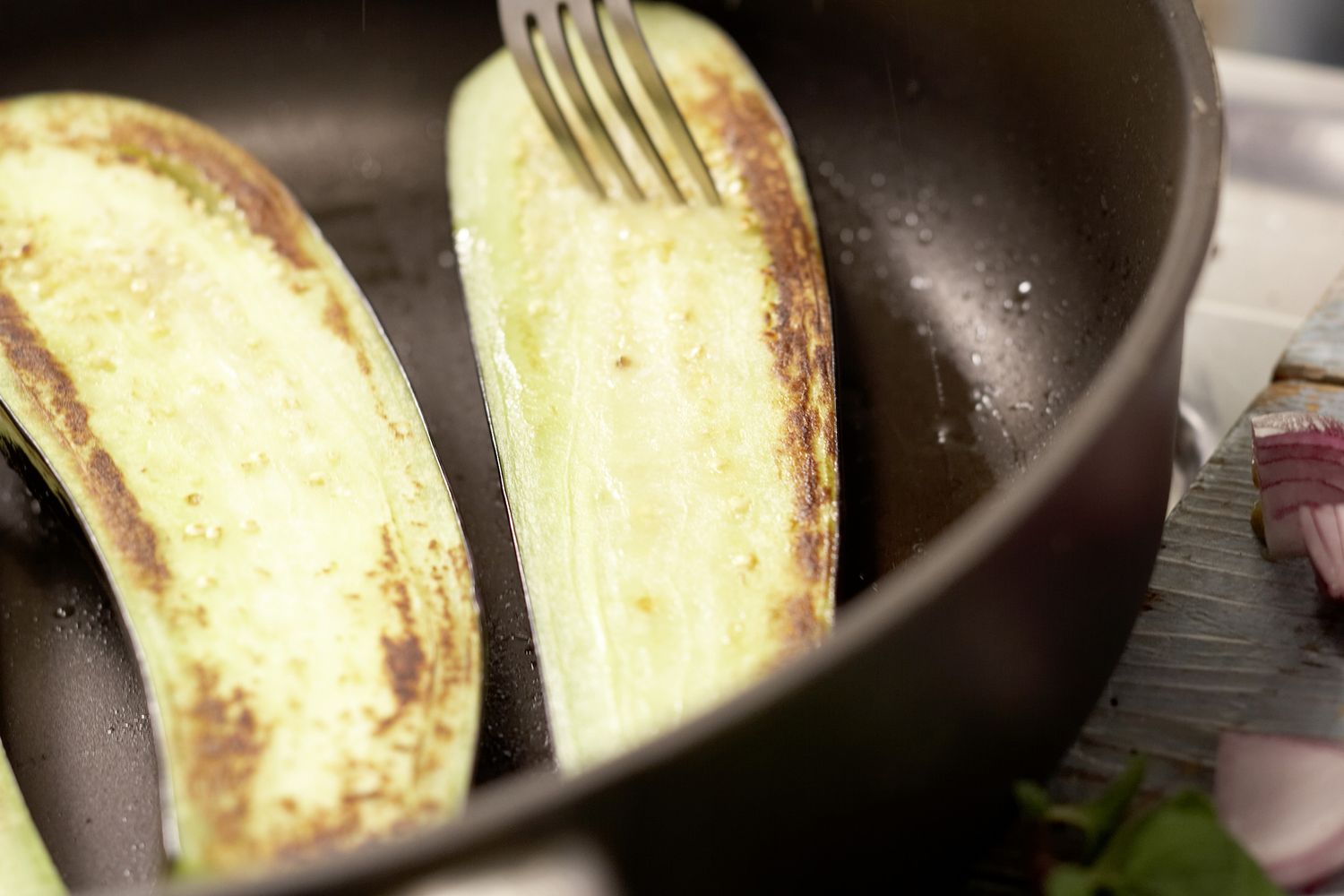 Step: 5/9
Heat the remaining oil in the pan and fry the coriander, mustard, cinnamon stick and cumin.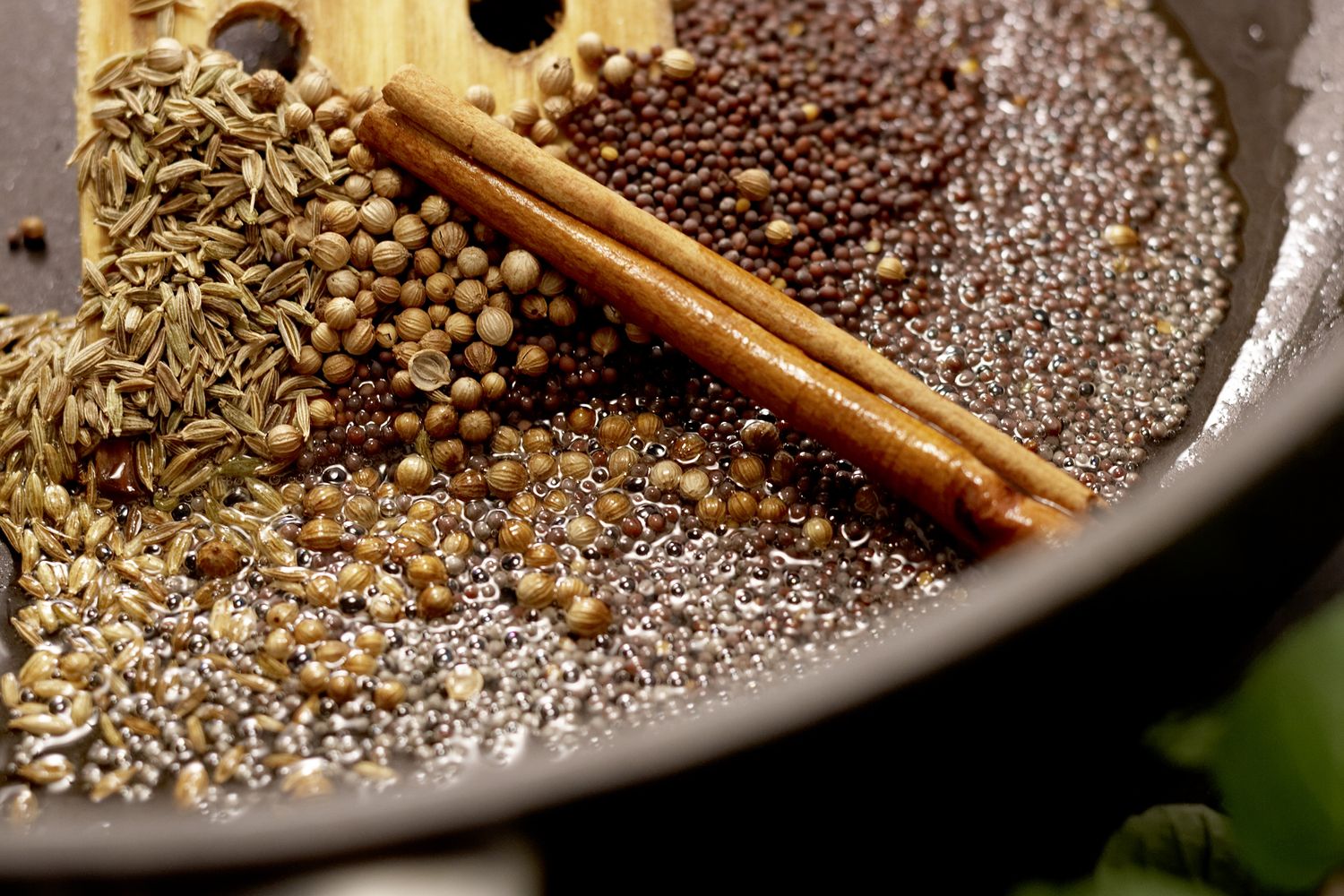 Step: 6/9
Add the onions and garlic to the pan and fry for 2 minutes.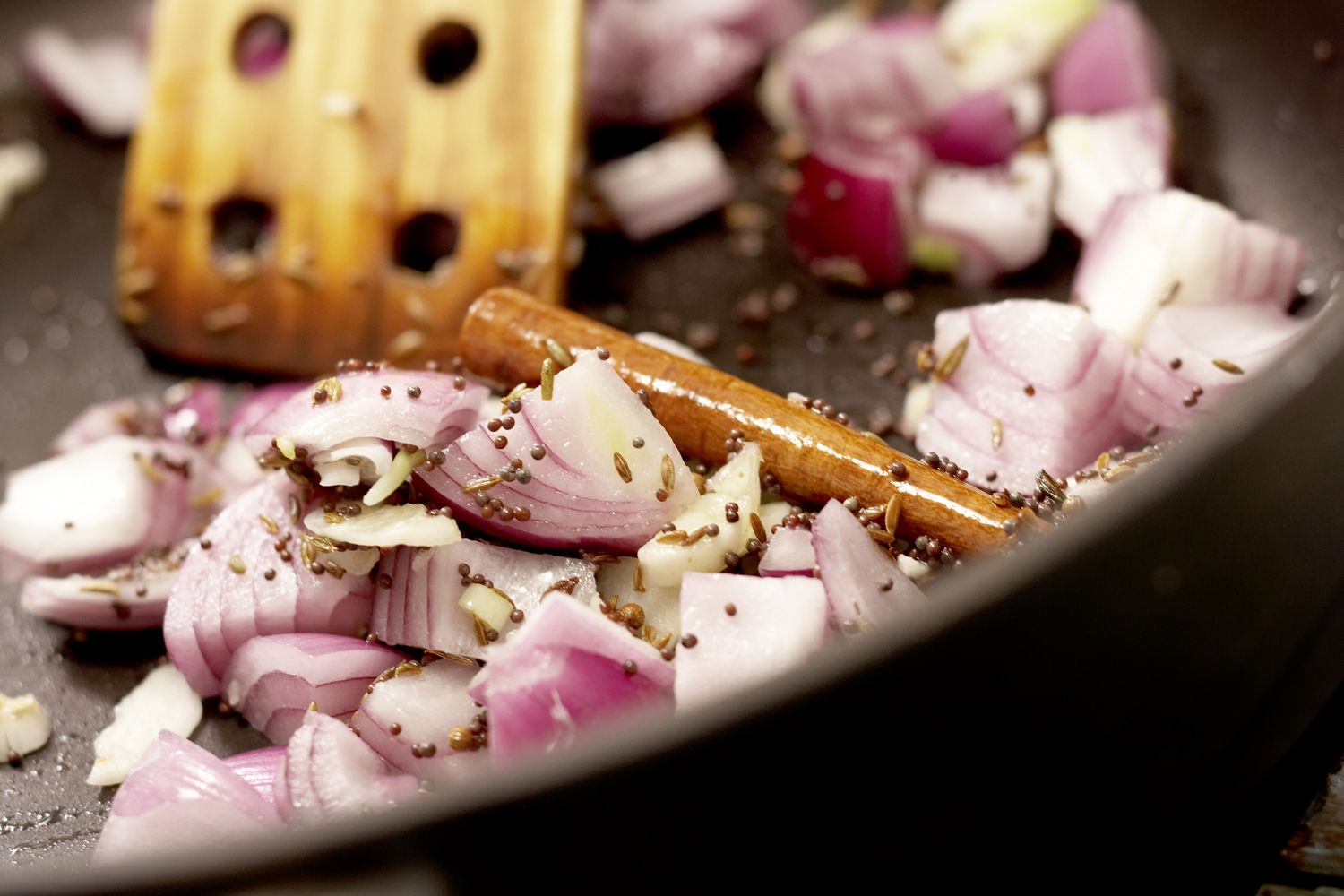 Step: 7/9
Add the tomatoes and the prepared spice mixture and stir briefly.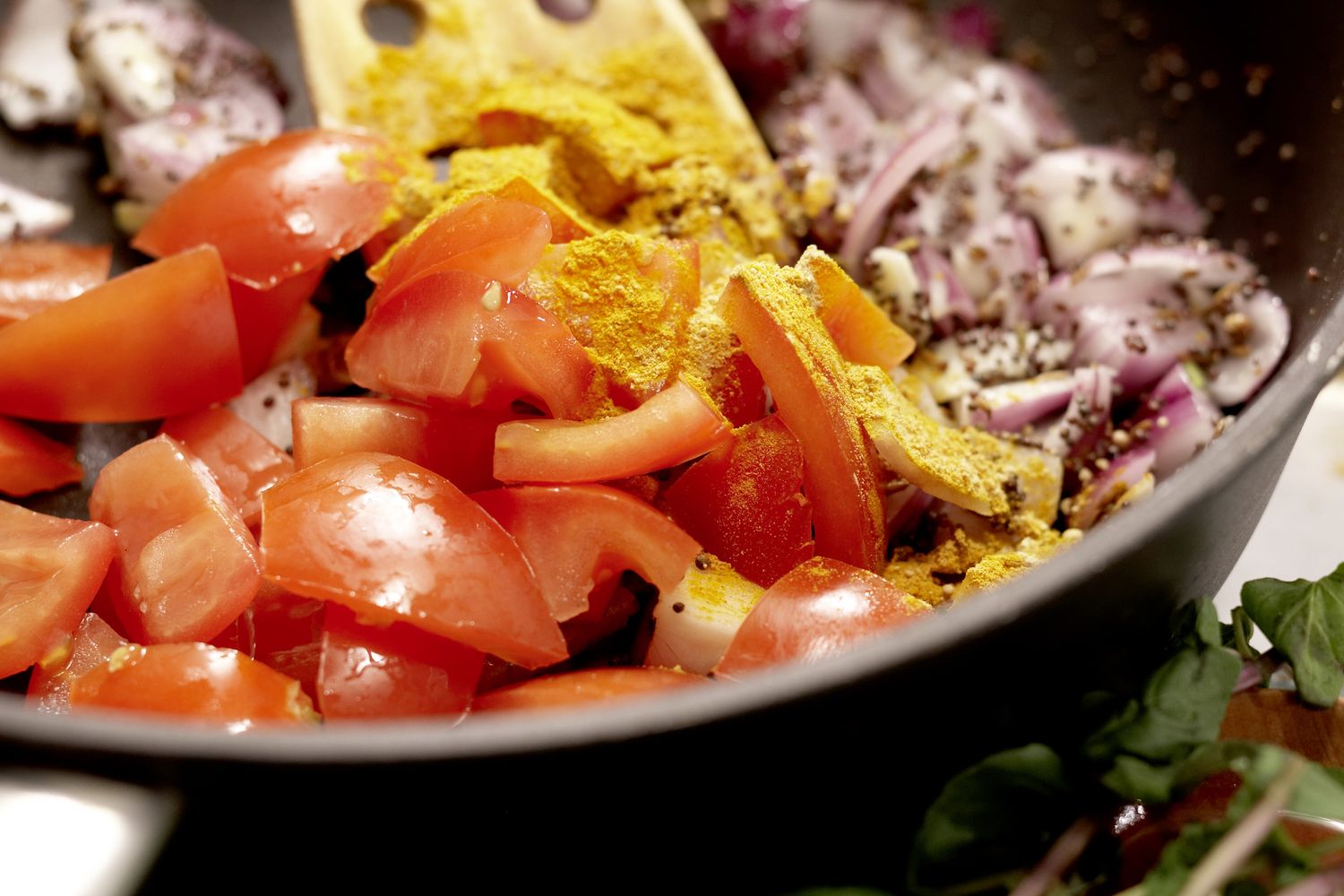 Step: 8/9
Pour in the stock, add the eggplants and simmer, covered, over a medium heat for 20 minutes.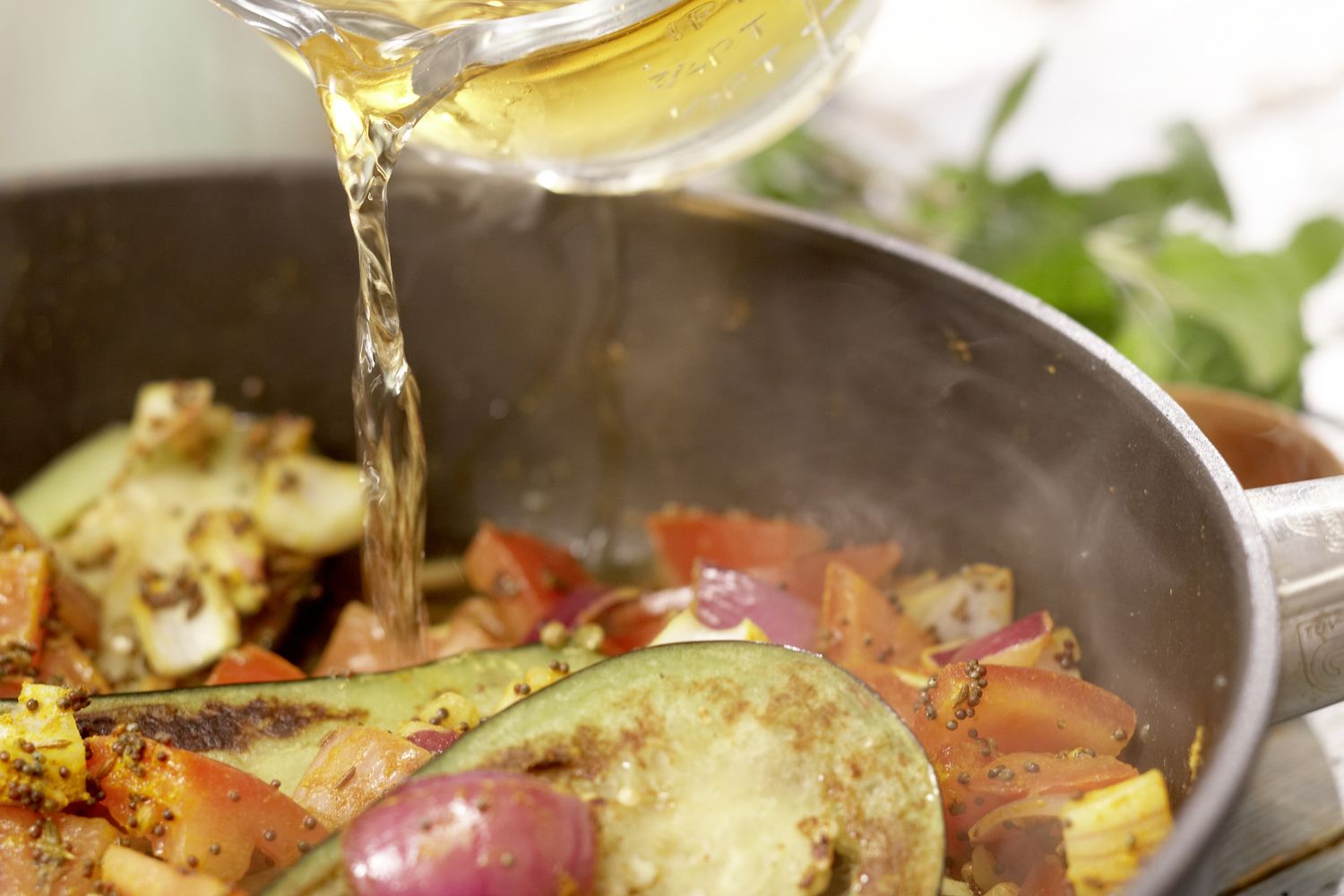 Step: 9/9
Meanwhile, wash the mint, shake dry and finely chop the leaves. Mix with the yogurt and season with salt and pepper. Place the eggplants on plates. Season the sauce with salt, pepper and some vinegar and pour over the eggplants. Serve with the mint yogurt.