When it comes to food there can be few tougher critics than children! Their taste buds are rapidly developing all the time, so what was popular on the family menu last week can suddenly become unpopular the next! Here's what we think makes a great children's meal with ten great recipes for everyone to enjoy!

Getting children involved with the preparation and cooking of meals can be a great way to get them interested in food. Investing in kitchen utensils specifically designed for children and other items like child size aprons and chef's hats can be really effective at getting little ones to try new things. As well as this, making dishes with fresh, vibrantly coloured ingredients can also work really well at stimulating their interest and spark a lifelong passion for food.
To keep you inspired when cooking for children, we've devised a list of ten FreshMAG recipes you can make at home that children will love.
Tortilla with Avocado Beans
This is a great lunchtime meal that is simple to prepare and good fun to make. Avocados are sugar free and bursting with nutrients making them a great choice for kids and parents! What's also awesome about Avocados is they are particular great for the intake of unsaturated fat also known as "good fats". These are essential to the development of the central nervous system and brain, helping children keep in all the new information they learn everyday. Get the recipe here!
Marinated Chicken Drumsticks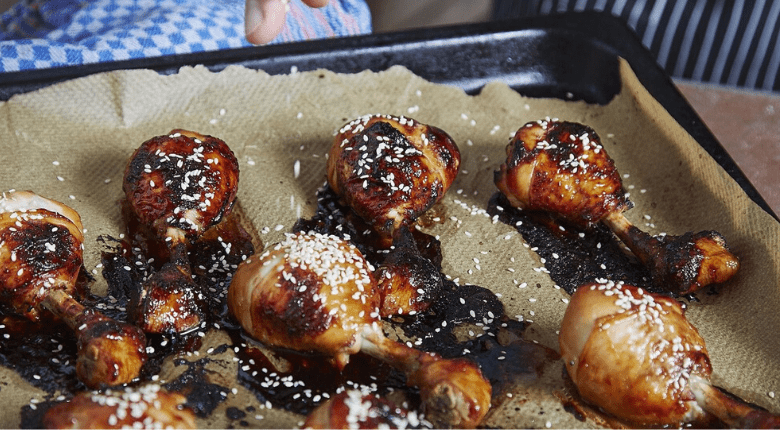 Always popular with children, these marinated chicken drumsticks are a mouth-watering, wholesome family meal that go great with plain rice or veggies. Super easy to prepare and packed with protein, iron, zinc and vitamin B12. Great for growing and repairing muscle tissue after a busy day running around the garden or playground!
Breaded Fish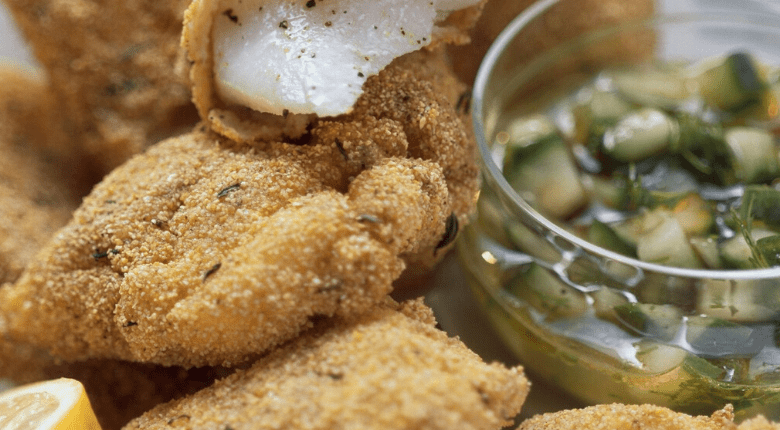 Like chicken, fish also contains high quality protein, iron and plenty of essential minerals to include in a young person's diet. But fish also contains omega-3 fatty acids which support a healthy heart and assists with the development of the brain. Our recipe for breaded fish is great for lunch or dinner and a perfect alternative to a Fish and Chips takeaway.
Try this recipe and impress your family
Linguine with Green Pesto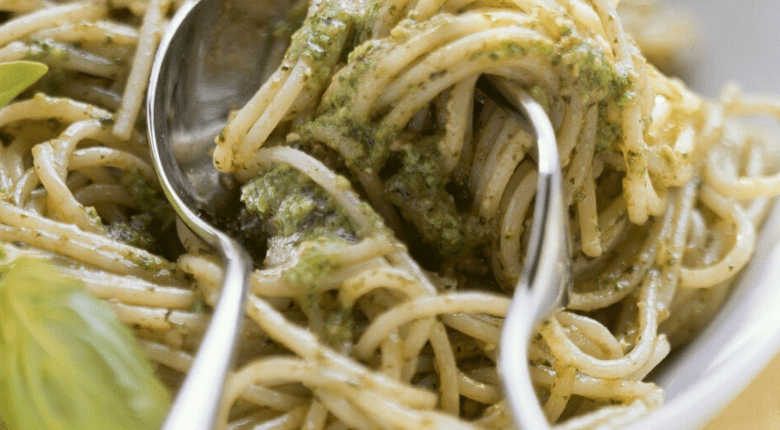 A perfect pasta recipe you can get ready in under half an hour! Kids will love the process of making the pesto from scratch and if you want to let them make it safely why not give some of the pesto ingredients for them to make with a pestle and mortar, whilst you blitz up the bulk of it safely in your food processor. Garnish with a squeeze of lemon to get that zesty freshness and pretend you are on the coast of Italy!
Mini Pizzas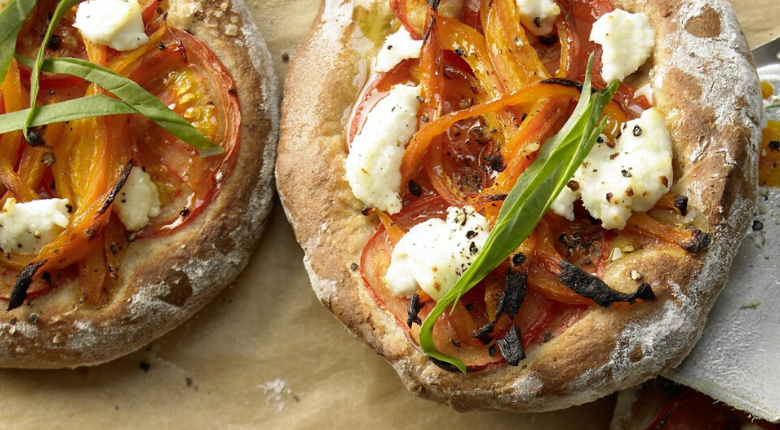 Pizza is always a massive hit with children because it is such an immersive and creative activity for them to enjoy with a delicious end product. The children have plenty of choice over the toppings they can put on theirs giving them a sense of control as opposed to the usual routine of parents deciding what they eat.
Our recipe here has peppers and goat's cheese as the topping but feel free to switch them with classic pizza toppings like salami, ham, mushrooms or even pineapple if you are that way inclined!
Fish Casserole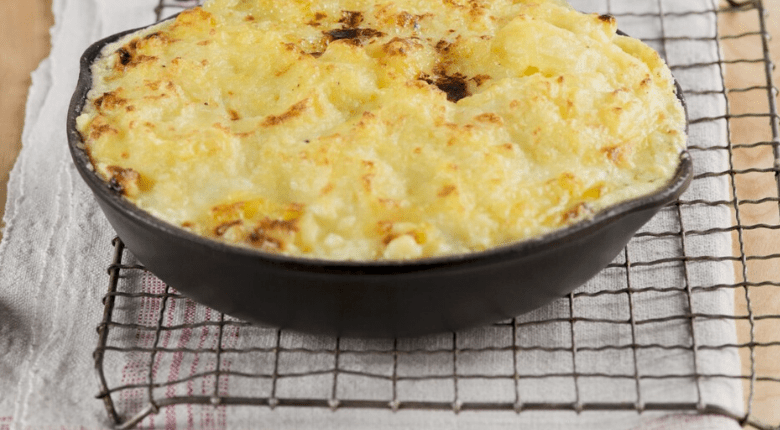 This hearty one-dish Fish Casserole can be whipped up in no time at all and will keep the kids full up, satisfied and hopefully limit the amount of times your refrigerator is raided! Children of all ages will enjoy the making and the taste of the buttery mash potato topping. Get the recipe here!
Pancake Rolls
An ideal lunch or meal for small children's hands! These pancake / crepe rolls are easy, quick and versatile enough to suit even the fussiest of eater. These go hand in hand with humus and vegetable crudites for a complete healthy dish. Perfect size for Tupperware lunch boxes so you can pack them away and take with you on family walk.
Get our recipe for scrummy ham and cheese pancake rolls!
Spaghetti with Meatballs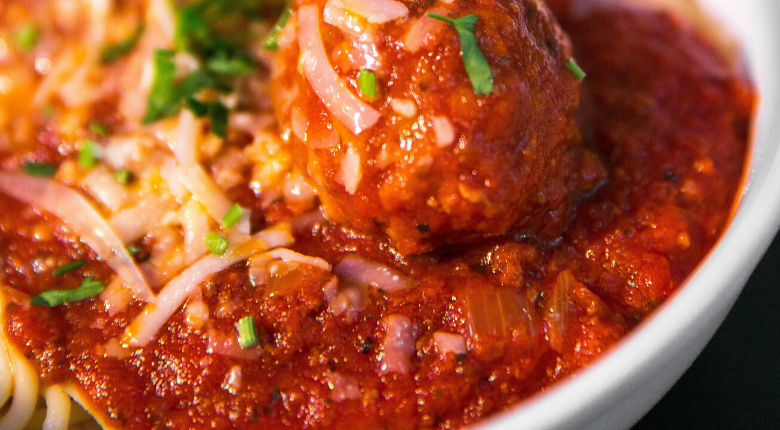 Get the children to help you with this simple meal that is packed full of flavour. Kids love the mess of making the meatballs and eating the wriggly spaghetti, but be warned you may want to make sure they aren't wearing white at the dinner table! Enjoy our Spaghetti with Meatballs in Tomato Sauce dish
Potato omelette with vegetables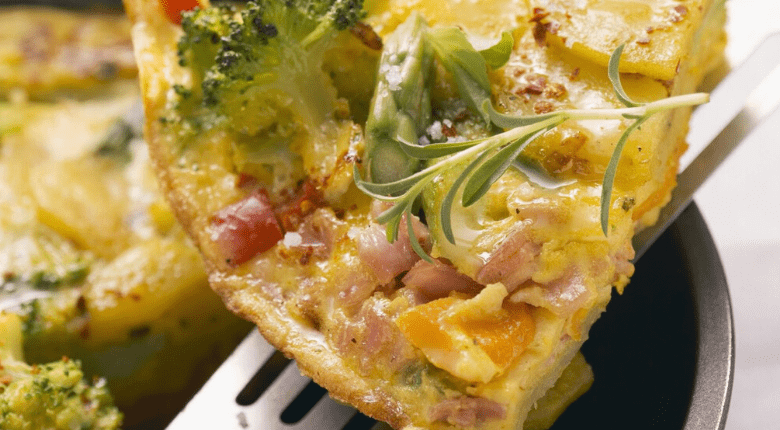 If you're hard pressed for time but still want to make a meal that's really tasty then look no further. This lunch or dinner is also a great meal to make with the kids and teaches them how to make an omelette, which will become a very practical skill as they grow up and learn to cook their own meals. Younger children will love the part where you crack the eggs and mix them up.
Bookmark the recipe here!
Baked sweet potatoes – with colourful dip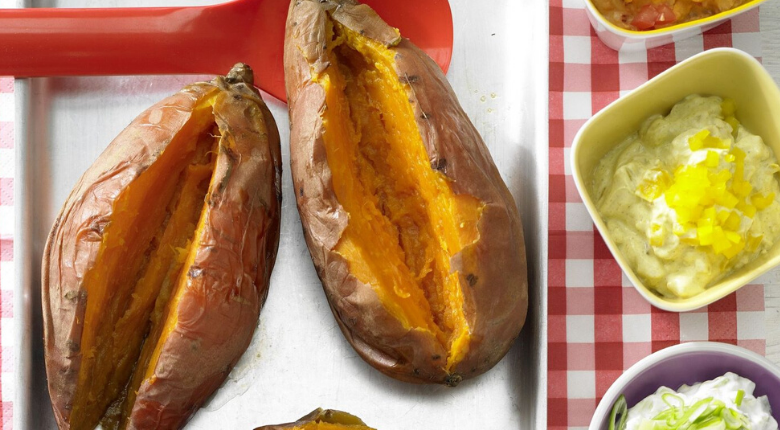 A healthy lunch or dinner for the whole family. Rich in vitamin B6 and C, sweet potatoes also contain lots of fibre. An handy for strengthening the immune system and providing potassium. We've added a selection of colourful dips to accompany our baked sweet potatoes but they also work great with, chilli, chicken, bacon lardons and cheese.
That's our list of ten recipes to make at home for lunch whilst we #stayhome. We hope you find inspiration in these meals and enjoy them with your family.
Let us know what's popular in your household in the comments.