In Germany, the Christmas season traditionally begins on the first Sunday of Advent. The air will be filled with a wonderful Christmas aroma because baked treats such as Stollen (German Christmas fruit cake) and Plätzchen (Christmas cookies) are traditionally prepared during this time. As well as the traditional Christmas decorations like nativity scenes and gingerbread houses, Advent wreaths, lights and candles adorn streets and homes. To give you an insight into our brand's home country, here's a flavour of what constitutes a traditional Christmas in Germany. It probably won't surprise you to discover that there are a number of similarities to our own festivities.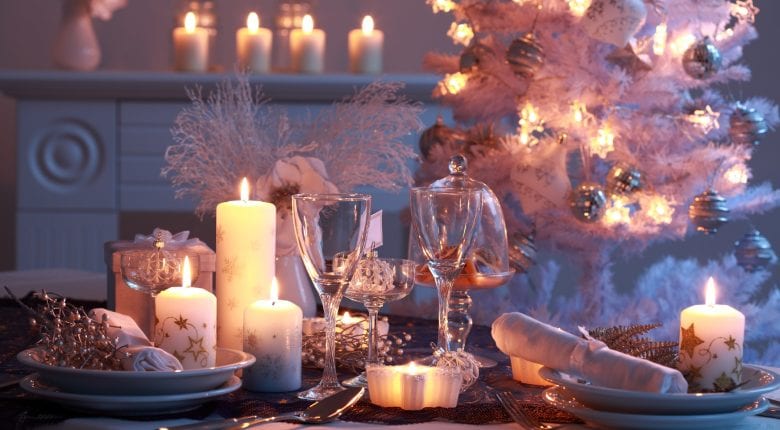 Advent: in preparation and anticipation of Christmas
A big part of Christmas traditions in Germany – one the UK adopted – is Advent. It was derived from the Latin word "Adventus" meaning arrival. In commemoration of the First coming of Christ at Christmas. It begins on the 4th Sunday before Christmas. This first Sunday of Advent marks the beginning of the Christmas season. Around this time, people will start to decorate their homes and prepare Christmas treats for the upcoming celebrations.
Advent is accompanied with symbolism and traditions such as the Advent wreath and the Advent calendar. The Advent wreath is believed to have been founded in the 19th century as a way to help the children count the days until Christmas. It customarily holds four candles which are lit, one after another. On the first Sunday of Advent, the first candle is lighted up, on the second Sunday of Advent, the first and the second candle… And by the fourth Sunday, all four candles are lighted up. Usually, the "new" candle is lit during a family brunch/lunch on Sunday, encouraging quality time with families and loved ones.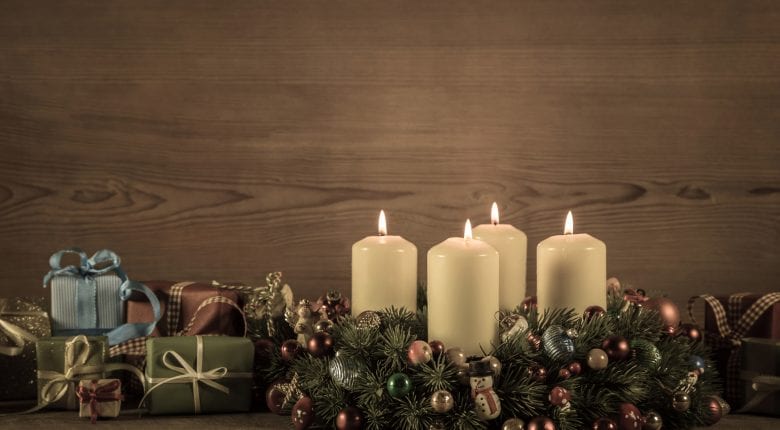 Again, as with the UK, another custom during this season is the Advent calendar. It is mostly used in anticipation of Christmas and is given to families, friends and loved ones. The Advent calendar comes in different types and designs, usually in form of small boxes or specially decorated socks which are 24 in numbers and include small gifts and treats. Another popular type, the chocolate Advent calendar, can be found in every supermarket in a wide choice of different chocolate brands. Variations including tea or cosmetics are also available. The recipient of the calendar will have to open one box each day starting 1st December, leading up to Christmas Eve.
Weihnachtsmarkt: Christmas markets in Germany
Christmas markets are a very popular destination during this season. It starts at the beginning of Advent and lasts until Christmas. Every town in Germany will surely have one, with attractions such as the Nativity scene, huge Christmas trees and pyramids. Different stalls sell special Christmas cookies, bratwurst, gingerbread, special Christmas chocolates, roasted almonds and other Christmas treats. There's always merriment in the form of music, choirs singing Christmas carols or live bands playing Christmas songs. For most of the visitors, the special highlight is the most popular drink this season, the Gluhwein (mulled wine) which comes in red, white and non-alcoholic. In the evenings, it has become a tradition to visit the market to meet friends and have a cup of Gluhwein together.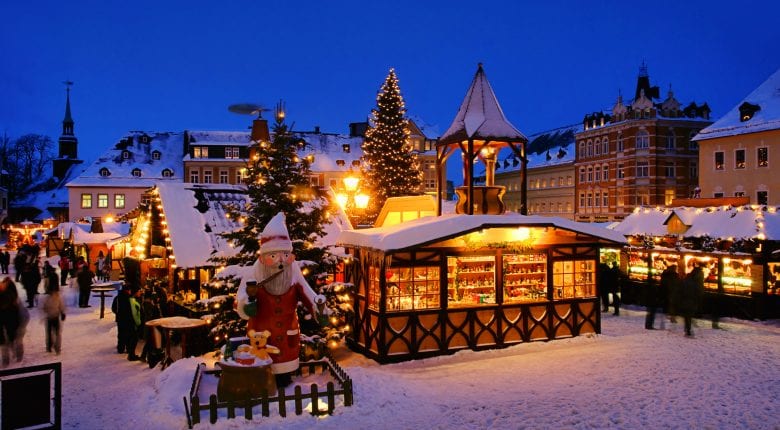 Christmas cookies and other baked goods
Advent is also the time where families start rustle up their secret and passed-on recipes. Baking different sorts of Christmas cookies together with the family is one of the highlights of the season. Some of the famous baked cookies and treats are gingerbread cookies and Stollen (Christmas fruit cake).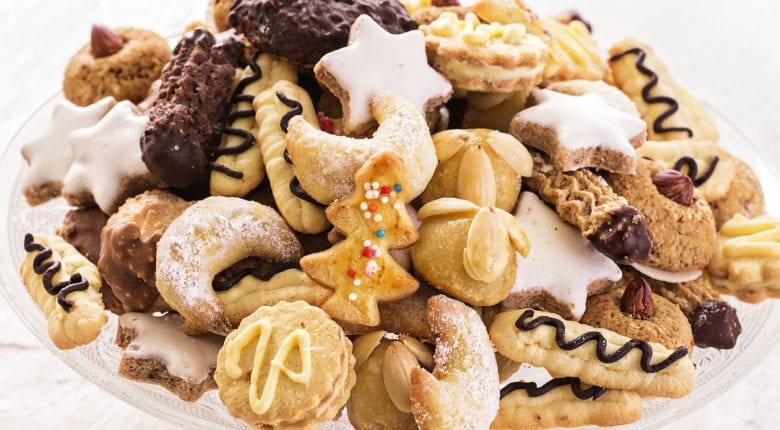 If you enjoyed this article you might also be interested in Christmas in South America and Christmas in Bulgaria. Feel free to share this on Facebook and Twitter – we're also on Instagram and Pinterest!