When Prince Harry and Meghan Markle invite their guests to the wedding reception in Windsor on 19 May, they will not, under any circumstances, be wined and dined with French Champagne. According to unconfirmed reports in the English press, the royal couple and guests will once again be raising a glass of English sparkling wine from the county of Kent.
Sparkling Wine from Chapel Down
Prince William and Kate Middleton opted for a sparkling wine from Chapel Down for their wedding back in 2011. We now understand from "generally well-informed sources" that Prince Harry and Meghan Markle are likely also to have decided on this vineyard in Tenterden, located in the county of Kent in southern England. This underlines once again both the status which English sparkling wines now enjoy and the level of quality they offer.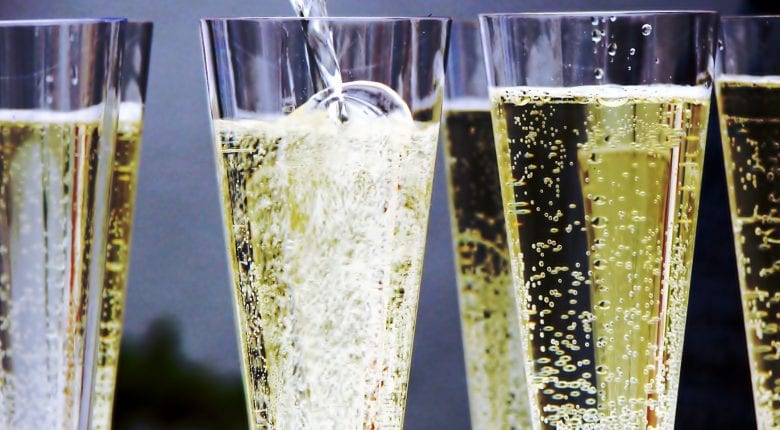 A match for Champagne
The English are becoming increasingly important as producers of fine sparkling wines. Today, around 70% of the English wine harvest is already used to produce sparkling wines, the best of which are certainly a match for good champagnes. This has all not just happened by chance. The British, for example, are regarded as the greatest lovers and connoisseurs of Champagne outside France. And there's good reason for this in terms of geology. Those famous chalky soils which give the Champagne in France its character also occur in the counties of Sussex and Kent in southern England. In recent times, even well-known Champagne houses have therefore been putting their feelers out across the Channel in order to establish vineyards on British shores.
In England itself, people have been aware of the quality of English sparkling wines for some time now. For example, English sparkling wine is now just as likely to be served at state receptions in 10 Downing Street, as it is on board British Airways in first class.
If you have any questions or comments about this article please send us a message. Simply use the comment function below this article or join in a discussion with us on Facebook.