In southern England and Wales there are around 400 commercially operated vineyards. Nevertheless, there are still those who mockingly refer to British viticulture as a type of "gardening". These days, however, one branch of English winemaking has quietly carved out a significant niche for itself – the production of sparkling wine.
Today, around 70% of the English grape harvest is used for the production of sparkling wine. The best of these wines can certainly compete with good champagnes. This trend has not come about by chance. The British are the greatest lovers and connoisseurs of champagne outside of France. And there's good reason for this in terms of geology. Those famous chalky soils which give the Champagne in France its character also occur in the counties of Sussex and Kent in southern England. A particularly high number of excellent sparkling wine producers are located here. In recent times, even well-known Champagne houses have been putting their feelers out across the Channel in order to establish vineyards in the UK.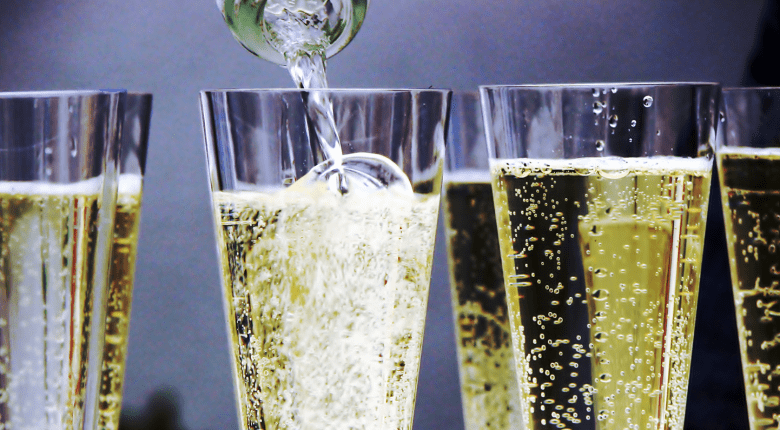 England's own sparkling wine enjoys a good reputation
In England itself, people have been aware of the quality of English sparkling wines for some time now. For example, it is just as likely to be served at state receptions at No.10 Downing Street as it is on board British Airways in first class. An outstanding example of the wine is Nyetimber Manor, which was once the residence of Anne of Cleves, the fourth wife of Henry VIII. In the 1980s, the estate was converted into a modern vineyard which now has 170 hectares of vineyards. It was also planted with vine varieties commonly used to make champagne – Chardonnay, Pinot Noir and Pinot Meunier.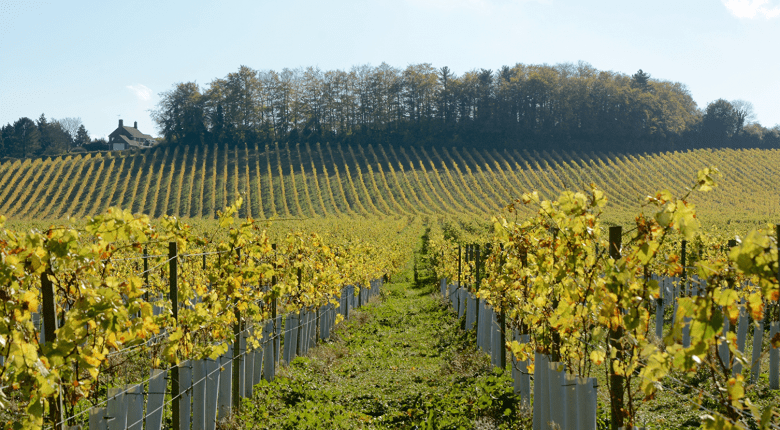 Since then the production, strongly modelled on the French original, has reached such a high level that Nyetimber has already out-competed some high-quality champagnes in blind taste tests. Even Prince Harry and Meghan Markle toasted their wedding with English sparkling wine. Seen as exotic in the world of wines, it has developed into a product of international quality.
If you have any questions or comments on this article, please do get in touch with us on Facebook or Twitter.