Kale is one of the most popular winter vegetables in the UK, taking pride of place on many-a-superfoods list. But why does the constant enthusiasm for the curly vegetable show no sign of abating? Perhaps it's because it has developed from being a traditional classic into a trendy superfood. Here we explore the health benefits kale has to offer, how best to store and cook kale, as well as suggesting a tasty kale recipe.
In botanical terms, this cabbage variety is one of the brassicas. The frost-hardy winter vegetable exists worldwide and is a form of wild cabbage. The majority of the kale consumed in the UK belongs to the species acephala and is curly-leaved. Flat-leaved kales are also cultivated but are usually tougher and are used mainly for animal feed.
Kale differs in its shape from most of the usual cabbage varieties, as well as the Savoy cabbage. This is because the vegetable does not form a head, but instead dark-green curly leaves, which sprout from a tall-growing stem. A distinction is made between finely-curled and tightly-curled kale.
Ancient cabbage variety
Thanks to its hardy properties, kale is grown in cold and moderate climates such as those in north-west Europe, Scandinavia and the Baltic states. In the UK kale is harvested from around September through to March. The leaves are plucked in the harvest.
Kale is said to originate from a variety of wild cabbage which itself originates from the eastern Mediterranean region. These entirely native forms of cabbage are found in only very few places around the world, including in Helgoland, far away from the Mediterranean. Kale has been cultivated for a very long time. It was already grown in ancient Greece (300 BC) and in Italy.

How to cook kale
Kale and other cabbage varieties are often used in dishes such as kale with smoked sausage. However, kale can actually be used in a wide variety of different ways. Have you ever considered steaming, braising or even frying the cabbage? This is also a way of retaining more of the nutrients – and nutrients are something the curly cabbage has in abundance. For this reason, it is important to make sure you do not heat the cabbage for too long. A great alternative to the above is blanching. For this, you first have to place the washed kale in hot salted water for just a short period. Next, squeeze out excess water and chop it up finely. Now it can be braised in cream or olive oil.
What is surprising is that the young kale leaves can also be used raw, for example in salad. Green smoothies are also very popular and actually get their green colour from raw kale. And this is one of the reasons why kale has recently been enjoying its moment in the spotlight, making the transition from traditional vegetable accompaniment to trendy fresh beverage.
Store kale in BioFresh from Liebherr
Kale is best stored in the fridge where it will keep for up to a week. In a Liebherr BioFresh compartment kale will stay crisp and crunchy for up to two weeks.

It's all in the spices
As with a number of cabbage varieties, it's the correct seasoning which turns the dish into a culinary delight. The traditional methods of preparation using smoked sausage or bacon in most cases need salt, pepper and a pinch of nutmeg. However, the cabbage also combines really well in vegetarian options with sheep's cheese, garlic, onions, tomatoes, potatoes or olive oil. Looking for something a little more exotic? In which case try pan-fried cabbage with chilli, paprika, garlic, and with soy sauce as the finishing touch.
Caldo verde recipe
Here's is a simple Portuguese cabbage soup (Caldo verde) recipe which is prepared as follows:
Boil 4 floury potatoes
Lightly mash the potatoes using a little cooking water
Cut ½ kg kale into fine strips
Cook kale for 4 minutes in boiling water
Drain kale and add to the potato soup
Season with olive oil, salt and pepper
As tasty as the cabbage may be, in most cases a slight discomfort in the stomach may be inevitable after eating. In this case, it is best to turn once again to the spice rack for assistance. This is because spices such as fennel, aniseed and caraway will help to lessen the discomfort and, in some cases, will combine perfectly with your chosen method of preparation. Otherwise, treat yourself to a nice herbal tea after your meal.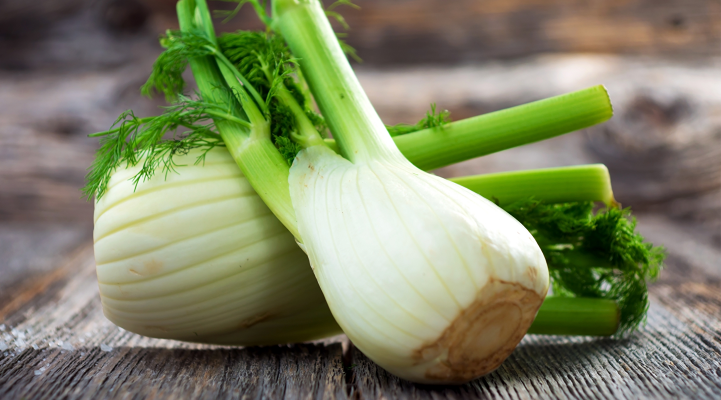 The health benefits of kale
Kale is very healthy because it is rich in nutrients and, at the same time, very low in calories. It is one of the vegetable varieties with the most vitamins, minerals and trace elements. It contains a lot of carbohydrates and roughage and has a relatively high protein content. In addition to high levels of pro-vitamin A, B vitamins, folic acid, vitamins E, K and C, it is also rich in minerals such as potassium, calcium, phosphorus and iron. Some secondary plant substances are also present in kale – flavonoids and glucosinolates. These are said to have an anti-inflammatory effect. There are, of course, vegetable varieties which offer more than kale in terms of individual constituents. However, with regard to its composition and overall content of valuable substances, kale's nutrition is the number one. A genuine all-rounder and superfood, whether on its own or even as part of a superfood salad.
"Deemed to taste sublime, when heated up a second time…"
As with widow Bolte in Wilhelm Busch's poem, many believe many traditional cabbage dishes to taste even better when reheated a few times. However, care needs to be taken. Brassicas, which include kale, generally have a high concentration of nitrates. When repeatedly heated up, the nitrate contained may be converted into nitrite, which can be carcinogenic. However, you don't need to worry when cooking. Vegetables, as well as our drinking water, are subject to strict statutory regulations relating to nitrate content.
Does kale need frost?
The assumption that kale doesn't taste really good until the leaves have been exposed to the first frost still stubbornly persists. The background to this assumption is that during the ripening process some of the starch turns into sugar. This occurs as a result of the plant's energy metabolism – photosynthesis. If the kale ripens over a long period more sugar will be formed as a consequence. In specific terms, this means that in cold temperatures the plant's metabolism is certainly slowed, however, the sugar continues to form. The observation that cold temperatures and long ripening seasons benefit the flavour of the kale has led to the assumption that frost is required. However, frost is no longer a sign of quality in more recent varieties.
Is kale your go-to vegetable during the colder months? Do you have any kale recipes you'd like to share with us? We'd love to hear from you! Get in touch with us on Facebook, Twitter, Instagram or Pinterest.