Liebherr-Hausgeräte has been announced as the winner of the German Design Award 2019 for the SBSes 8486 BluPerformance side-by-side and the EWTgb 3583 built-in wine cabinet.
Quality, Design and Innovation
According to the jury, "The SBSes 8486 is not just a fridge, but rather a fully-functional all-rounder with a high-quality, modern design, made unique by its distinctive side-by-side door. A cleanly designed product lending a touch of elegance to any room."
In addition, the EWTgb 3583 built-in multi-temperature wine cabinet also won the German Design Award, and the jury had the following comments to make: "The modern wine cabinet offers two independent and separately adjustable climate zones. The glass door transforms the fridge into a stylish piece of furniture, which is further enhanced by the atmospheric interior LED lighting. A fantastic product that is impressive in every regard."
A certain number of design products are awarded the title of winner in each category. These are selected by a separate specialist jury for each category of the German Design Award. For Liebherr, the awards are further evidence of the outstanding quality and of the classic and timeless design which is a mark of the products.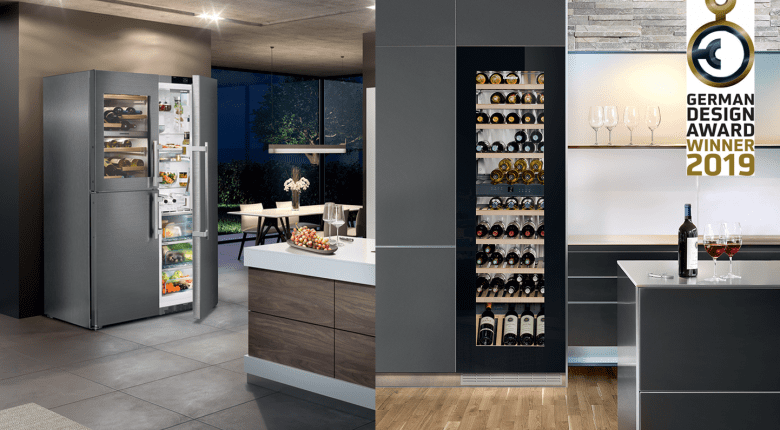 About the German Design Award
The German Design Award is the international premium prize from the German Design Council. It was established with the goal of discovering and honouring unique design trends. Since 2012, submissions from the world of product and communication design have been awarded prizes on an annual basis. The jury for the German Design Award consists of design experts from a wide variety of specialist fields. They come from the worlds of business, education and science as well as the design industry and are recognized experts in their fields.
If you have any questions or comments about this article, please contact us or join in a discussion with us on Facebook or Twitter.