The international expert jury consisting of designers, design professors and specialist journalists awarded the sought-after seal of approval for design quality to the winners from among more than 5,000 entries. Liebherr convinced the jury with the CBNes 6256 fridge-freezer and the EWTdf 3553 built-in temperature-controlled wine cabinet.
"We are delighted that Liebherr Domestic Appliances has once again been able to demonstrate the huge importance of design to our business. Receiving the Red Dot Award 2018 means a great deal to us for this reason. The offer of customer-oriented solutions in a timeless and classic design, combining form and function in line with our guiding principles, is what makes Liebherr design so special, and is how we are perceived and appreciated by the public", said Günther Sproll, Head of Marketing at Liebherr Domestic Appliances.
The CBNes 6256 fridge-freezer is particularly energy-efficient and features BioFresh technology. At a temperature of slightly above 0 °C and in combination with the ideal humidity, fruit and vegetables, fish, meat and milk products keep for considerably longer than in a conventional refrigeration compartment. Time-consuming defrosting is a thing of the past thanks to NoFrost technology. Two internally integrated LED light columns ensure even illumination and provide pleasant and high-end lighting. The elegant GlassLine equipment made from safety glass completes the high-quality overall impression.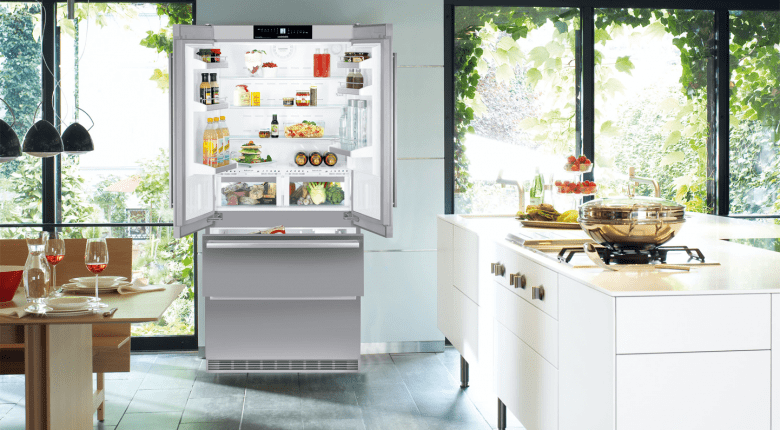 The EWTdf 3553 built-in temperature-controlled wine cabinet from the Vinidor series features two wine safes for individual and precise temperature control between +5 °C and +20 °C, so that red wines, white wines and champagne can always be stored at their ideal drinking temperature. The integrated FreshAir activated charcoal filter ensures optimal air quality so that unpleasant odours do not impact on the quality of storage. At Liebherr Domestic Appliances design has the job of conveying the brand's core values (quality, design and innovation) and enabling others to experience these. Aesthetic and contemporary design obviously always follow functionality, which is the top priority during product development. Ultimately, however, its specific design properties, such as the shape of the doors, handles and design of the interior features, clearly identify the product as a Liebherr brand – a brand which provides its products with an identity which makes them unique.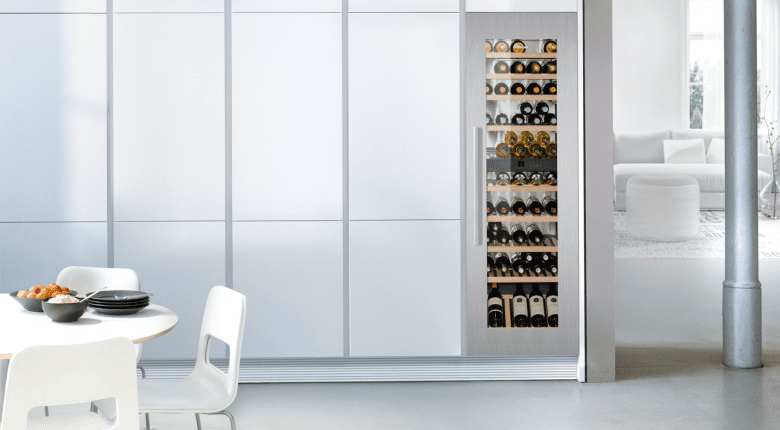 The winning appliances will be presented for a year at the Red Dot Museum in Essen, the largest museum for contemporary design. The Red Dot Award dates back to 1954. Today the Red Dot Award is one of the largest and best-known design competitions in the world. The official award ceremony will take place on 9 July at the Aalto theatre in Essen in front of around 1,400 international guests.
Please use the comment function below this post if you have any questions or join in a discussion with us on Facebook. And if you enjoyed this post, why not subscribe to our newsletter or share it on social media such as Facebook, Twitter or any of the others listed below. Thank you.