Fish and chips, bangers and mash, sticky toffee pudding… I could go on but why risk ruining a perfectly good keyboard with some excessive drooling at 9.30am? Too early to tuck into any of these classic British dishes (unless we're making pudding for brekkie a thing?), but with British Food Fortnight upon us the time has come to show appreciation for the delicious diversity of food produced in the UK.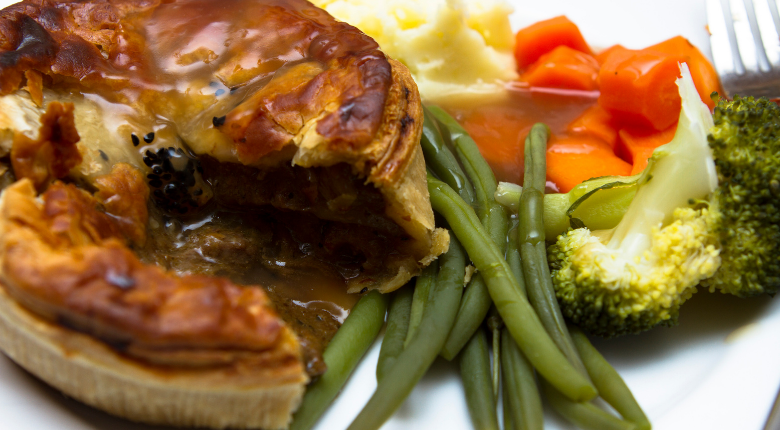 Love British Food who are behind this two-week campaign (from September 18 to 3 October), say the aim is simple: "To encourage people to discover the diverse and delicious food made in Britain and to actively seek it out on menus and in shopping aisles," says a spokesperson from the organisation. It's also our chance to celebrate sustainability, seasonal produce and the joy of home cooking (and drinking). And Liebherr is behind all of this 100 percent.
Why buy local? Well British food is delicious and fresh and it's grown on our doorsteps. So when you next dive a fork through the lid of a steak and ale pie in your local pub, remember you are tasting a part of Britain's heritage and supporting local farmers.
British Food Fortnight also offers the opportunity to meet local producers at tastings in shops, markets and food festivals around the UK such as Thame Food Festival in Oxfordshire, Ginger and Spice Festival in Shropshire and Abergavenny Food Festival in Wales.
Whether you are stocking up on sausages for an autumnal toad in the hole (yum!) or masses of cheese to melt over cauliflower (drooling again!) Liebherr appliances have all the space and tech to keep food fresh for the fortnight and beyond. Here are five UK food heroes to keep on your radar from soft fruits and jams to tonic to mix with your English gin, plus tips on storage inside your Liebherr fridge. We love British food!

Aubrey Allen
One of Britain's best-known butchers, Aubrey Allen came from humble beginnings as a small operation in Coventry and is now the trusted supplier of top chefs including the Roux family and Raymond Blanc. Order boxes of their award-winning grass-fed, dry-aged beef, free-range ducks and chickens or selections of artisan cheeses to your door from £35. Keep them fresh with proven BioFresh tech and the Meat and Dairy safe in Liebherr appliances.
Fairburn's Eggs
A third-generation Lincolnshire family business, first founded in 1951 by Jim Fairburn. They take pride in producing the freshest of eggs and seeing the process through from the day old chick to the eggs placed in your family fridge. Thanks to Liebherr's SoftSystem, the fridge doors always close gently and quietly, even if the force applied is a little too strong. This means there's no risk of any eggs getting smashed into smithereens.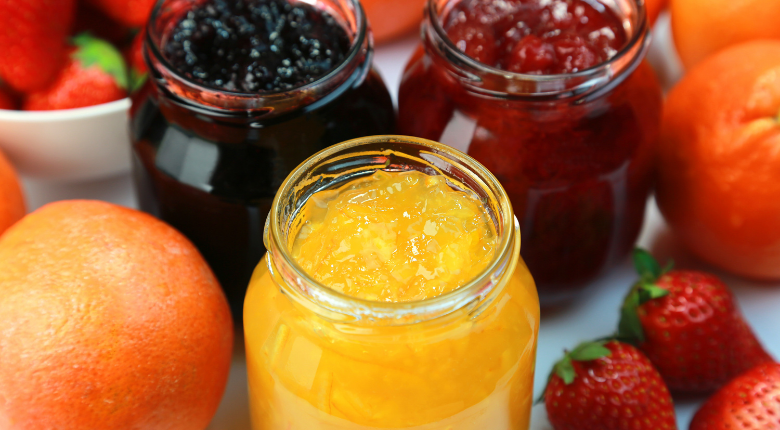 Cherry Tree Preserves
Delicious chutneys, preserves, curds and marmalades all made in Somerset. Fun fact: this is actually the most-awarded food brand in the UK, with over 180 Great Taste and Taste of The West awards. The lip-smacking range includes hot garlic pickle and warming winter mustard to raspberry jam and real ale chutney. The Liebherr VarioSafe and VarioBoxes offer optimal space for smaller food items such as jars, while creating order and easy access.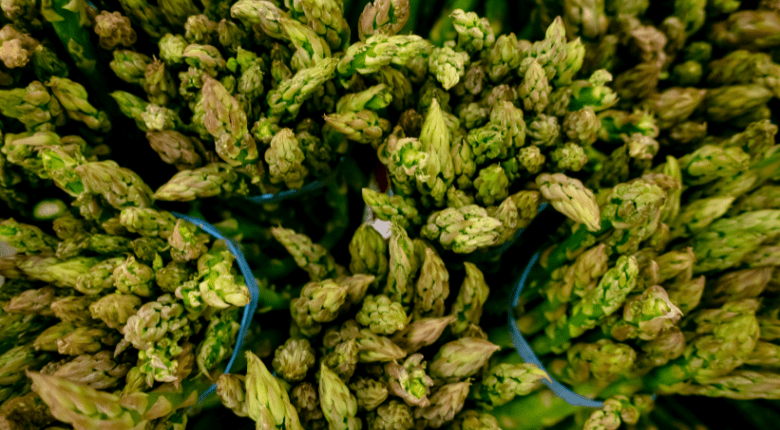 New Forest Fruit
Sandy Booth is the owner of this well-established fruit growing business specialising in the sweetest soft fruit and asparagus. Expect the UK's earliest fruit (and the best strawberries in the country some say) from a modern fruit farm in one of the most beautiful corners of the country close to the New Forest National Park. Use your Liebherr freezer tray to individually freeze soft fruits and herbs for easy portioning while BioFresh keeps fruit fresh for weeks.
Jeffrey's Tonic
A superb range of fizzy tonic and hand-crafted cordials made by a family in Chester who were first inspired by Jeffrey Morgenthaler, a bartender at the Clyde Common, in Portland, Oregon. Confused? Don't be. Their ingredients include rosehip, elderflower and yarrow flower from the UK as well as some flavours gleaned from their travels around the world. Liebherr's divisible glass shelf, with its effortless one-handed operation, creates space for tall containers and carafes so you can get mixing and chilling with some English cocktails.