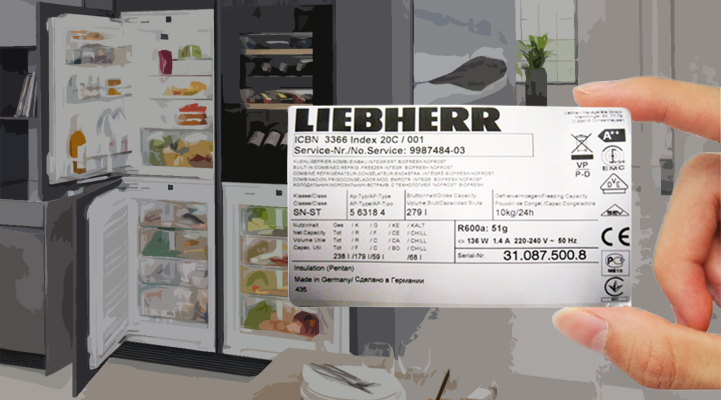 When customers call the Liebherr Appliances Customer Service team with questions about their refrigerator they are often asked to provide information from the rating plate. This plate is a kind of ID card for refrigerators and freezers.
It may well be that you've called us at some point with a question about your Liebherr appliance and been asked for the serial number or appliance name. This information helps our customer service team resolve any issues with greater speed and accuracy.
Where can the appliance information be found?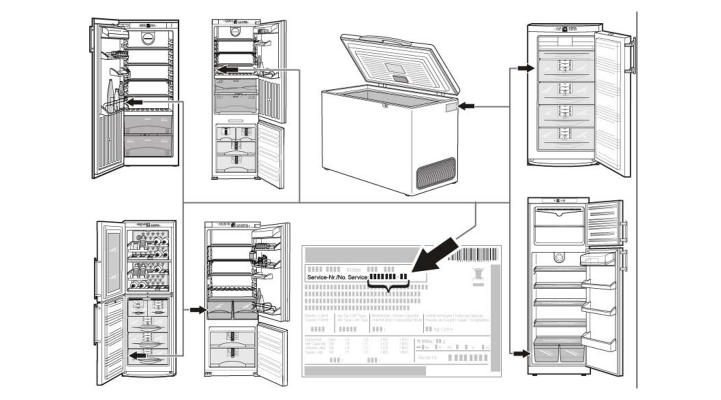 It is found on the rating plate – a kind of ID card for refrigerators and freezers that displays all sorts of information about your appliance:
Efficiency class
Type of coolant used
Net capacity
Climate class
Our appliance overview shows you where to find the rating plate on different appliances. It is usually at the bottom left, inside the appliance. To view it, you might have to remove a drawer or shelf first. The only exception is with Liebherr chest freezers – with these the rating plate is sited on the outside panel on the right-hand side.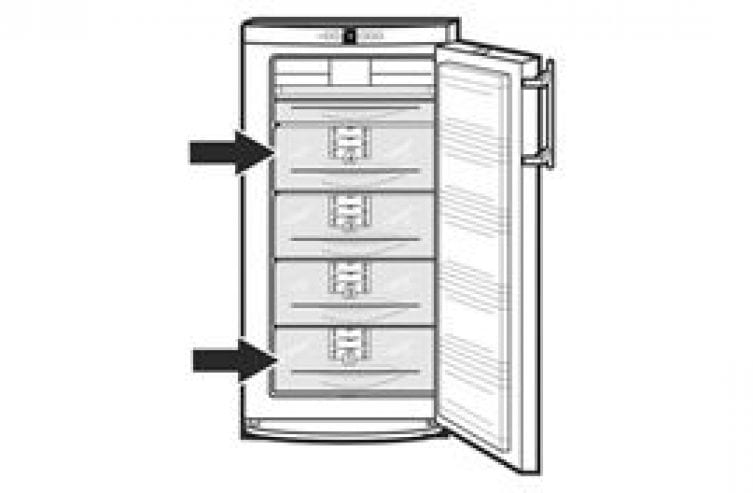 Liebherr freezer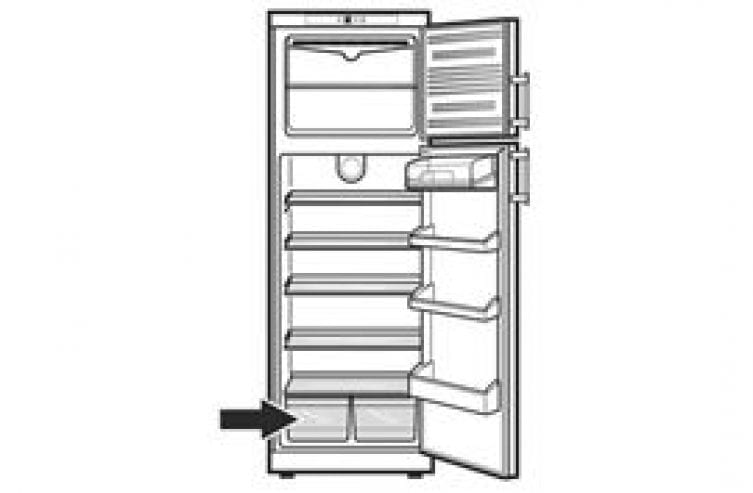 Liebherr TopFreezer
If you have a question about your appliance, please check the rating plate and make a note of the appliance name before you get in touch with us (see the example below: IKB 2710 Index 20/001, service no.: 9987476-00).
The serial number is unique to your appliance and acts as a kind of resume for it (in our example: 29.650.451.0). Our service staff can use the nine-digit serial number to tell you information such as when the appliance was shipped.
Do you have any questions or comments about rating plates? Please comment below this post or start/join in discussions with us on the Liebherr Facebook page.