Step: 1/10
Preheat the oven to 220°C (200°C fan, gas 7). Wash the aubergines and halve lengthways.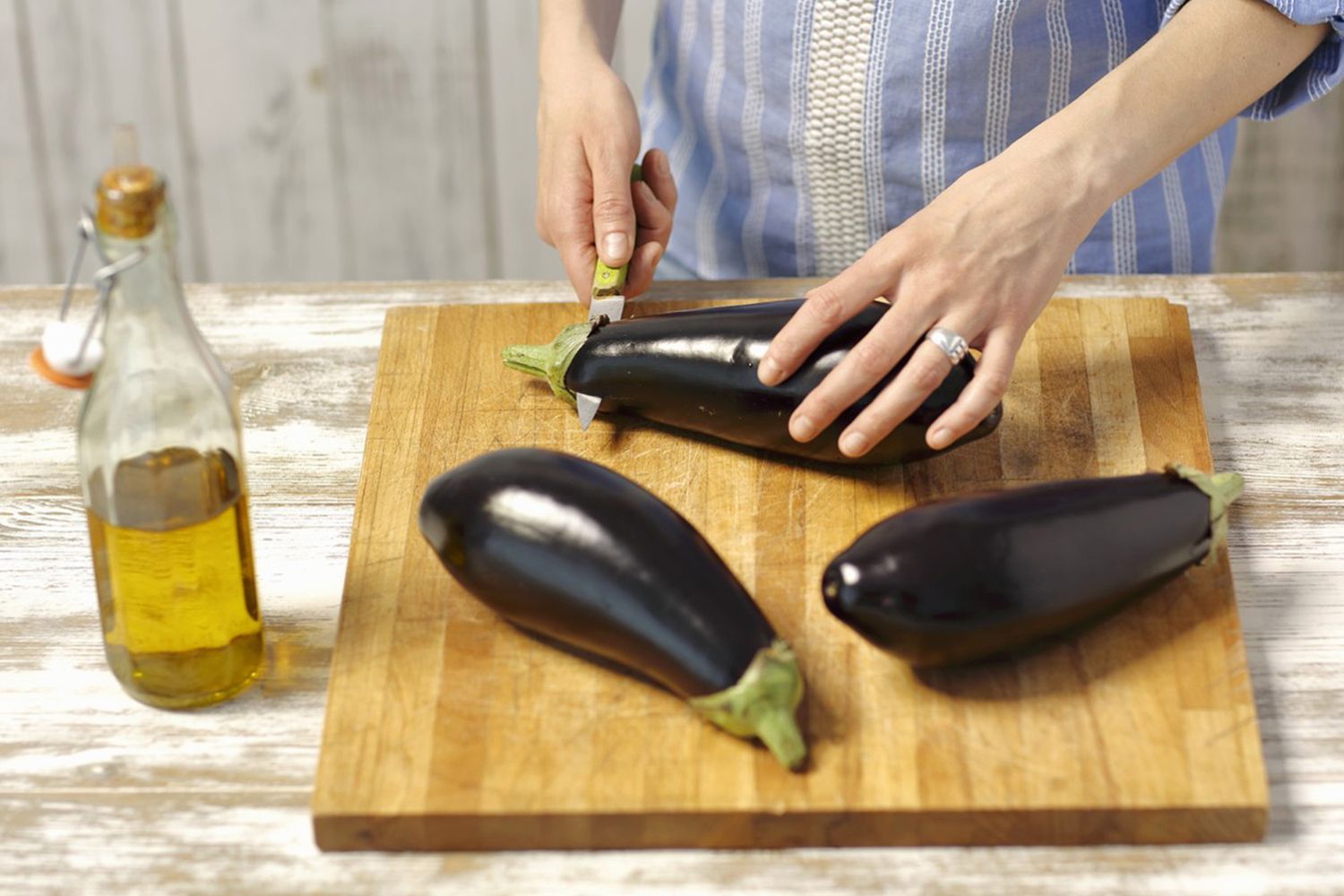 Step: 2/10
Slice the aubergines on the cut sides in a criss cross pattern, sprinkle with salt and leave to stand for 30 minutes.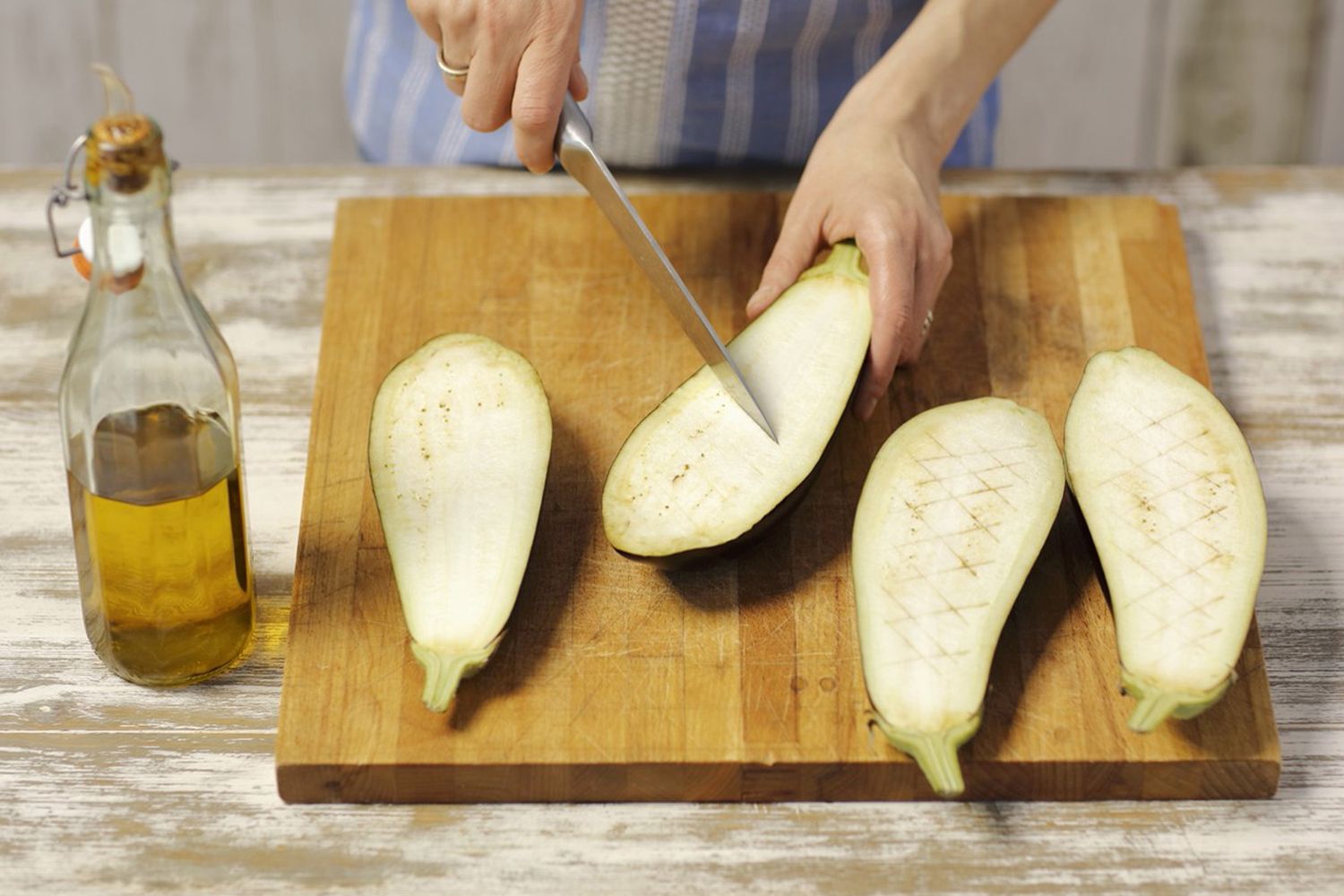 Step: 3/10
Dry the cut surfaces with kitchen paper. Place the aubergine halves on a baking tray, drizzle with olive oil and bake for 20 minutes.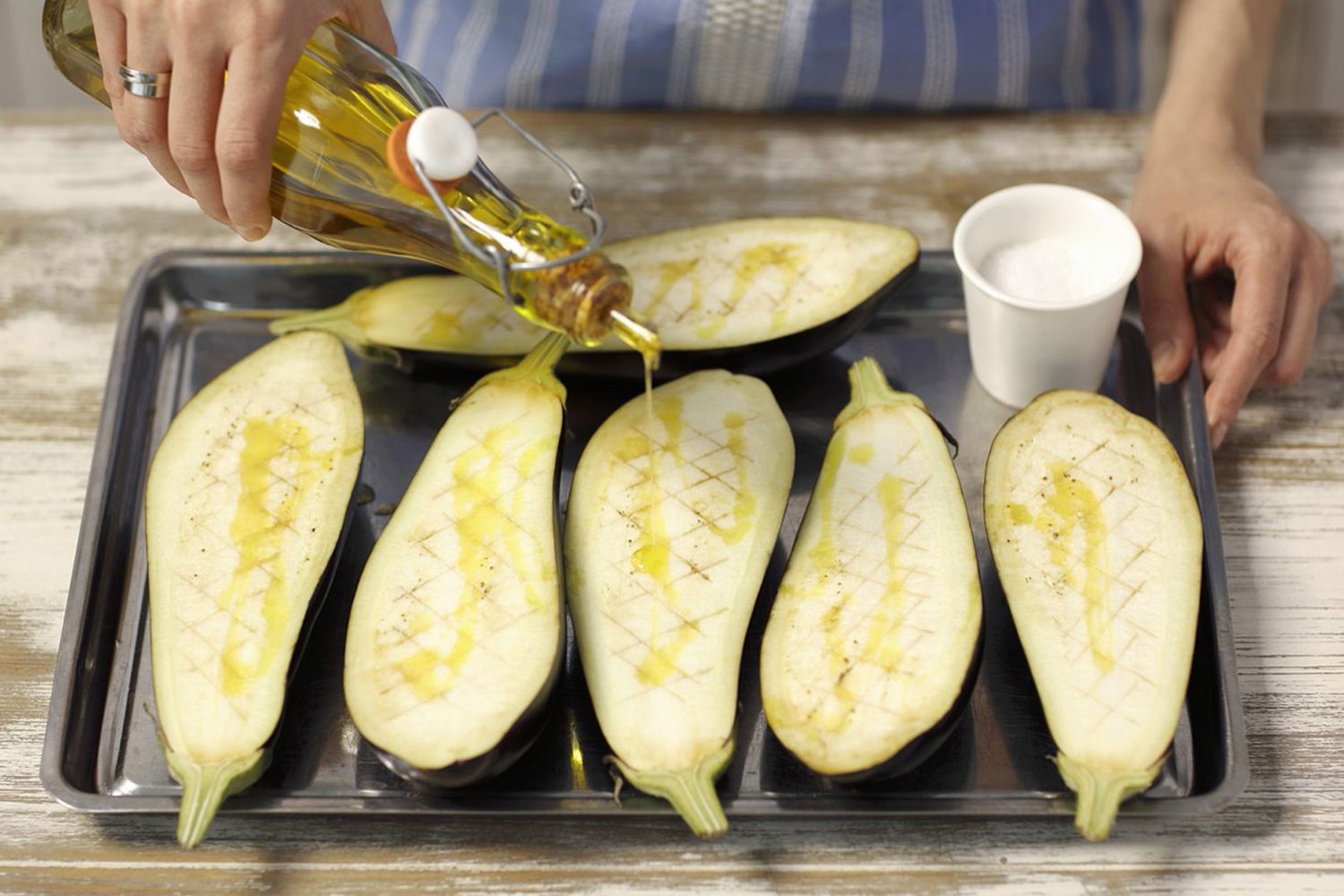 Step: 4/10
Meanwhile place the couscous in a bowl. Cut the apricots into strips. Add the raisins and apricots to the couscous.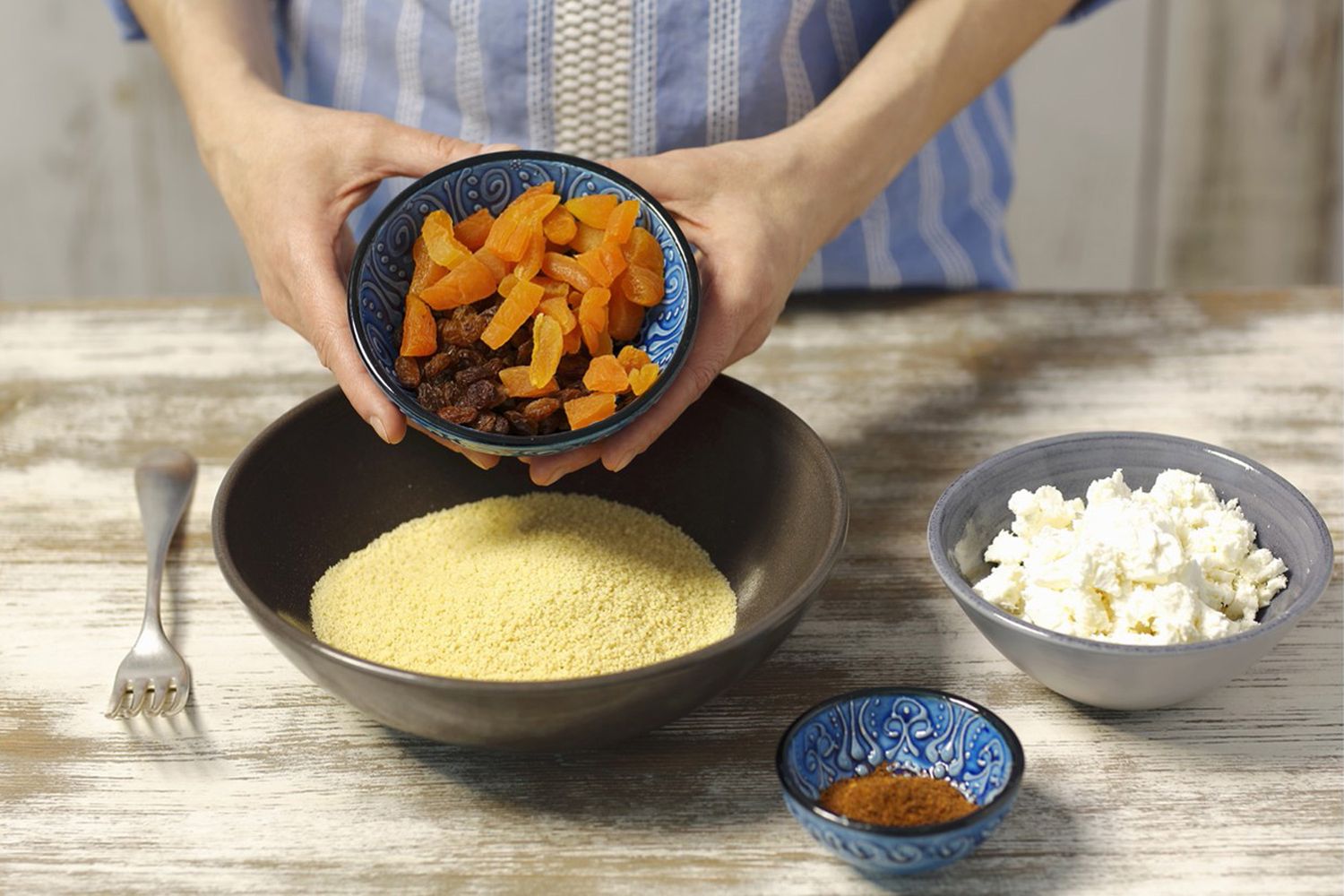 Step: 5/10
Cover the couscous with 350ml hot water and leave to stand for 20 minutes.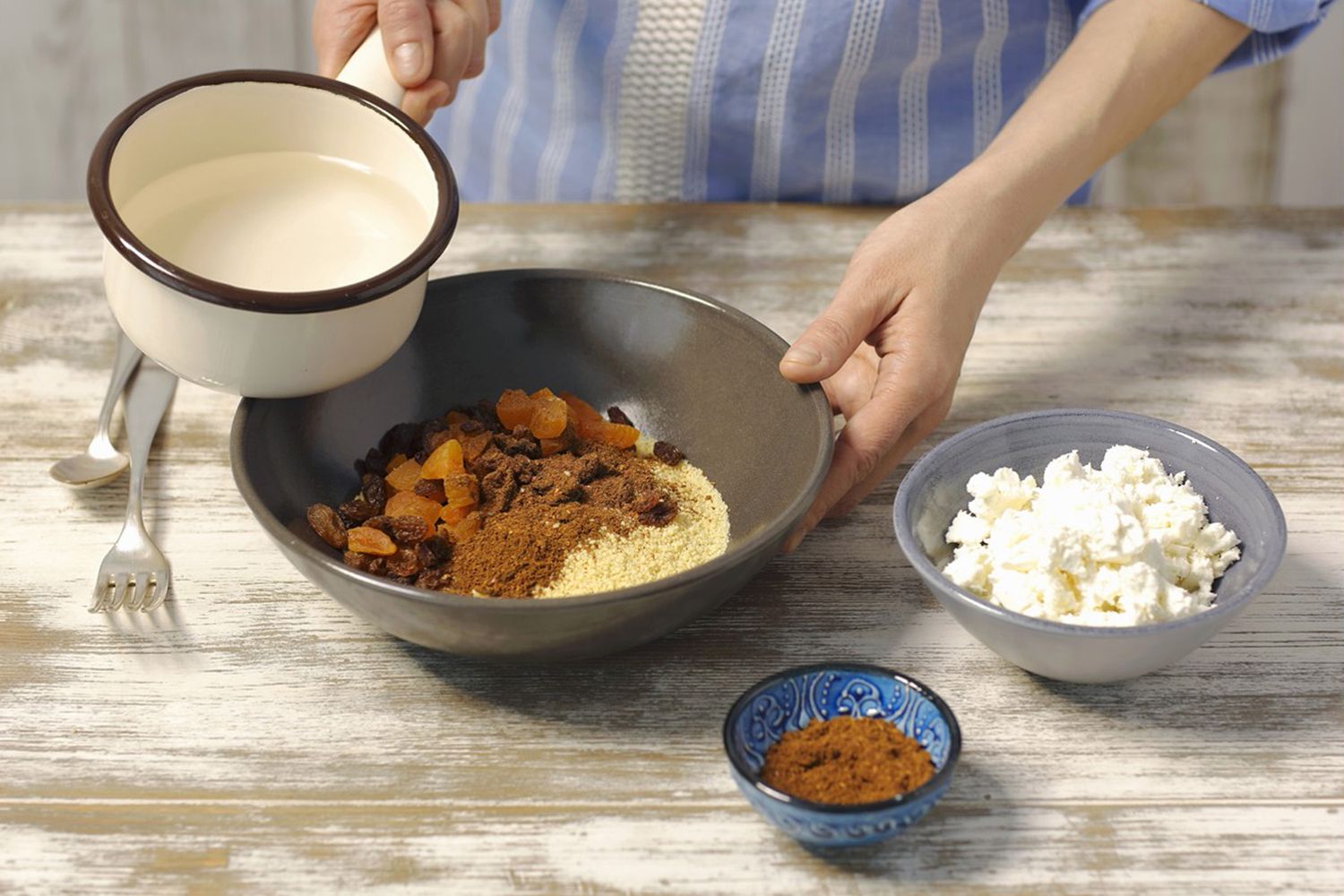 Step: 6/10
Season the couscous with ras el hanout, salt and pepper and mix in the crumbled feta.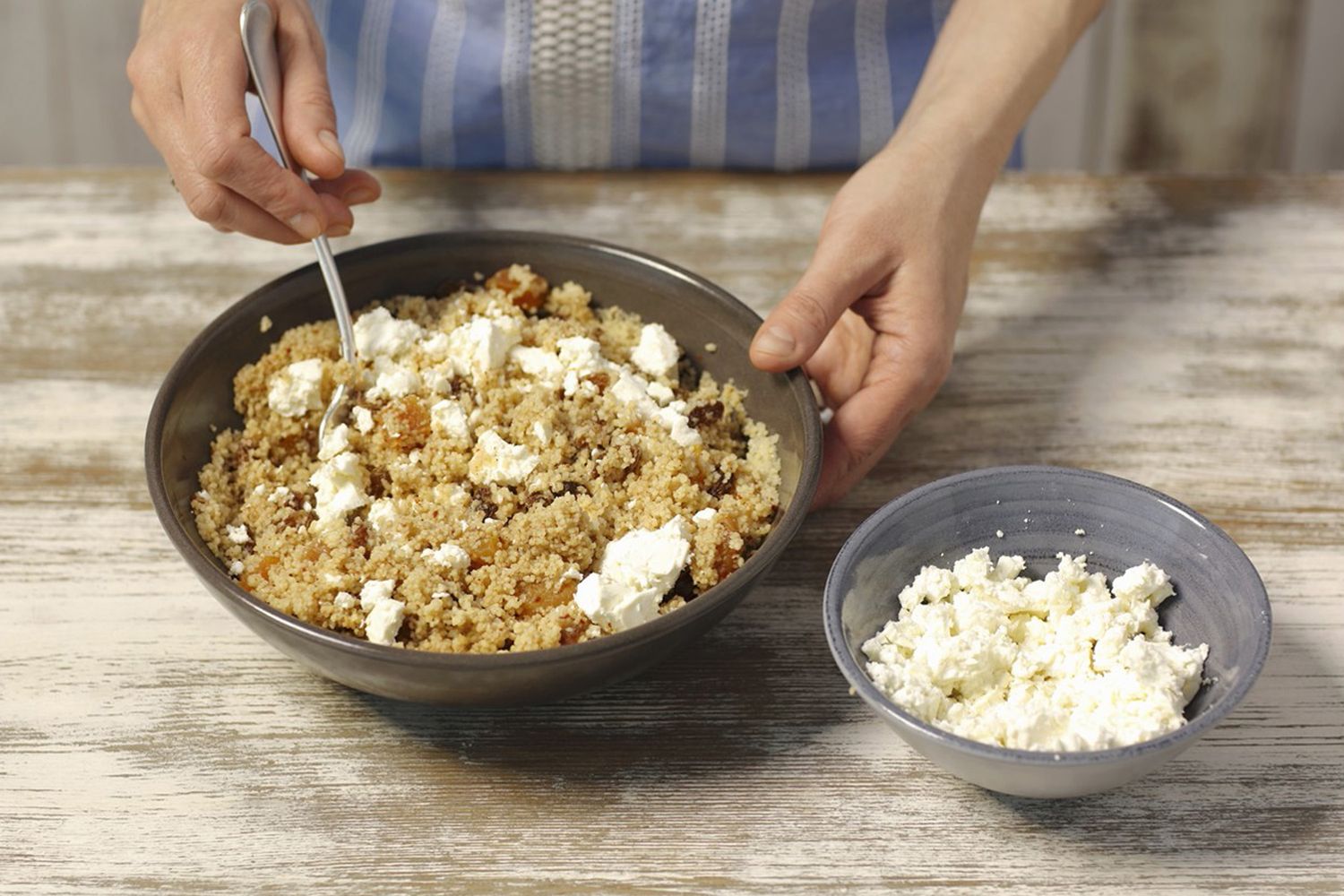 Step: 7/10
Remove the aubergines from the oven. Scoop out the soft flesh, leaving a thin border all the way round.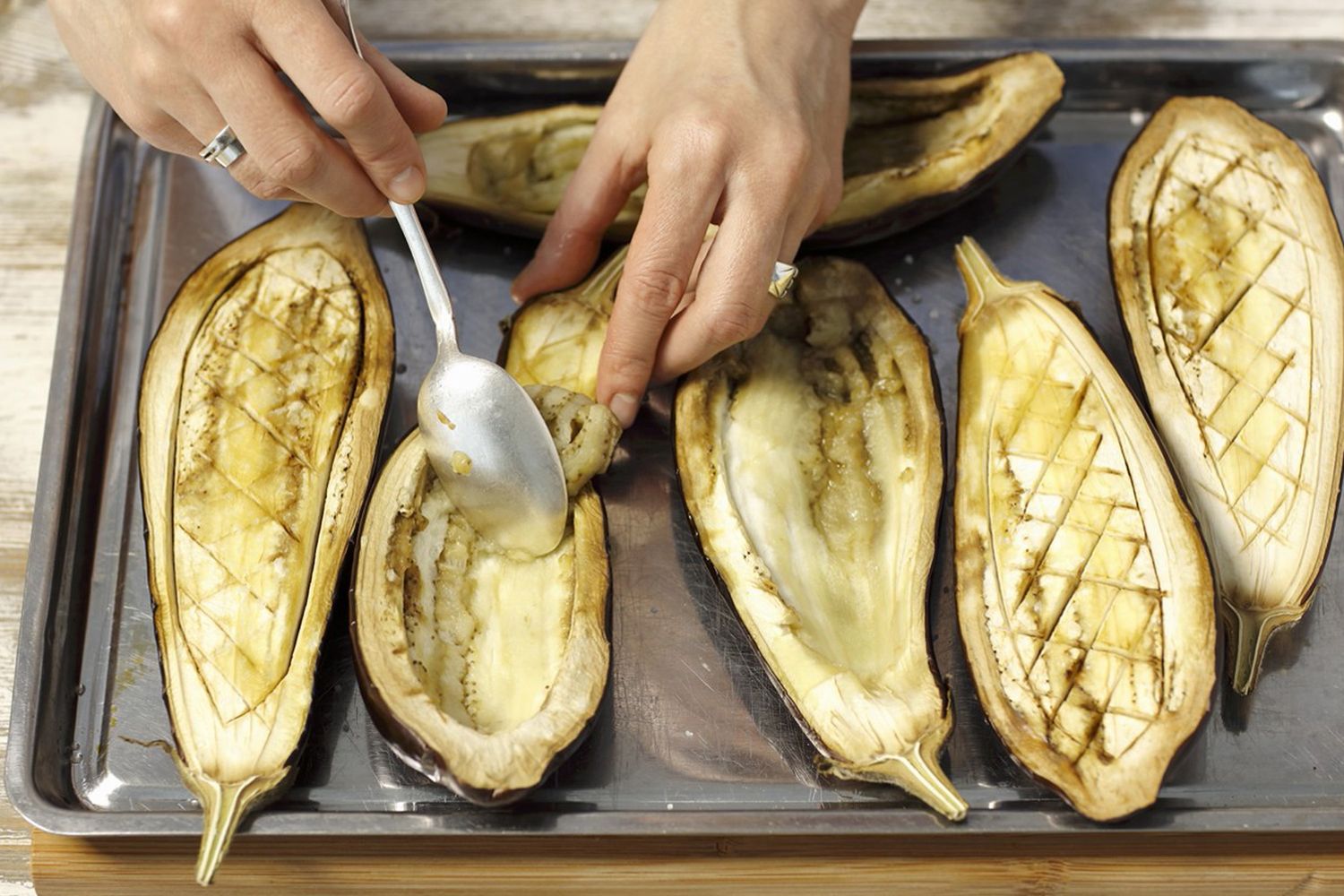 Step: 8/10
Finely chop the aubergine flesh with a sharp knife.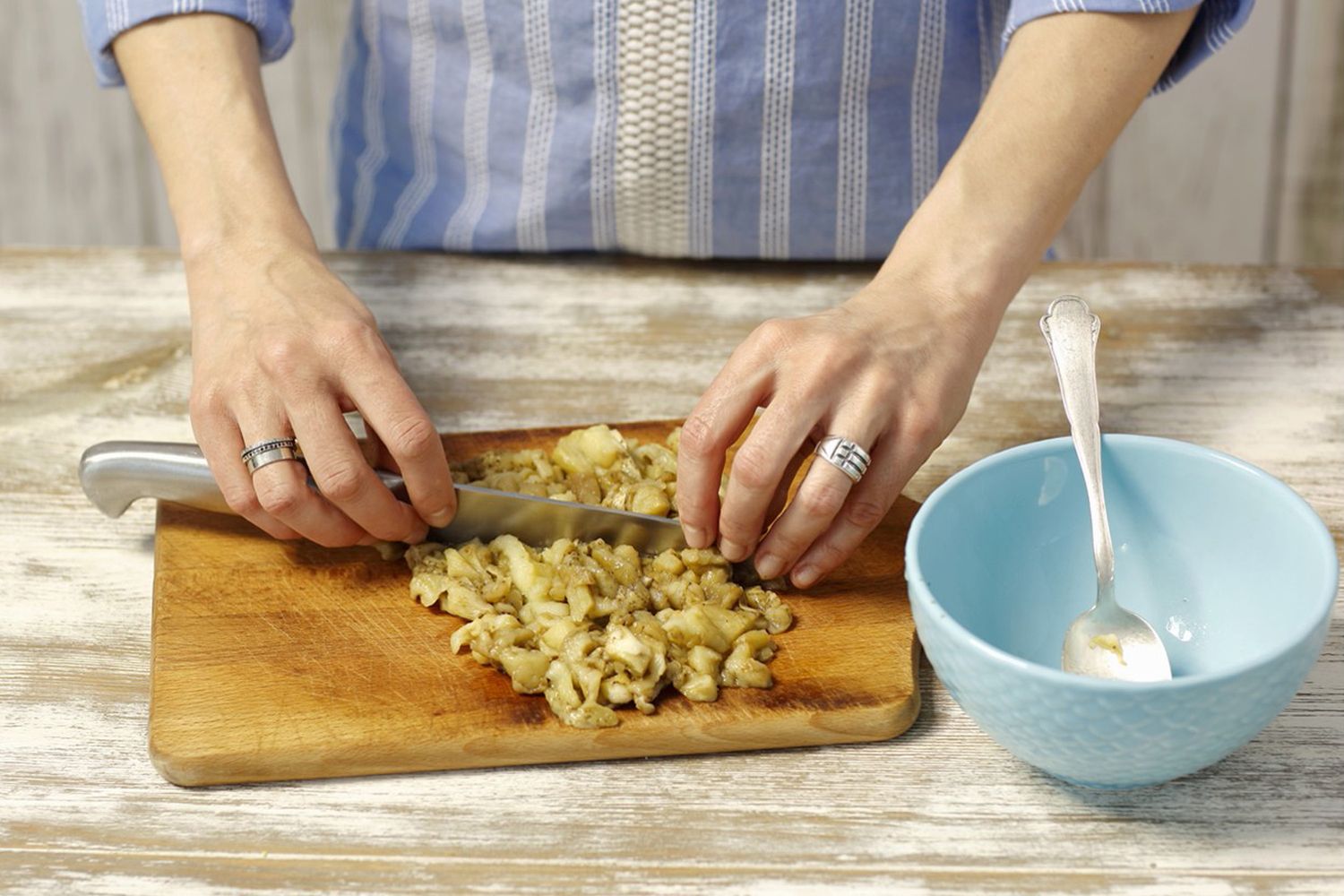 Step: 9/10
Add the chopped aubergine to the couscous, mix well and season with salt and pepper. Add some vegetable stock or water if it seems too dry. Place the yogurt in a small bowl and season with salt, chilli sauce and chilli powder or flakes.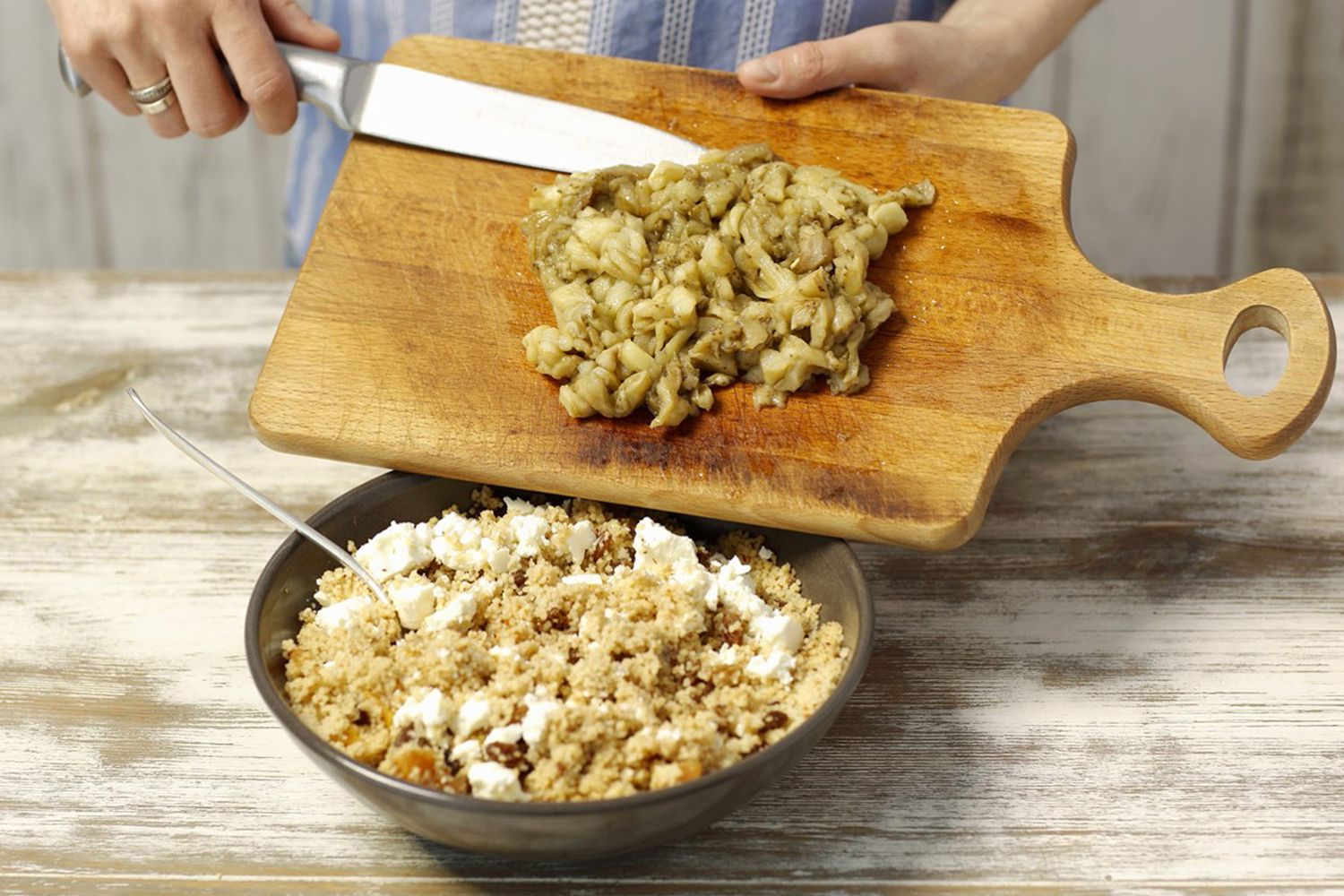 Step: 10/10
Fill the aubergines with the couscous, drizzle with olive oil and bake in the oven for 20 minutes. Drizzle with a little yogurt sauce and serve with torn mint. Serve the remaining sauce separately.