Step: 1/6
Peel the onions, halve and cut into thin strips.
Step: 2/6
Fry in the oil in a hot pan. Sprinkle with sugar and allow to caramelize.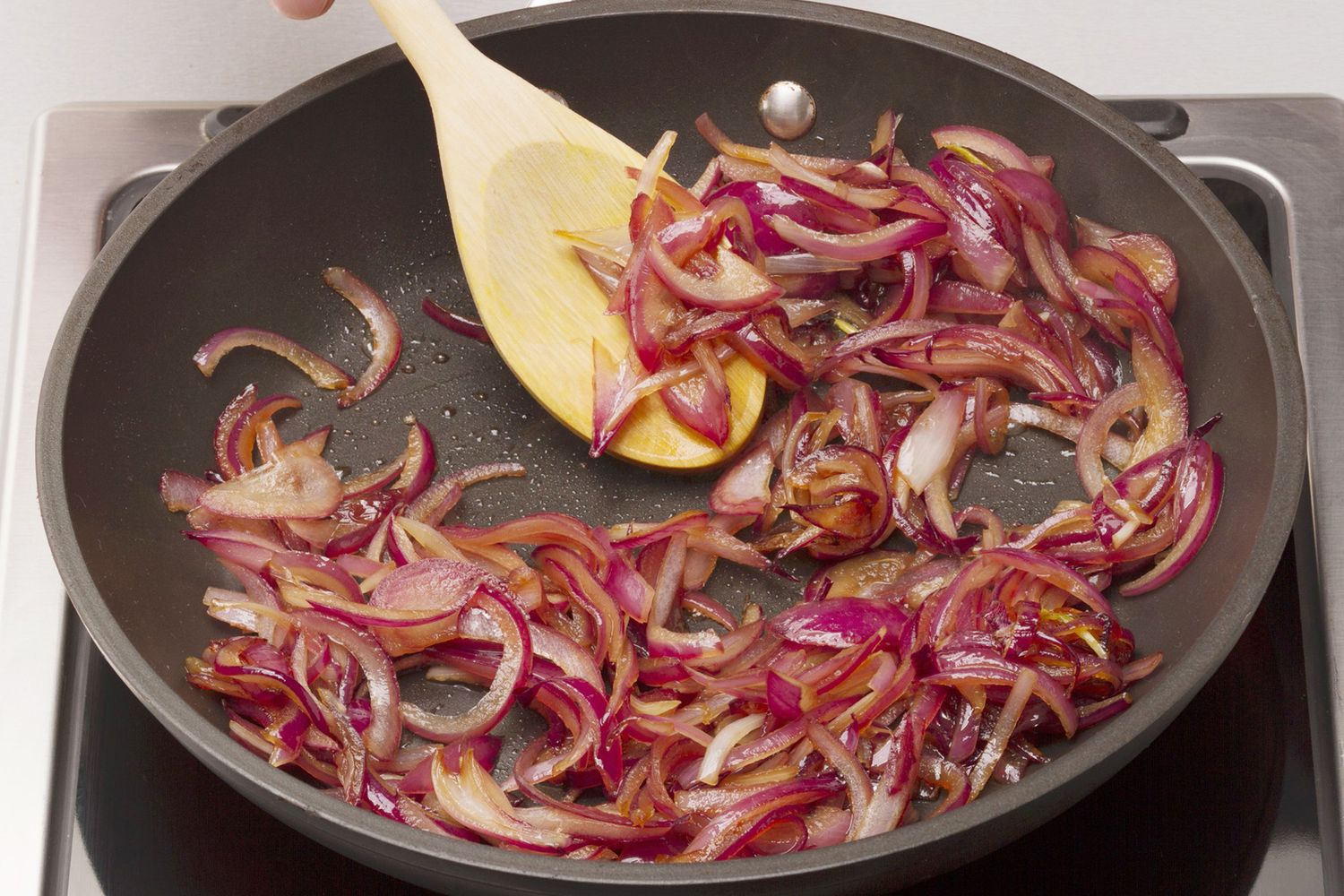 Step: 3/6
Season with salt, pepper and nutmeg. Add the stock and wine, mix everything well and cook the onions for another 10 minutes.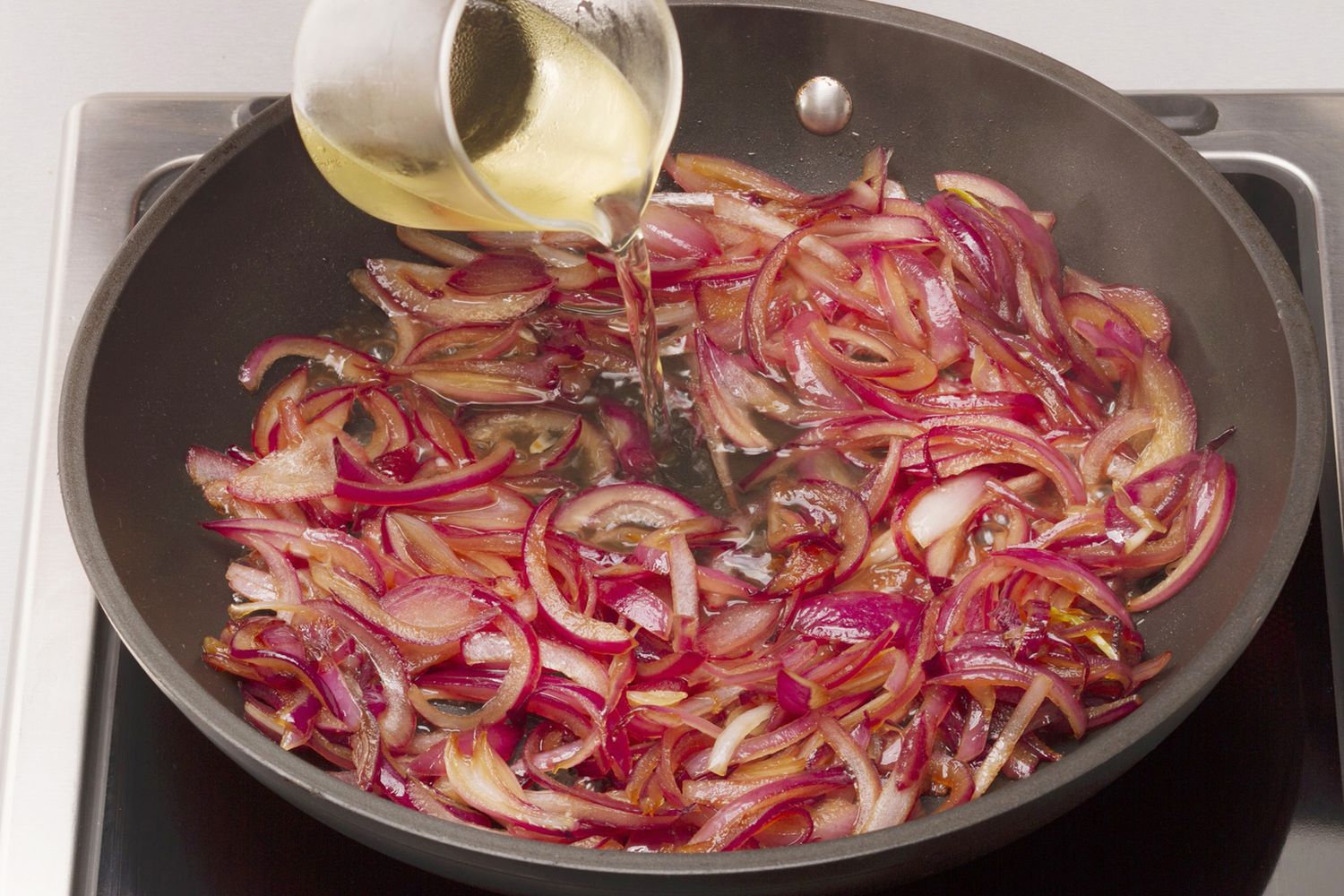 Step: 4/6
Lightly toast the coriander and cumin in a dry pan until aromatic. Place in a small bowl, cool, then coarsely grind and mix with the lemon juice, salt, remaining oil and cayenne pepper.
Step: 5/6
Wash the aubergines, cut a slit near the stalk and place in a bowl.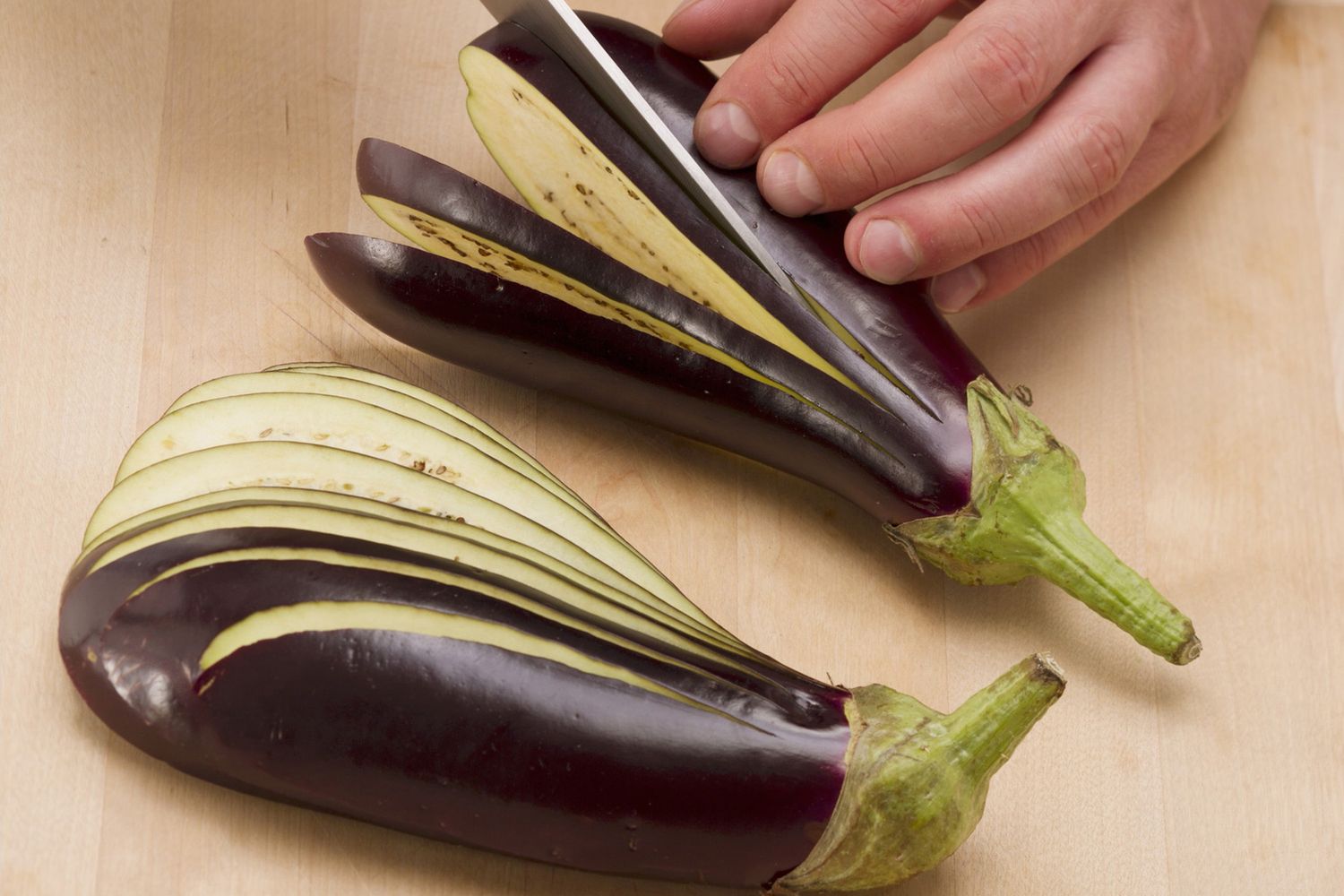 Step: 6/6
Brush the aubergines lightly with garlic olive oil and cook on the grill, turning occasionally, for 15 minutes until lightly browned. Place on plates and sprinkle with the spice oil. Add some onion sauce to the aubergines and serve the remaining sauce separately. Top with goat cheese medallion, season with pepper and garnish with basil leaves.