Step: 1/8
Wash and peel the cucumber.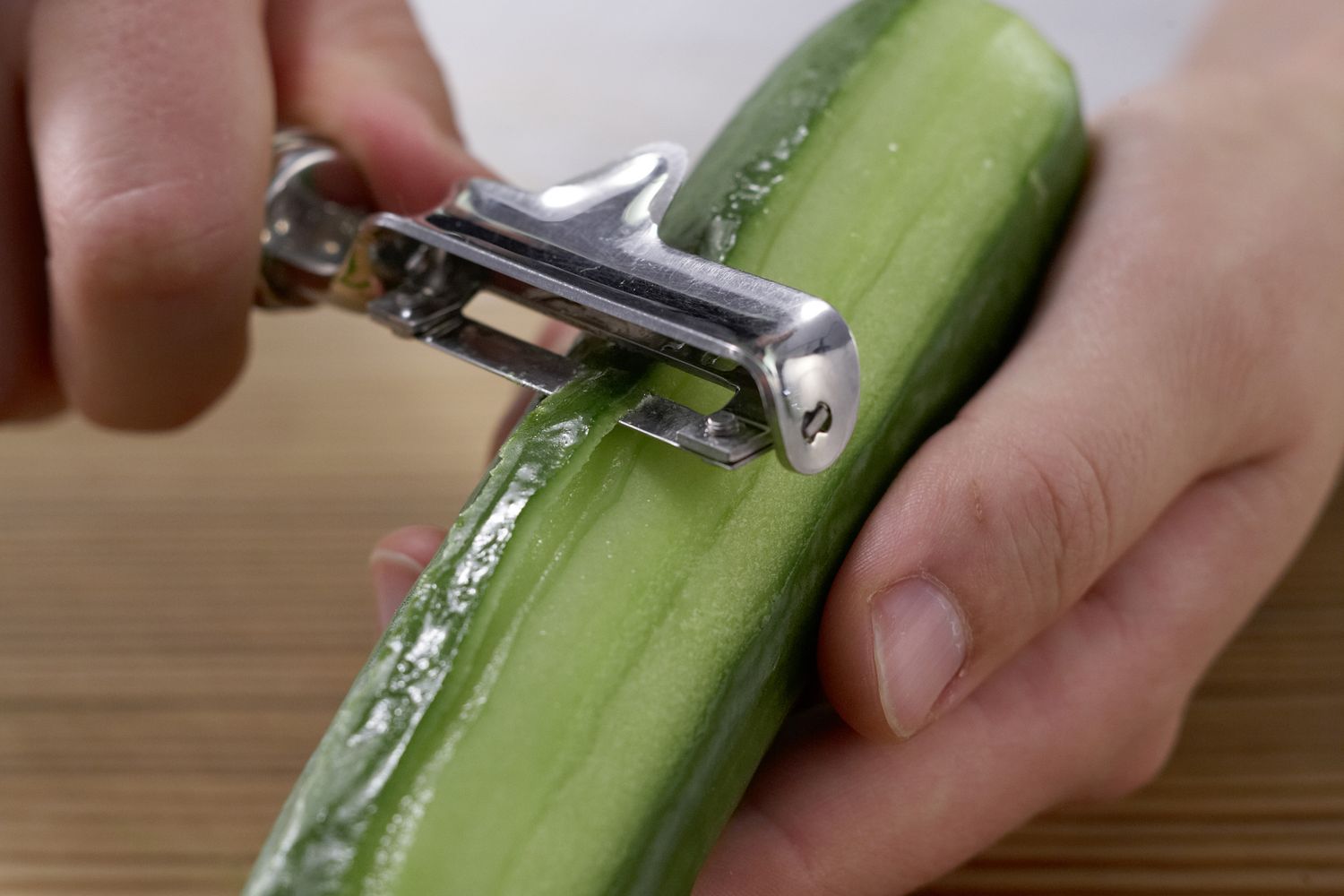 Step: 2/8
Using a vegetable peeler, shalve off 12-14 thin slices from all around the cucumber, so that only the inner part with the seeds in is left.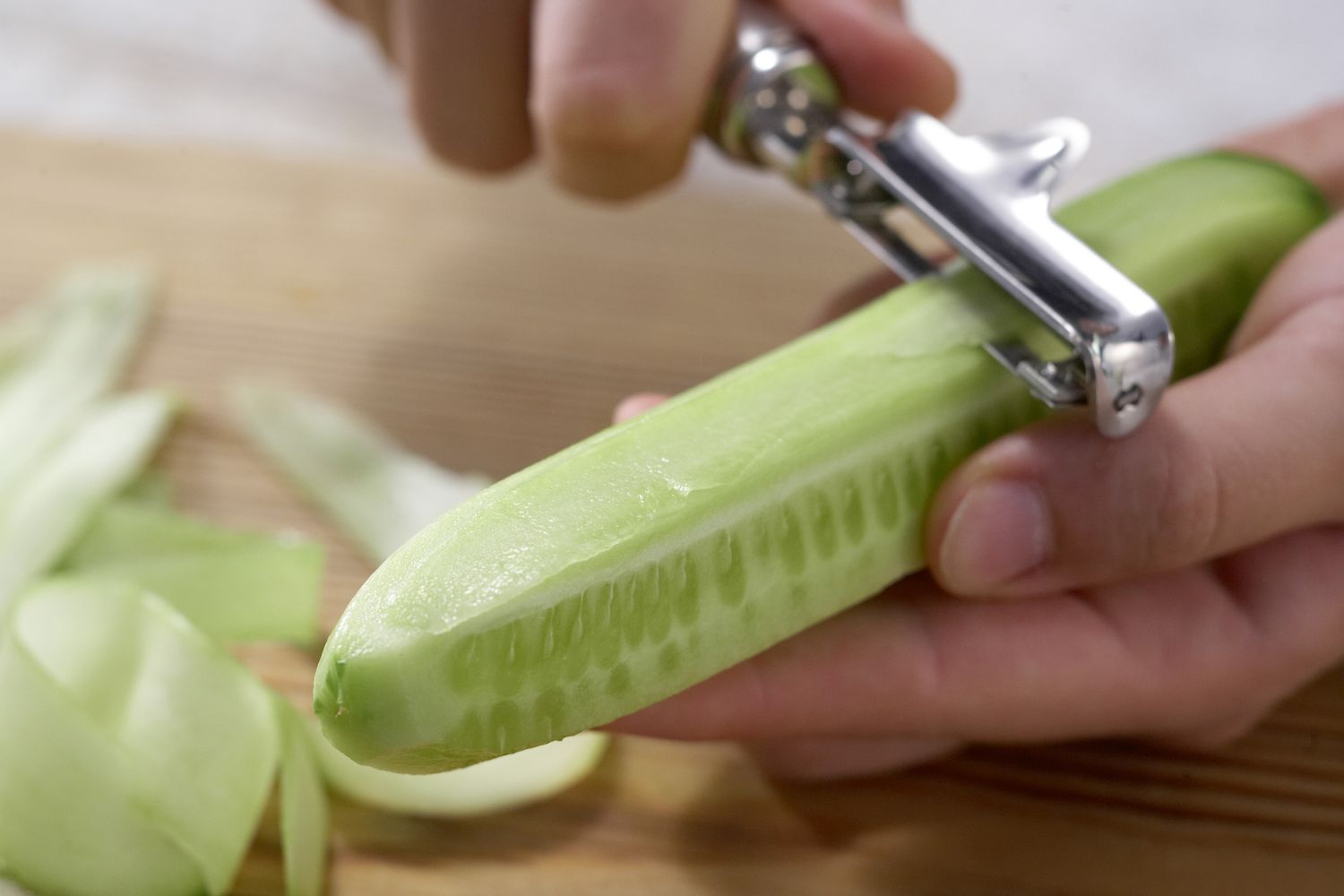 Step: 3/8
Lay the cucumber strips on a plate and salt lightly.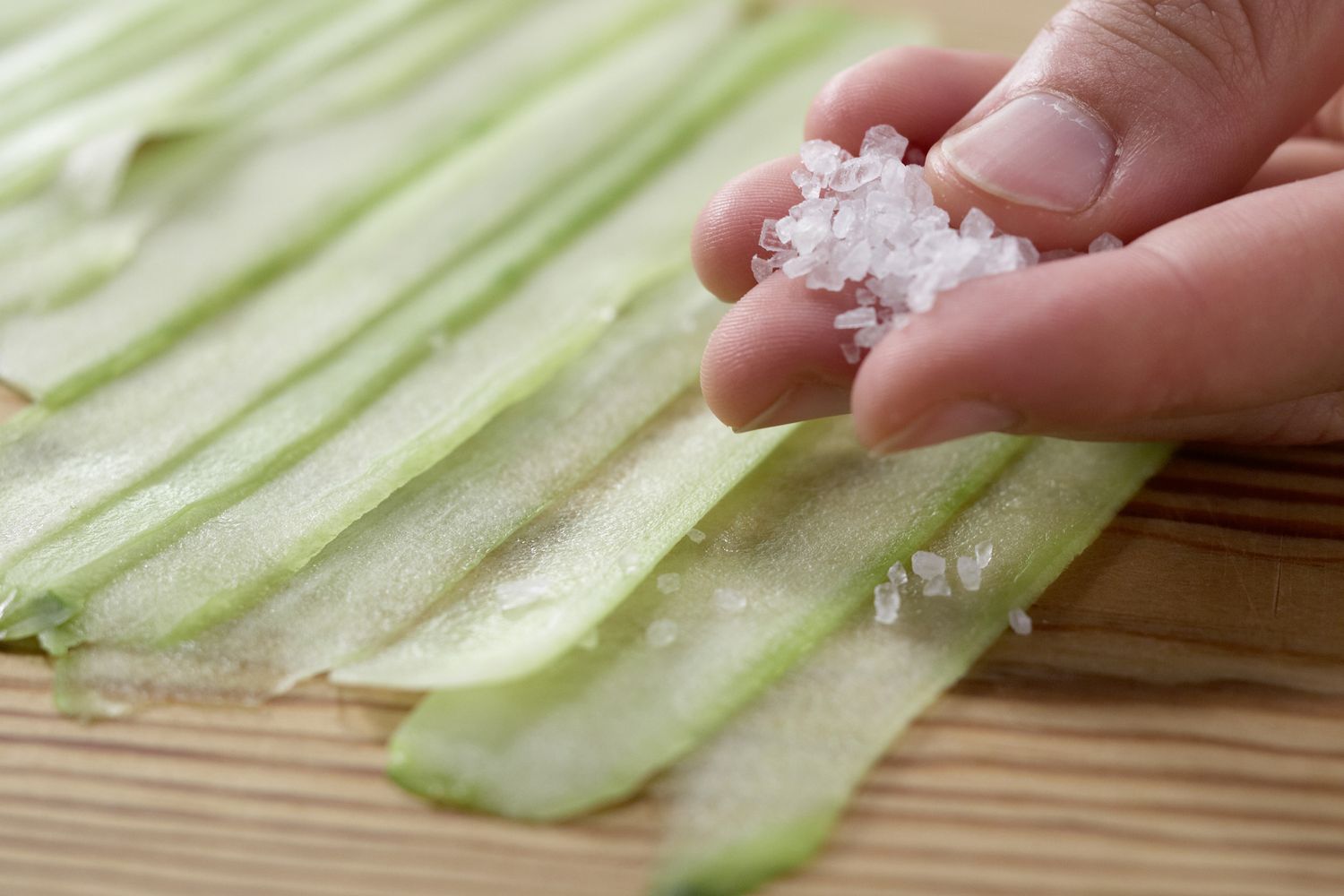 Step: 4/8
Wash the basil, shake dry, reserve a few leaves for garnishing and cut the rest into fine strips.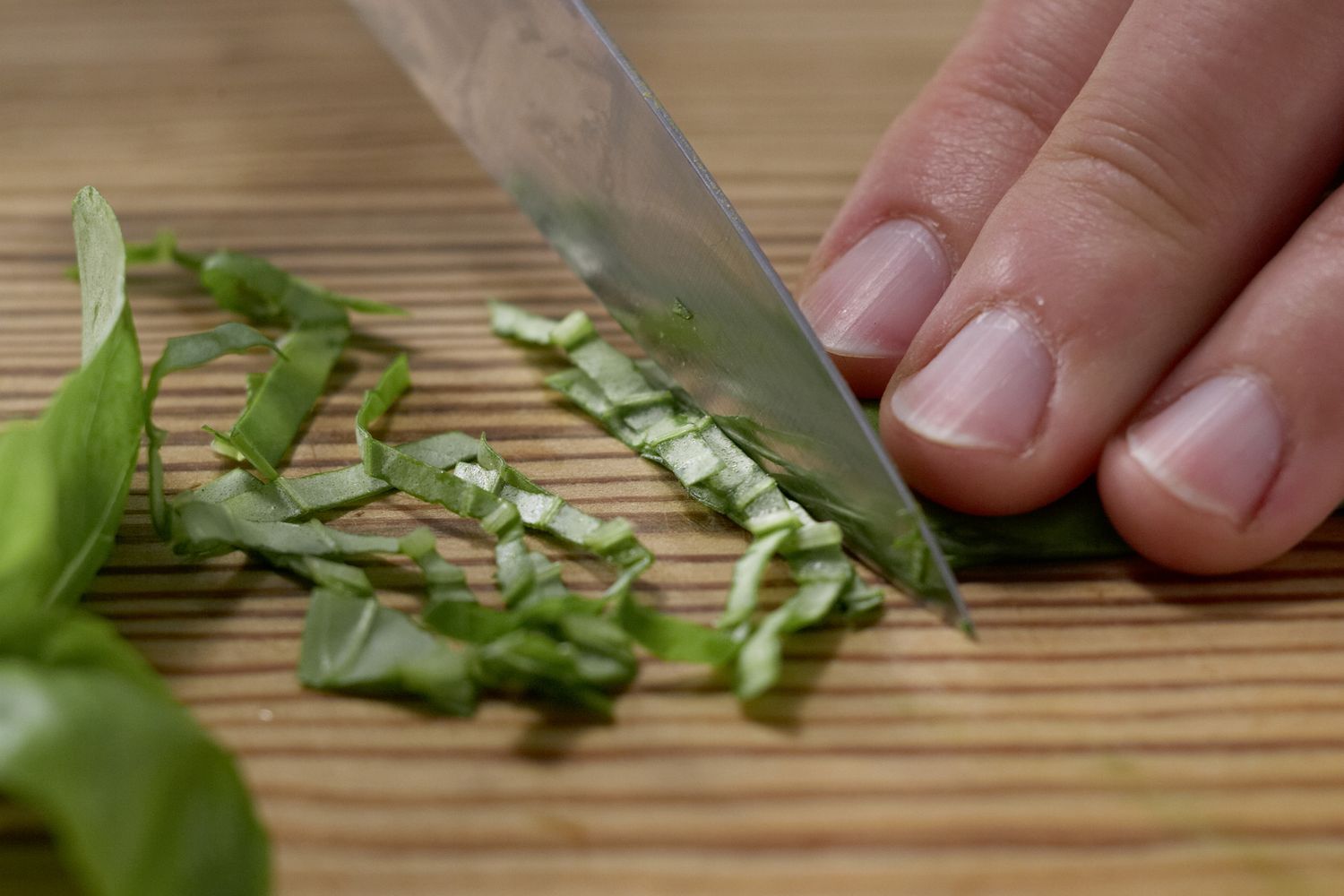 Step: 5/8
Cut the turkey breast into fine strips. Cut the peppers into strips. Mix both with the basil.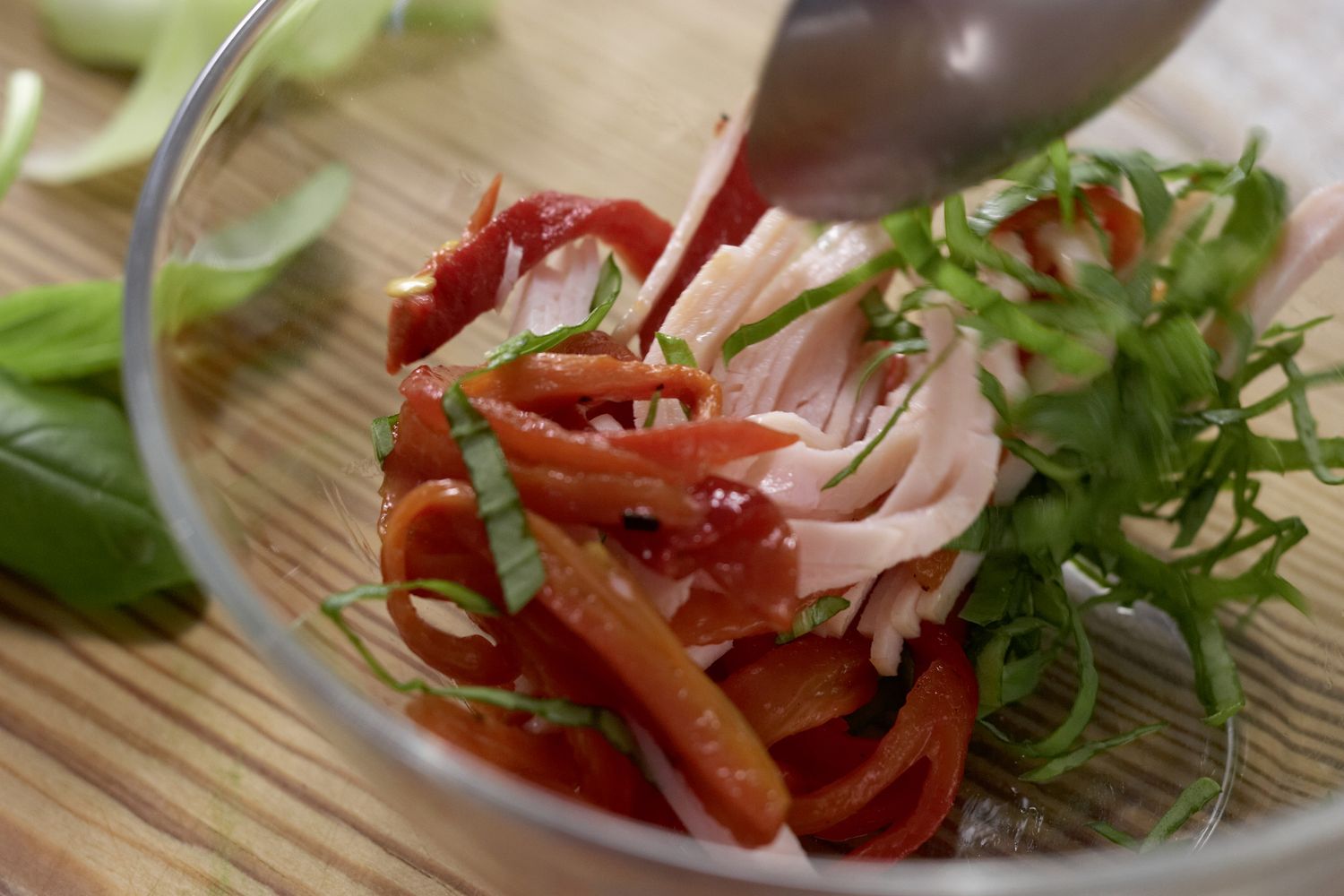 Step: 6/8
Pat dry the cucumber slices.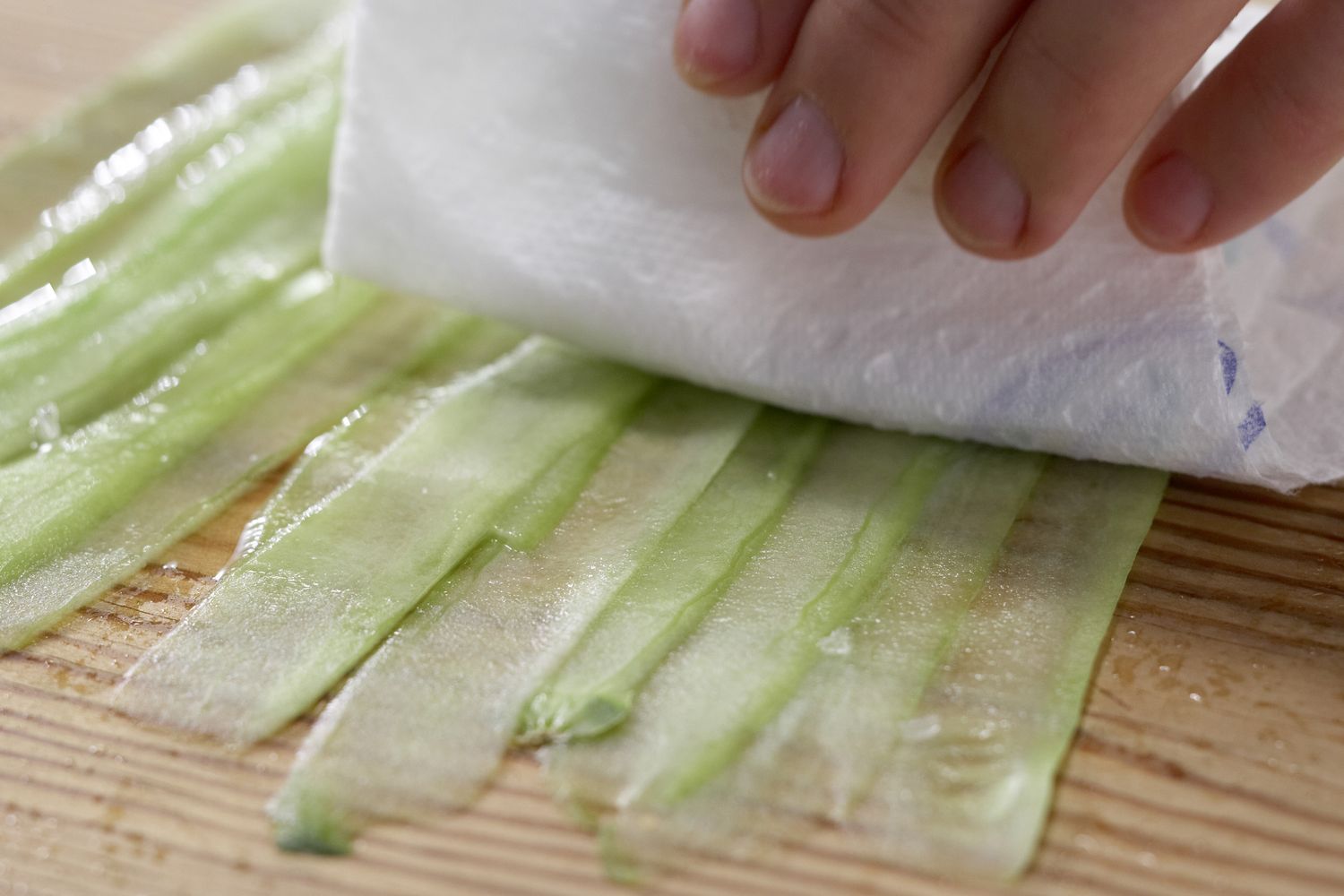 Step: 7/8
Place 3-4 slices of cucumber slightly overlapping each other.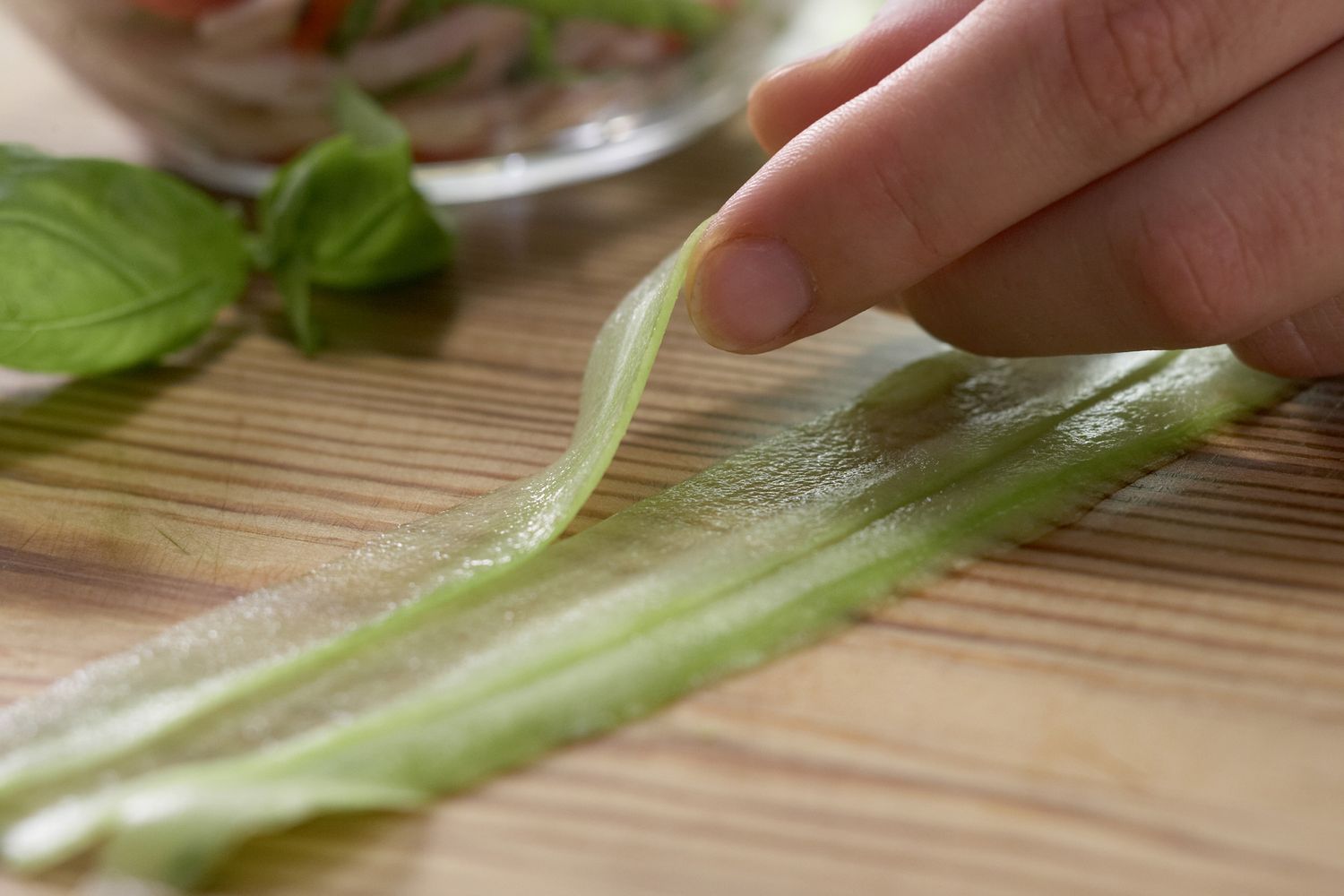 Step: 8/8
Spread some pepper and turkey filling on the cucumber slices, then roll up. Repeat with the remaining ingredients and garnish with the reserved basil.