Step: 1/8
Peel the mangos, cut the flesh from the stone and cut into 1cm wide strips.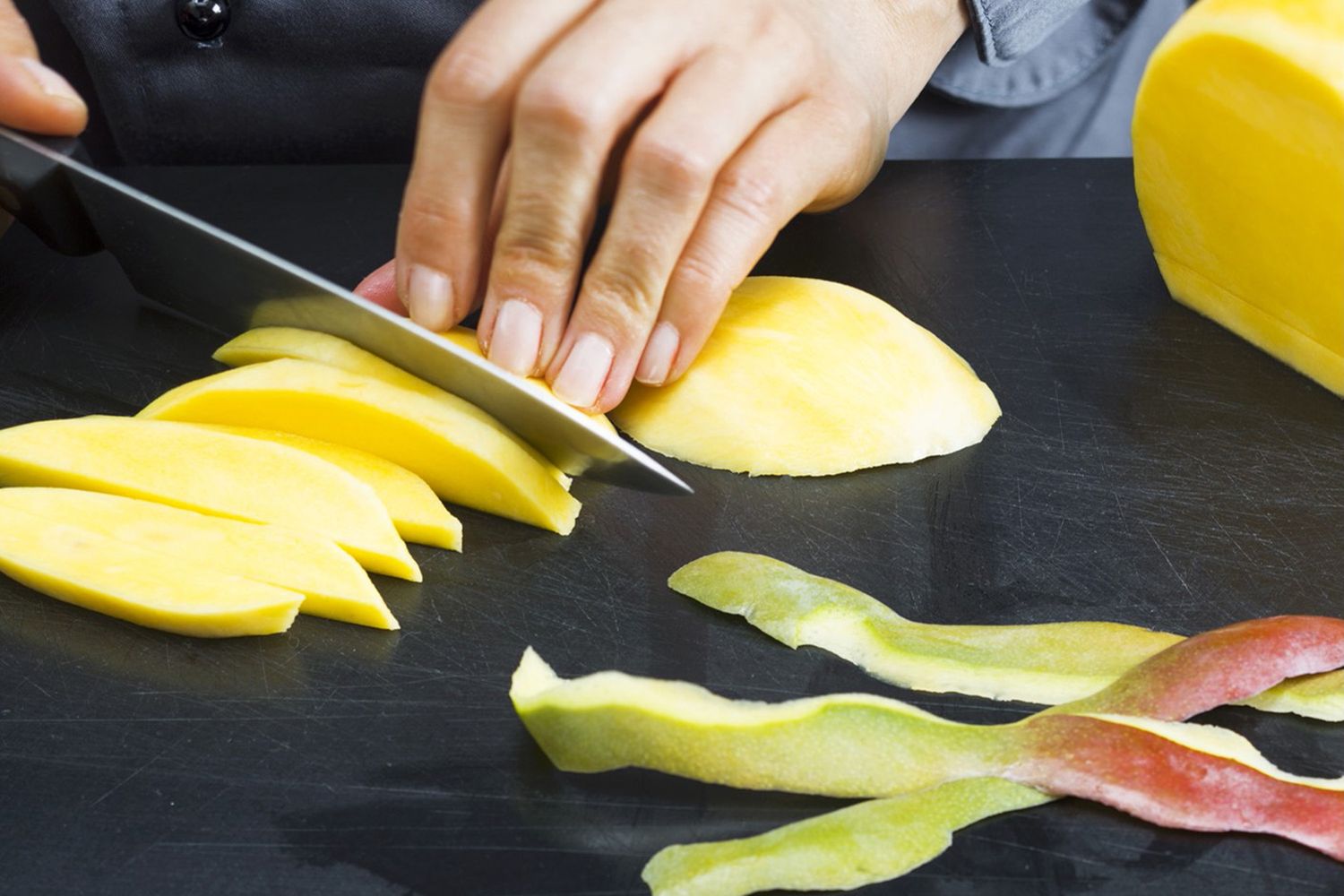 Step: 2/8
Wash the spring onions and thinly slice.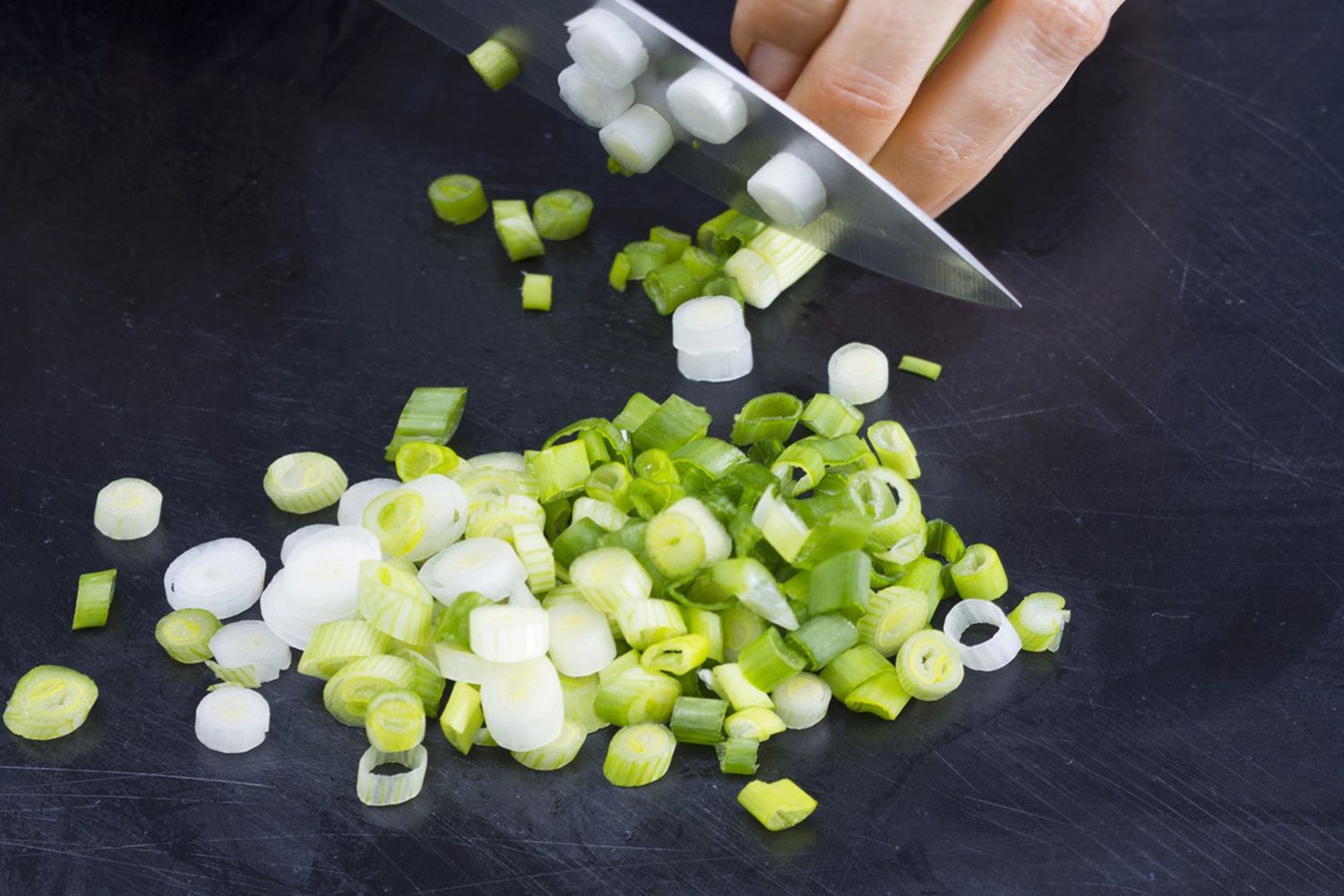 Step: 3/8
Wash the chilli, halve, deseed and cut into thin rings.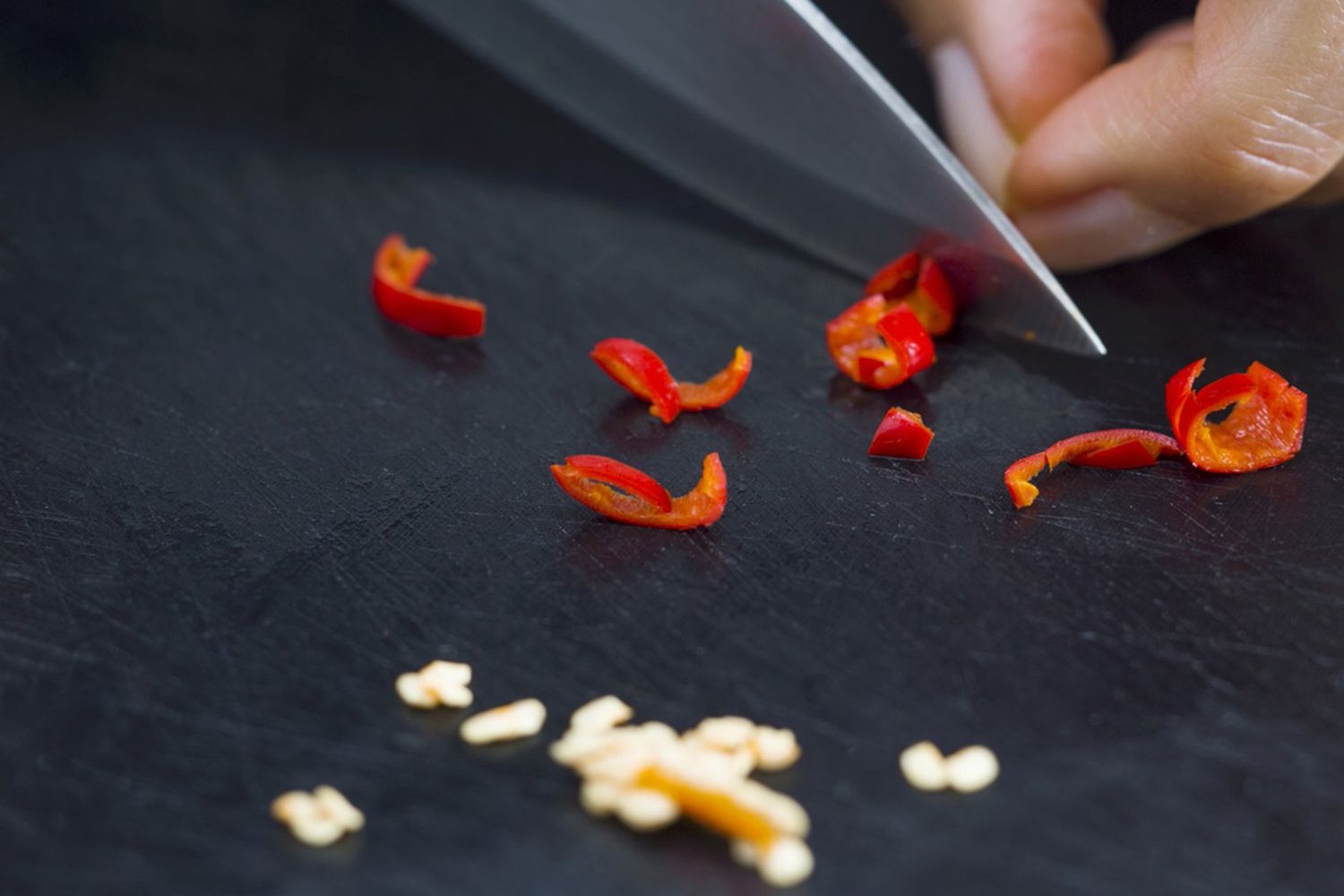 Step: 4/8
Peel and finely dice the garlic and ginger. Wash the coriander, pat dry and finely chop. Mix the onions, chilli, garlic, ginger and coriander in a bowl.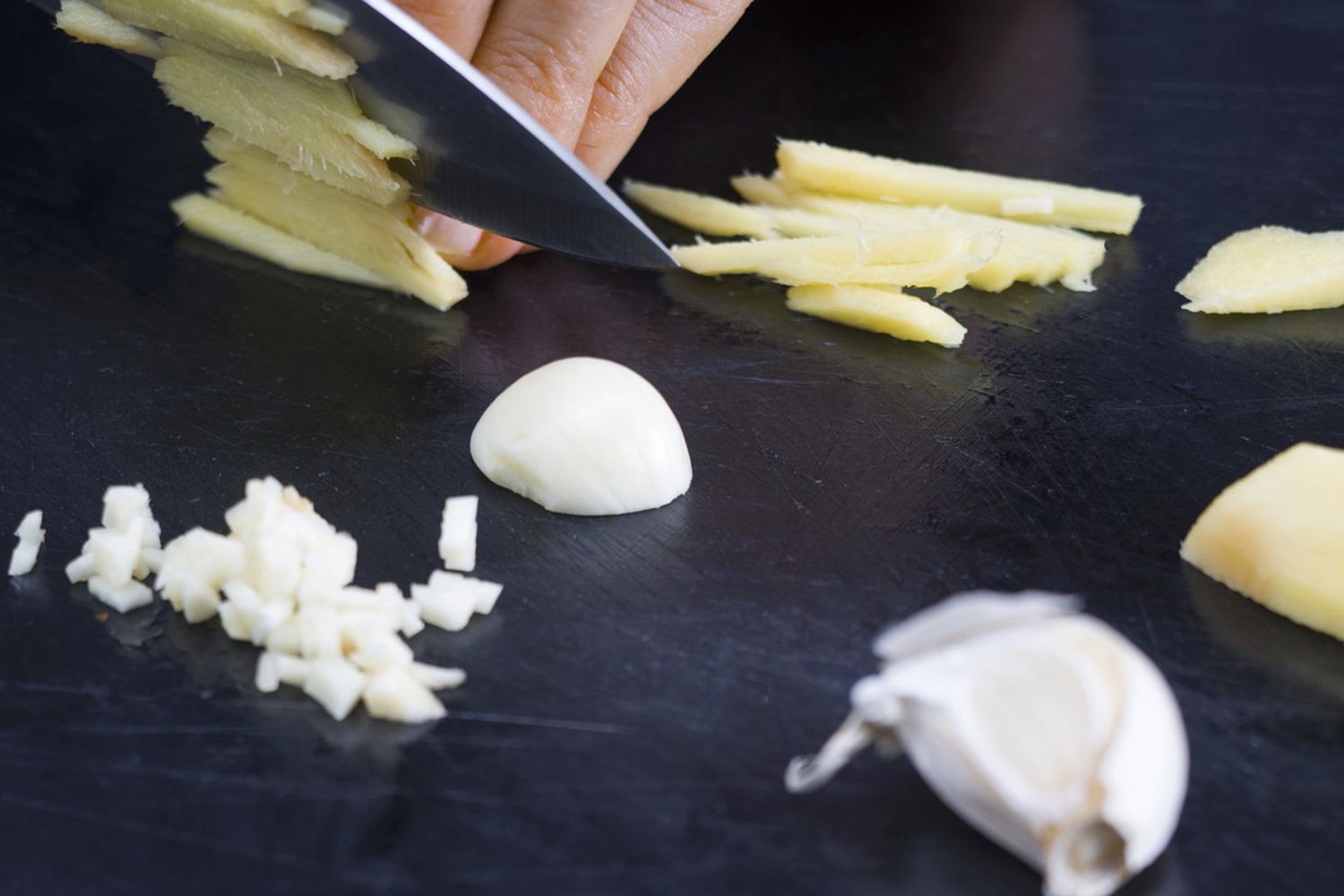 Step: 5/8
Halve the lime and squeeze the juice. Add 2 tbsp olive and sesame oils and season with a pinch of sugar and salt.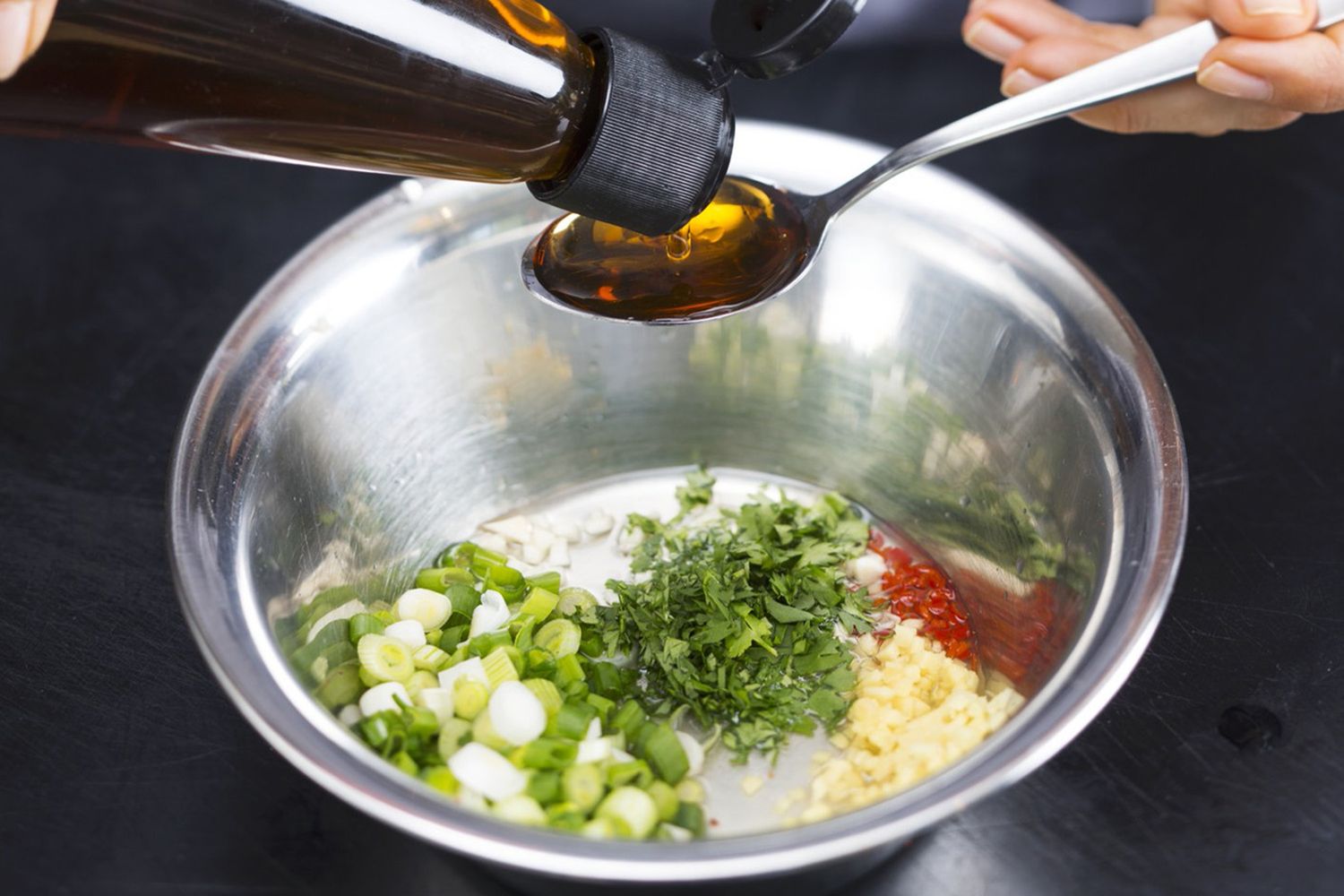 Step: 6/8
Mix in the mango strips.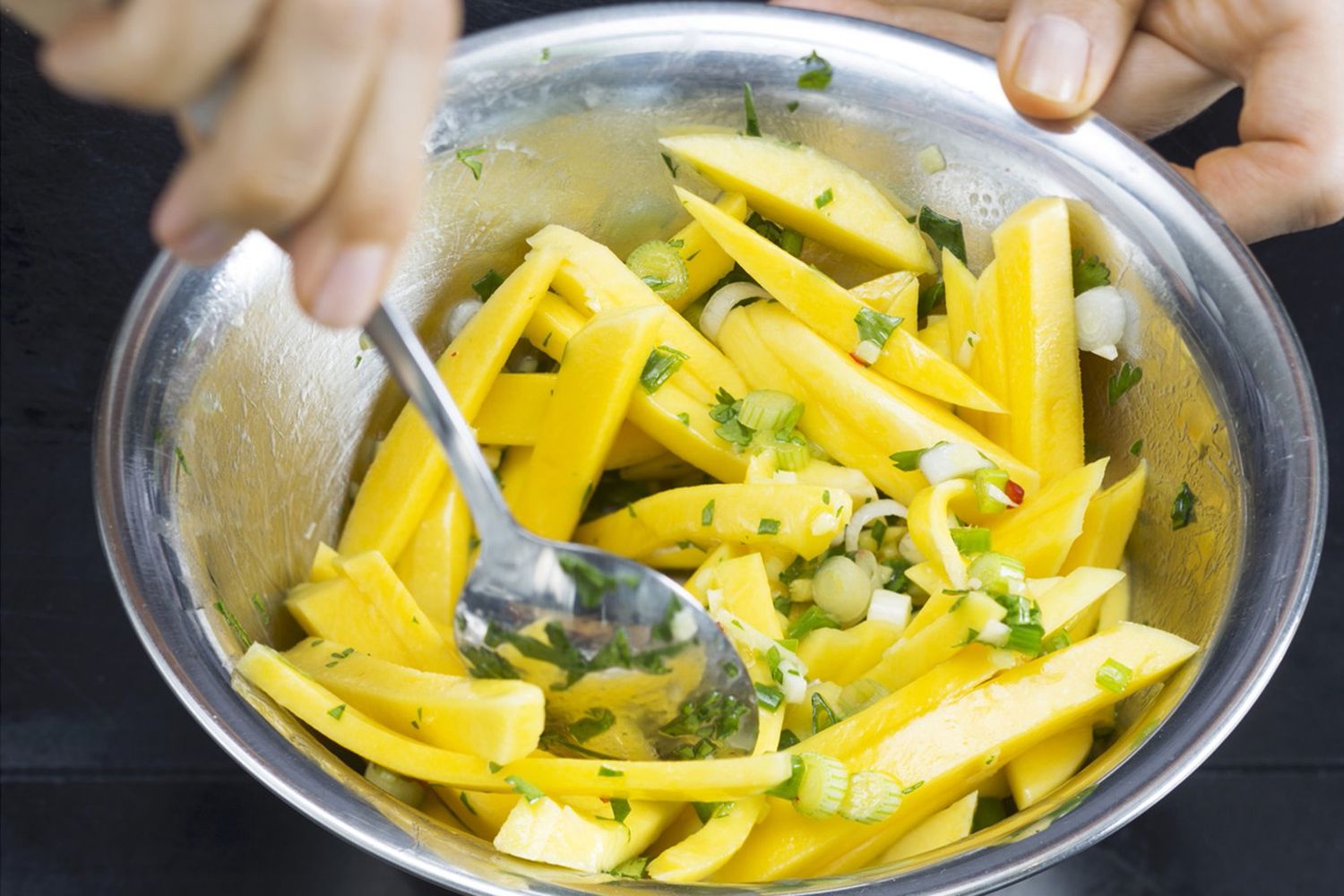 Step: 7/8
Wash the prawns and drain well. Fry in a pan in the remaining olive oil for 4 minutes until pink and starting to brown slightly.
Step: 8/8
Arrange the mango salad on plates and serve garnished with the fried prawns and more coriander.