Step: 1/8
Wash the peppers, cut off a lid, then remove the seeds and white ribs. Rinse, pat dry and set aside.
Step: 2/8
Peel the garlic and finely grind with a little salt in a mortar.
Step: 3/8
Mix the mince with the garlic, rice, parsley, marjoram, salt and pepper.
Step: 4/8
Preheat the oven to 180°C (160°C fan, gas 4). Fill the peppers with the mince mixture and put the lids on top.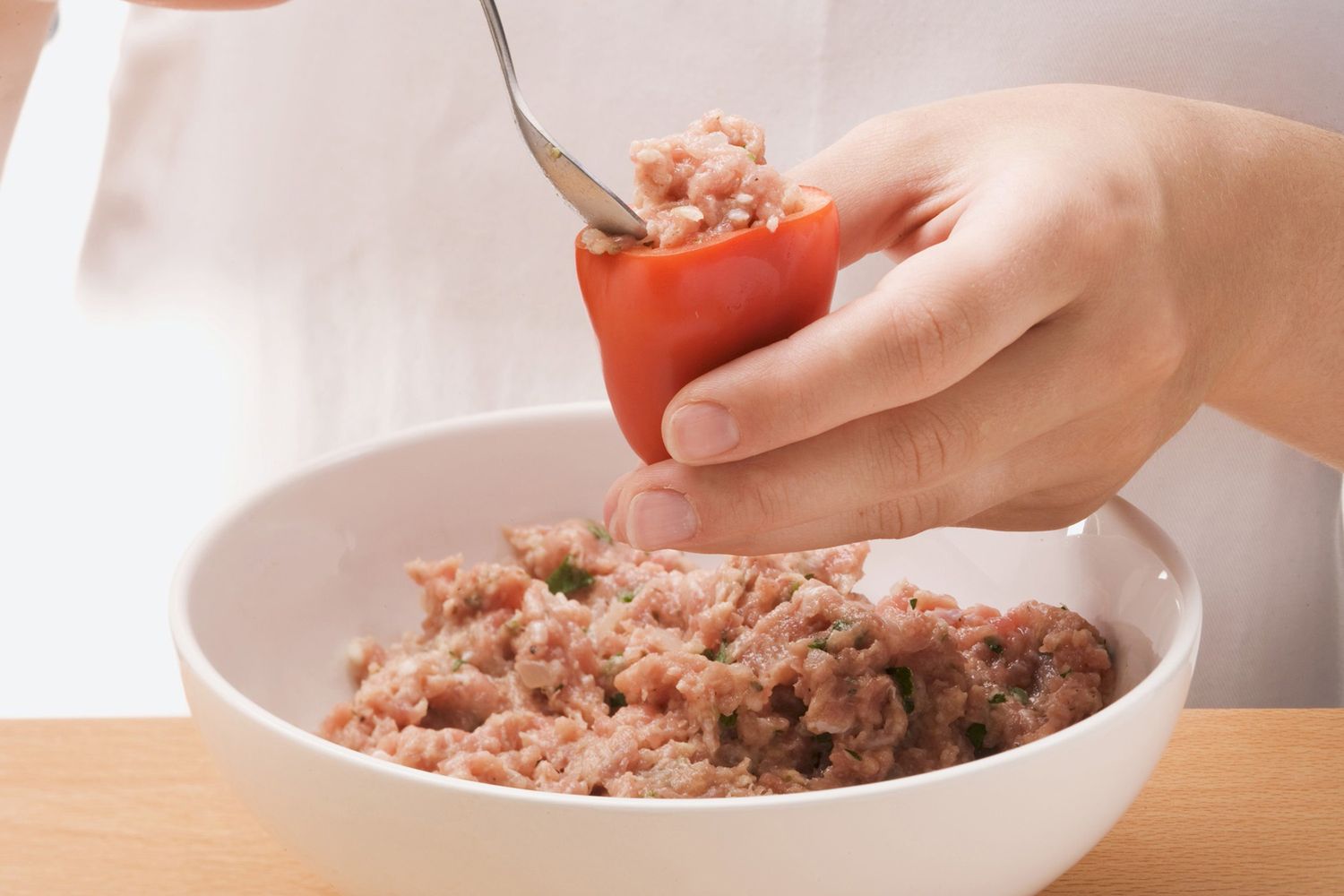 Step: 5/8
Brush a baking tin with oil. Put the peppers into the tin. Bake in the oven for 35 minutes.
Step: 6/8
Meanwhile for the sauce, dice the pumpkin.
Step: 7/8
Place in a pan with the stock, add some salt, chili, ginger and bay leaves. Bring to the boil, reduce the heat and simmer for 20 minutes.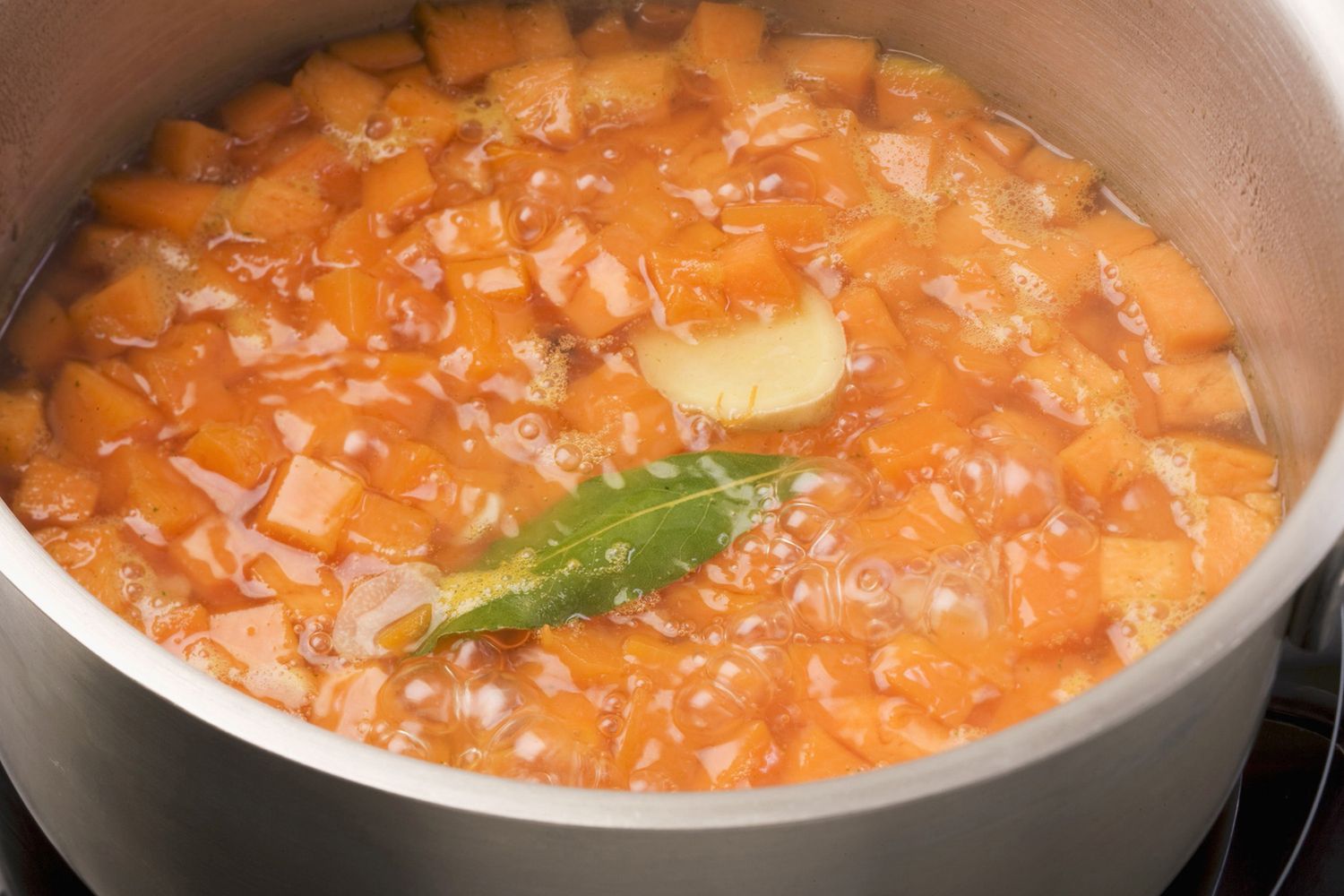 Step: 8/8
Discard the bay leaf and ginger then remove the pumpkin pieces with a slotted spoon. Place in a blender, add the crème fraîche and blitz to a fine puree. Add boiling stock until the sauce has reached the desired consistency. Return to the boil and season to taste. Serve the paprika with the sauce on plates and serve garnished with chilli and marjoram.