Step: 1/6
Drain the salsify and halve if necessary.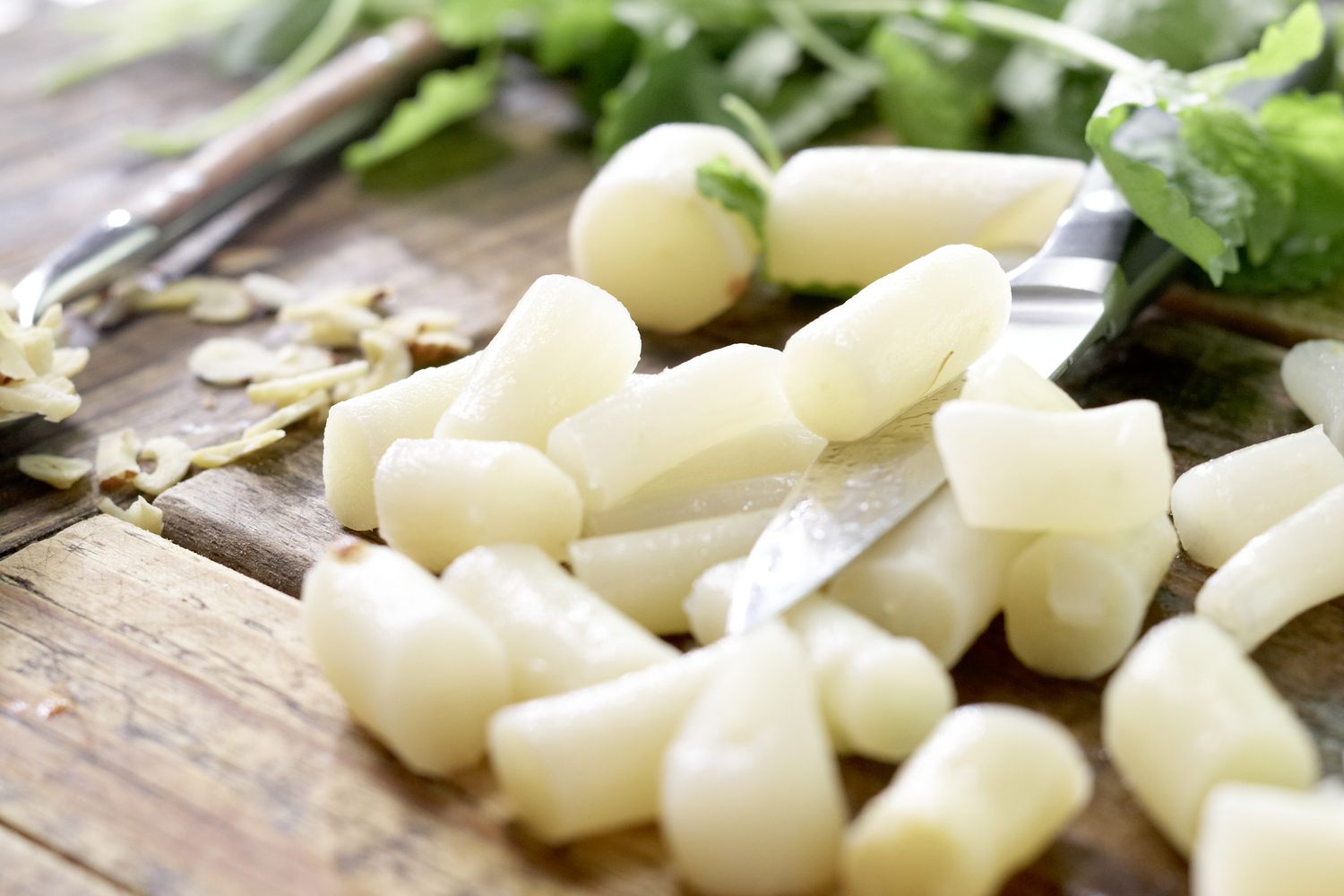 Step: 2/6
Wash the radicchio, shake dry and cut into strips.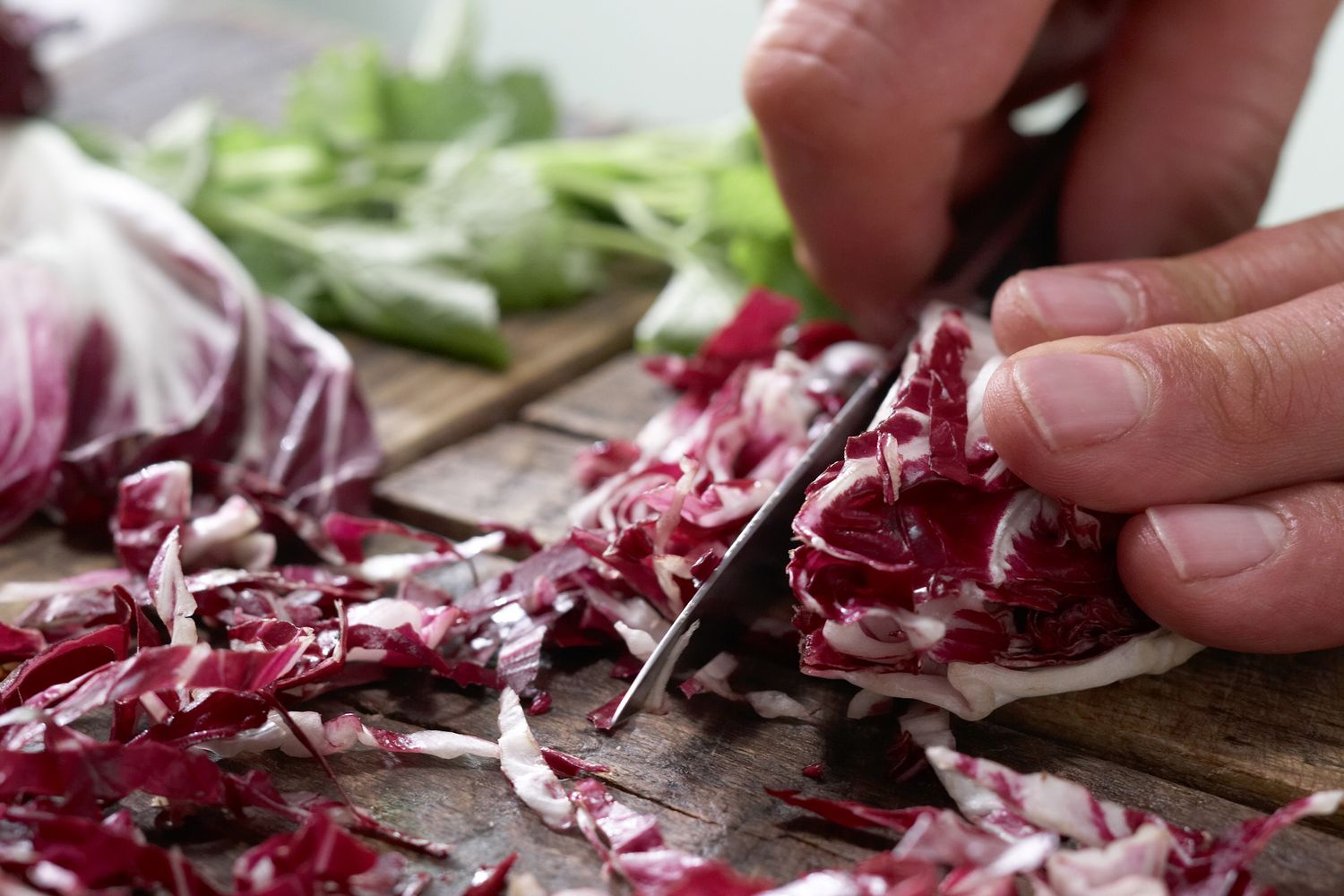 Step: 3/6
Wash the lemon balm, shake dry and finely chop the leaves.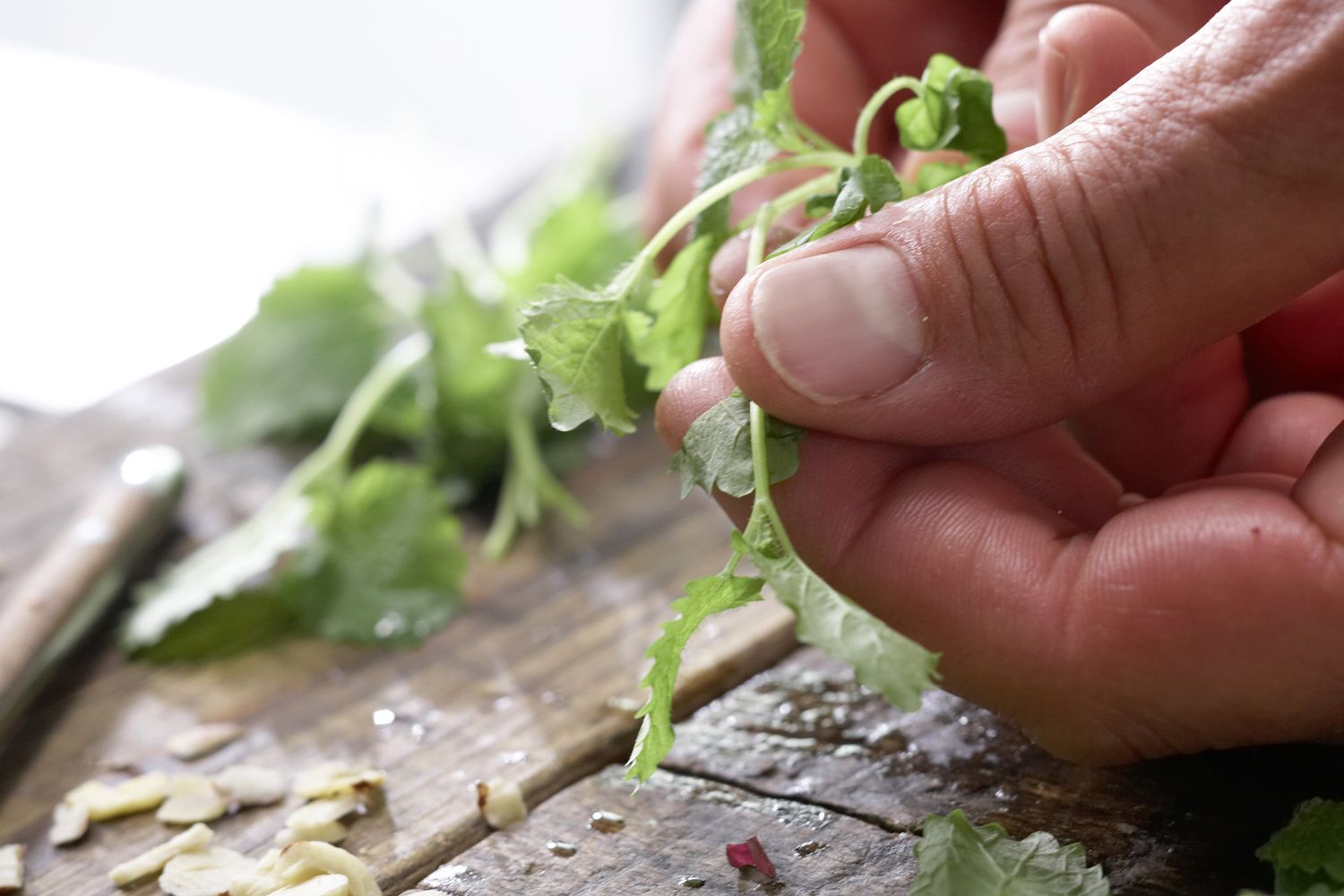 Step: 4/6
Boil the vegetable stock and sambal oelek in a pan. Add the salsify, cover and warm through over a low heat.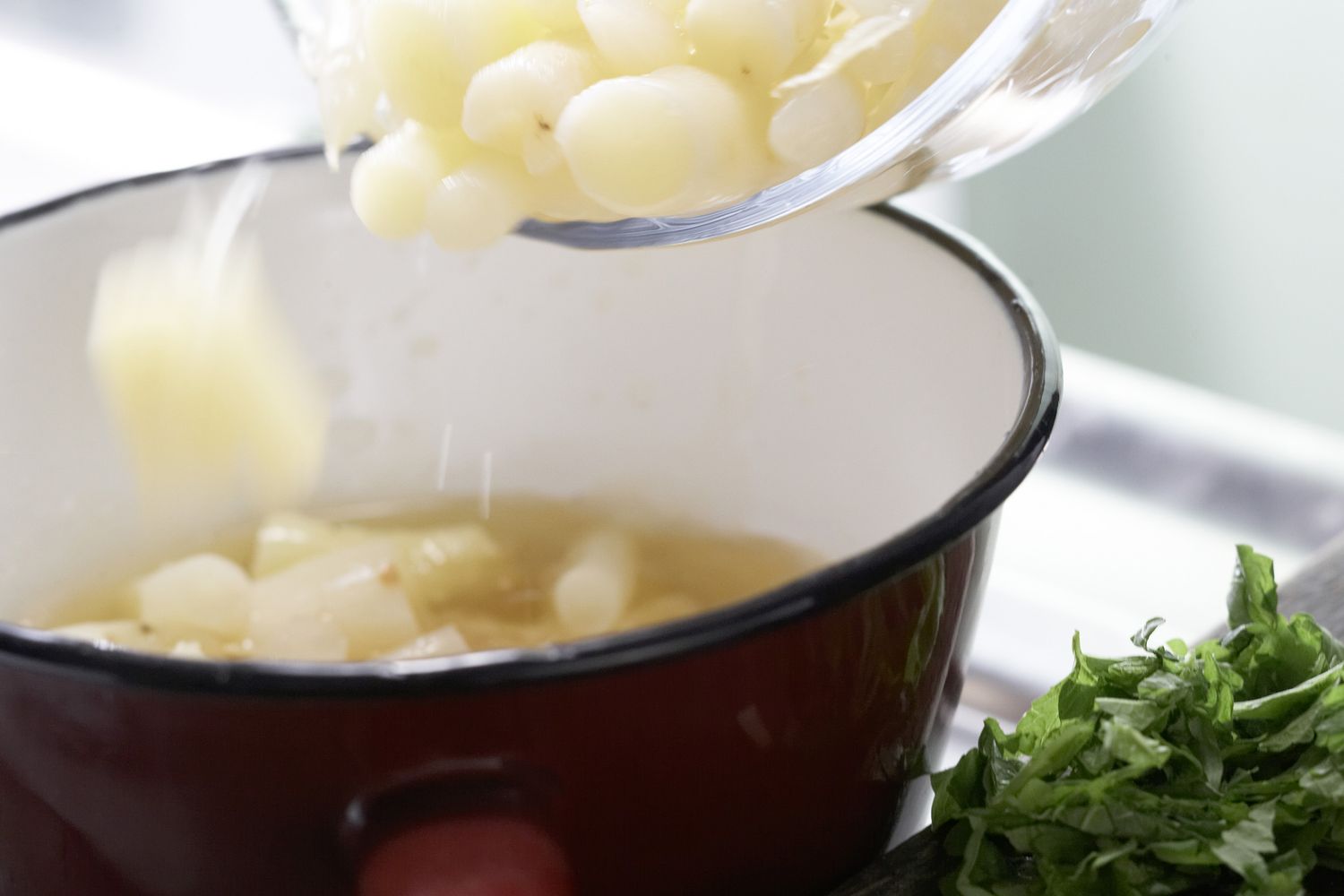 Step: 5/6
Mixtogether the vinegar, 1 tbsp water, salt, pepper, maple syrup and hazelnut oil. Toss with the radicchio and lemon balm, and arrange on 2 plates.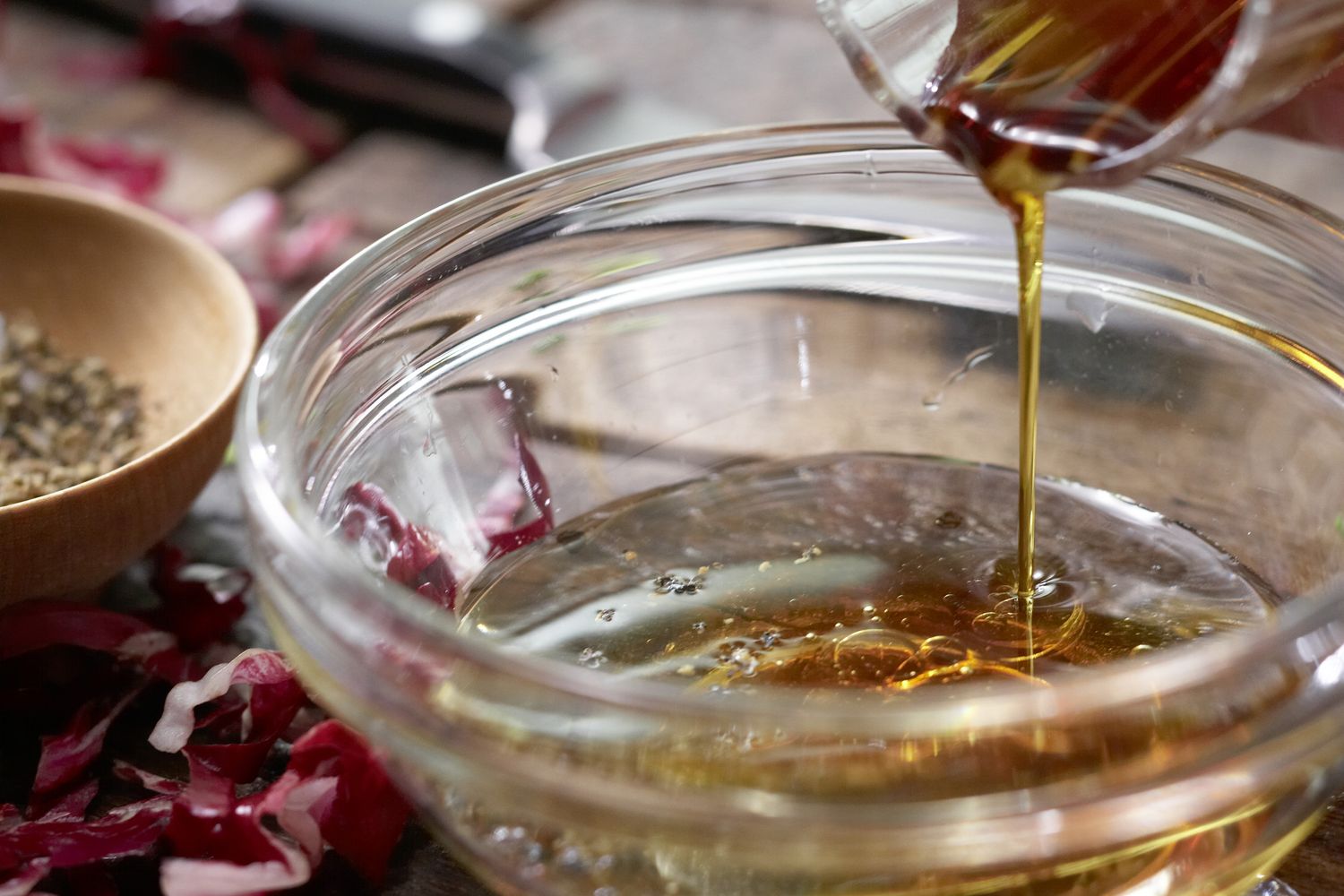 Step: 6/6
Add the salsify to the radicchio salad and garnish with hazelnuts.