Step: 1/6
Peel and chop the garlic.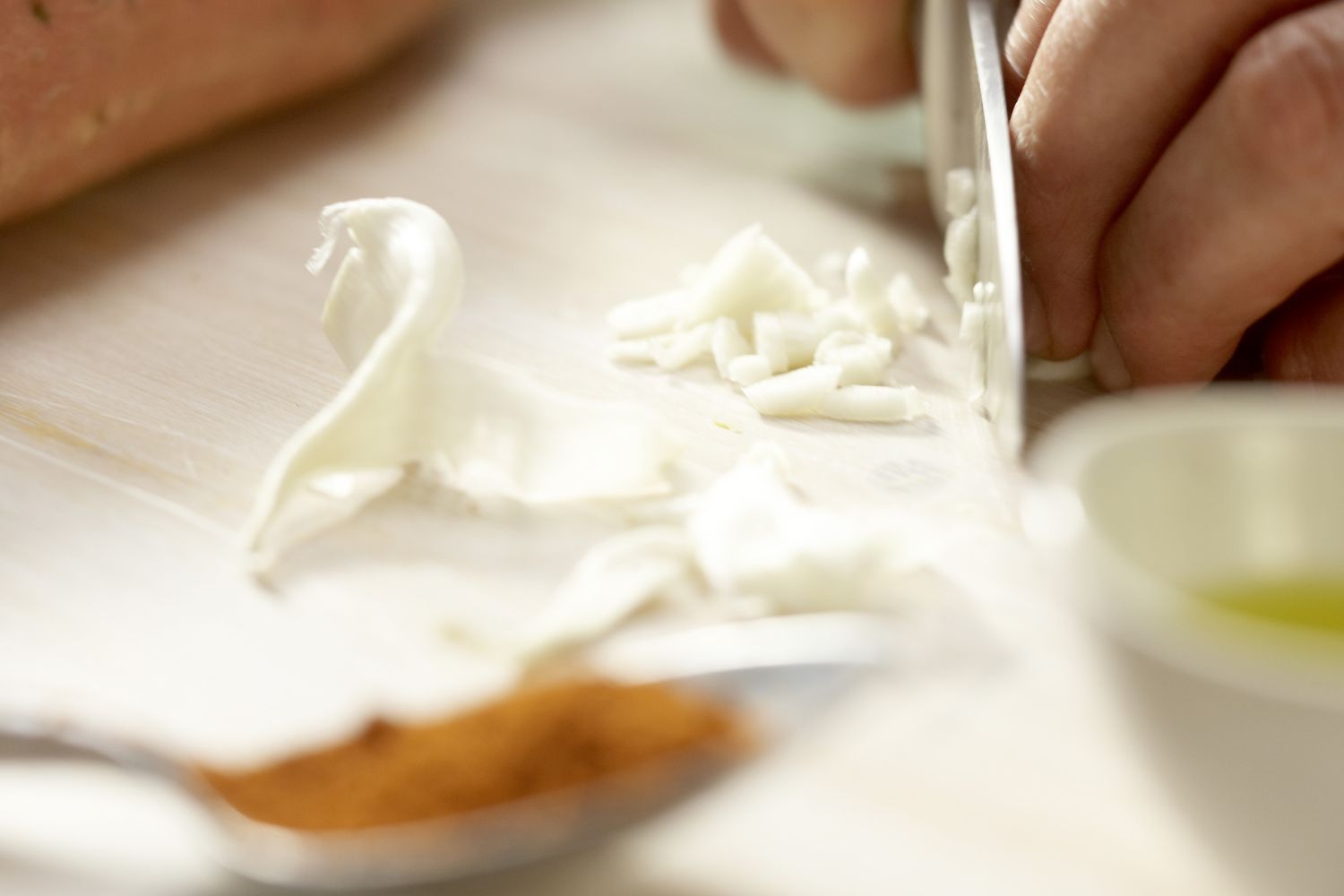 Step: 2/6
Mix the garlic with the oil, curry powder, cumin, paprika, salt and pepper.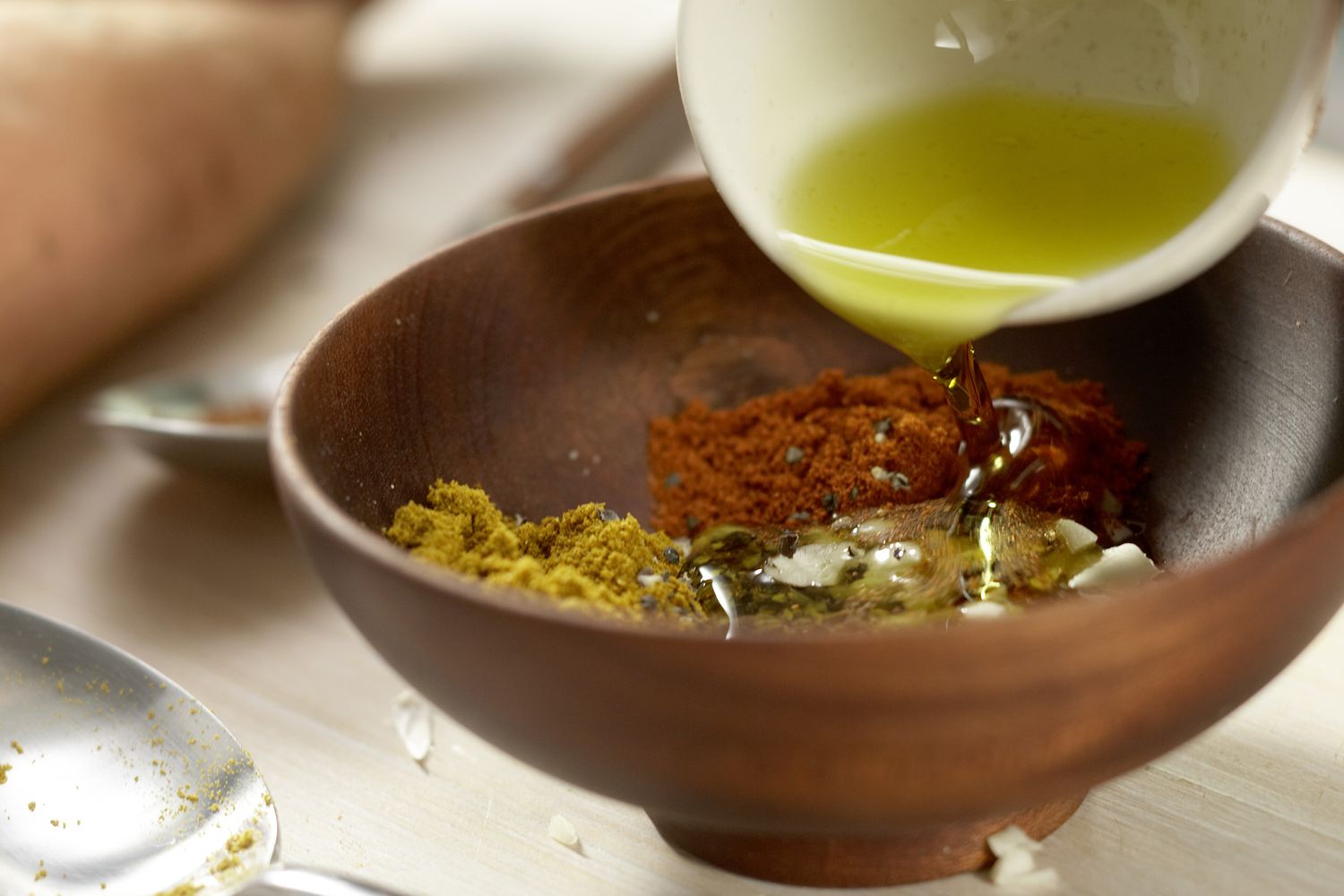 Step: 3/6
Peel the sweet potatoes and cut into 2cm thick slices.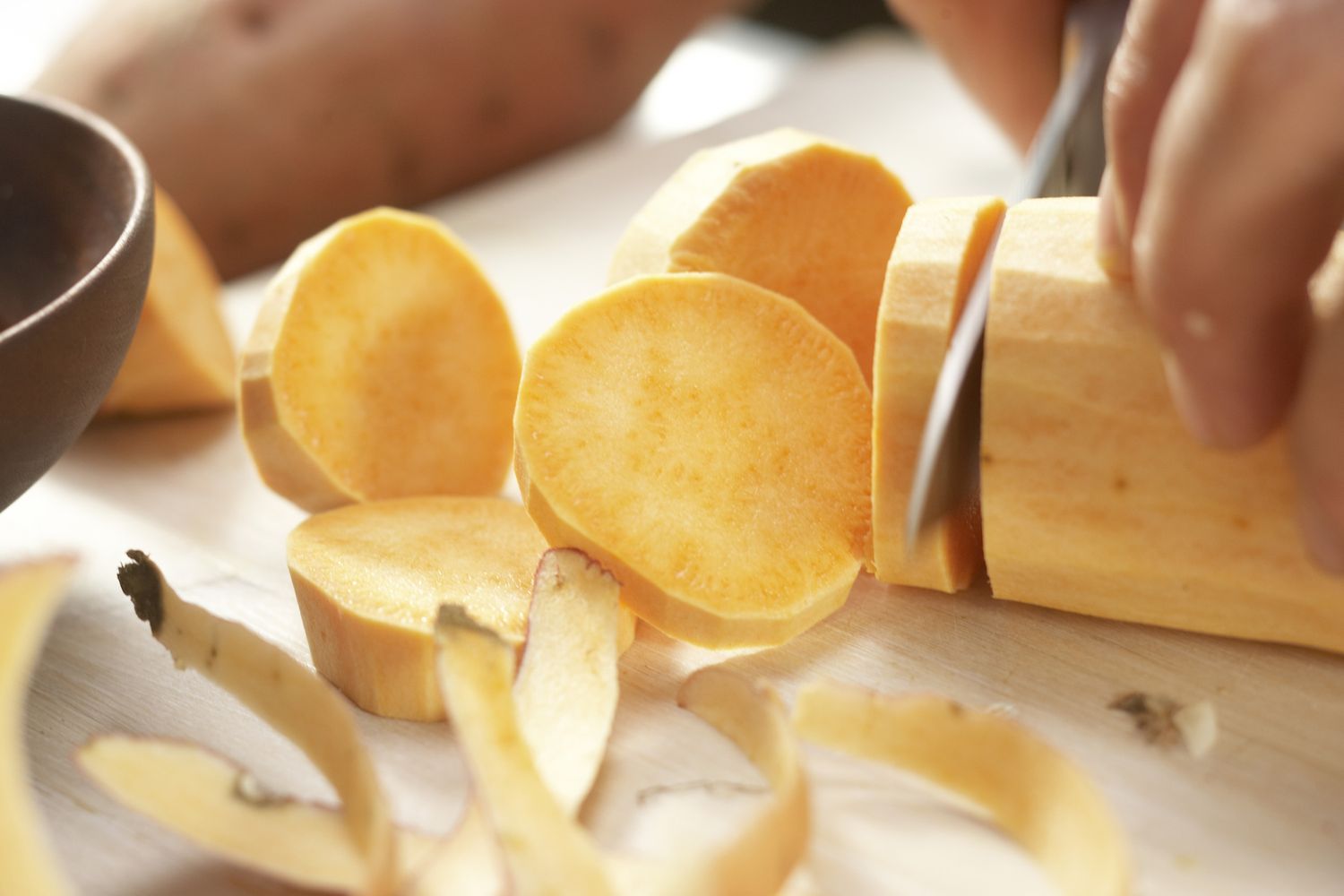 Step: 4/6
Toss the sweet potatoes in the spiced oil to coat evenly.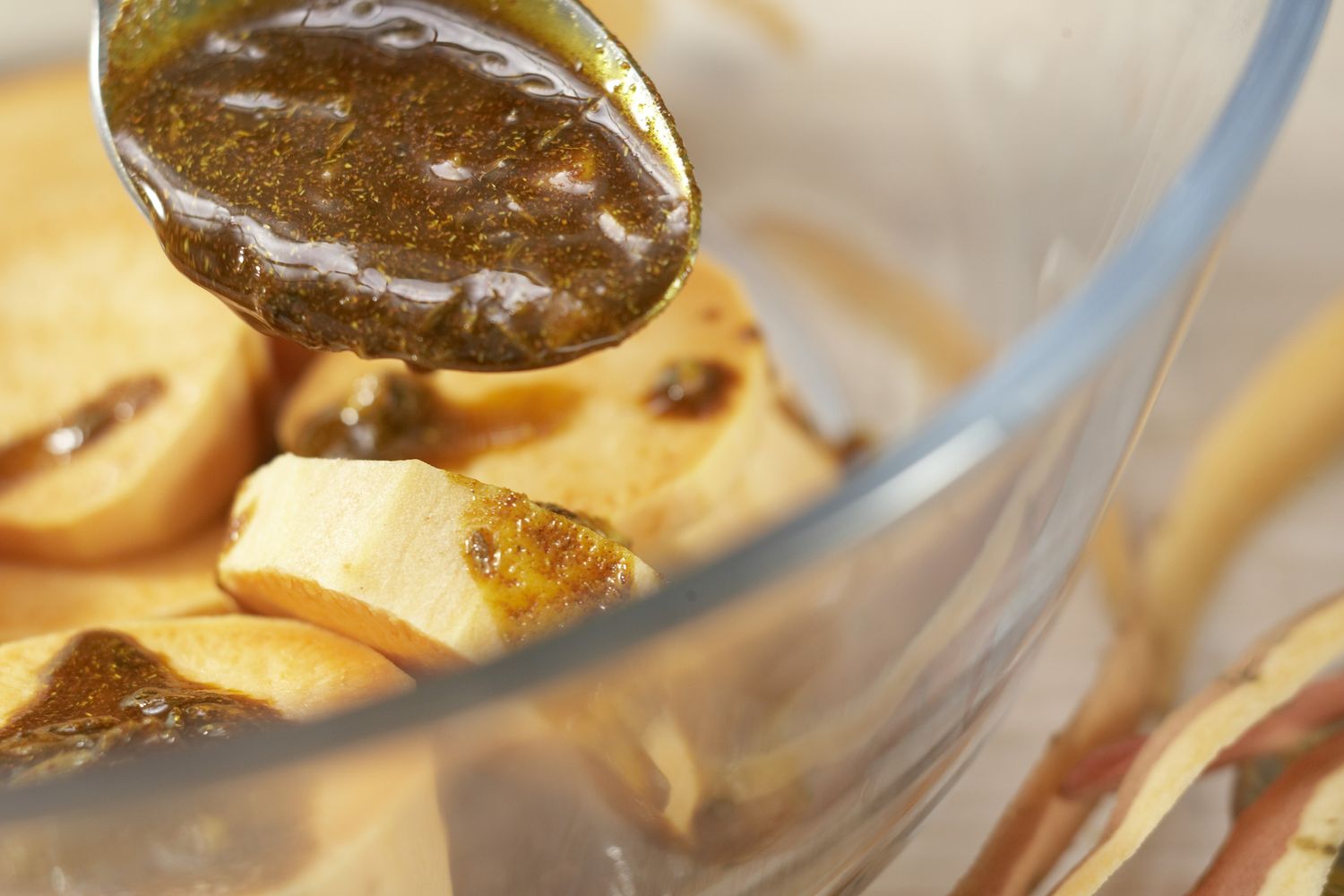 Step: 5/6
Place the sweet potato slices on a baking tray lined with baking paper. Bake in the preheated oven at 200°C (180°C fan, gas 6) for 35 minutes.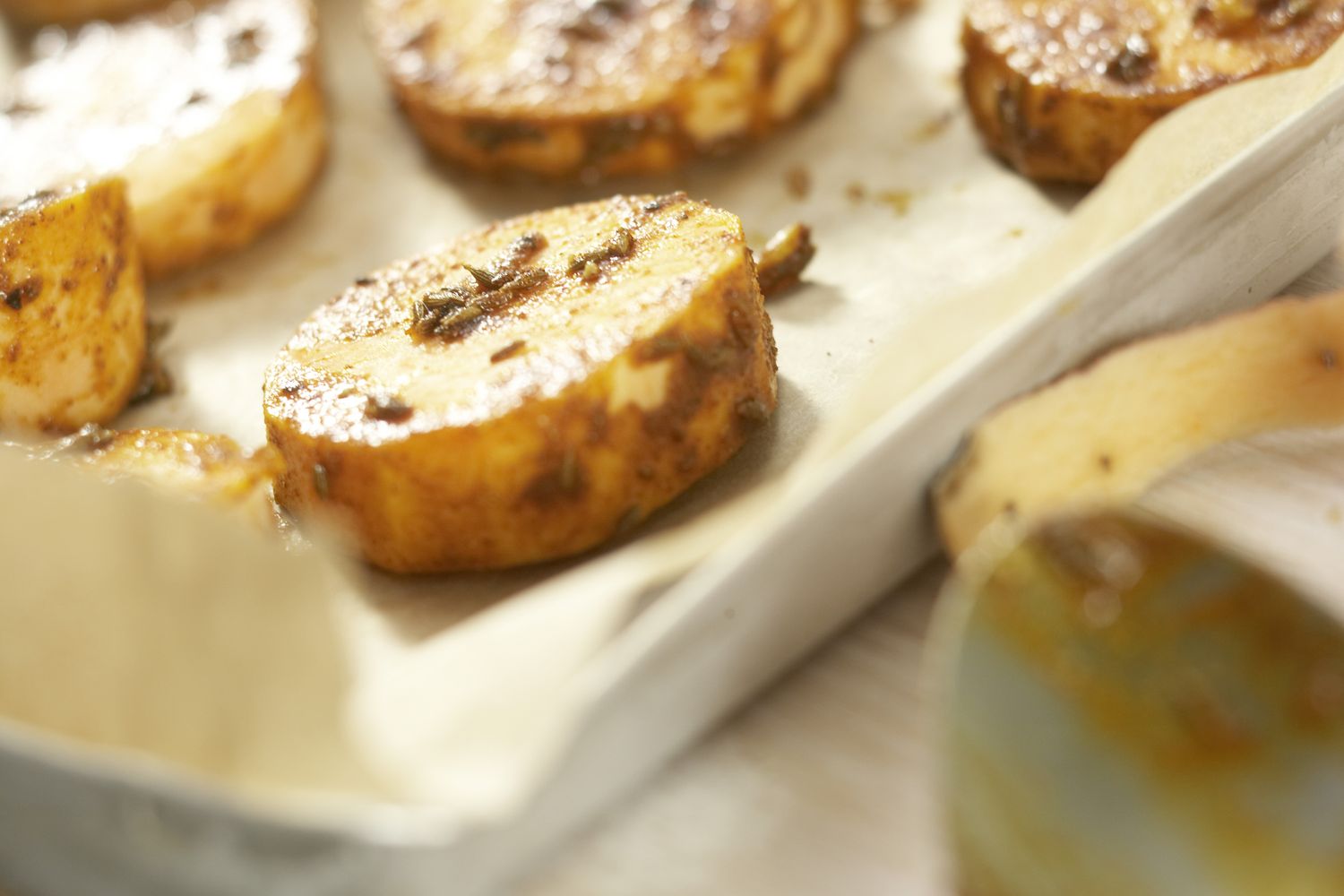 Step: 6/6
Just before the end of the baking time, halve the lemon and squeeze over the sweet potato slices.