Step: 1/10
Rinse the courgettes briefly in cold water, shake carefully and drain.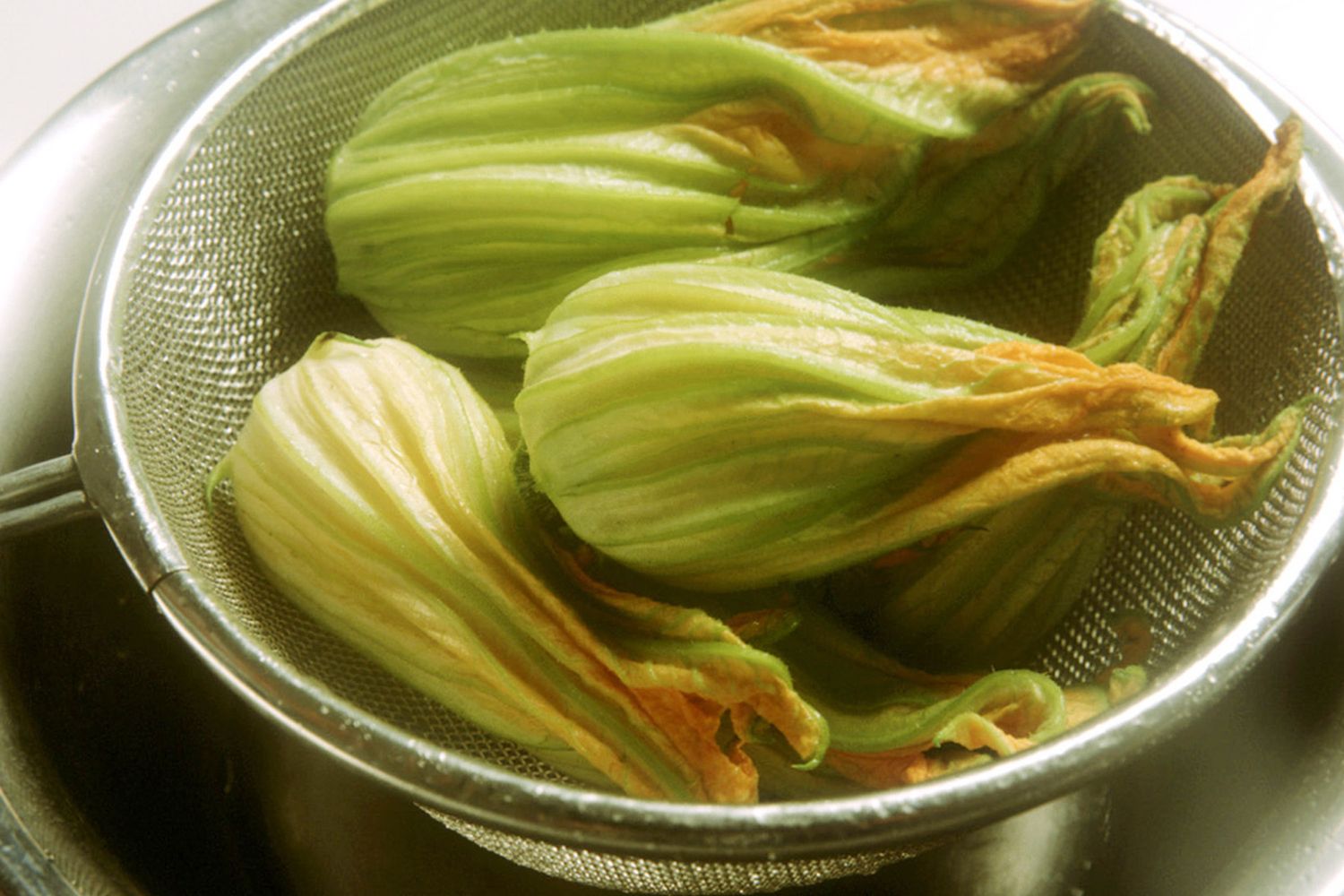 Step: 2/10
Peel the potatoes, chop roughly and boil in salted water for 25 minutes.
Step: 3/10
Finely chop the courgettes, add to a pan with a few tablespoons of water and a pinch of salt. Cook for 5 minutes until soft.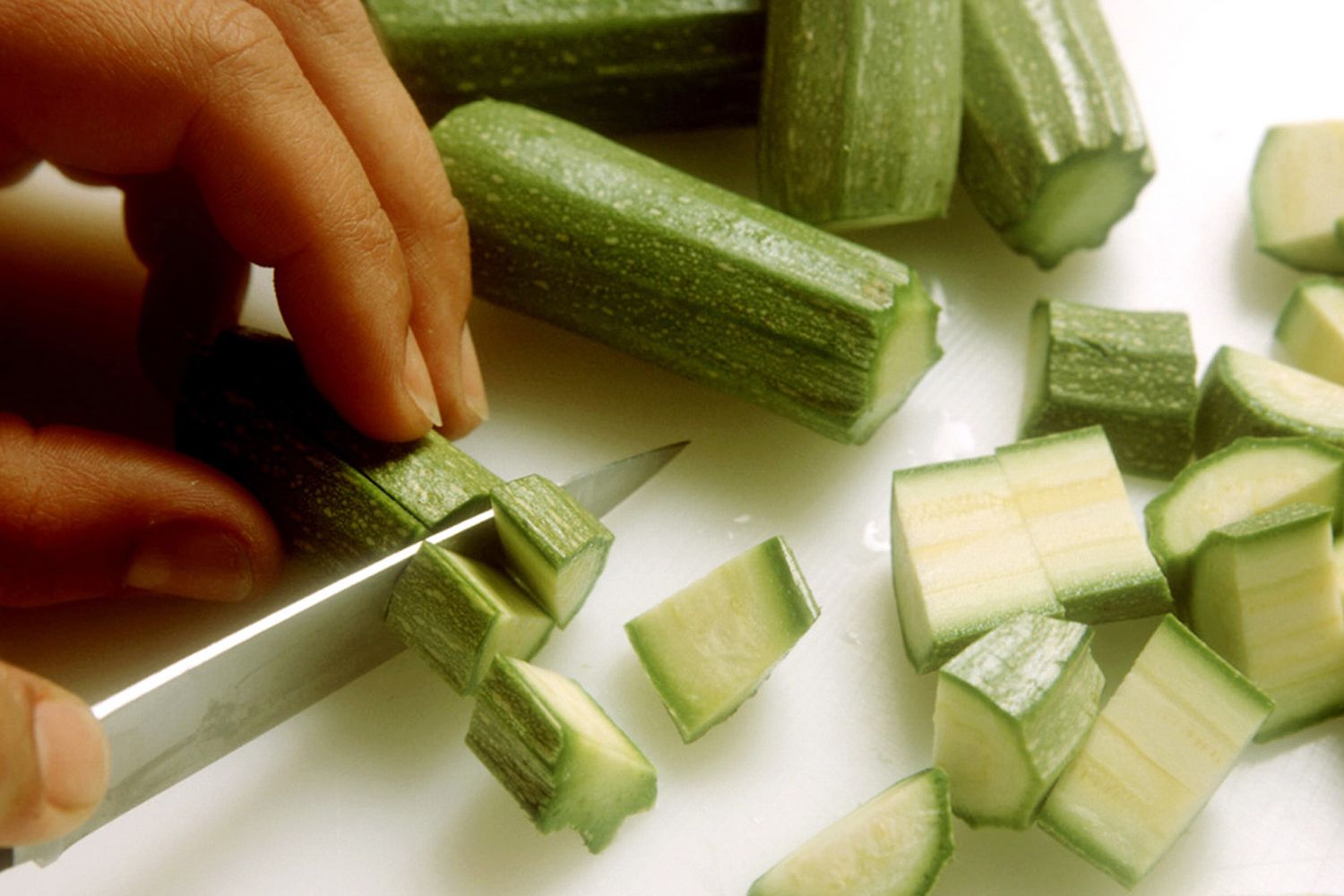 Step: 4/10
Drain the courgettes and blitz to a puree.
Step: 5/10
Drain the potatoes, cool, then squeeze through a potato ricer and mix with the courgette puree.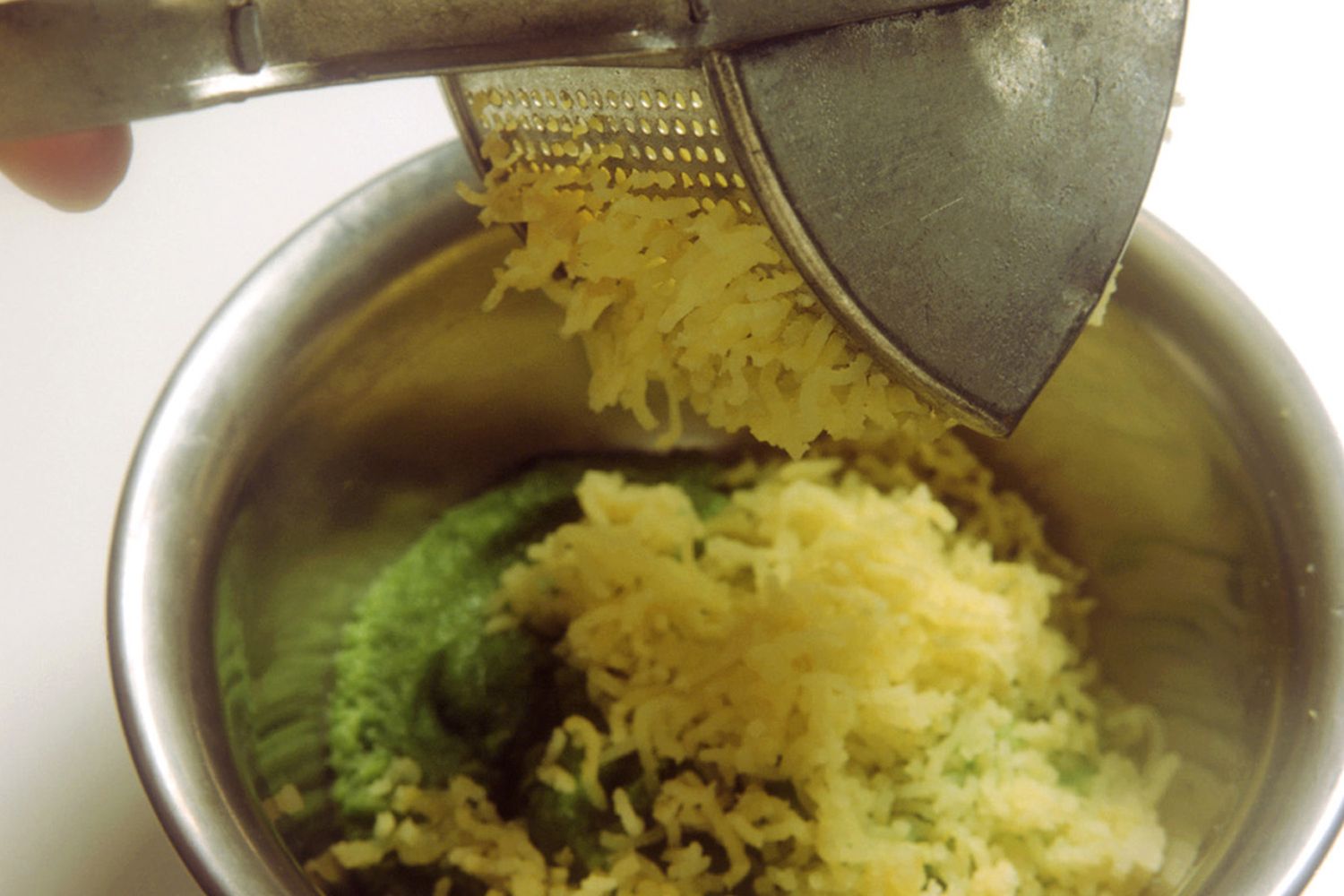 Step: 6/10
Finely chop the basil and marjoram. Peel the garlic.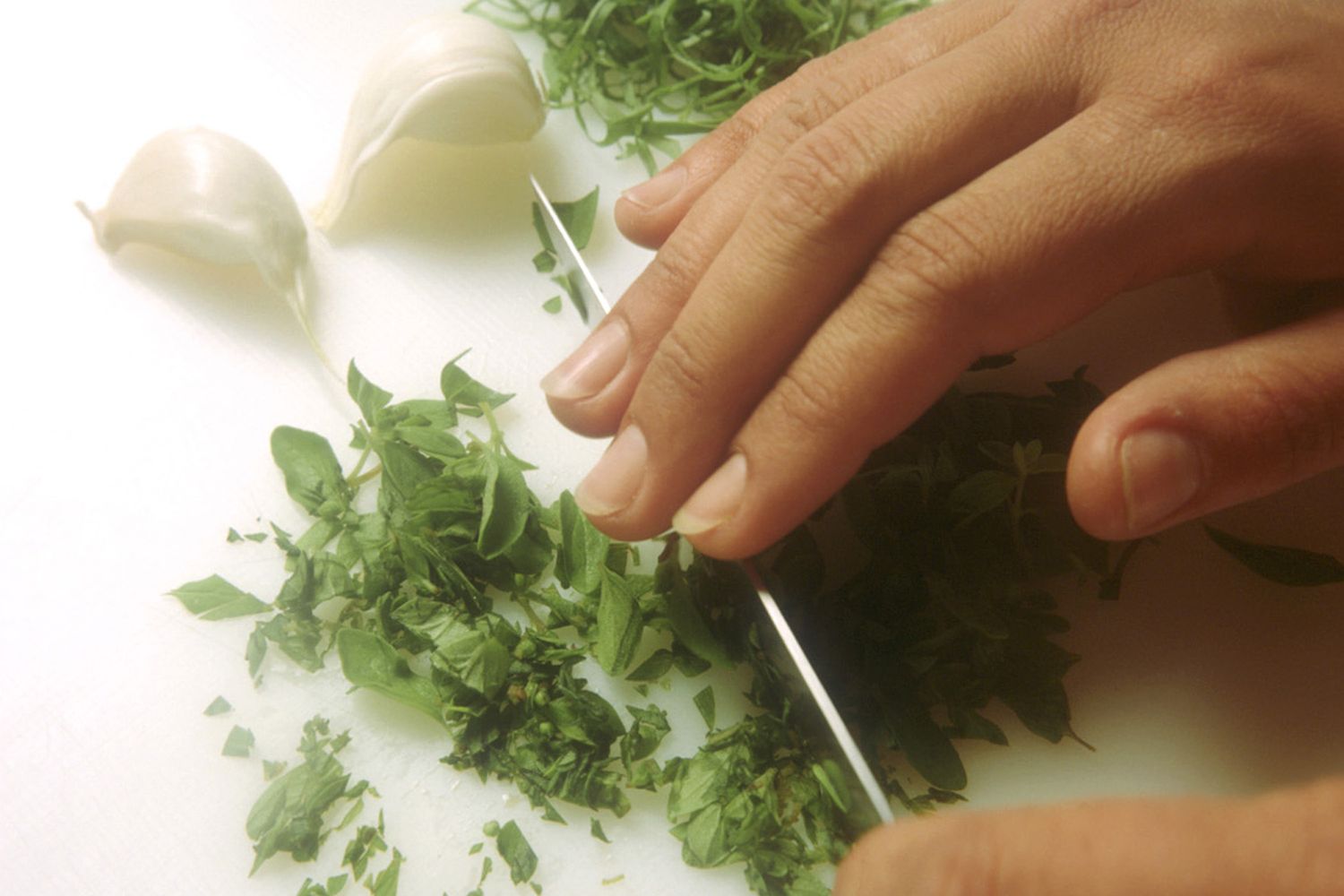 Step: 7/10
Add the basil and marjoram to the vegetables and crush the garlic over. Add the Parmesan, egg and 2 tbsp olive oil.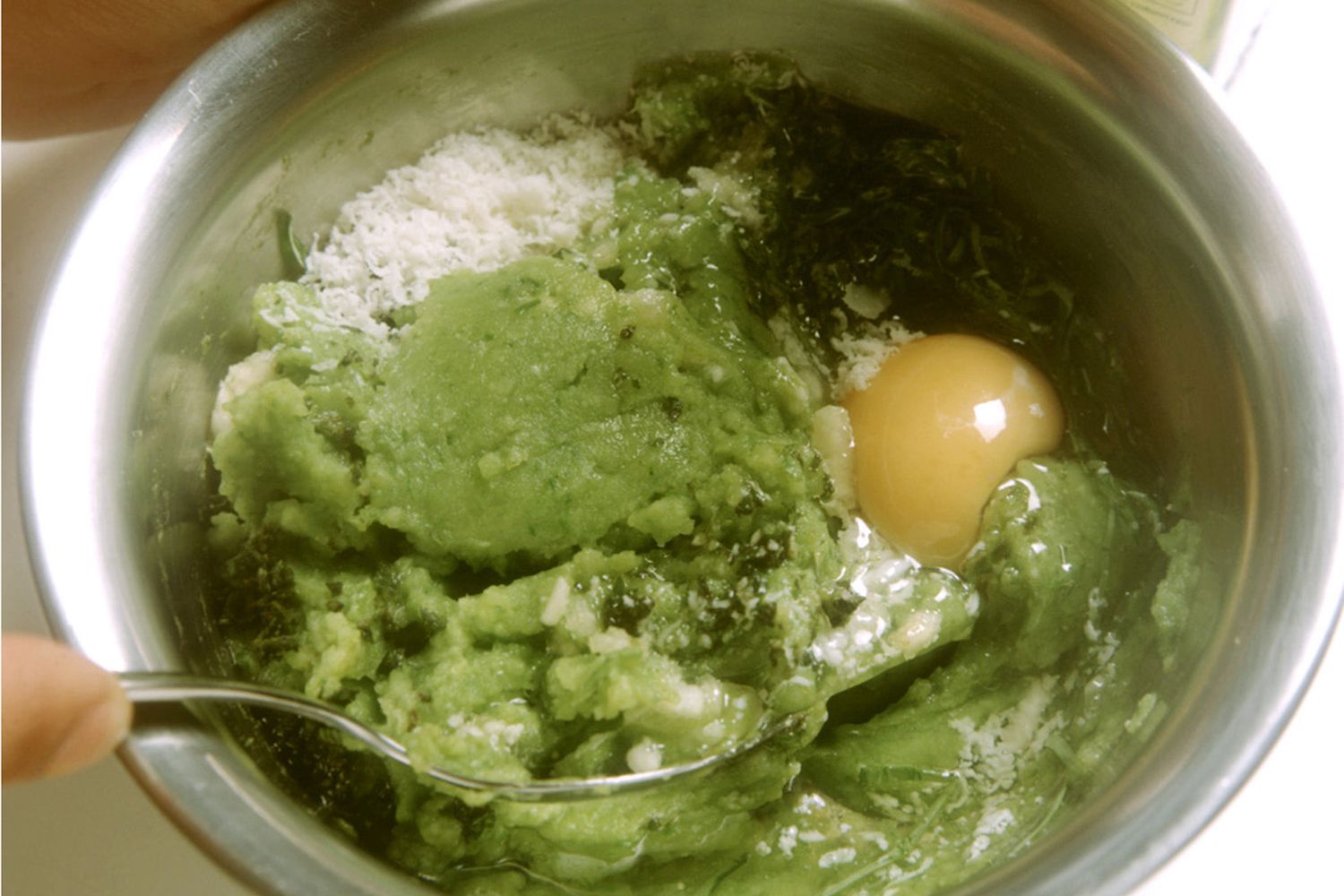 Step: 8/10
Mix everything thoroughly and season with salt and pepper.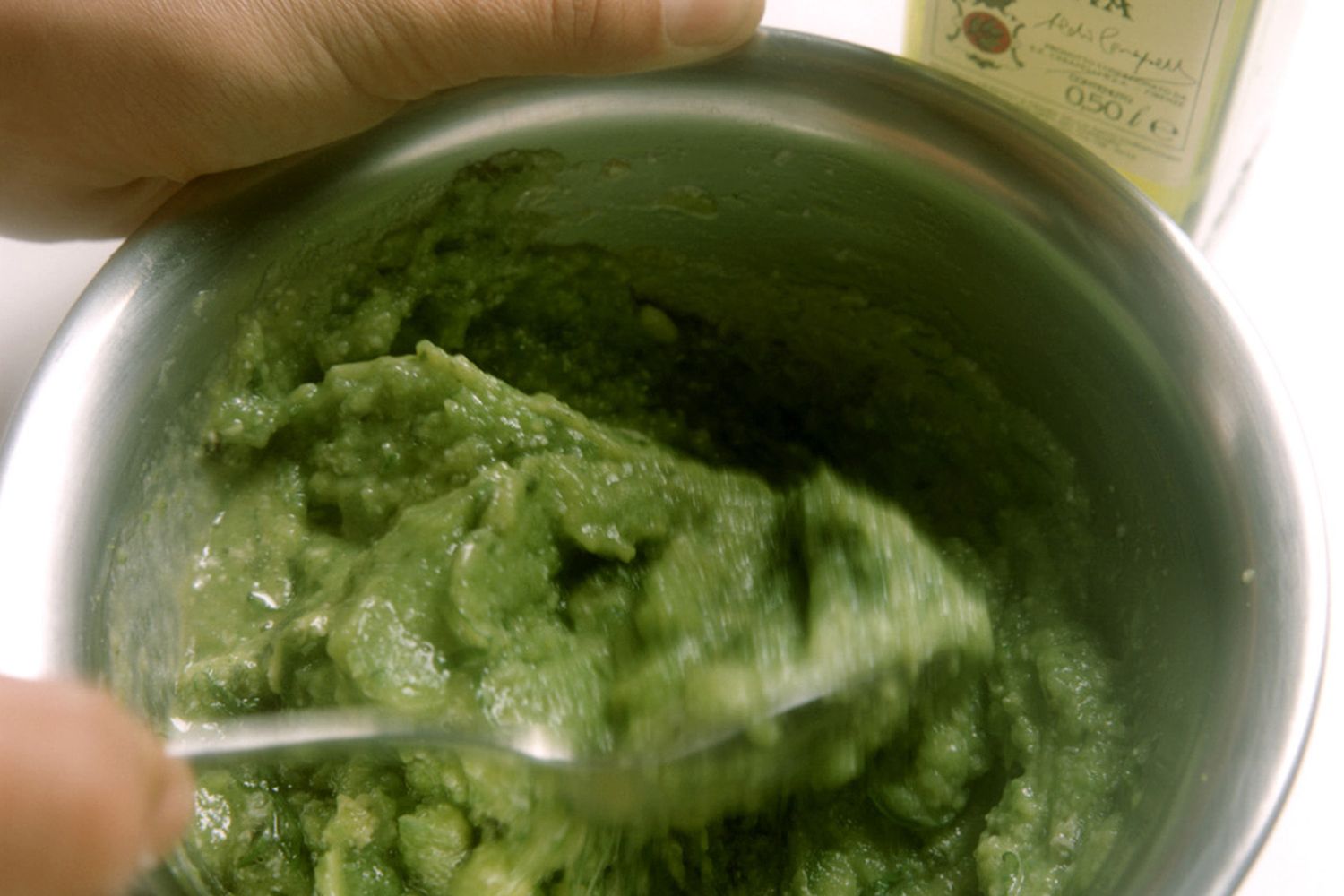 Step: 9/10
Remove the pistils from the centre of the courgette flowers.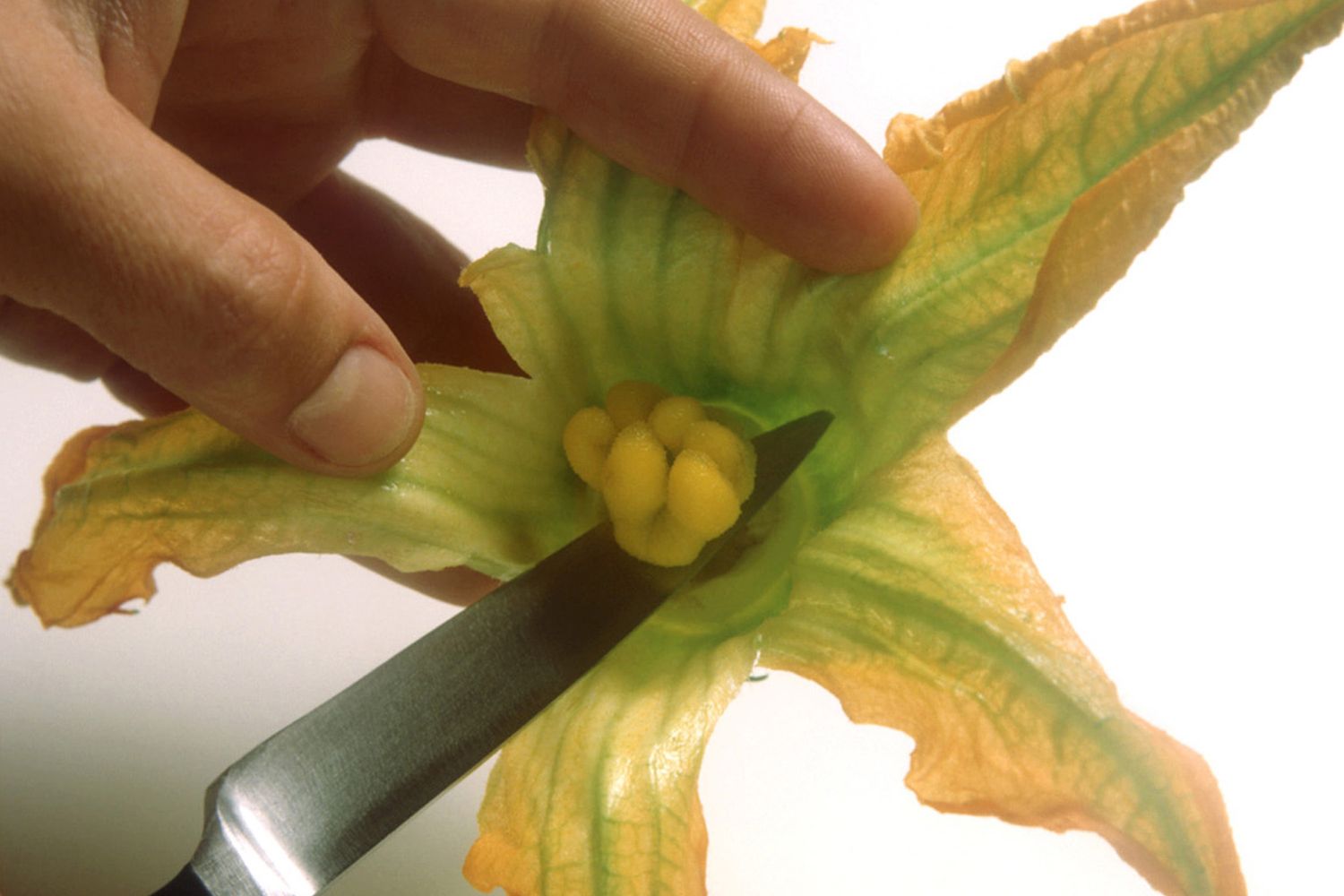 Step: 10/10
Preheat the oven to 200°C (180°C fan, gas 6). Fill the courgette flowers with the vegetable puree, gently twist the tips and place them next to each other in a greased baking dish. Drizzle with the remaining oil and bake in the preheated oven for 15 minutes.