Step: 1/11
Wash the courgette, cut into 4 pieces and hollow out most of the flesh with a spoon.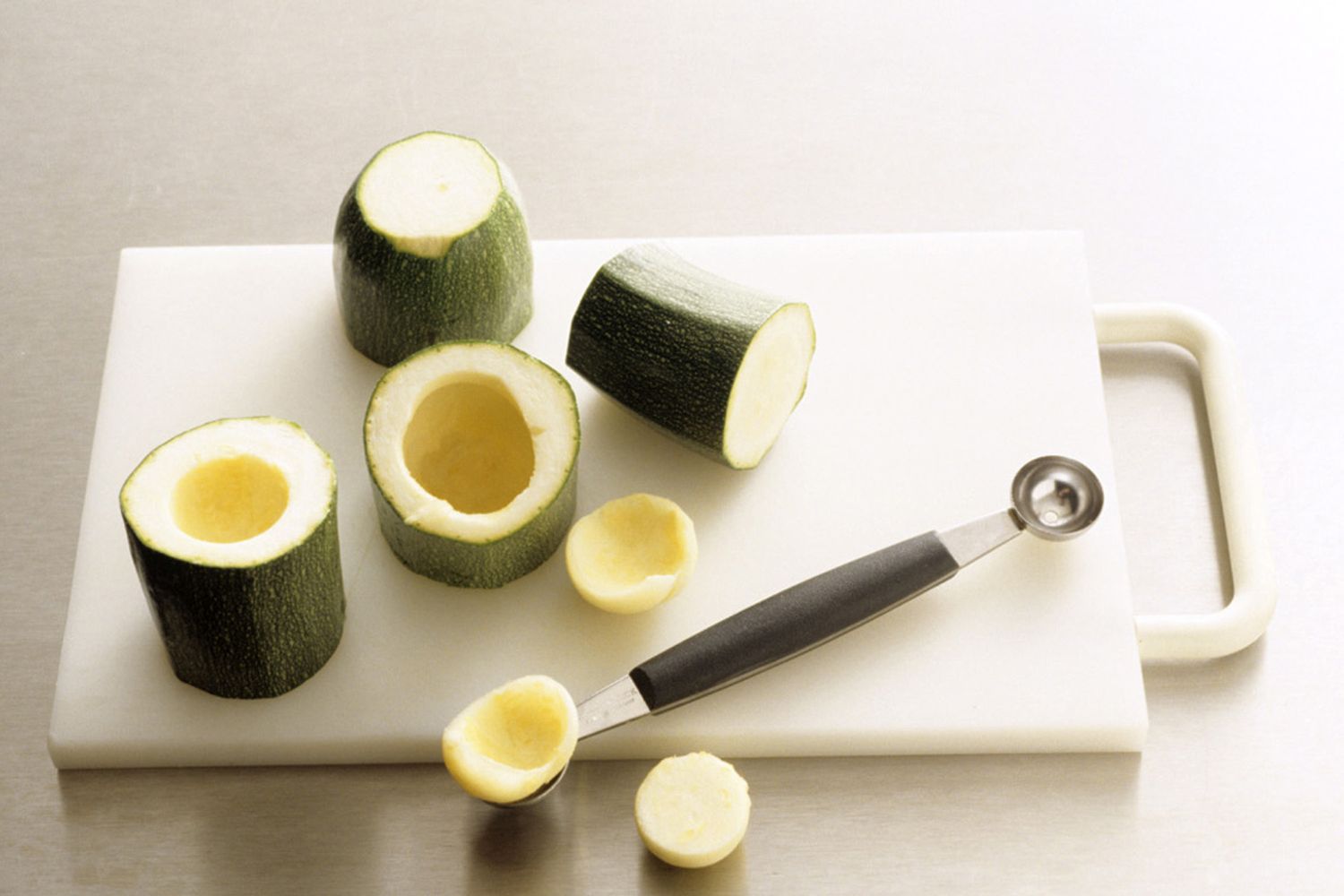 Step: 2/11
Blanch in boiling salted water for 2 minutes, drain, plunge into cold water and pat dry.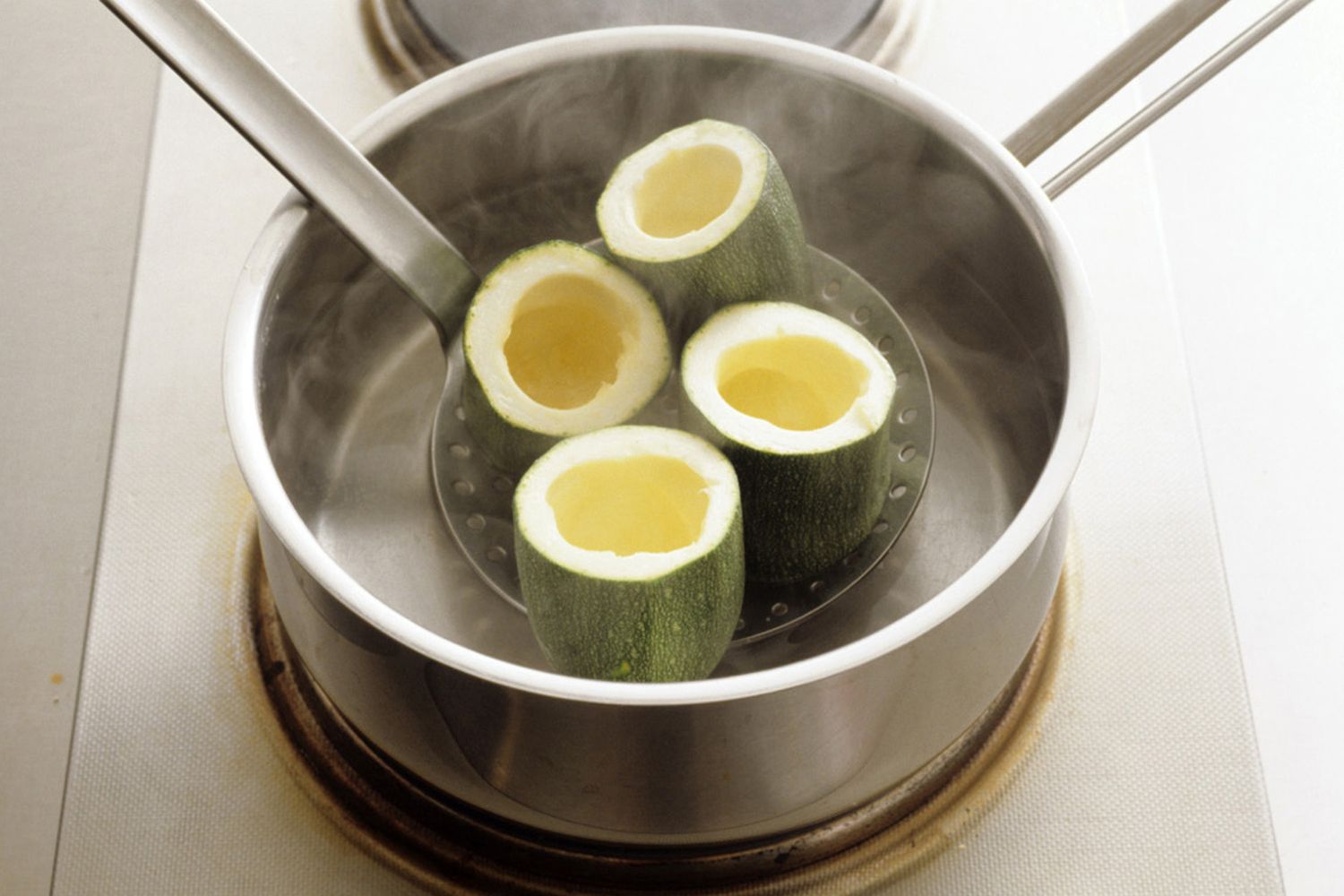 Step: 3/11
Clean the mushrooms and remove the stalks. Dice the stalks finely. Wash the tomatoes, cut a lid off each one and hollow out the centre. Dice the lids of the tomatoes. Also dice the courgette flesh.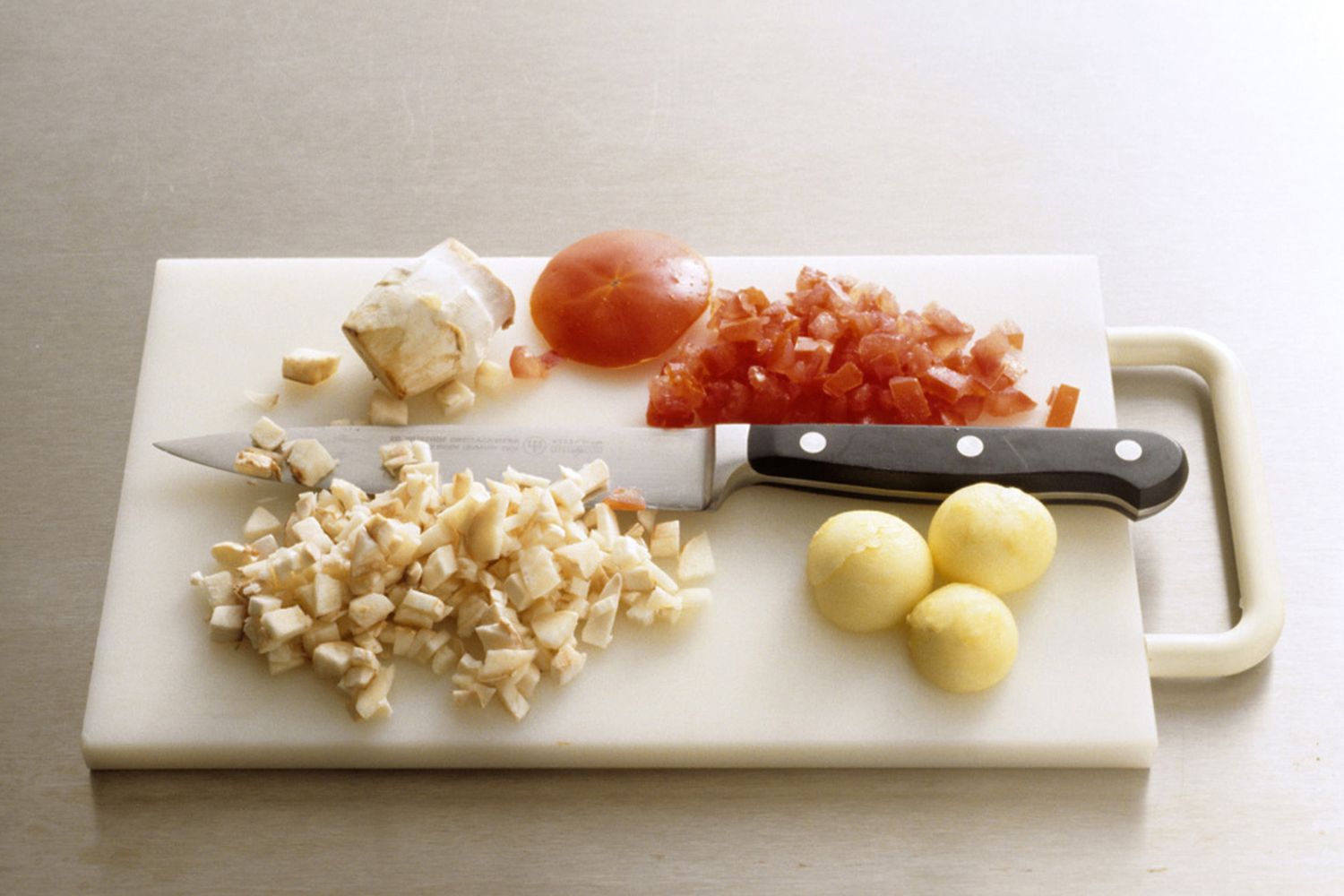 Step: 4/11
Bring the stock to the boil in a pan and sprinkle in the couscous. Remove from the heat and stand for 5 minutes.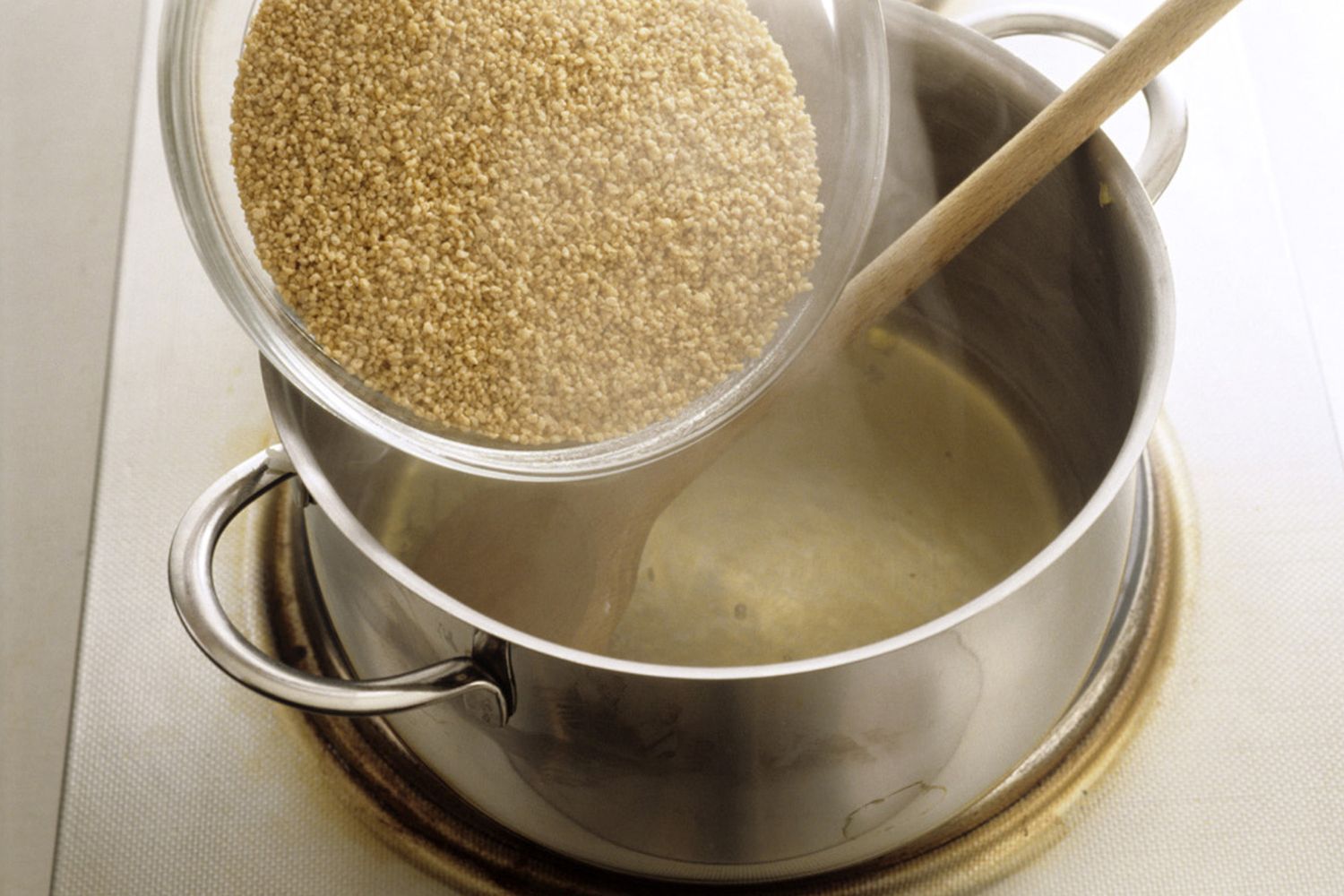 Step: 5/11
Heat the oil in a pan.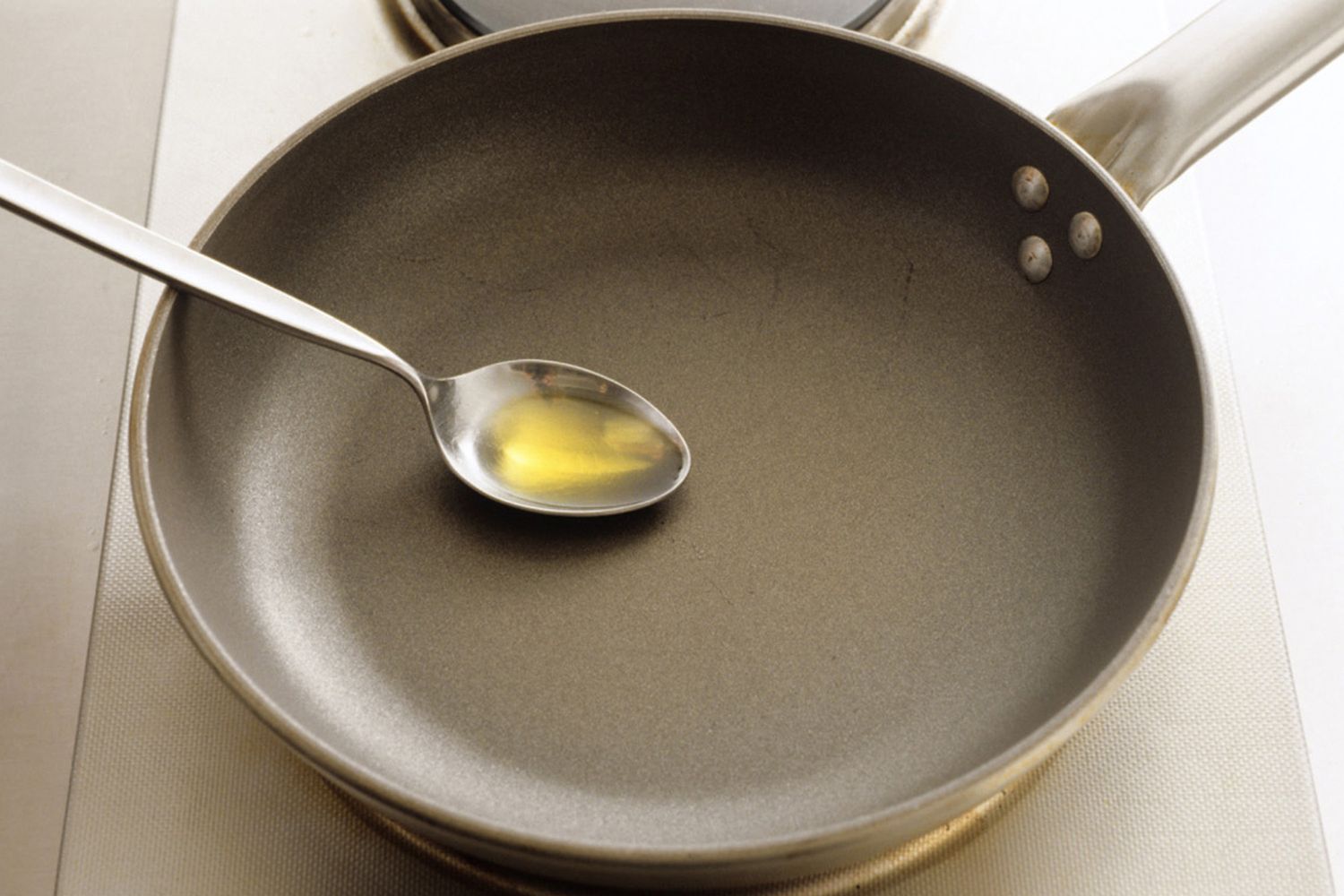 Step: 6/11
Saute the diced mushrooms and courgettes for 2-3 minutes. Add the tomatoes, season with salt and pepper and remove from the heat.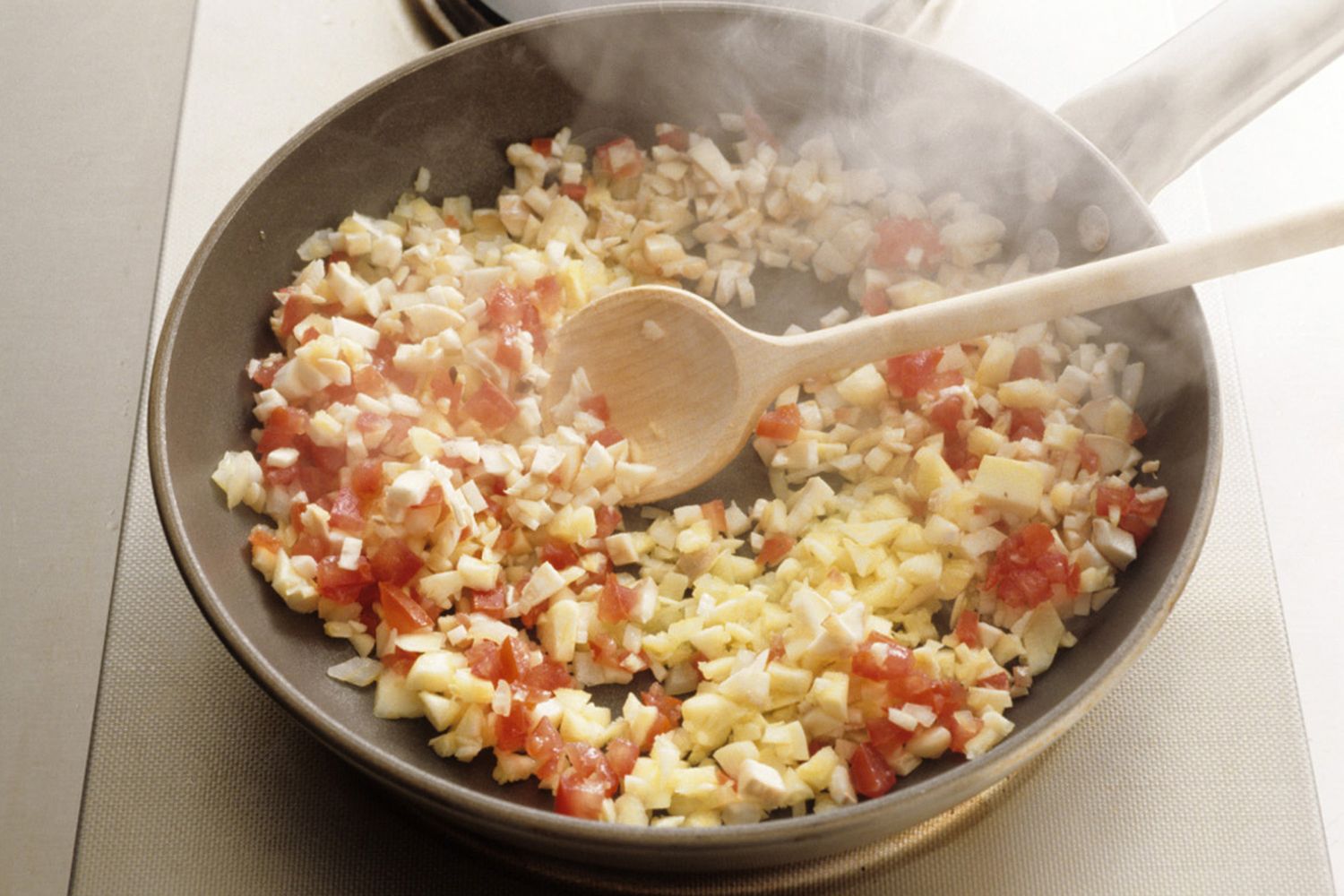 Step: 7/11
Mix the crème fraîche with the parsley and the pan-fried vegetables.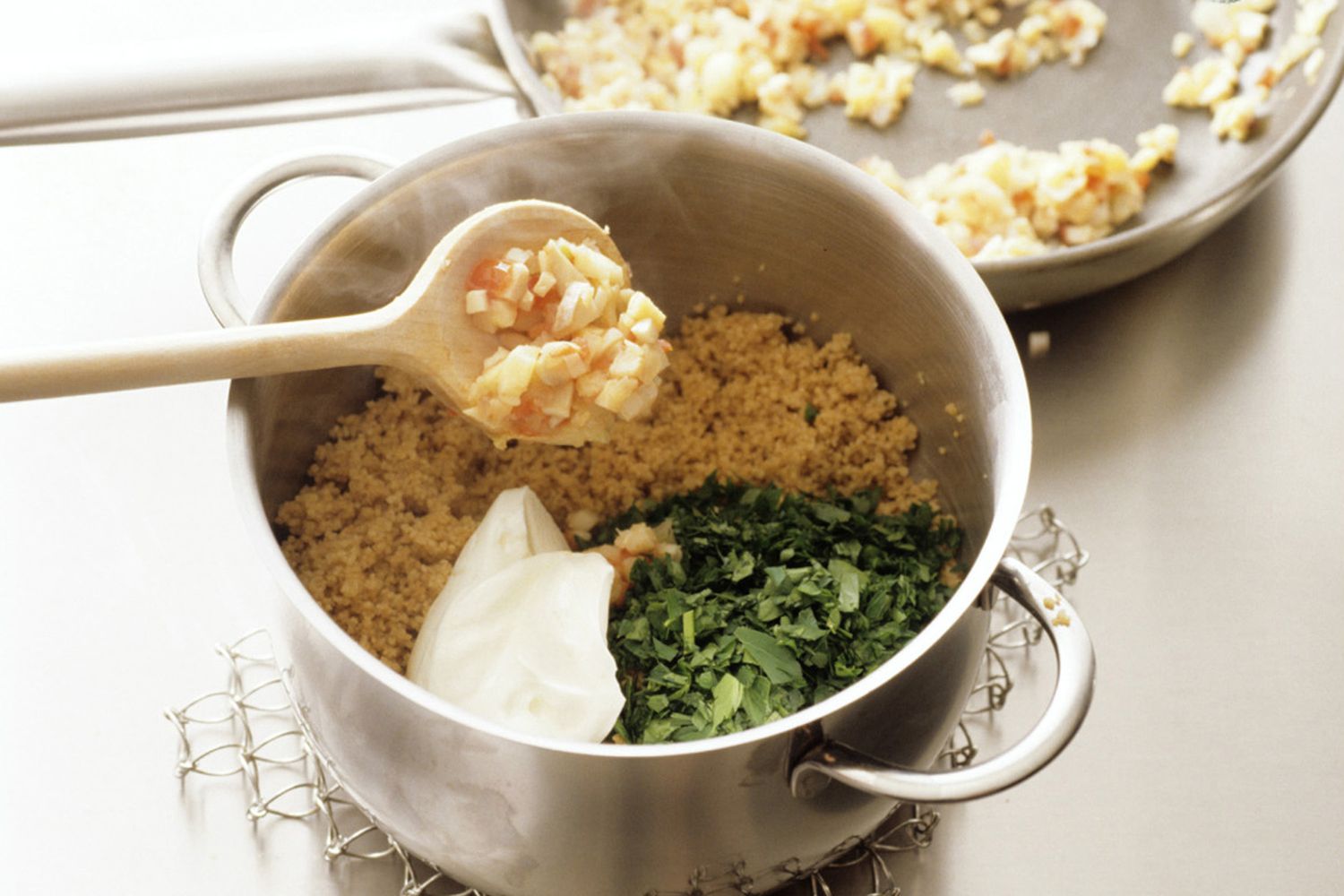 Step: 8/11
Finely dice the feta and add half to the vegetables with the paprika. Mix well. Preheat the oven to 180°C (160°C fan, gas 4).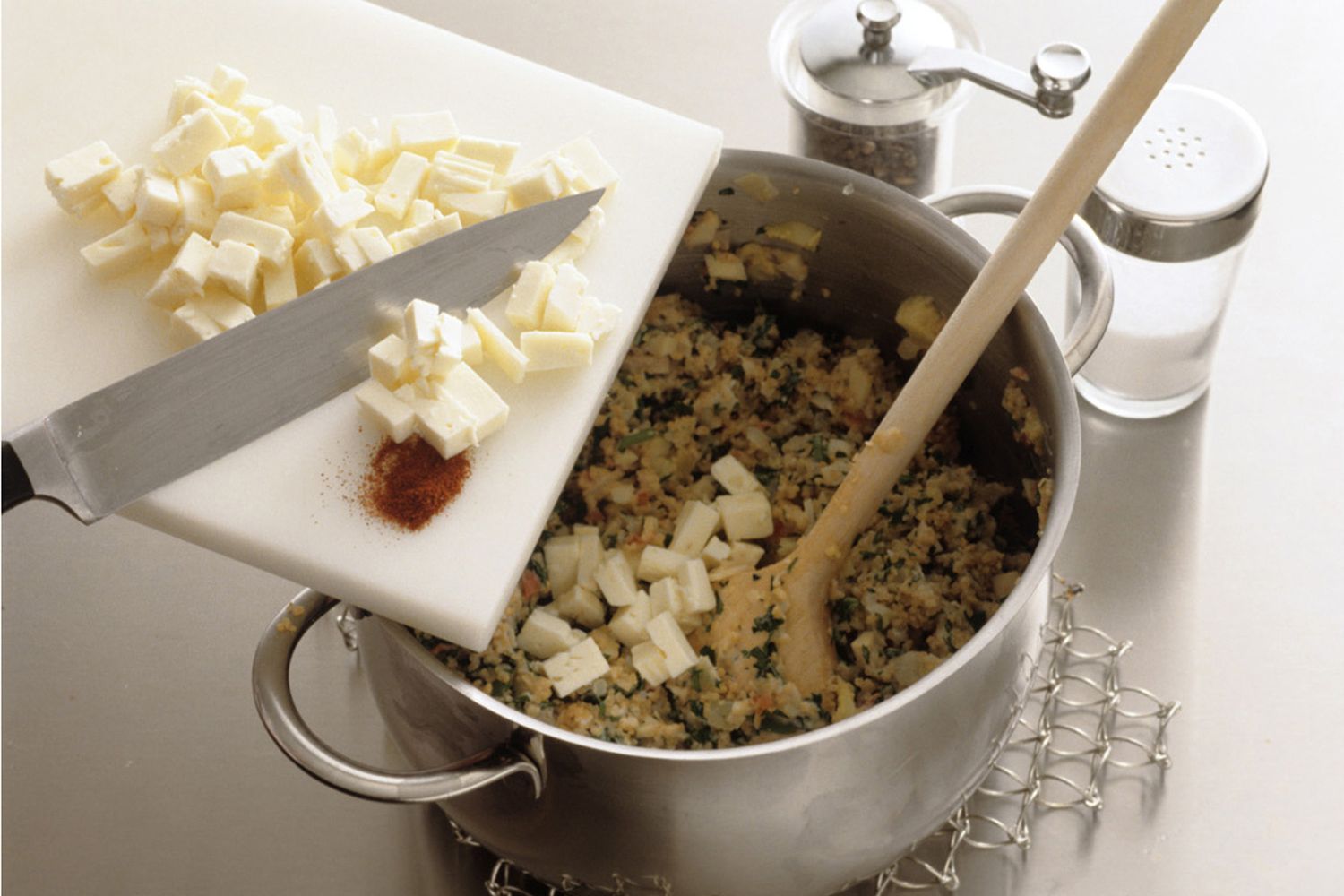 Step: 9/11
Spoon into the tomatoes, mushroom caps and courgettes.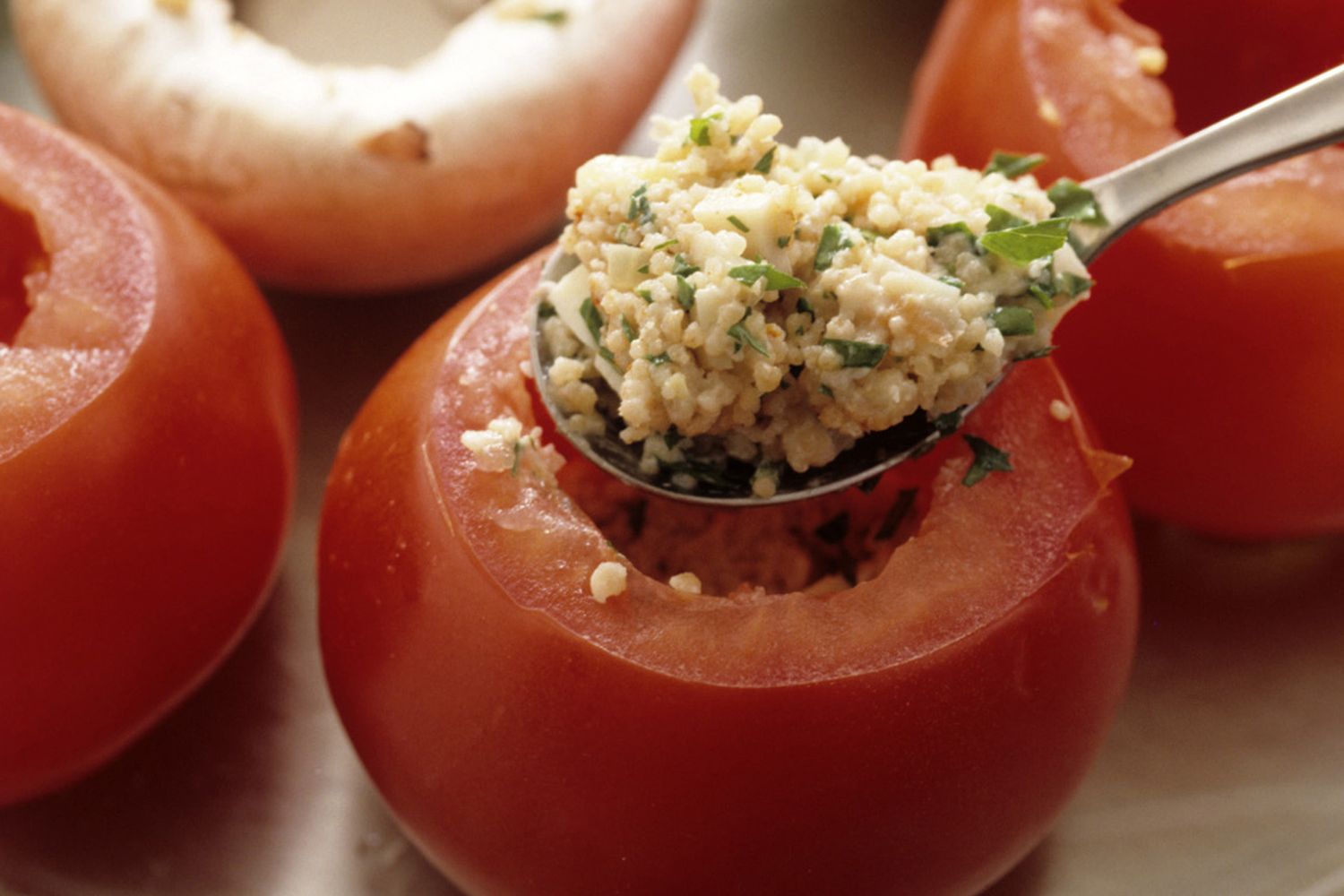 Step: 10/11
Place in an oiled baking tray.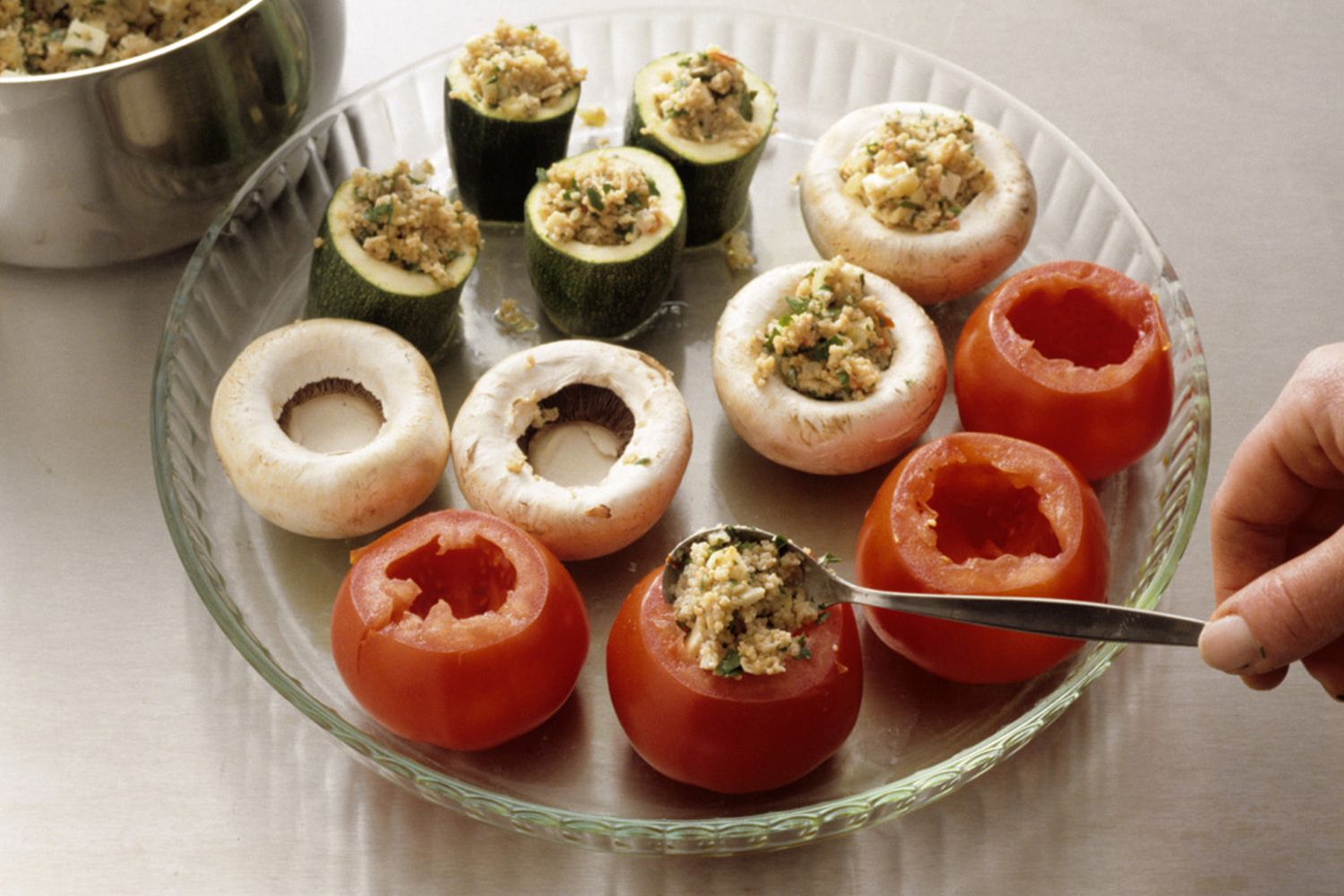 Step: 11/11
Scatter the remaining feta on top and bake in the oven for 25 minutes.