Step: 1/6
Peel and slice the garlic. Wash the spring onions and cut into 1 cm thick rings. Cook the garlic and spring onions in a pan with 3 tsp oil over a medium heat for 2 minutes. Remove from the pan and allow to cool.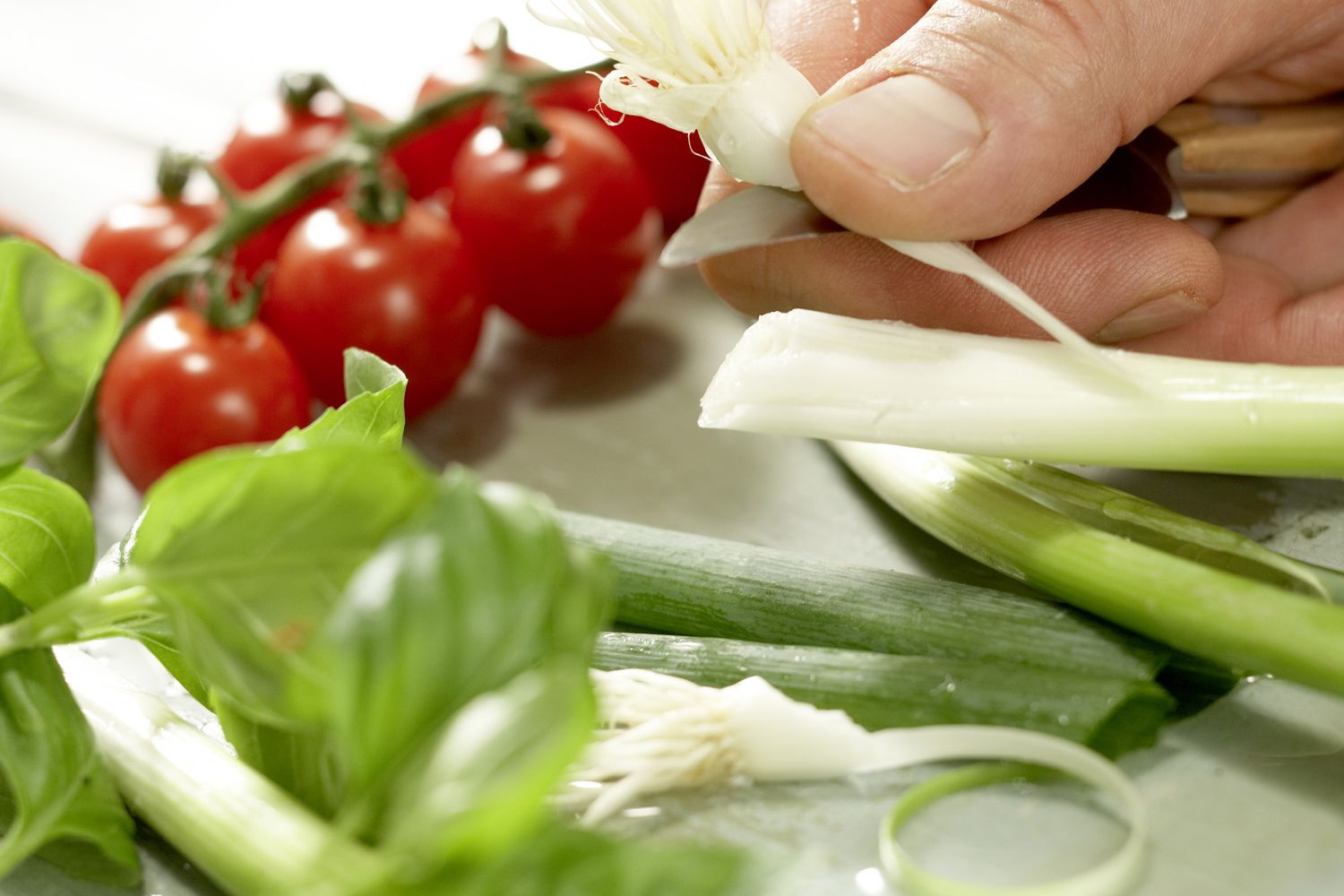 Step: 2/6
Meanwhile, mix the ricotta with the cream cheese, eggs, salt, pepper, flour and a dash of Tabasco.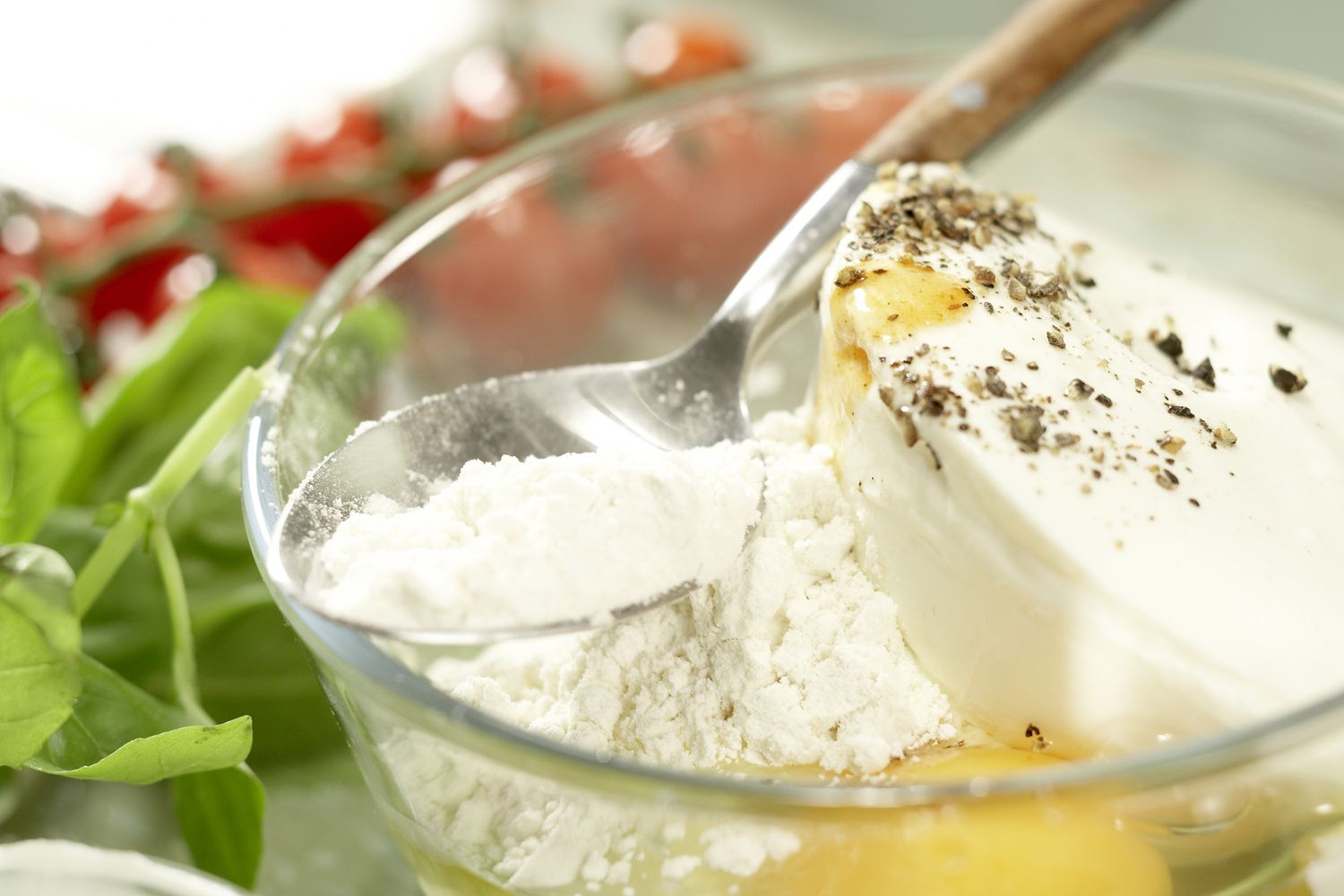 Step: 3/6
Wash the basil, shake dry and chop half the leaves. Mix the peas, onions and garlic with the chopped basil and cream cheese mixture.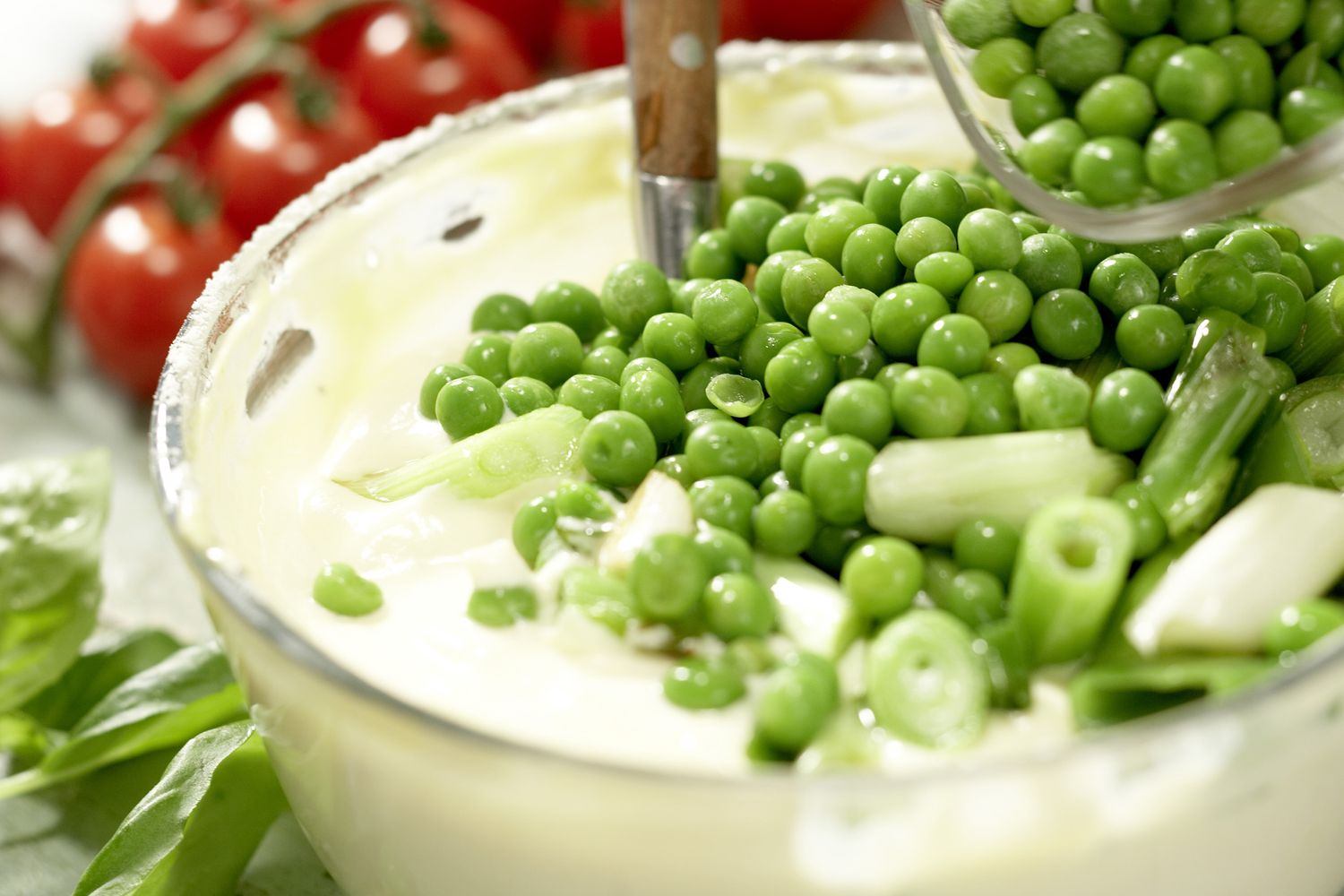 Step: 4/6
Drizzle a baking dish with the remaining oil.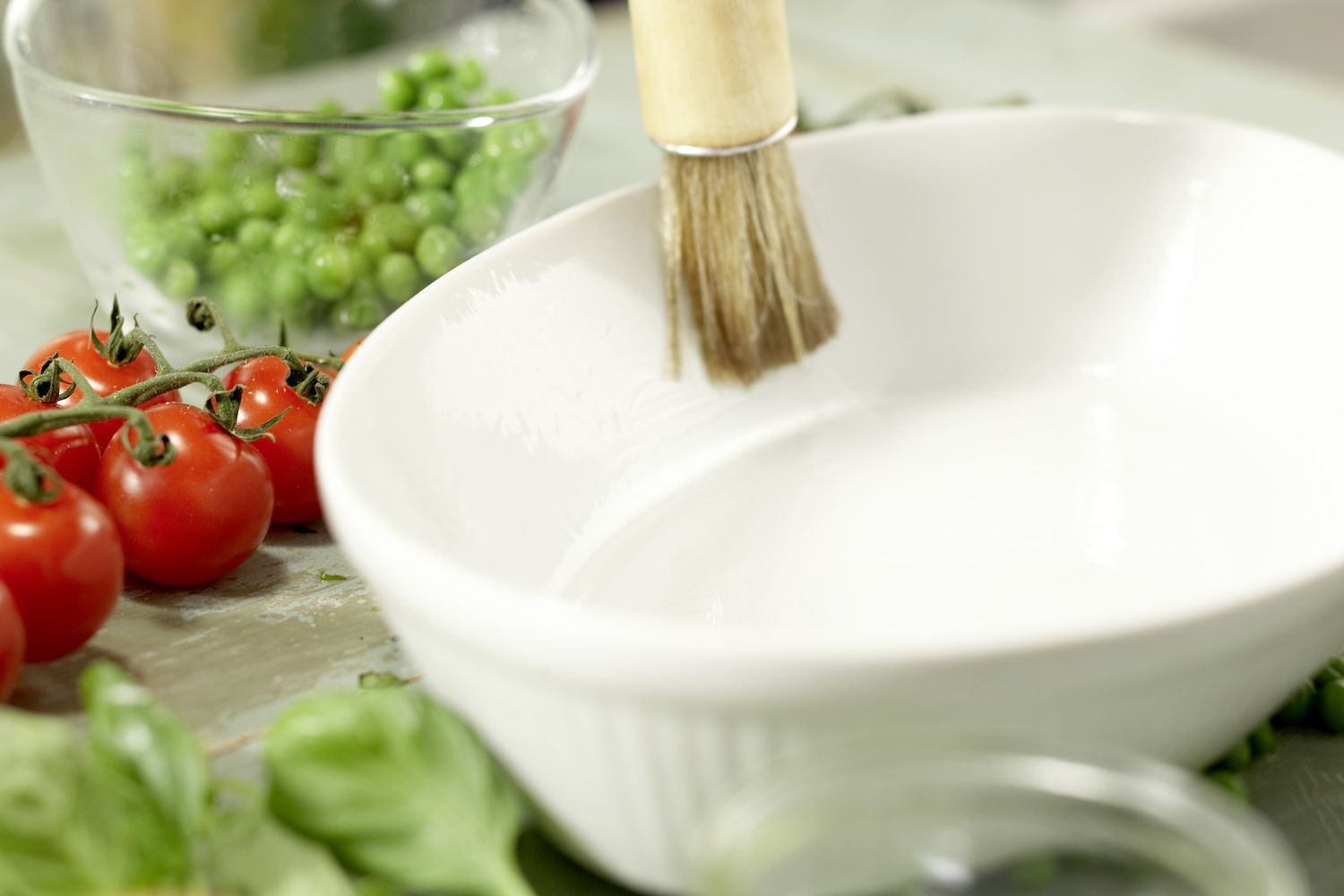 Step: 5/6
Put the cheese mixture into the dish and spread level.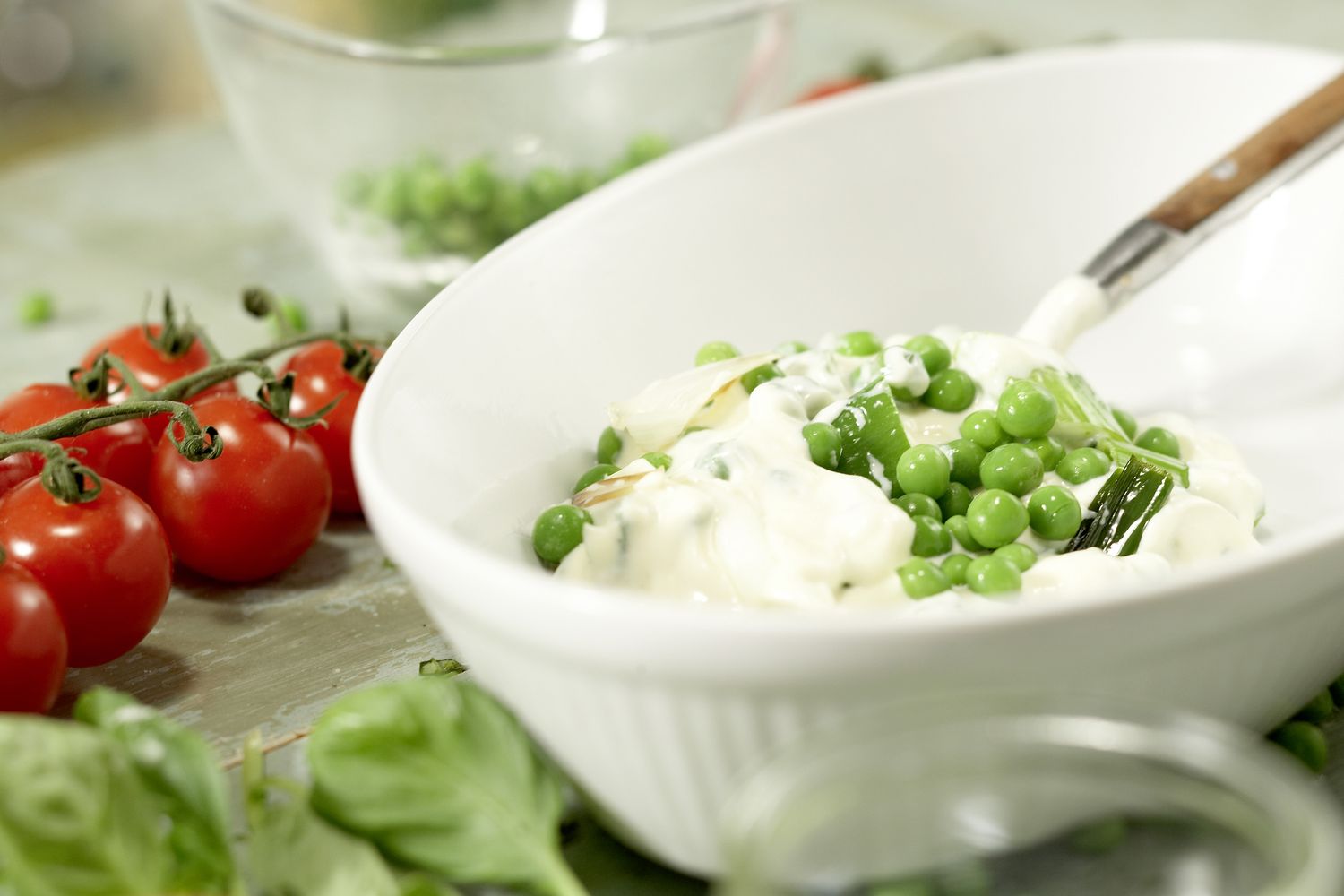 Step: 6/6
Wash the tomatoes and add to the cheese mixture. Cook on the middle shelf of a preheated oven at 200°C (180°C fan, gas 6).