Step: 1/16
Cut the meat into thin slices, then into bite-size pieces.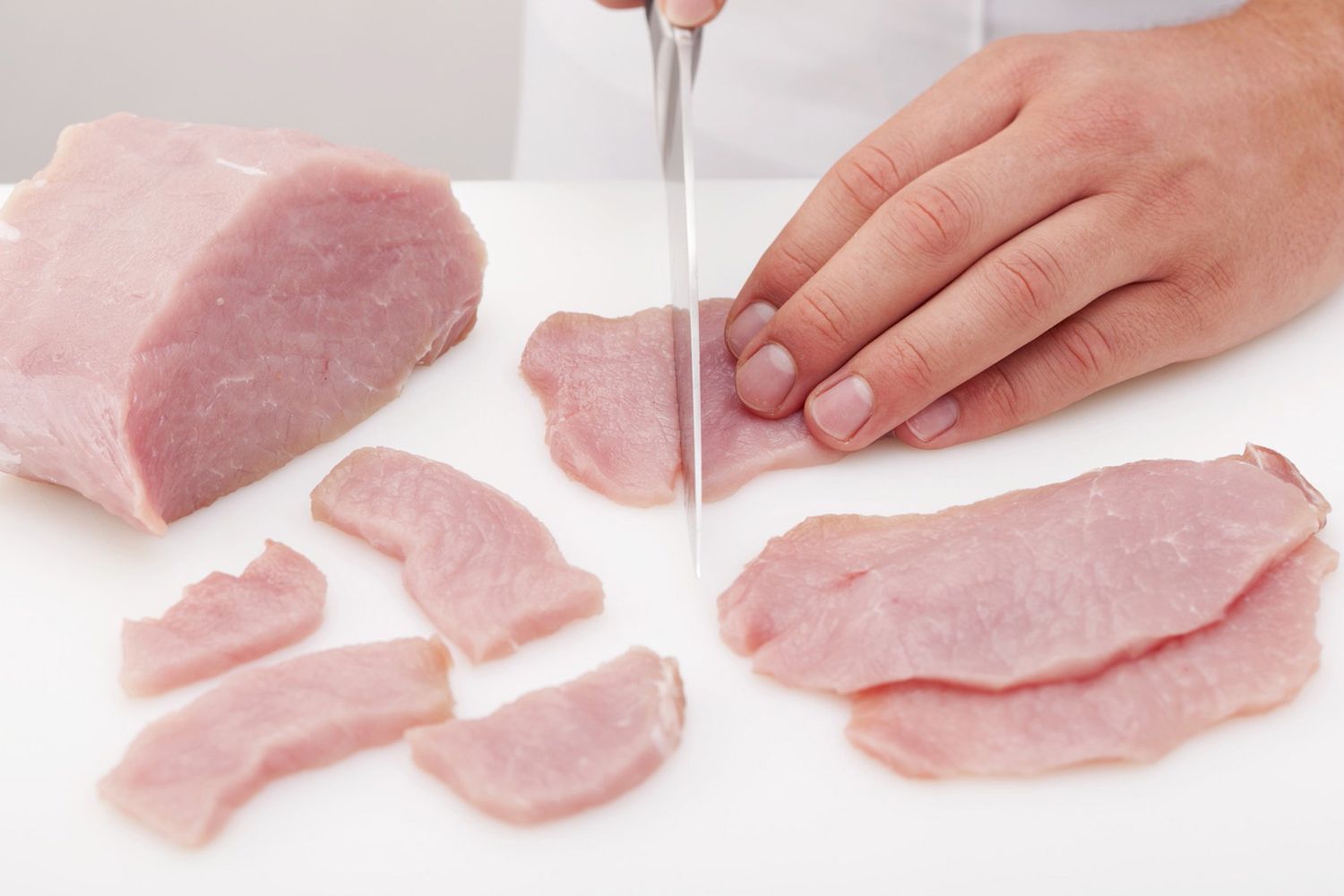 Step: 2/16
Finely chop the lemon grass.
Step: 3/16
Wash, deseed and chop the chilli.
Step: 4/16
Peel and finely chop the garlic.
Step: 5/16
Mix together the lemon grass, chilli, garlic, fish sauce, salt and sugar.
Step: 6/16
Place the meat in a shallow dish and spread over the marinade. Cover and marinate overnight in the fridge. Remove from the fridge 1 hour before cooking.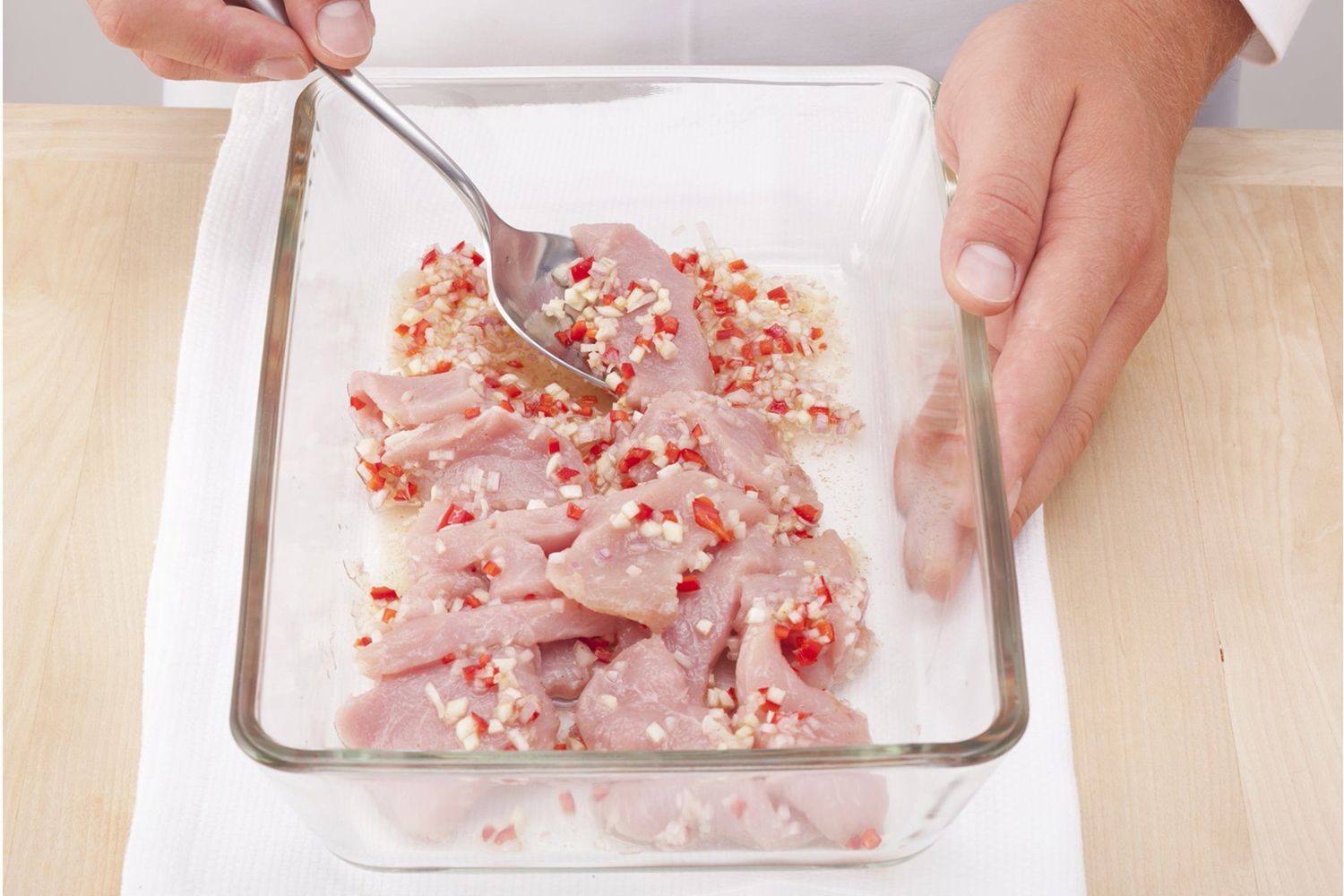 Step: 7/16
For the dressing, mix the lime juice with the vinegar, fish sauce and sugar until the sugar has dissolved.
Step: 8/16
Soak the rice noodles in boiling water for 2 minutes (or prepare according to the pack instructions). Drain and cut into short lengths.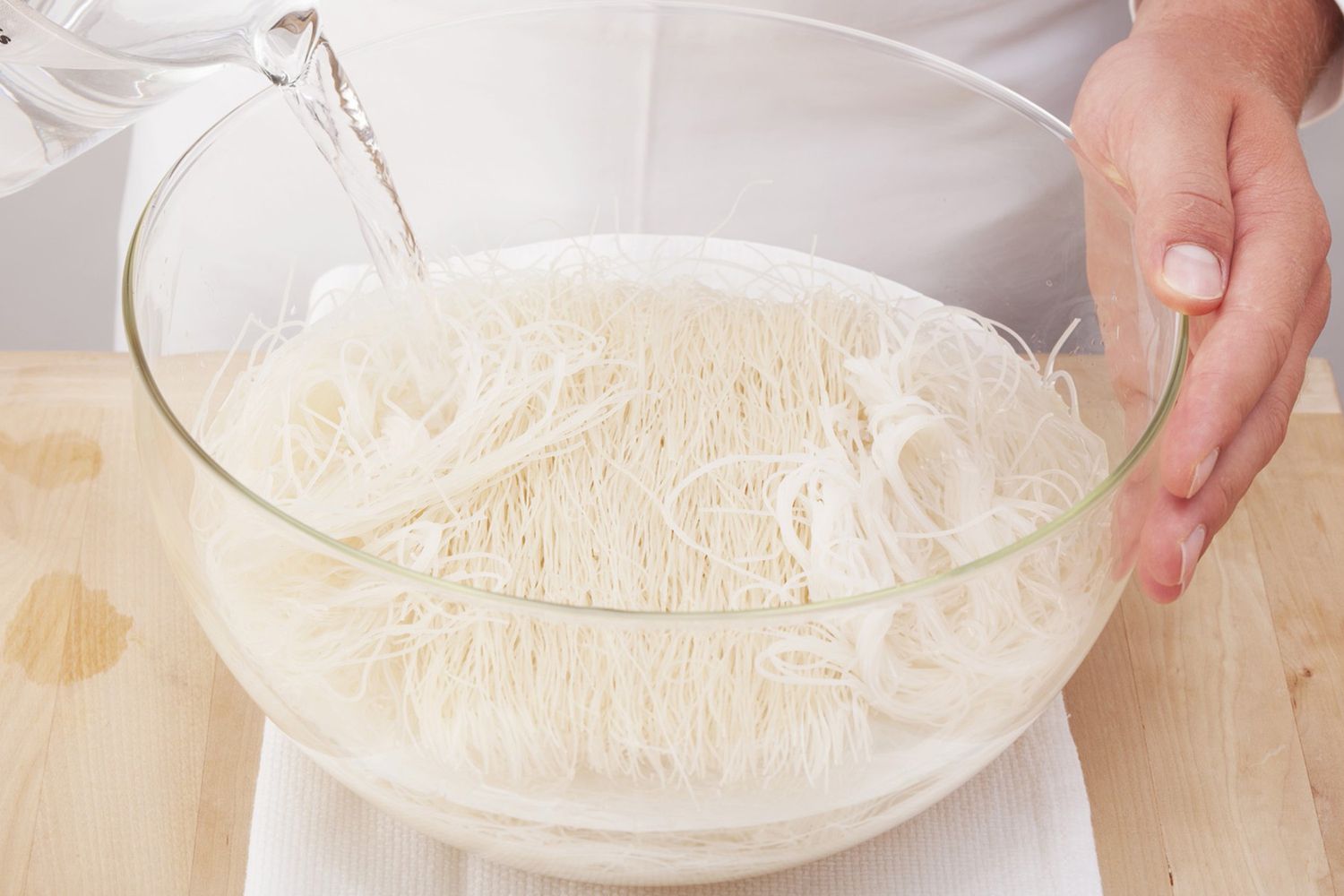 Step: 9/16
Wash the cucumber, halve lengthwise and cut into thin slices.
Step: 10/16
Wash the pepper, deseed and cut into strips.
Step: 11/16
Wash the lettuce and shake dry.
Step: 12/16
Wash the herbs and shake dry.
Step: 13/16
Wash the spring onions and cut diagonally into rings.
Step: 14/16
Quarter the lime.
Step: 15/16
Wash the sprouts in a sieve and drain.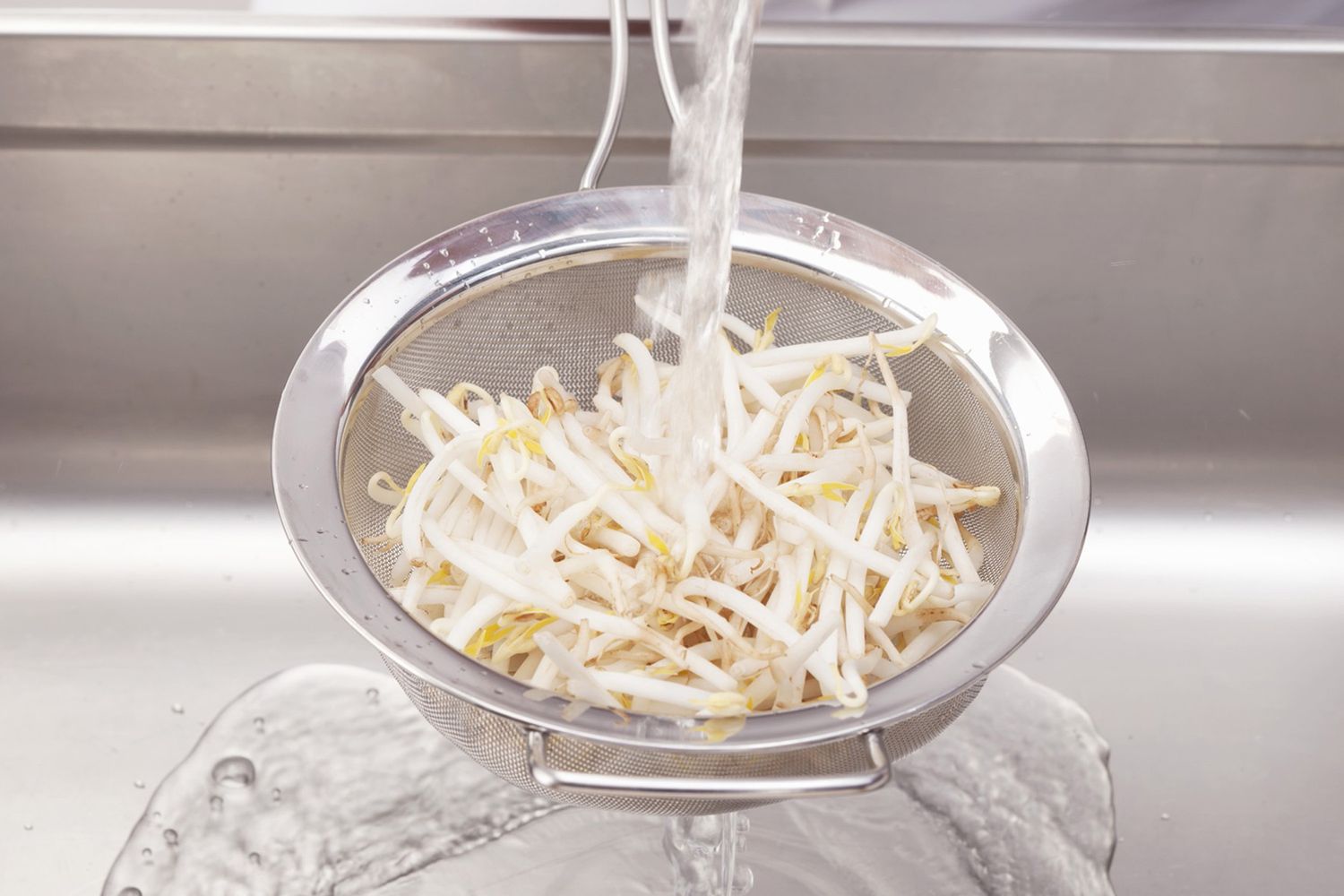 Step: 16/16
Heat the peanut oil in a hot pan and fry the drained meat on both sides until brown. Place the noodles, cucumbers, pepper, herbs and lettuce in bowls. Arrange the meat on top, add the spring onions and drizzle with the dressing. Serve with lime wedges for seasoning.