Never discard your discard again! It always struck me as odd to discard some of my sourdough starter – especially after tending to it with such love and care for so long! This recipe changed all that and these crackers are now a household staple!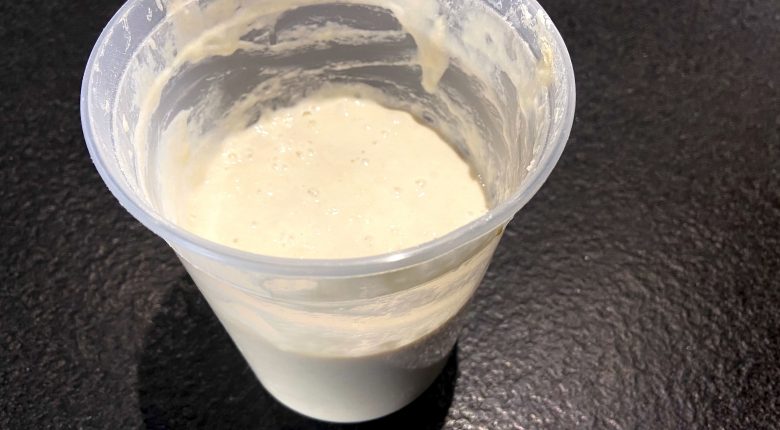 Ingredients:
(Makes One Sheet Pan of Crackers)
Mature Sourdough Starter – 100g
Flour (All-purpose, or whole wheat, etc.) – 60g
Extra Virgin Olive Oil – 16g
Fine Sea Salt
Raw Sunflower Seeds – 25g
Raw Pumpkin Seeds – 25g
Sesame Seeds – 5g
Maldon Flake Sea Salt
Preheat oven to 180C Fan.
I often double this recipe, depending on how much discard I have on hand, ultimately, it's a 5:3 Ratio of Sourdough Discard to Flour, and adjust the other ingredients accordingly – my starter is a white/rye blend, but I like to add whole wheat flour, resulting in a flavourful and textured rustic cracker. Combine with 16g of EVOO, and a generous pinch of fine sea salt.
Knead everything into a smooth ball and refrigerate covered for at least 30 minutes. I have left it there for as much as 24 hours as needed.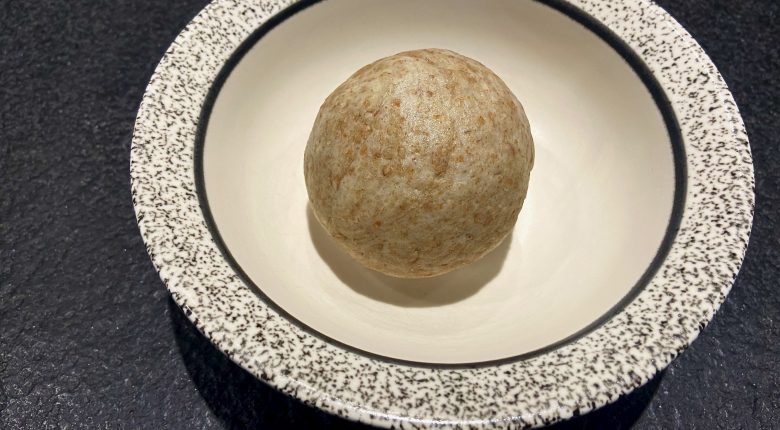 Soak your seeds in hot water for at least 30 minutes before use. Start with 25g of Sunflower, 25g of Pumpkin, and 5g of Sesame, and adjust depending on how seeded you like your crackers. This should give you a full-on layer of seeds. Drain the seeds before use and squeeze out the excess moisture with a cheesecloth.
Roll out the dough as thin as you can. I've seen folks use a pasta roller, but I don't have one, so a rolling pin between two sheets of parchment does the trick. If I'm feeling frisky, I'll cut the dough into shapes with a knife or pizza cutter, this helps with evenly crispy edges on each cracker. Otherwise just break them into cracker-sized rough pieces after baking. But – if you bake in single sheets you have to make sure the centre cooks and the edges don't burn!
Gently press your seeds into the rolled-out crackers to apply evenly. Brush with a bit of water to help the salt stick (I just wet my hand and do a quick rub) and then sprinkle with the flaky salt crystals.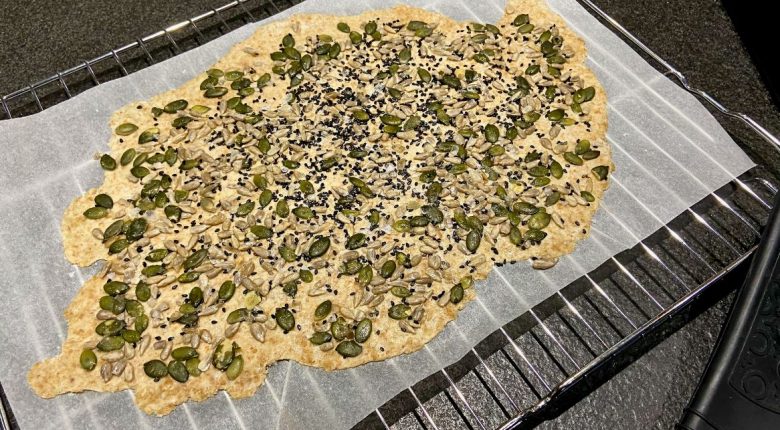 Bake for 20-24 minutes or until lightly golden brown and crispy. Keep an eye on it not to burn your edges, especially if you rolled a very thin cracker. I'll flip it a little more than halfway through baking, and then again with a few minutes left for optimal crispiness. Let cool and enjoy!
What do you like to serve them with, Dan? I'm glad you asked!
We ALWAYS order Edamame when we have Asian cuisine delivered, but we rarely ever finish them that night. Inevitably, they sit neglected in the fridge languishing away – never again!
Ingredients:
(makes a bowl for 2-4 persons)
• Leftover Edamame (shelled) – 150g
• Asian Sesame Oil
• Tahini – 1 Tablespoon
• Sesame Seeds – 5g
• Sea Salt
• Black Pepper
Shell your leftover edamame out of the pods and load into a food processor with the tahini and a dash of the sesame oil and begin to process until you're happy with the consistency. I like it rough and textured, so just a few pulses. With sesame oil, a little goes a long way, so use just a dash to start and taste as you go!
Lightly toast your sesame seeds in a hot pan until they start to crackle, combine with the hummus mixture and season with Sea Salt and Pepper to taste.
Job done.
The crackers and hummus pair for a lovely snack in the afternoon or to share with guests at the start of a dinner party. Both compliment a cheese board very well.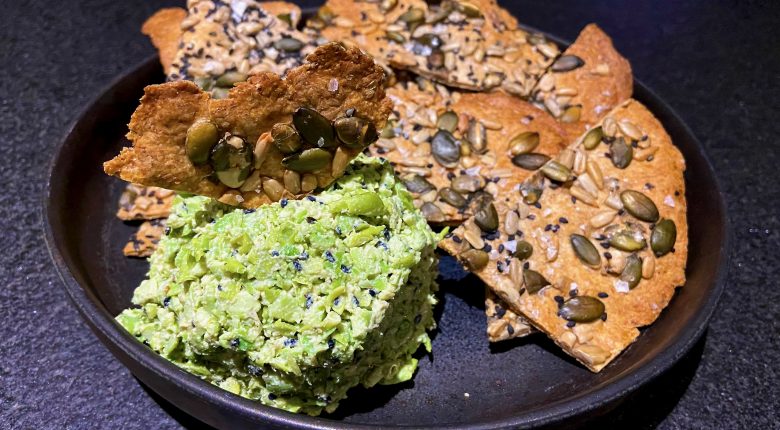 Wine Pairings:
You need some acidity for the rich toasty flavours, so I recommend a white wine, or bubbles. With the asian influence, wines that boast flavours of ginger, lemongrass, apple and pear will really make the flavours pop. Here are two recommendations from goodwinexgoodpeople.com!
TRY: Continental Platter, Karri Vineyard Semillon 2021
Margaret River, Australia (White Wine)
11% ABV
Continental Platter's winemaker Patrick Sullivan is a legend, he focuses on producing a range of Australian wines from excellent fruit farmed biodynamically. After a manual harvest, they are fermented with their indigenous yeast, and they are bottled without fining or filtration.
At a sessionable price and ABV – the Karri Vineyard Semillon is a winner. Crisp and focused, great length, it's got racy acidity, crunchy tree fruits and a lip-smacking salty finish.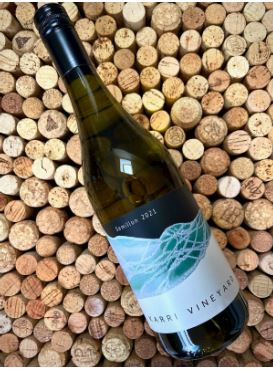 TRY: Sokol Blosser, Evolution Sparkling NV
Willamette Valley, Oregon (Sparkling Wine)
11% ABV
Beautiful bubbles from Oregon's sustainable pioneers made with a unique blend of organically certified fruit. A non-vintage blend from batches with varying oak treatments, the result is lively, fresh and textured. What's your reason to celebrate?!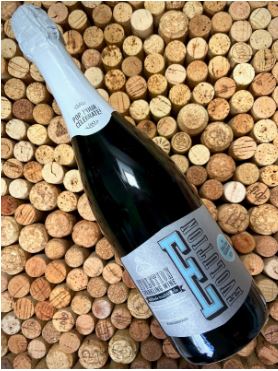 …and you can never go wrong with a good RIESLING! Cheers!
Good Wine x Good People is thrilled to offer freshMAG readers receive 5% off your first order with code FRESHMAG5. Free UK-Wide Delivery on Orders Over £100.
Dan Belmont, AWE (American Wine Expert, WSET L3) is Liebherr's UK Wine Ambassador and the proprietor of goodwinexgoodpeople.com. He is a New York native, former education manager for Murray's Cheese in NYC (the largest artisan cheese retails in the United States), and former education manager for Beadles of Borough, based in the heart of London's Borough Market.
At GWxGP, Dan is constantly experimenting with new ways to share his love of wine. The Personal Somm Questionnaire is our flagship product – a UK first, (often imitated but never duplicated), it quickly collects all the info Dan needs to confidently introduce you to wines that you'll love. No artificial intelligence or algorithms, just real people who love wine.
Prefer to choose your own adventure? You can now shop all 300+ wines by-the-bottle with search, sort and filter functionality to find your new favourite wine from one of the most exciting retail portfolios in the UK.
Do you want more wine pairing ideas? Why not take a look at our Adventures in wine pairing segment, take your dinner party to the next level with Dan Belmont.