A former Victorian warehouse in Preston has been given a serious makeover by Etc Urban Developments and converted into 18 generously proportioned apartments ranging from studios through to one, two and a three bedroom modern living spaces. Each apartment in The Union Lofts development will be supplied with a Liebherr ColourLine CN 4313 fridge-freezer, which is available in NeonOrange, KiwiGreen or FrozenBlue.
The Union Carriage Works
The refurbishment seems all the more remarkable given the building's history and background. The Union Carriage Works was opened as a carriage and auto-car manufactory by James Walmsley in 1897 in Guildhall Street in Preston with "upwards of 100 carriages, the latest and lightest designs". Twenty-eight years later and the building was sold to the United Yeast Company which serviced the brewing, baking and confectioner's trades until the 1960s.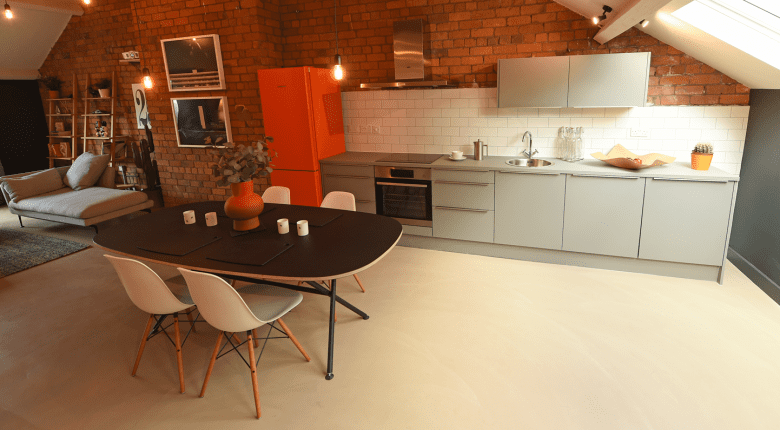 Preston, the UK's 'most improved city'
Research conducted by PricewaterhouseCoopers and the thinktank Demos, using a range of measures, resulted in Preston showing the most improvement in its Good Growth for Cities Index 2018. Julian Cotton, an associate in the Cushman & Wakefield's new homes team responsible for selling The Union Lofts apartments, is not surprised. Speaking with Insider Media, he explained how Preston has become "one of the most dynamic, accessible and sought-after cities within the North West in which to live" thanks to the "sustained and extensive multi-phased regeneration of the city centre and…direct connectivity into Manchester, Glasgow and London". It seems particularly fitting, then, that the refurbishment of this old building has taken place in such a transformed location.
Spacious design
Each apartment is either on two floors or boasts a floor-to-ceiling height of up to 4 metres in the living rooms – or benefits from both. Half of the homes offer large balconies which can be accessed through full height sliding glass doors which allow plenty of natural light to filter in. The lofts take full advantage of the building's character, with exposed old brickwork, upcycled flooring and soffit boards. The lofts are given that name for a reason, exploiting the height of the existing roof with full width, clear span, timber, queen post trusses to provide generous living and kitchen areas.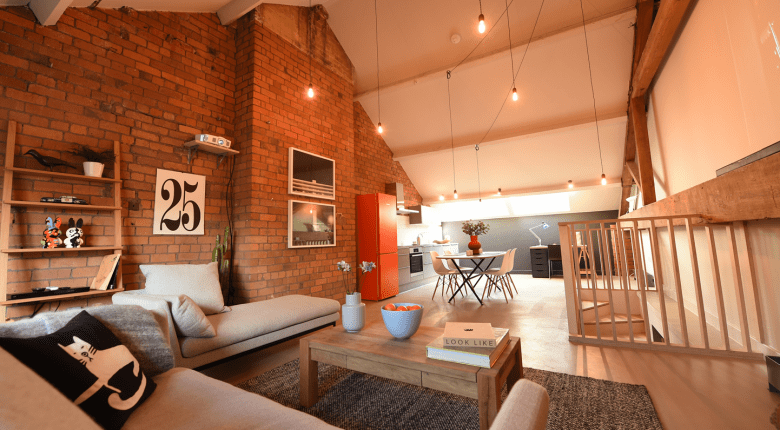 Philip Thornton, from Chase Architecture, told Luxurious Magazine: "This building was so interesting from a design perspective – it's old and simple with a great structure… there was a vast empty central space…and unique features which we could incorporate into the design – it was the perfect foundation for an apartment development."
A pop of colour from Liebherr
Whilst showing prospective buyers around The Union Lofts, Etc Urban have received praise and enquiries about the Liebherr ColourLine fridge-freezer, in particular the CNno 4313 NeonOrange version, which really adds a pop of colour to the newly refurbished apartments. Each fully fitted contemporary kitchen also offers modern tiled splashback as well as integrated and freestanding appliances.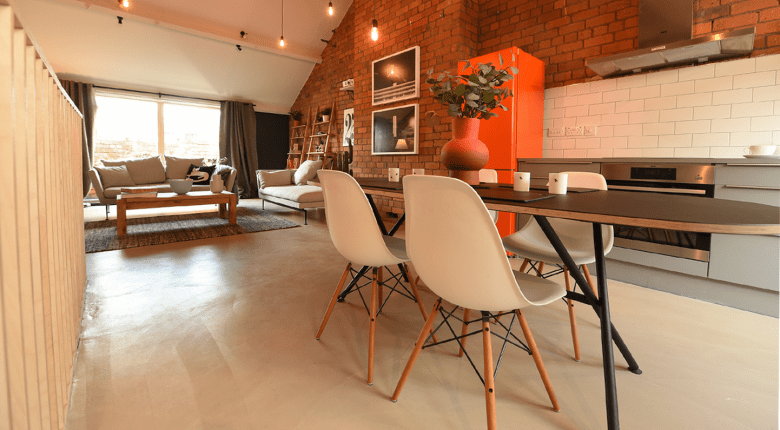 Neil Thornton, director of Etc Urban Developments, says: "Our design ethos has been to preserve and enhance the original features of the Victorian manufactory and warehouse. Industrial chic is referenced by the original Accrington brick interior walls, the concrete floors and the 125-year-old trusses which form a feature of each loft apartment.
Our appliances had to work perfectly with this industrial canvas and the Liebherr ColourLine range matches our aspirations perfectly. Although we have chosen the NeonOrange for our show apartment, some buyers have said they prefer the KiwiGreen or the FrozenBlue, so they are free to choose from the range."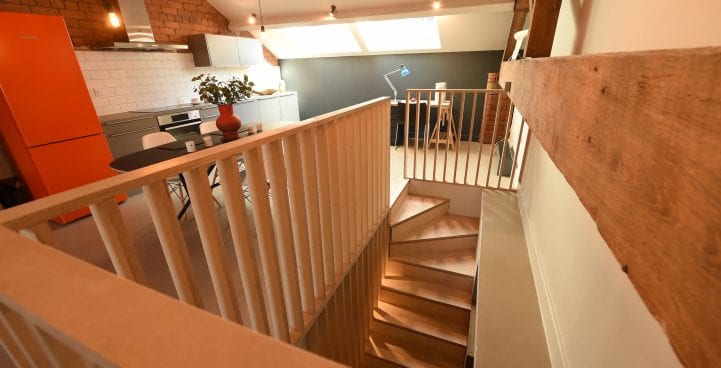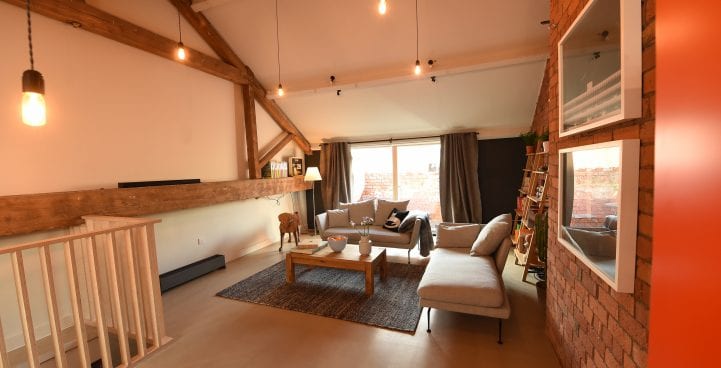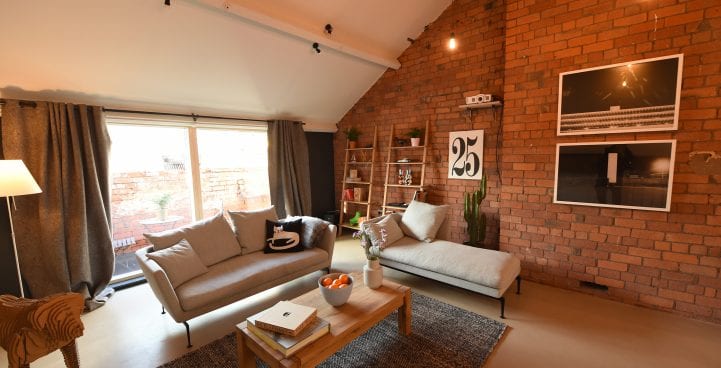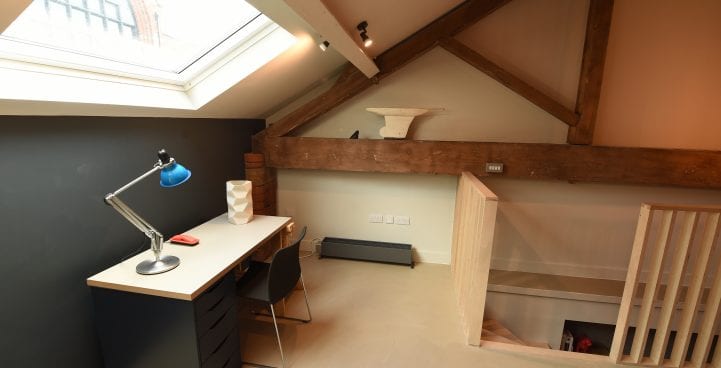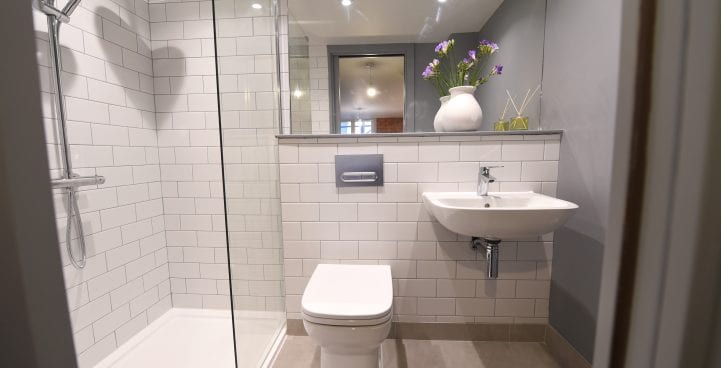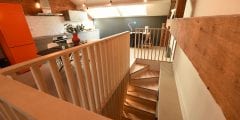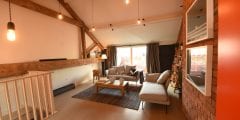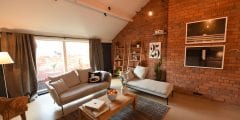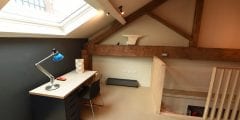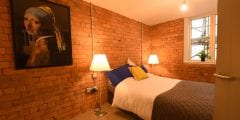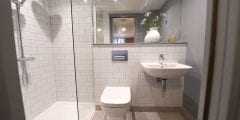 For more information about The Union Lofts apartments get in touch with Cushman & Wakefield 0161 235 8965 or visit the Etc Urban Developments website.
We hope you enjoyed this article. Which ColourLine model colour do you like best? If you own a ColourLine appliance why not post a picture of it and tag us on Facebook, Twitter or Instagram? We'd love to hear from you!