Save on energy bills with your appliance
Of all of the appliances in your home, which of those are always on and always consuming energy? That's right. It's your refrigeration appliances.
Our five tips for energy saving with our appliance:
1. Declutter your fridge! Not only will getting your fridge organised leave you feeling an overwhelming sense of zen! Spend less time with the door open whilst you rummage for the remainder of that jar of chutney you most definitely didn't chuck away last week.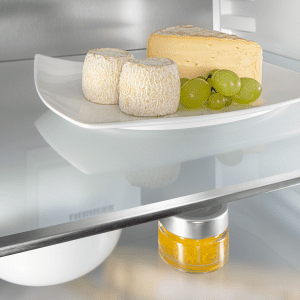 2. Brush up on your cleaning! Particularly your condenser coils, these are on the back of your fridge or the underside of the appliance. They are a hot spot for dust, fluff and yucky bits of food that have escaped your hobs. Investing in a relatively inexpensive bristle brush and spending some time every six weeks to clean the coils will ensure they are not working extra hard and consuming more energy than they should.
3. Don't blow your gasket! The gasket is the rubber seal on your door, and whilst we hope you don't spend too much time thinking about the seal on your fridge door, it is something to keep an eye on. Essentially if that seal becomes loose and loses suction, the fridge will inevitably have to work harder to keep your food cool. Think of the Liebherr slimline door handle to keep the seal in good condition for longer
4. In the fight against food waste, it is super important to utilise your appliance for keeping leftovers and prepping your meals for the week ahead. Something to keep an eye on is residual heat from your leftovers, make sure you cool them down carefully before storing them in airtight containers within your fridge or freezer. This Pear and Roquefort Bakewell tart looks lovely, doesn't it! Get the full recipe right here via FreshMAG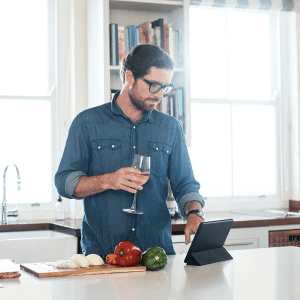 5. Out with the old in with the new! If your appliance is over 10 years old, it might be worth considering investing in a new one. We offer a wide range of energy-efficient models with many carrying "smart" features such as HolidayMode and ambient LED lighting to keep running costs down and save on energy bills.
• Also, discover our tips for energy-saving cooking
Got any questions about our range, our UK-based team are ready to advise on any questions you might have about purchasing a new Liebherr. Get in touch via email, [email protected]