For many people, there is no greater pleasure at Christmas than getting together with family and friends and indulging in some traditional seasonal fare and other culinary delights. Liebherr's Master Sommelier Frank Kämmer reveals which wines he will be opening this year.
Rosé champagne is a fantastic all-rounder
Whilst in some countries, such as Liebherr's homeland Germany, champagne is saved to savour at the New Year's Eve parties, in others, such as here in the UK, this premium sparkling wine, from a region to the north-east of Paris, is frequently reached for to toast Christmas itself. Whether that's to set the mood on Christmas Eve, to get-things-rolling for a Christmas Day brunch, or as an aperitif before the family Christmas dinner, a bottle of champagne adds wonderful sparkle to every occasion over the festive period. Rosé champagne, in particular, is very popular and well suited to Christmas. Its pretty colour and slightly fruitier taste perhaps reflect the festive spirit a little more than the white champagnes. Furthermore, never underestimate the virtues of rosé champagne as an accompaniment to food at your seasonal dinner parties. It's easy to get stuck in the rut of only enjoying it as a pre-meal aperitif; but the slightly more full-bodied rosé varieties deliciously complement a wide range of dishes. In fact, I would go as far to say that you can't really go wrong with rosé champagne – it is amazingly versatile and well balanced – as it works fabulously with almost any dish, except for sweet desserts.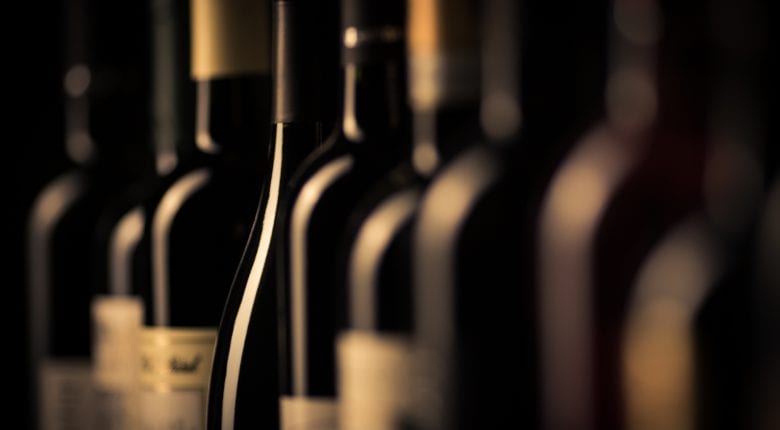 Burgundy for goose
For some, it is only when the wondrous aroma of a crispy goose wafts out of the kitchen on a cold and (hopefully) snowy Christmas Day that their holiday is truly perfected. And, for wine connoisseurs, this pleasure is only fully complete once a perfect wine has been selected to be enjoyed with the goose. Although you might instinctively opt for a particularly fine red wine for the Christmas table, a wine with more rural heartiness actually goes better with a sumptuous, well-seasoned, winter goose. For instance, the slightly fruitier, more rustic Pinot Noirs from the Burgundy region are an ideal choice. Typical examples would be a wine from Santenay or Maranges. These wine-growing communities are in the south of the Côte de Beaune and are famous for their succulent, medium-full bodied red wines with a delicately aromatic rural character. Fans of Italian wine will find similar traits in a Barbera d'Alba from Piemont. Please note, however, that these types of red wine should ideally be served at 16-17°C, slightly cooler than the usual room temperature.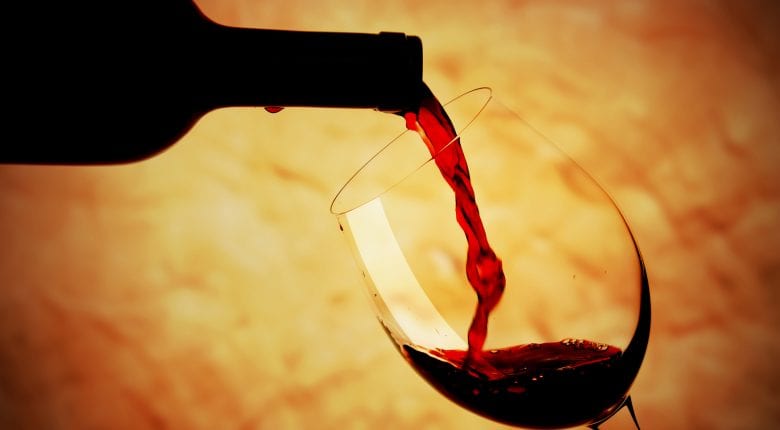 Port and mince pies
Enjoying a glass of port with your mince pies or Christmas biscuits is one of the best traditions of the year. However, few people realise the true diversity and quality of this variety of wine. Whereas cheaper ports have a simple, sweet and alcoholic flavour, higher quality ports can offer a fascinating blend of fruitiness, complexity and rich character. The finest ports available are the Vintage Ports (VP), which are only produced in particularly good vintage years and can easily reach the same price and quality as fine Bordeaux wines. However, a brief word of advice: Late Bottled Vintage Port (often abbreviated to LBV Port) is the well-kept secret of connoisseurs. Regarded as the 'little brother' of genuine Vintage Ports, it can also offer remarkable fruitiness and finesse; and, as it is far cheaper than VP, it represents great value for money. Stylishly decanted into a carafe and served in little, tulip-shaped glasses, there can be few better drinks to enjoy with mince pies, biscuits, stollen and the like as you unwind on Christmas Eve!
If you enjoyed this post, you might want to consider subscribing to our newsletter to receive all the latest news from Liebherr's world of freshness. If you have any questions or comments about this post, please write to us! Use the comment function below this post or start/join in discussions with us on Facebook.