What are the benefits of opting for a Liebherr Side-by-Side fridge-freezer? There are many! Read on to find out more about our Side-by-Side appliances, their uniqueness and amazing versatility.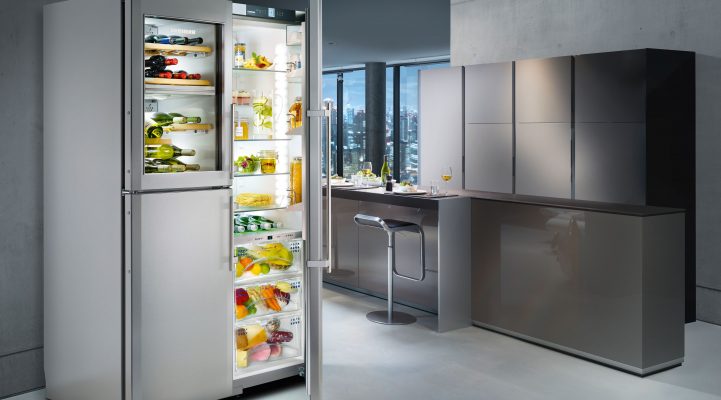 Providing significantly more space for storing food and drinks. Featuring innovative technologies. Having a 'massive presence' in terms of design. Liebherr's Side-by-Side fridge-freezers are the next dimension of food storage!
A lot of people don't realize that Liebherr Side-by-Sides actually consist of two individual appliances. This brings a few important advantages…
A Liebherr Side-by-Side Is Easy To Transport & Handle
Two individual appliances are considerably easier to transport than a standard side-by-side appliance, which is one single appliances of considerable dimensions. Liebherr Side-By-Sides can easily be carried up staircases or around tight corners. This makes them a lot more customer- and installer- friendly
Straight Forward, Hassle-Free Assembly
Fixing points and fascia strips for positioning across the front and ceiling areas make sure that the two independent Liebherr appliances form an attractive and harmonious single unit. They are fitted with an integrated height adjustment system so that they can be optimally aligned during installation.
Did you already order your LIEBHERR side-by side and your design plans have changed? Since our side-by-side units are two independent appliances, you can set them up according to your needs!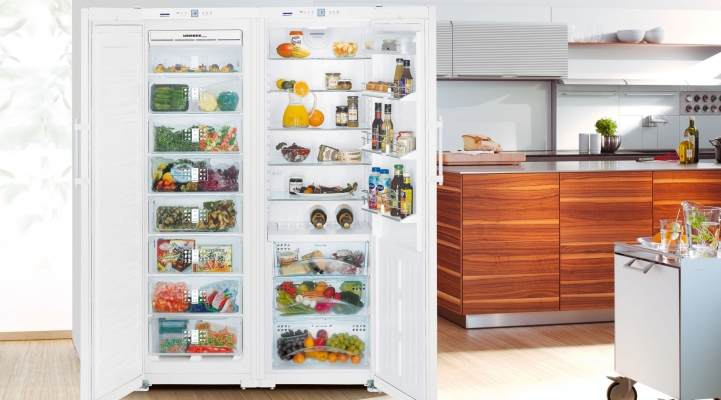 A Liebherr Side-by-Side Has Independent Cooling Circuits: No Transfer Of Odors
Each individual appliance has its own cooling circuit and compressor. They function completely independent from each other. Strong odors cannot pass between the two sides. If you happen to be storing a particularly strong-smelling cheese in the refrigerator, it won't affect any frozen items stored in the adjacent NoFrost freezer compartment.

Combination Possibilities As Unique As Your Needs
The Liebherr Side-by-Side range offers incredible versatility. Customize yours to meet your individual needs, style and budget! A spacious refrigerator with or without BioFresh. A large NoFrost freezer compartment with IceMaker. A smaller freezer compartment combined with a wine storage compartment. Up to 5 separate temperature zones. Whatever your choice, your Liebherr Side-by-Side will be your personalized freshness center!
To Wrap Things Up…
Customizable to completely meet your individual requirements and living space, Liebherr has a Side-by-Side fridge-freezer that fits your life waiting for you.
These appliances are not only incredibly striking because of their innovative features and exceptional convenience, they also bring premium-class design to a contemporary living environment. Now the only questions that remains is: When will you make a LIEBHERR part of your home?
Do you have questions about LIEBHERR's exciting range of appliances? Please get in touch with us! Simply use the comment function below this post or join us on Facebook.