These delicious fruits are harvested through November, mainly in Massachusetts, and are commonly used as a source for both, food as well as a source of dye for cloth.
Cranberries and Christmas
Of course, there's plenty more to be conjured up from the small red berries including juice, jam, wine, and liqueur, to name a few. In fact, the combination of hearty meat with fruity cranberries has become a traditional dish during the Christmas Holidays. Turkey is always accompanied by a side serving of cranberries or cranberry sauce.
Did you know cranberries were historically used as Christmas tree decorations?
Most likely, our ancestors borrowed the European tradition of decorating our trees with what was available, this is maybe why we relate them to our Christmas traditional dishes and decorations.
As cranberries were abundant and gave a wonderful color to the trees, they were used to create garlands that decorated homes and Christmas trees.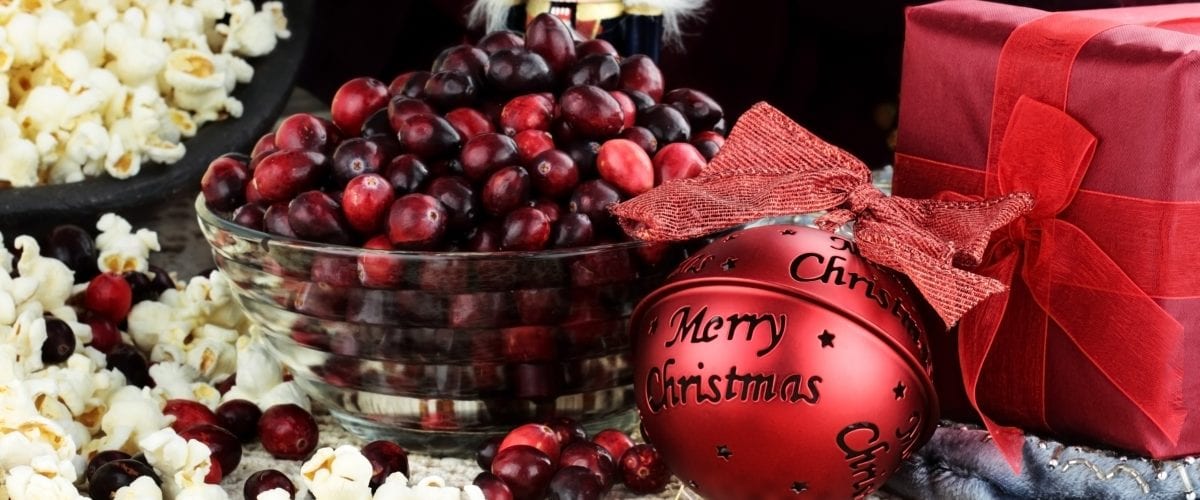 Do you enjoy dishes with cranberries? Have you ever picked these red berries yourself? Tell us about your experiences with cranberries and join in a discussion with us on Facebook or Twitter.