The year: 1984. A small computer manufacturer from Cupertino, California is assuring us that with its new operating system, the year wouldn't turn out to be as Orwellian as the novel. The Los Angeles Summer Olympics give us the instantly iconic visual of Bill Suitor arriving with his JetPack. BEVERLY HILLS COP is the year's most successful movie and prime time soap DYNASTY is the number 1 show on television. In Austria, Liebherr is working on two chest freezers that remain special to this day.
Celebrating the success of our Lienz factory, opened in 1981 and just in time for the opening of Liebherr's 5 star Interalpen Hotel Tyrol, Liebherr produced two unique chest freezers for the European market in strictly limited quantities: The GT 3083 "Tirol" and the GT 3101 "Lienz".
Liebherr Chest Freezer GT 3083 "Tirol"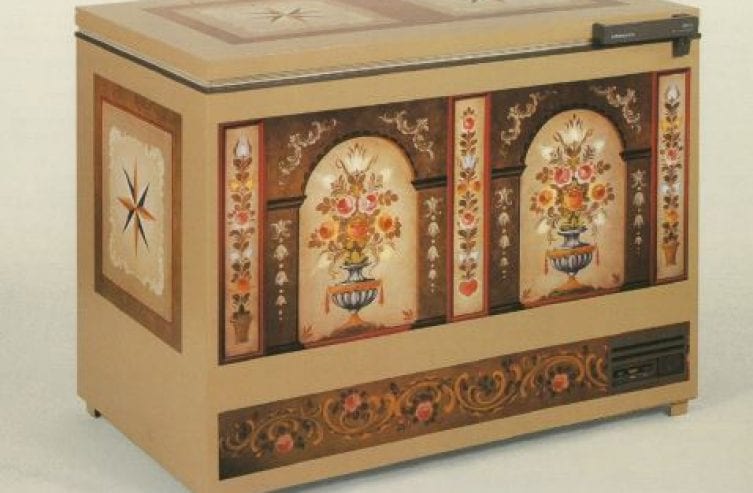 The sides, front and lid of the "Tirol" (German spelling of Tyrol) were covered in typical eastern Tyrolean artwork. Flower garlands, floral tendrils and stars decorated these beautiful chests. They were perfect for rustically furnished restaurants, guesthouses and homes.
Liebherr Chest Freezer GT 3103 "Lienz"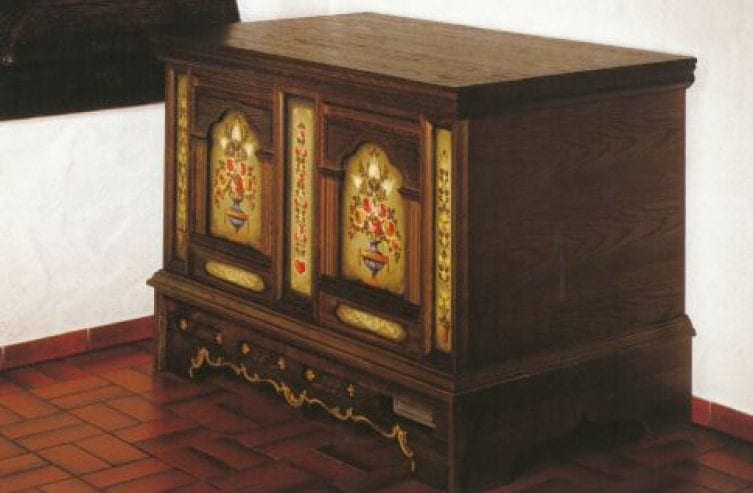 The "Lienz" model was the one and only chest freezer ever put in an authentic Austrian farmhouse oak chest. Hand-carved and hand-painted at Liebherr Appliances in Lienz by Austrian artists. Inspired by source material hundreds of years old, buyers received a Certificate of Authenticity upon purchase to underline that they had purchased something unique.
Rustic Austrian Art, Innovative Technology
The chest freezers were designed for the climate rating "N", meaning they could be operated in temperatures ranging from 61°F (16°C) to 88°F (31°C). They featured child-safe temperature controls, economy settings, indicator lights for operation and alarm, as well as SuperFrost technology for rapid vitamin-preserving freezing.
The chest freezers had a strictly limited production run, making each one unique and a collector's item.
Making The Lienz Chest Freezer: Hand-Carved, Hand-Painted